Travel restrictions are now easing, and more countries are opening their doors to welcome tourists. With that, you might need some recommendations on the best family holiday destinations in the world to kickstart your travel plans this year.
Going on a trip with the family is always a fun and memorable experience. Gearing up for a trip out of the country? Thankfully, the best family holiday destinations in the world are now within your reach. So sit back and allow us to help you with your travel plans.
Best Family Holiday Destinations in the World
What's the best place in the world for kids? Where should you go on vacation with your family? Depending on the country you want to visit, there are destinations that cater to tourists of all ages. Let's find and unveil treasures in some of the world's most incredible tourist destinations.
1. Australia
Where in Australia, specifically? You can start with beautiful Canberra, which lies between Sydney and Melbourne. Its cultural treasures and natural wonders make it one of the best family holiday destinations in the world.
Where to Go in Canberra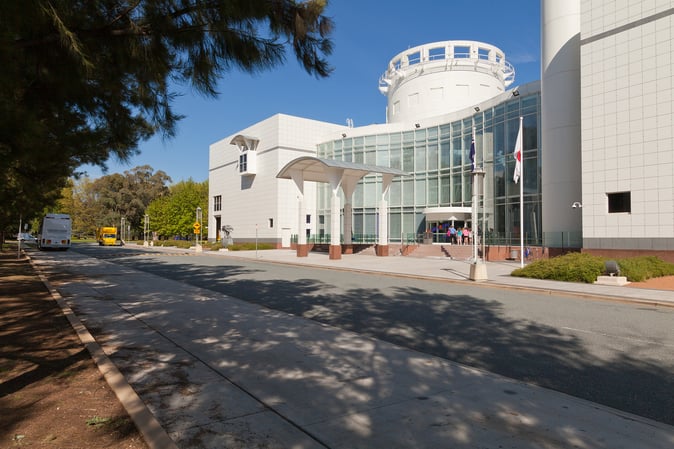 Travel Restrictions in Australia
Are there requirements to enter Australia from the Philippines? If you're traveling to Australia, you're no longer required to wear a mask.
Moreover, you don't need to present evidence of vaccination status and complete the Digital Passenger Declaration or Maritime Travel Declaration.[1] But note that other countries and some airlines and vessel operators have requirements you'll need to comply with.
2. South Korea
This country has many beautiful cities that you can include in your upcoming family trip. It's one of the best family holiday destinations in the world. And good news for Filipinos: South Korea has also opened its doors to tourists.
Where to Go in South Korea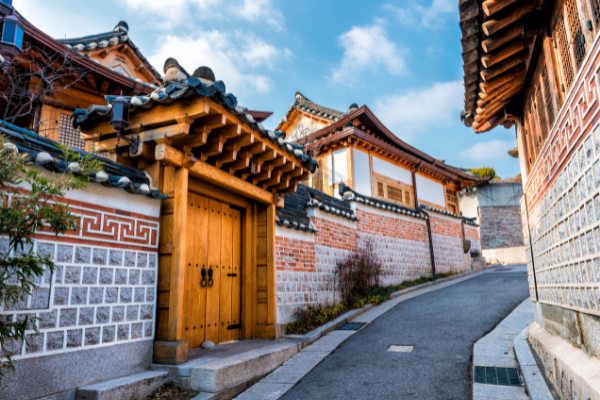 Whether traveling with kids or not, South Korea's beautiful cities will let you experience tasty local cuisine, beautiful sceneries, and rich history.
Seoul - A vibrant city teeming with ancient history, Seoul is South Korea's hub for ultra-modern technology and design. Bukchon Hanok Village is a haven for Korean architecture and culture. You and your family can also enjoy a spectacular view of the city when you get to South Korea's tallest building, known as the Lotte World Tower skyscraper.
Jinhae - It's a town of around 200,000 people and is home to both old and new things. The Jinhae NFRDI Environment Eco-Park is stunning, with plenty of cherry blossom trees.
Boseong - The tea capital of South Korea, Boseong is home to traditional terraced farmlands with a 1,600-year history.

Jeju Island

- Experience a new planet inside Jeju's Aqua Park and come face to face with whale-dolphin hybrids, vampire squids, and minke whales. You can also watch impressive animal shows.
South Korea Travel Restrictions 2022
Are there changes to travel requirements to South Korea from the Philippines? Yes, there are! Filipinos traveling to South Korea are now exempt from mandatory quarantine, regardless of vaccination history.[2] But you must still present a negative COVID-19 test result (RT-PCR 48 hours before departure or a supervised Rapid Antigen Test 24 hours before departure).
Also, you can use the Q-code system by the Korea Disease Control and Prevention Agency (KDCA) if you wish to shorten your time spent queueing upon entry to Korea.
While you still have to secure a visa to visit most parts of South Korea, there's an exception—you can now enter Jeju without one.
Note: Make sure that you have travel insurance with COVID-19 coverage. It's an IATF requirement you need to present at the airport immigration before departing.

3. Japan
Japan is undoubtedly one of the best family holiday destinations in the world. And fortunately, Japan eased travel restrictions to accommodate more tourists!
Where to Go in Japan
The best time to go on a family trip and visit Japan is from March to May. But you can still have a colorful experience if you visit from September to November.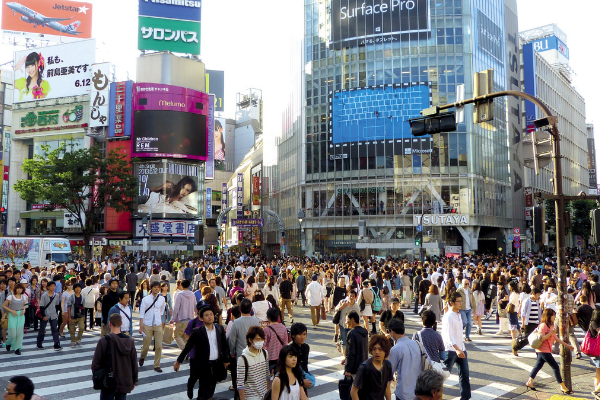 The best time to go on a family trip to Japan is from March to May. But you can still enjoy a colorful experience if you visit from September to November.
Tokyo - This city boasts world-class attractions and anime culture that's impossible to miss when you're in the country. Tokyo's one of the best family holiday destinations in the world, with Tokyo Disneyland and Tokyo DisneySea as its top attractions.
Osaka - Get one of the best shopping experiences in Osaka. This city offers incredible food, shopping arcades, and nightlife hotspots. While in Osaka, make sure to visit Universal Studios Japan, Osaka Castle, Dotonbori, Kaiyukan Aquarium, and the Hozenji Temple as well. Unleash the competitive side of each family member at Akiba Kart Race, a definite must-try for both kids and adults. Speed your way to different sightseeing streets, such as Tsutenkaku Tower and other busy shopping districts in Japan—all while wearing cute costumes that'll make you feel like you're in a real-life Mario Kart game.
Hakuba - Japan's ultimate wonderland is Hakuba. This city is a refuge for adventure-seekers. When in Hakuba, enjoy winter sports like skiing and snowboarding.
Japan Travel Restrictions 2022
Is Japan open for tourism in 2022? Yes! But even if Japan has eased its travel restrictions, visitors must still present proof of vaccination (at least three COVID-19 vaccination shots) or have a negative pre-arrival COVID-19 test.[3]
Don't forget your visa as well—while the country has opened its doors to tourists, the Japanese embassy still requires Filipinos to secure a visa.
4. Dubai
Choosing the perfect destination for a family trip is challenging. But Dubai makes it easy, especially if you want to experience riding a camel in the desert, swimming with dolphins, then relaxing in a world-class hotel afterward.
Where to Go in Dubai

Is Dubai one of the best family holiday destinations in the world? Definitely! There are many places to visit and plenty of things to do in Dubai.
Burj Khalifa - Dubai's tallest landmark is also the tallest building in the world. At 829.8 meters, the Burj Khalifa allows you to view the desert on one side and the ocean on the other.
Dubai Aquarium - Dubai also allows you to experience the underwater world through the Dubai Aquarium. It's a huge suspended tank under the Dubai Mall and is home to 140 sea species.
Souks of Deira - A souk is an Arab market, and Deira's Gold Souk is considered the world's largest gold bazaar.
Requirements for Travel to Dubai from the Philippines
Filipinos traveling to Dubai must meet any of these three requirements:[4]
Valid vaccination certificate with QR code
Negative PCR test with QR code (issued within 48 hours from sample collection to flight time by an approved health service provider)
Valid medical certificate with QR code showing that you've recovered from COVID-19 within a month before your arrival date in Dubai
Read more: Travel Loan in the Philippines: When and Where to Apply for One
5. Singapore
Its varied charms make this enchanting little island worthy of its spot as one of the best family holiday destinations in the world. From hawker centers to century-old temples, Singapore is one complete leisure package for every Filipino traveler.
Where to Go in Singapore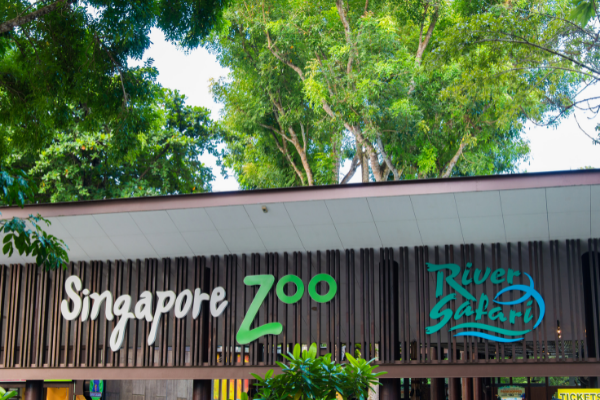 Your family will love Singapore's tropical weather and child-friendly tourist spots. Make sure to check out the following places:
Singapore Zoo - Also known as the Mandai Wildlife Reserve, the Singapore Zoo is the perfect place to introduce your kids to 2,800 animals. It's a mesmerizing attraction on its own. You and your family can also explore the Night and River Safaris nearby.
Universal Studios Singapore - Experience the world of movie magic at Universal Studios, the first theme park of its kind in Southeast Asia.
Sentosa Island - Looking for the best beaches and resorts? Head to Sentosa Island, where you can find the Sentosa Merlion, Resorts World Sentosa, and iFly Singapore.
Requirements for Travel to Singapore from the Philippines
Entering Singapore from the Philippines? Fully vaccinated travelers can enjoy a quarantine-free visit to Singapore. There are also no entry approvals or pre-departure and on-arrival tests. You only need to present your proof of vaccination and register your profile on the TraceTogether mobile app.[5]
Three days before departure, submit your Singapore Arrival Card and e-health declaration via the Immigration & Checkpoints Authority (ICA) website.[6]
Non-fully vaccinated travelers need travel insurance with COVID-19 coverage of at least S$30,000 and a negative COVID-19 test two days before departure.
6. Indonesia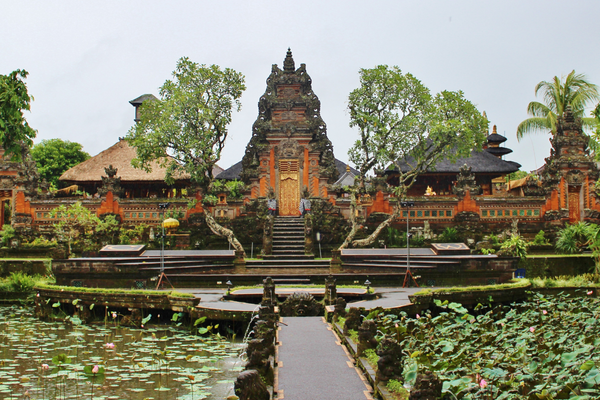 Are you planning an Indonesia trip? Let Bali be your next family destination! Bali is the perfect mix of beach and culture. There's always something fun to do, whether under the sand or in the water.
Kids will love its beaches, water parks, and outdoor activities, while the adults can indulge in some yoga or body pampering. It's the perfect destination for kids to enjoy the sun and sand and for busy, tired parents to kick back and enjoy a well-deserved mental health break.
Where to Go in Bali
Create fantastic family memories by visiting these Bali gems:
Ubud - Paddy fields, temples, museums, and street dance performances―you can't say no to that! While you're there, check out the Goa Gajah Elephant Cave, the Campuhan Ridge Walk, and the Ubud Art Market.
Legian Beach - This pristine two-kilometer beach is close to hotels, bars, and restaurants. It's less busy than the popular Kuta Beach. You can also enroll your kids in surf schools in the area. Enjoy dramatic sunsets and a laidback vibe while lounging with your book or curated playlist.
Uluwatu Temple - How about a cliffside temple approximately 70 meters above sea level? Aside from the majestic Uluwatu Temple, there are also many interesting things to learn about this temple when you visit during your family trip. It's only a cab or bus ride away from Pecatu in Bali.
Indonesia Travel Restrictions
All travelers to Indonesia must provide a valid Proof of Vaccination or Vaccination Certificate, whether physical or digital. There's no need to secure health insurance with COVID-19 coverage or present a negative COVID-19 test.[7] But all visitors need to download and register in the PeduliLindungi app.[8]
Other Destinations for Your Family Trip
What if these family holiday destinations don't suit your interests or budget? Don't fret, because there are other tourist spots around the world where you and your family can still enjoy the best experiences.
1. Taiwan: Shalun Beach
A family beach trip is always a good idea. So why not bring the family to Shalun Beach in Taiwan? This sandy paradise is the perfect backdrop for relaxing walks with its beautiful views and dramatic sunsets.
Catch glimpses of Japanese colonial influences and western-style architecture at nearby residences. When you get hungry from all the sightseeing, choose any of the many great restaurants nearby. You can even go on a horseback ride into the glorious sunset and take in the romantic environment at your ideal pace.
Taiwan Travel Restrictions 2022
If you're worried about Taiwan travel ban updates for 2022, you can heave a sigh of relief because Filipinos can travel once again to Taiwan visa-free. Until July 31, 2023, Filipino tourists can enjoy visa-free entry to the country for up to 14 days.
From October 13, 2022, Taiwan will no longer impose its mandatory COVID-19 quarantine for arrivals.[9] Visitors still need to monitor their health for seven days and take rapid tests if necessary.
Read more: Traveling Abroad? Here's a List of Visa-Free Countries for Filipino Tourists
2. Malaysia: LEGOLAND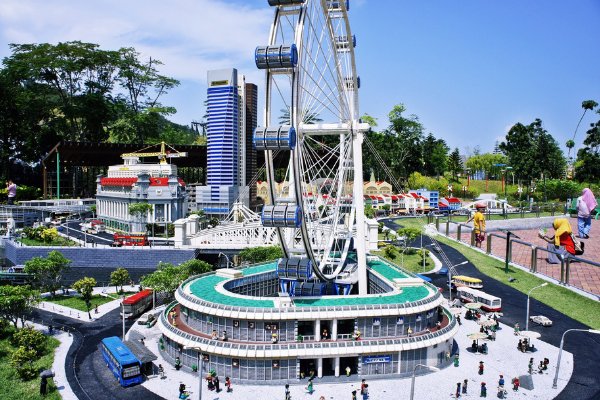 Book a ticket to LEGOLAND, Asia's bright and blocky LEGO theme park! Get your adrenaline pumping by riding the fire-breathing Dragon Roller Coaster. Then visit a whimsical make-believe princess castle. Finally, feel refreshed after a long walk under the sun by sliding down a flume ride inside the water park—definitely one of the best vacation ideas for the young and the young at heart.
Malaysia Travel Restrictions for 2022
Anyone can now travel to Malaysia regardless of their COVID-19 vaccination status. There are no pre-departure or on-arrival COVID-19 tests and quarantine orders upon arrival. But before or upon arrival, you'll need to download and activate the MySejahtera app.[10]
Tips for Stress-Free Travel with Your Kids
Traveling with your tots is fun but also stressful. Follow these tips for a more pleasant traveling experience:
1. Have a Contingency Plan
Traffic conditions, toddler meltdowns, travel disruptions, long queues, and forgotten items can all happen during your trip. So it's best to prepare a contingency plan.
For example, if you're flying out on a weekend or a public holiday, expect huge crowds and long waits. Prepare a heavy meal for the kids, get to the airport early so you won't rush, and bring something to entertain the kids.
2. Get a Morning Flight
Try to book a 9 or 10 a.m. flight. This way, you won't disrupt your children's nap schedules. When the kids are well-rested, they're less likely to be cranky, bored, or restless. Morning flights also usually depart on time.
3. Keep Them Occupied
Keep the young ones distracted and entertained to keep the tantrums away. Whether it's their favorite nibbles, chocolates, toys, books, or crayons, make sure to stuff them in your hand carry to keep them busy and quiet during the flight.
4. Let Your Kids Call the Shots
Kids like it when you treat them like adults, so why not let them decide where to go, which hotel to book, or which activities to do? Give them the freedom to choose what to do on your vacation. You can even let them plan your itinerary for a day. They'll be more excited and invested in the trip and will be on their best behavior.
5. Have a Child-Free Night
If you're traveling with a nanny, schedule a child-free night. Go for dinner and drinks with your spouse or partner, or plan your own thing separately. It's up to you.
As much as you want to spend every waking moment with your kids, don't forget you're on vacation, too. You deserve to enjoy child-free fun even for just a few hours.
Final Thoughts
The best family holiday destinations in the world are waiting for you. As you book your trip, consider the best experiences you can give your loved ones and new memories you can all weave together.
You deserve to travel and explore the world again. But travel safely by following all the guidelines of each country you visit. Moreover, get added protection for yourself and your family by getting travel insurance coverage.

Sources: