Japan is a vision. Its towering skyscrapers, serene temples, ultra-modern public transport, and kawaii culture will always be novel no matter how many times you visit the country.
For the uninitiated, two words best describe the Land of the Rising Sun: sensory overload. That's especially true when you visit big metropolitan areas, such as Tokyo and Osaka. There are just so many interesting spots to visit, dishes to try, malls to shop in, and activities to experience that the trip gets overwhelming at times.
Nevertheless, you can curb the stress with the right preparation. Here are some tried and tested Japan tips for travelers. We've also listed some recommendations on destinations and food to make the entire trip more memorable.
Before You Go: Important Things to Remember
Don't book that 7-day Japan tour guide package just yet! Here are some essential details you need to take note of:
📌 Does Japan Require a Travel Visa?
Yes. Japan requires Filipino tourists to prepare a travel visa. Fortunately, the requirements are relatively easy. You won't have to go to the embassy since applications are coursed through accredited travel agencies. Feel free to check out our comprehensive Japan visa guide.
📌 Japan Travel Quarantine Rules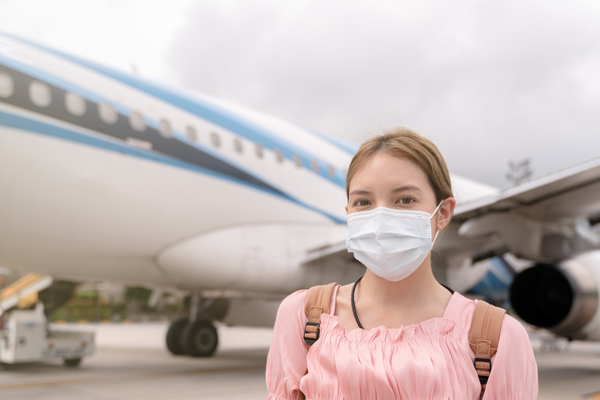 Japan's quarantine procedure is rather straightforward. If you have a valid vaccination certificate proving that you received three doses of COVID-19 vaccine accredited by the World Health Organization (WHO), you don't have to provide a negative certificate. Those who don't have a valid vaccination certificate must be tested within 72 hours of departure.
Furthermore, Japan encourages travelers to pre-register their pertinent information on Visit Japan Web.[1] That way, you can enjoy quicker quarantine, immigration, and customs procedures once you arrive in the country.
If you want to steer clear of COVID-19 infection, take note of the following Japan tips for travelers, as recommended by the country's Ministry of Health, Labour, and Welfare (MHLW):
Wear a face mask when you're indoors or talking to someone at a distance of less than approximately two meters.
Avoid the three Cs: crowded places, closed spaces, and close-contact settings.
Always wash or sanitize your hands.
Read more: Travel Insurance in the Philippines: What is It and Where to Get One

📌 Getting to and Around Japan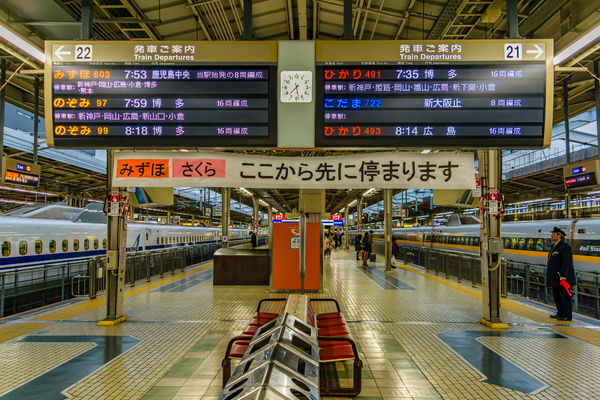 Many air carriers, such as Cebu Pacific, AirAsia, and Philippine Airlines, offer direct flights to Japan. Cebu Pacific, for instance, has flights to Japan's key cities, such as Tokyo, Osaka, Nagoya, and Fukuoka.
Philippine Airlines also offers more locations on top of the key cities. These include Sapporo, Miyazaki, Iwakuni, Okinawa, and Nagasaki, among others. If you want more destination options, check AirAsia, as it hosts flights from other air carriers.
Japan's public transportation is one of the best in the world.[2] At its heart are the trains running on extensive railroads with a total length of more than 30,600 km.
These passenger haulers are clean, efficient, and always on time. They can transport you to and from major airports, and they cover almost all towns and cities. This means that you can travel from the country's northern region to the southern region and vice versa by just riding the train!
Complementing the trains are buses and taxis, which are always present in major cities and rural areas.
Have you booked your flights yet? The next time you buy airline tickets, consider using an air miles credit card to earn points that you can redeem later for free flights. Take a look at some of the recommended cards for booking flights and other travel must-haves:
Credit Card
Air Miles and Travel Benefits

Metrobank World Mastercard®

2.5 rewards points = 1 Mabuhay Mile
Exclusive airport discounts

HSBC Red Mastercard

1 air mile per ₱25 or ₱30 spend, depending on the transaction type
Exclusive travel deals worldwide via HSBC's home&Away Privilege Programme

Security Bank Platinum Mastercard

11,667 rewards points = 1,000 Mabuhay Miles
Access to airport lounges worldwide
Access to Marhaba Lounge

11,667 rewards points = 1,000 Mabuhay Miles
Access to Marhaba Lounge

BPI Signature Card

8,000 points = 1,000 PAL Mabuhay Miles or airasia rewards
Access to airport lounge
Up to ₱20 million travel insurance

BPI Platinum Rewards Card

8,000 points = 1,000 PAL Mabuhay Miles or airasia rewards
Access to more than 1,300 lounges worldwide
Up to ₱10 million travel insurance

PNB-PAL Mabuhay Miles NOW Mastercard

₱58 spend = 1 rewards point = 1 Mabuhay Mile
1,000 Mabuhay Miles welcome gift
5% discount on select Philippine Airlines international flights booked via the official PAL website all year round
Pay bills in peso even for transactions abroad

PNB-PAL Mabuhay Miles Platinum Mastercard

₱48 spend = 1 rewards point = 1 Mabuhay Mile
2,000 Mabuhay Miles welcome gift
5% discount on select Philippine Airlines international flights booked via the official PAL website all year round
Option between single and dual currency billing
---
🎁

Free Gift from Moneymax:

₱2,500 eGift, Xiaomi Smart Band 8, or Xiaomi Redmi Soundbar

Eligible cards: Metrobank World Mastercard®, Platinum Mastercard®, and Titanium Mastercard®
Promo period: Until December 31, 2023
How do you get an awesome Metrobank credit card welcome gift? Simple! Just apply and get approved for any eligible card through the Moneymax website. Choose from a ₱2,500 eGift voucher via Giftaway, Xiaomi Smart Band 8 smartwatch (worth ₱1,999) or Xiaomi Redmi Soundbar (worth ₱2,499) as your free special gift!
Per DTI Fair Trade Permit No. FTEB-177435 Series of 2023. Terms and conditions apply. This Moneymax Metrobank eGift/Xiaomi promo runs until December only. So hurry and apply now!
Note: Applicant must be an existing credit cardholder in good standing for at least 9 months.
---
📌 How Much to Budget for a Japan Trip
"How much should I budget for my Japan trip? How much spending money do I need for Japan?" This will depend on the following factors: the number of days you're staying in the country, the number of attractions you want to visit, and your shopping plans.
To manage your expectations, the cost of living in Japan is quite expensive. A budget of ₱2,000 to ₱4,000 a day should suffice, although it may get higher depending on your activities. If you're staying for at least seven days, prepare between ₱30,000 to ₱50,000. Excluded from this budget are the round-trip flights, your accommodation, and pasalubong.
The Japanese Yen is Japan's currency. As of this writing, ¥1 is equivalent to ₱0.41.
Read more: On a Budget? Travel Tips and Hacks to Try for a More Meaningful Trip
---
✈️ Book Your Trip Now, Pay Later with #UNOnow Loan!

Fulfill your travel goals without worrying about your budget. UNO Digital Bank has got your back! You can easily apply online for an #UNOnow Loan—no collateral needed—and get extra cash for booking your trips.
Enjoy quick approval and disbursement, as well as flexible payment terms, so you can travel now and pay later. Apply via Moneymax now!
---
Best Japan Tips for Travelers
Creating a checklist for Japan travel? The best Japan travel guide should include the following, so you can avoid certain hassles and make the most of your stay.
✔️ Decide on the Best Time to Visit Japan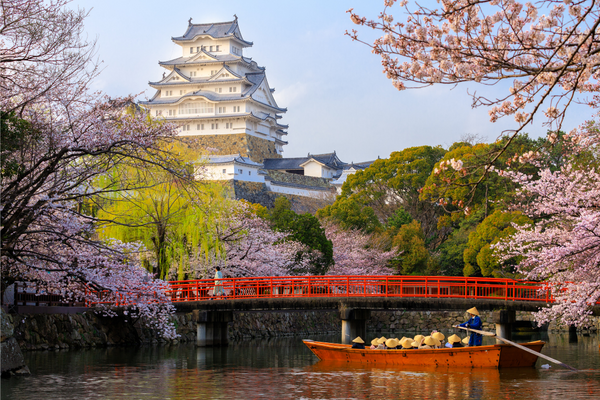 Truth be told, the best time to visit Japan is anytime! But it will still depend on your personal objectives. Each season gives Japan a specific kind of charm, so choosing can be quite a challenge.
Here's a table to help you decide on Japan's best travel time:
Seasons
Pros
Cons
Spring (March to May)

Japanese flowers, such as cherry blossoms, roses, tulips, and wisteria are in full bloom.
The weather is calm and pleasantly cool.
Lots of clear skies ahead.

Parks are packed with tourists marveling at cherry blossoms.
Booking accommodation may be challenging due to demand.
Public transportation is packed.
Northern regions of Japan are still cold.

Summer (June to August)

Due to the heat, a lot of attractions aren't packed with tourists.
Skies are clear, especially in August.
Summer festivals, from cultural parades to music festivals, are in full swing.

It's hot and humid.
Some days are rainy.
Clouds may cover major tourist attractions, such as Mount Fuji.
Some events may be canceled due to storms.

Autumn (September to November)

Fall colors are everywhere, making parks and destinations in the countryside truly a spectacle.
Weather is mostly cool yet pleasant; lots of clear skies ahead.

It can get very cold at night.
Parks and rural destinations are packed with tourists.

Winter (December to February)

If you're from a tropical country, snow will definitely be a treat.
Weather is pretty calm.
There will be lots of lights festivals.

Temperature sometimes gets unbearably cold.
Ski parks and onsens (hot springs) are packed with tourists
Snowstorms may cancel train schedules.
✔️ Know Your Trains
One of the most important first-time Japan travel tips is to know the trains. This will help you plan your trip accordingly and maximize your stay.
More than 100 companies provide the country with rail services. Perhaps the most popular is the Japan Railways Group (JR Group), which operates about 70% of Japan's railroad networks. It connects all the major cities of the country, from Hokkaido Island's Sapporo in the north to Kyushu Island's Fukuoka in the south. The remaining private railway companies have trains running through specific cities, suburban areas, and smaller towns.
You may find it difficult to tell the differences between the rail services those companies offer. To make it easy, just remember that trains in Japan are generally divided into five types:
Shinkansen or Bullet Trains - Operated by the JR Group, shinkansen are high-speed trains that connect all major cities of Japan. They reach a top speed of 320 km/h. To put this in perspective, you can reach Kyoto from Osaka, which has a travel distance of around 50 km, within 13 to 15 minutes.
Limited Express or Special Express Trains - These fast trains only have limited stops. They skip a lot of stations and only stop at major or popular ones.
Express Trains - Express trains are also operated by the JR Group. Their difference from limited express trains is that they have more stops.
Rapid Trains - Rapid trains have more stops than express trains. While slower than express trains, their fares are much cheaper.
Local Trains - These are the slowest trains since they stop at every station. They're ideal for short-distance trips.
✔️ Get an IC Card
Using public transport is more convenient with the integrated circuit card or IC card. Just like our very own beepTM card, it's a reloadable card that you can use to pay for train and bus fares. With it, you don't need to buy a fare ticket every time you board a train or bus. You can also use your IC card to purchase items at vending machines, restaurants, convenience stores, and select shops.
Major cities have their own IC card. The Greater Tokyo, Niigata, and Sendai regions use Suica, Tokyo has Pasmo, while Osaka has Icoca.
You can reload your IC card at train stations and convenience stores. If you don't want to carry your card, you can integrate it into your iPhone, Apple Watch, or Android phone. With this setup, you'll only have to hover your device over the card reader to pay for your ride. You can also top up your virtual ticket using the "Add Money" feature of your device's wallet.
✔️ Buy Your Japan Rail Pass Before Flying In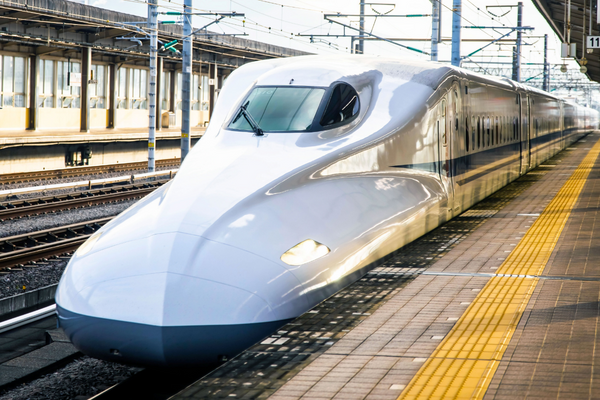 The Japan Rail Pass or JR Pass is a special train pass only offered to foreign tourists. It gives you unlimited rides on JR trains for 7, 14, or 21 consecutive days. It's valid on almost all JR-operated trains, including shinkansen, limited express, express, rapid, and local trains. You can also use your JR pass to ride local JR buses and even JR ferries.
The JR pass, however, isn't always the best option for train travel. It's a practical choice for those traveling the whole country or if your itinerary requires a lot of bullet train rides. You won't be able to maximize your JR pass if you're staying in just one city. If you're moving from just one city to the other, just use the local or express train and pay with your IC card.
It would be wise to book your JR Pass before you fly to Japan, as it's much cheaper at ticketing partners, such as Klook and KKday.
✔️ Use Google Maps to Check Train Schedules
For outsiders, the train station maps of Japan's biggest cities may look like elaborate spiderwebs
—
they're confusing! But give it time, and you'll get the hang of them.
If you want to navigate train stations fast, using Google Maps is obviously one of the best first-time Japan travel tips. It'll give you specific directions on how to reach your destination—covering the train lines you need to take, the platforms where you should wait, the train's arrival and departure schedules, and the travel time. Moreover, it offers train route options.
In case you miss your train, just refresh your Google Maps app to get new recommendations. You can't simply ride the next train, as it follows a different route—one that may not take you to your destination.
✔️ Shop at Convenience Stores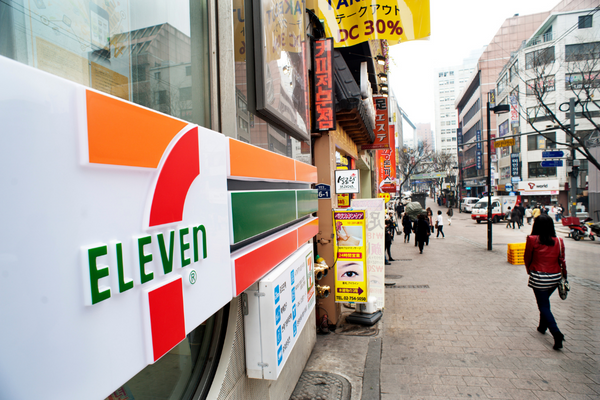 Also known as konbini, convenience stores are quintessential icons of modern-day Japan. They offer a wide array of food, drinks, and essential services, such as bills payment, ATM, and IC card reloading. The konbini is your life-saver if you want to save on food expenses since meals are cheaper here compared to fast food joints and restaurants. But don't underestimate their products, as the quality is superb.
Some of the most popular konbinis are 7-Eleven, FamilyMart, and Lawson. If you're playing it safe, start with their egg salad sandwiches, which have a legendary reputation among tourists. Don't forget to try their coffee and quirkily flavored sodas.
✔️ Score Discounts at Groceries During Closing Time
Although there are many cheap restaurants in Japan, eating out is generally expensive. You can avoid putting a dent in your wallet by rushing to the local grocery store during closing time. This is because perishable items are usually discounted within this window. You can buy pre-cooked bento boxes, side dishes, bread, fruits, veggies, and even meats. Spotting these discounted items shouldn't be difficult as they have stickers on them.
✔️ Keep Your Trash in Your Bag or Pocket
Japan is an incredibly clean country. But the irony of it all is that public garbage bins are almost non-existent. So if you have trash, just keep it in your pocket or bag. Nevertheless, you may find trash cans in public toilets, train stations, and even next to vending machines.
✔️ Use Sightseeing Passes
Sightseeing passes can help you manage your budget since they usually bundle unlimited train rides and access to tourist attractions. Take the Osaka Amazing Pass for example. It entitles you to unlimited rides on Osaka Metro trains and buses and free entrance to more than 40 sightseeing spots.
A two-day Osaka Amazing Pass costs ¥3,600 or around ₱1,400. This is definitely a steal if you'll be riding a lot of Osaka Metro trains, knowing that a single journey costs ¥180 to ¥380 or around ₱74 to ₱156.
✔️ Always Bring Cash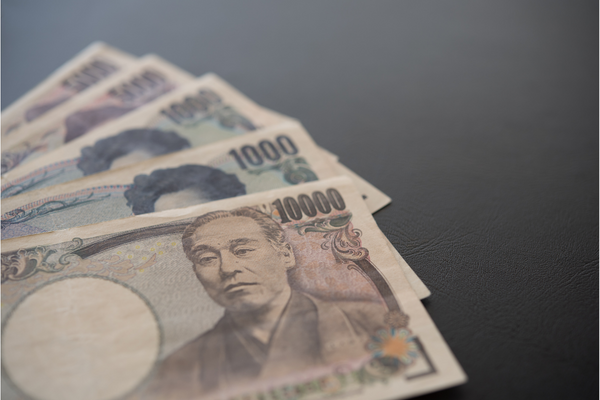 Despite Japan's modernity, the country is still a heavily cash-based society. While credit card payments are getting more popular, a lot of shops may not have the facility to accept contactless payments. To avoid the hassle, always bring cash, especially if you're shopping at rural markets or dining at restaurants.
✔️ Rent Your Wi-Fi Broadband Online
Because Japan is very big on tech, you might expect that free Wi-Fi is available everywhere. It is not! You may choose to buy a data SIM card, but if you're traveling with a group, a pocket Wi-Fi is a cheaper and more practical choice.
Both SIM cards and pocket Wi-Fi devices are available at online booking companies, such as Klook and KKday. After booking in advance, you can pick up the SIM card or pocket Wi-Fi at the airport or at a designated redemption center. You also have the option to have it delivered to your hotel.
✔️ Save Big on Shopping at Tax-Free Shops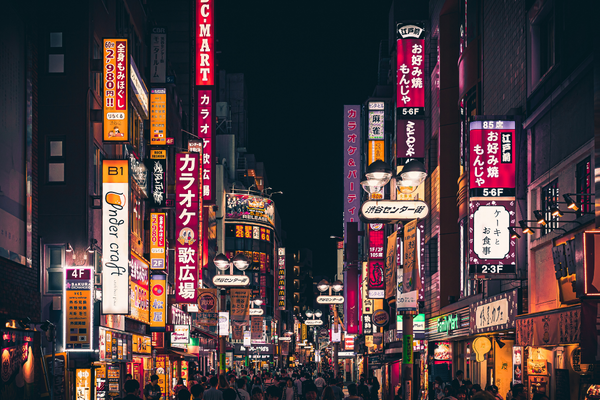 One of the main objectives of Japan travel recommendations is to help you maximize your budget while having a good time. If shopping is your passion, you'll be pleased to hear that tax-free shopping is a thing in Japan.
Tax exemption applies to general goods and consumables. General goods include appliances, shoes, bags, and clothes, among others. Consumables, on the other hand, are food, liquor, fruits, medicines, and cosmetics. To qualify, you must spend at least ¥5,000 or around ₱2,000. The cashier will also require your passport, so make sure you have it when you decide to go shopping.
It's easy to spot tax-free shops since they have very large signs. Perhaps the most popular is Don Quijote. If you shop here, take note that you need to pay at the designated tax-free counter.
---
🎁

Free Gift from Moneymax:

₱2,500 eGift, ₱2,500 SM Gift Pass, or Dolce Gusto Coffee Machine

Eligible cards: HSBC Red Mastercard, Gold Visa Cash Back, and Platinum Visa Rebate

Promo period: Until November 30, 2023
Not an HSBC credit cardholder yet? Apply for an HSBC card through Moneymax during the promo period (and get approved subsequently) to receive an exciting free welcome gift! Choose from a free eGift voucher worth ₱2,500, an SM Gift Pass worth ₱2,500, or a Nescafé Dolce Gusto Piccolo XS coffee machine (worth ₱5,199).
Per DTI Fair Trade Permit No. FTEB-173270 Series of 2023. Terms and conditions apply. This Moneymax HSBC Giftaway/SM Gift Pass/Dolce Gusto promo runs until November 30 only. So hurry and apply now!
---
✔️ Go on a Gastronomic Adventure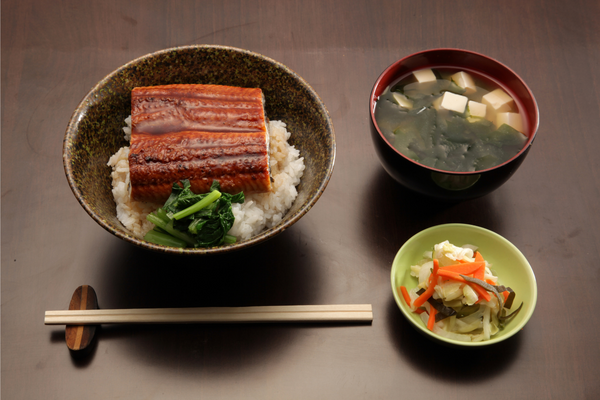 A list of Japan tips for travelers won't be complete without fantastic food recommendations. The Land of the Rising Sun is also the land of delicious cuisines, so you might as well go on a food-venture. Here are our recommendations besides the likes of sushi, ramen, and takoyaki.
Kushikatsu - Otherwise known as kushiage, kushikatsu is meat or vegetable covered in batter, deep-fried, and then skewered. These fried goodies on sticks go well with a special sweet sauce.
Unagi - Unagi is a freshwater eel that has been broiled and then grilled while being coated with sweet soy sauce. The portioned eel is usually served over hot rice.
Oden - Oden is a one-pot dish of fish cakes, egg, daikon (radish), and tofu simmered in dashi broth. While available all year round, it's most popular during winter.
Okonomiyaki - It's a savory pancake cooked on a teppanyaki grill with a variety of fillings and ingredients, such as meat, seafood, cabbage, and even yakisoba. The pancake is then slathered with a sweet sauce, Japanese mayo, bonito flakes, and seaweed flakes.
Curry - Japanese curry is a rice meal served with curry sauce, vegetables, and your choice of meat. You can choose from beef, pork, and chicken.
Mochi - This is a popular dessert made of glutinous rice, usually filled with sweet red bean paste, custard, and even ice cream. Its consistency will remind you of our very own bilo-bilo.
Dorayaki - Channel your inner Doraemon with this classic dessert made of two small pancakes held together by sweet red bean paste. Technically, it's a pancake sandwich.
✔️ Practice Basic Japanese Words
The majority of the Japanese population speaks Nihongo or the Japanese language. People in cities, like Tokyo, Osaka, and Kyoto may understand some English. Despite that, they may have a hard time speaking the language. As a compromise, there will be a lot of pointing and gesturing.
You can use translation apps, such as Google Translate and Papago, which do photo, voice, and text translation. Nevertheless, some basic Japanese may help you warm up to your landlord or the waitstaff at the restaurant. Here are some useful Japanese phrases:
Konnichiwa – Hello
Ohayo gozaimas or Ohayo – Good morning
Konbanwa – Good evening
Arigato gozaimas – Thank you
Doitashimashte – You're welcome
Sumimasen – Excuse me
Wakarimasen – I don't understand
Hai – Yes
Iiye (pronounced as "i-ye") – No
Hajimemashte – Nice to meet you
(Your name) desu – I am (your name)
Itadakimasu – Enjoy the meal (usually said before eating as a sign of appreciation)
Kanpai! – Cheers!
Oishi – Delicious
Tadaima – I just got home
Sayonara – Goodbye
O genki desu ka – How are you?
Genki desu – I'm fine
✔️ Mind Your Etiquette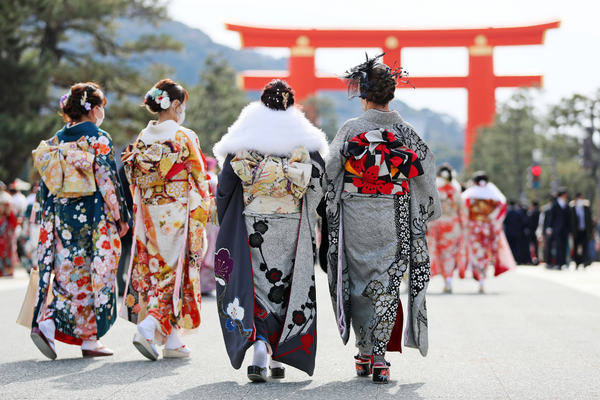 Japan travel recommendations should also include being acquainted with the country's culture. While Japanese people don't expect you to know all their rules of etiquette, make some effort to show that you care and respect them. Keep the following things in mind:
Always take off your shoes when the establishment requires it. This rule applies to houses, hotels, restaurants, museums, temples—virtually everywhere!
Express your thanks or apology by bowing.
Always be on time. Filipino time is not a thing in Japan. Everything and everyone is always punctual.
Use your chopsticks correctly. Never play with them or use them to point at people or things. Never ever stick them into your rice, as they'll resemble funeral incense sticks.
Do not smoke on the street. While Japan is quite lenient with cigarettes (you can smoke inside restaurants, and some trains even have smoking rooms), smoking on the street is frowned upon.
Always clean up after yourself. Fast food restaurants and some food courts require you to clean your table, put the trash in the bin, and return the tray to where you got it.
Be quiet inside the train. You can still have conversations, but keep your voice low. The same rule applies to other public spaces.
---
🎁

Free Gift from Moneymax:

₱2,500 eGift, Sony Wireless Headphones, or De'Longhi Blade Coffee Grinder

Eligible cards: Select Security Bank credit cards
Promo period: Until December 31, 2023
Want a credit card from Security Bank? You're in for a treat if you apply and get approved for an eligible card through Moneymax and meet the minimum spend requirement. Pick your free Security Bank welcome gift: a ₱2,500 Giftaway eGift voucher, Sony WH-CH520 wireless headphones (worth ₱3,299), or a De'Longhi Blade Coffee Grinder (worth ₱3,800).
Per DTI Fair Trade Permit No. FTEB-175575 Series of 2023. Terms and conditions apply. This Moneymax Security Bank Giftaway/De'Longhi credit card promo runs until December 31 only. Apply now!
---
✔️ Make Your Itinerary As Light As Possible
For a tourist, every corner of Japan is beautiful. You may want to cram countless destinations into your itinerary, but we highly advise that you fight the urge to do that. When you have a hectic travel plan, going to the next spot may feel like a race. You'll also get so tired from all the walking that you'll find it hard to appreciate your surroundings.
One of the most sensible Japan tips for travelers is to choose your destinations wisely. Give your schedule breathing space, so you'll have a chance to rest and soak in the beauty around you.
If you're drafting your itinerary, prioritize the most popular spots, such as the following:
📍 Shinjuku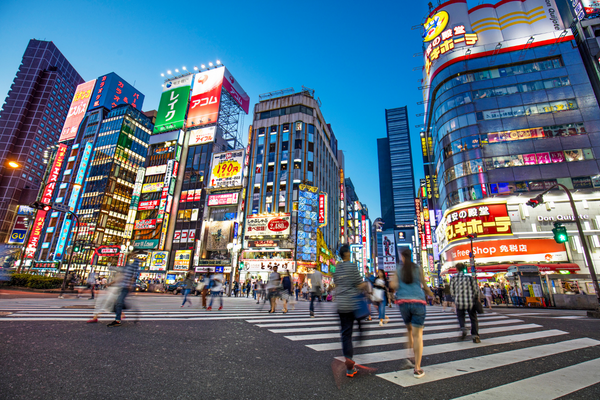 Location: Shinjuku District, Tokyo
How to get there: From Narita Airport, take the Narita Express train. From Haneda Airport, take a train on Keikyu Line and transfer to JR Yamanote Line at Shinagawa Station; then, alight at Shinjuku Station. A more convenient option is the Limousine Bus that stops in Shinjuku.
Every Japan travel guide on Tokyo includes the Shinjuku district for many good reasons. For one, it's a massive shopping haven. Second, its illumination at night is a sight to behold; the big neon lights are what define the Tokyo that you see in movies, TV shows, and documentaries.
In the morning, you can take a serene stroll in Shinjuku Gyoen, a public garden filled with cherry trees. At night, get your yakitori fix at Memory Lane or Piss Alley, a small alleyway lined with restaurants, bars, and shops. Alternatively, you can visit Kabukicho, Tokyo's red light district where you can spot the gigantic Godzilla head statue.
While you're at it, visit the neighboring Shibuya district, which is a popular spot among younger Japanese. Witness or get lost in the madness that is the Shibuya Crossing, one of the most iconic intersections in the world.[3]
📍 Lake Kawaguchiko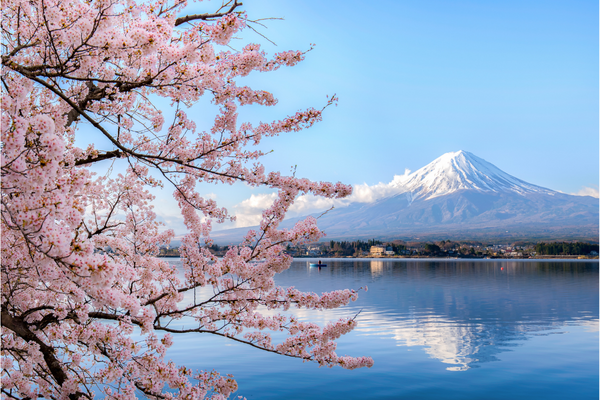 Location: Fujikawaguchiko, Southern Yamanashi Prefecture
How to get there: Take a train at JR Shinjuku Station on the JR Chuo Line and alight at JR Otsuki Station. From there, switch to Fuji Kyuko Line and alight at Kawaguchiko Station. You may also take a direct bus at the Shinjuku Bus Terminal.
If you're traveling to Japan in spring, you shouldn't miss Lake Kawaguchiko. Here, you can enjoy the majestic views of Mount Fuji. Time your visit early in the morning or late in the afternoon, so you'll see the magnificent mountain without the clouds.
There are also a lot of interesting spots and activities in the Kawaguchiko area. You can visit various museums, go on a boat tour, or relax in hot springs.
Lake Kawaguchiko makes a good day trip from Tokyo. Via train, the trip takes approximately two to three hours. If you're riding the bus, you can reach this spot in less than two hours.
📍 Namba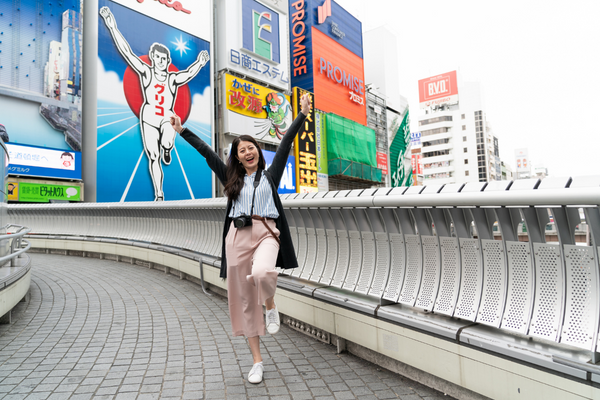 Location: Namba District, Osaka
How to get there: From Kansai Airport, ride a Nankai Railway train bound for Nankai Namba Station. You can also ride an Osaka Metro train on the Midosuji Line or a JR train all bound for their respective stations in Namba.
Namba is a fixture in every Japan travel guide on Osaka because of its electric spiritedness, especially at night. While there are many interesting spots in this neighborhood, Dotonbori is the first place you may want to visit.
Located along the Dontonbori canal, Dotonbori gets extravagant at night because of its loud neon lights and big colorful signs. Take that mandatory picture with the Glico Man or stroll through the branching alleyways offering a little bit of everything. Love anything manga or anime? Pay Nipponbashi Den Den Town a visit. This shopping street is lined with video arcades, maid cafés, and specialty shops.
More shopping awaits at Namba Walk. What makes this sprawling shopping center unique is that it's located underground.
📍 Arashiyama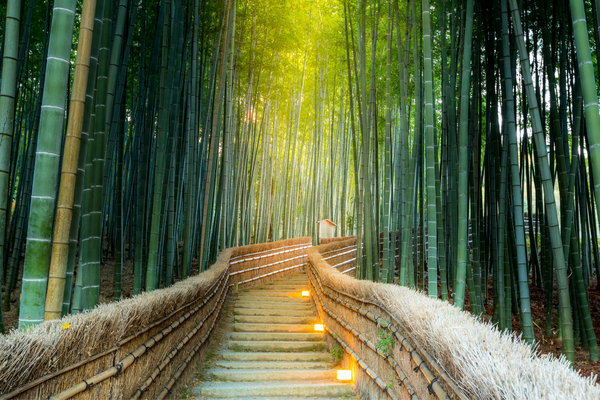 Location: Arashiyama District, Kyoto
How to get there: From Osaka Station, take a train on the Tokaido-Sanyo Line bound for Kyoto Station. Once at Kyoto Station, ride a train on the San-In Line bound for Saga-Arashiyama Station.
Unlike Osaka, Kyoto is calmer and closer to nature. If you want more of the latter, the Arashiyama district is the place to be.
Start your journey by going on a two-hour boat cruise down the Hozu River. As the currents take you away, marvel at the surrounding mountains, which are a spectacle during spring or autumn.
After the river cruise, take a leisurely stroll at the Sagano Bamboo Forest, otherwise known as the Arashiyama Bamboo Grove. Not far from this spot is the Tenryuji Temple where you can unwind while admiring its many beautiful gardens.
📍 Rokko-san
Location: Kobe, Hyogo Prefecture
How to get there: From Osaka, take a train on the Hanshin Main Line bound for Mikage Station. From Mikage Station, ride Bus Number 16, which will take you to the base of the Rokko Cable Car Station. Ride the cable car to reach the mountain.
Kobe is a laid-back city, not as crowded as Osaka or Kyoto. If you're staying in Osaka, you can go on a day tour in this city since it's just about a one-hour train ride away.
Kobe may be famed for its beef and scenic port, but you shouldn't sleep on Mount Rokko or Rokko-san. From the top of this mountain, you'll be treated to an uninterrupted view of Kobe and Osaka. You can also visit various hot springs, botanical gardens, and restaurants here. Time your visit late in the afternoon to witness the sunset and the city lights.
📍 Nara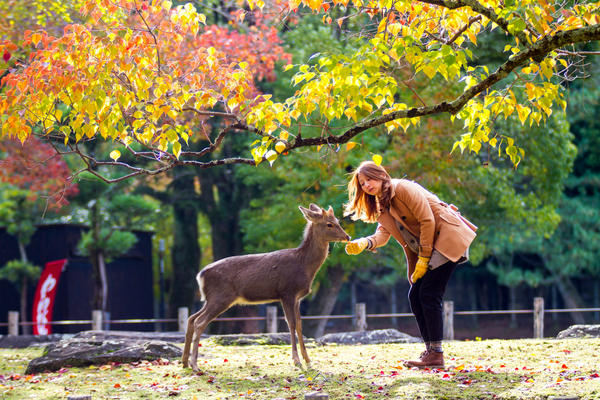 Location: Nara, Nara Prefecture
How to get there: From Osaka, ride a train on the Kintetsu Line bound for Kintetsu Nara Station.
Nara is another quick and easy day tour from Osaka. The best thing about your tour here is that the most popular tourist attractions are located close to each other.
Go on a temple run by visiting Todaiji, a large temple that houses a giant Buddha statue; Horyuji, the world's oldest wooden building; and Kasuga Taisha, a Shinto shrine famous for its countless lanterns that are only lit twice a year. Close by is Nara Park, home to more than a thousand deer (although they are present pretty much everywhere).
After a day of visiting temples and feeding deer, take some respite on the slope of Mount Wakakusa located behind Nara Park. From this spot, you'll get a good view of Nara City.
Related reading:
Final Thoughts
Japan is definitely one of the most interesting, photogenic, and culturally rich countries in the world. It has everything and more. While its cities boast big, brash lights, its countryside offers a calm atmosphere. Its cuisine will hook you. And its people will welcome you with open arms.
For newbies, Japan can be quite overwhelming—navigating train stations is difficult at first, there's a language barrier, and there are many etiquette rules to remember. But all those should be trivial challenges, especially now that you have a helpful list of Japan tips for travelers.

Sources: