Last August 2023, the Inter-Agency Council Against Trafficking (IACAT) announced that it would implement new guidelines for Filipinos traveling abroad starting September 3. The basic requirements, like the passport and the visa, are the usual documents international travelers are expected to present at the airport. However, additional requirements would be asked from first-time travelers and tourists with a sponsor.
The announcement was met with uproar on social media, with many citing that the new international travel requirements are very restrictive. However, the authorities stressed that the revised guidelines are meant to protect Filipinos from human trafficking.
A few days after the announcement, the Department of Justice (IACAT's lead agency) temporarily suspended the implementation of the stricter departure rules.[1] There is no news as to when the said suspension will be lifted. Nevertheless, it pays to be prepared.
What are those requirements for travel abroad you're supposed to bring? Let's find out in this guide.
For Filipino Tourists: What are the Requirements for Traveling Abroad?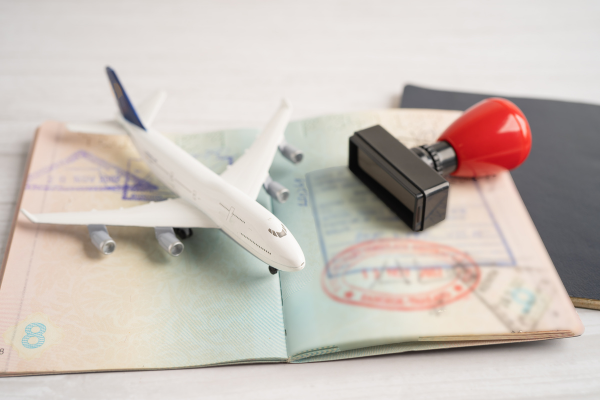 What are the necessary documents needed to travel abroad? For you to understand things much better, the requirements for travel abroad this 2023 are categorized into the following:
📰 Basic Travel Documents
The following requirements for traveling abroad are asked of all travelers. These are important and non-negotiable, so make sure you secure them before even thinking of flying to another country:
Passport (must be valid for at least six months from your departure date)
A visa, depending on your destination country
Confirmed return or roundtrip ticket
Boarding pass
Check out our Visa Application guides:
📰 Supporting Documents
On top of the requirements for traveling abroad listed above, you may be asked to provide the following, depending on your travel purpose, age, and other circumstances.
Supporting Documents for Self-Funded Trips
If you fully fund your trip, you'll need to provide the following documents:
Proof of accommodation like hotel or hostel booking
Proof of financial capacity or sources of income
Proof of employment like a Certificate of Employment
Supporting Documents for Trips Sponsored by First-Degree Relatives Abroad
If your trip is sponsored by first-degree relatives abroad, such as parents, spouse, or children, you'll need to supply the following travel requirements for international flights:
Original Philippine Statistics Authority (PSA)-issued birth certificate or marriage certificate that proves your relationship with the sponsor
Confirmed roundtrip ticket
Copy of the sponsor's valid passport
Copy of the sponsor's work visa or permit or equivalent documents
Supporting Documents for Trips Sponsored by Other Relatives Abroad
If your sponsor abroad is a relative up to the fourth civil degree of consanguinity or affinity, unless otherwise limited by the Philippine Embassy or Consulate exercising the jurisdiction, you'll have to present these additional documents needed for travel abroad:
Notarized original Affidavit of Support and Guarantee (AOSG)
Confirmed roundtrip ticket
Original PSA-issued birth or marriage certificate
---
Find the Best Travel Insurance in the Philippines!
Avoid hassles, inconveniences, and financial mishaps during your trips. What better way to do that than by getting travel insurance with sufficient coverage? Find the right policy for you and your family by comparing your options here at Moneymax.

---
Supporting Documents for Those Traveling with a Local Sponsor
If your sponsor happens to be a Filipino and is traveling with you, you'll have to provide the following requirements to travel abroad from the Philippines this 2023:
Original and notarized AOSG
Proof of relationship
Copy of sponsor's return ticket (details should be consistent with the information in your ticket)
Read more: Travel Essentials in the New Normal: What to Pack for Your Next Trip
Supporting Documents for Trips Sponsored by a Non-Relative Abroad
If an unrelated individual or entity sponsors your trip, be ready with the following travel requirements from the Philippines:
Original and notarized AOSG
Proof of relationship
Confirmed roundtrip ticket
Sponsor's registration documents, if the trip is a judicial entry
Supporting Documents for Minors Traveling Abroad
If a minor is traveling abroad, different supporting requirements apply, depending on the scenario. Check out the following:
For married parents with the mother accompanying the minor: original PSA-issued birth certificate
For married parents with the mother not accompanying the minor: original PSA-issued birth certificate and marriage certificate
Requirements for minors subject to adoption:

For adopted minors with an Order of Adoption Pending New PSA-Issued Birth Certificate: Travel authority for the adopted minor and adoptive parent/s issued by the National Authority for Child Care (NACC)
For minors with prospective adoptive parents pending domestic adoption proceedings: DSWD Travel Clearance Certificate for Pending NACC proceedings or notice of intended travel for cases pending in court (this should be filed at least seven calendar days before the travel date).
For minors with prospective adoptive parent/s pending inter-country adoption proceedings: NACC-issued Travel Authority for prospective adoptive parents; NACC-issued Travel Clearance Certificate for the minor; and clearance issued by the Commission on Filipinos Overseas (CFO)
There are instances, however, when the trip requires Certificates of Clearance or Exemption from the Department of Social Welfare and Development (DSWD).[2] Take note of the following DSWD requirements for minors traveling abroad.
The DSWD Travel Clearance Certificate (TCC) is required for the following circumstances:
The parents are not married and the mother is not accompanying the minor.
The minor is traveling with anyone other than their parents.
The minor is above 13 years old and is traveling on their own.
The passenger is over 18 but didn't have the capacity to fully care for or protect themselves due to certain conditions (physical and mental).
The DSWD Travel Clearance Certificate (TCC) may not be required in the following circumstances:
The parents are not married and the father, who has the sole parental custody over the minor, is traveling with the minor
The minor is traveling with a legal guardian.
The orphan of married parents is traveling with substitute parents.
The orphan of non-married parents is traveling with the closest maternal relative or substitute parents.
What is the Immigration Inspection Process in the Philippines?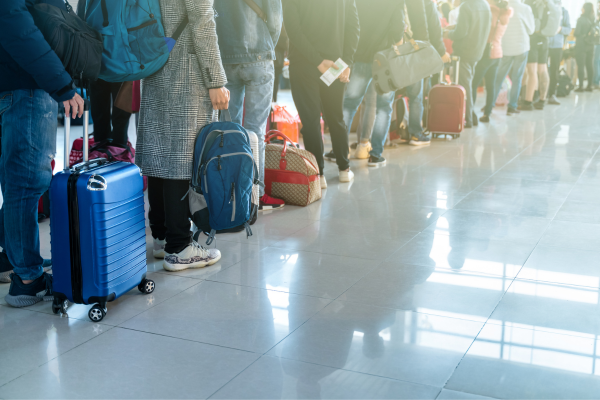 Before you get to your boarding gate at the airport, you'll undergo an inspection by an immigration officer or IO. The process has two levels, but you'll only need to go through the first one if all your requirements are proven satisfactory.
During the primary inspection, you'll need to present the basic requirements for traveling abroad. You'll also be asked some questions regarding your trip.
However, if the IO deems that some of your supporting documents are inconsistent, your travel purpose isn't properly established, you don't have a visa, you're traveling with a foreign national not related to you, or you have no substantial proof of financial capacity to travel, you'll be referred to a secondary inspection.
Keep in mind that primary inspections should last only around 45 seconds. Secondary inspections may last for 15 minutes, but the duration will depend on the circumstances of the traveler.
The IO will defer your departure if you refuse to undergo a secondary inspection or if you have presented fraudulent, falsified, and tampered documents. Other conditions also apply.
Read more:
Is eTravel Registration Still Required in the Philippines?
Starting April 15, 2023, those traveling to and from the Philippines are required to register via the One-Stop Electronic Travel Declaration System, also called eTravel Portal.[3] This system doubles as your departure and arrival card and contains information relevant to health declaration and contact tracing.
How to Register via eTravel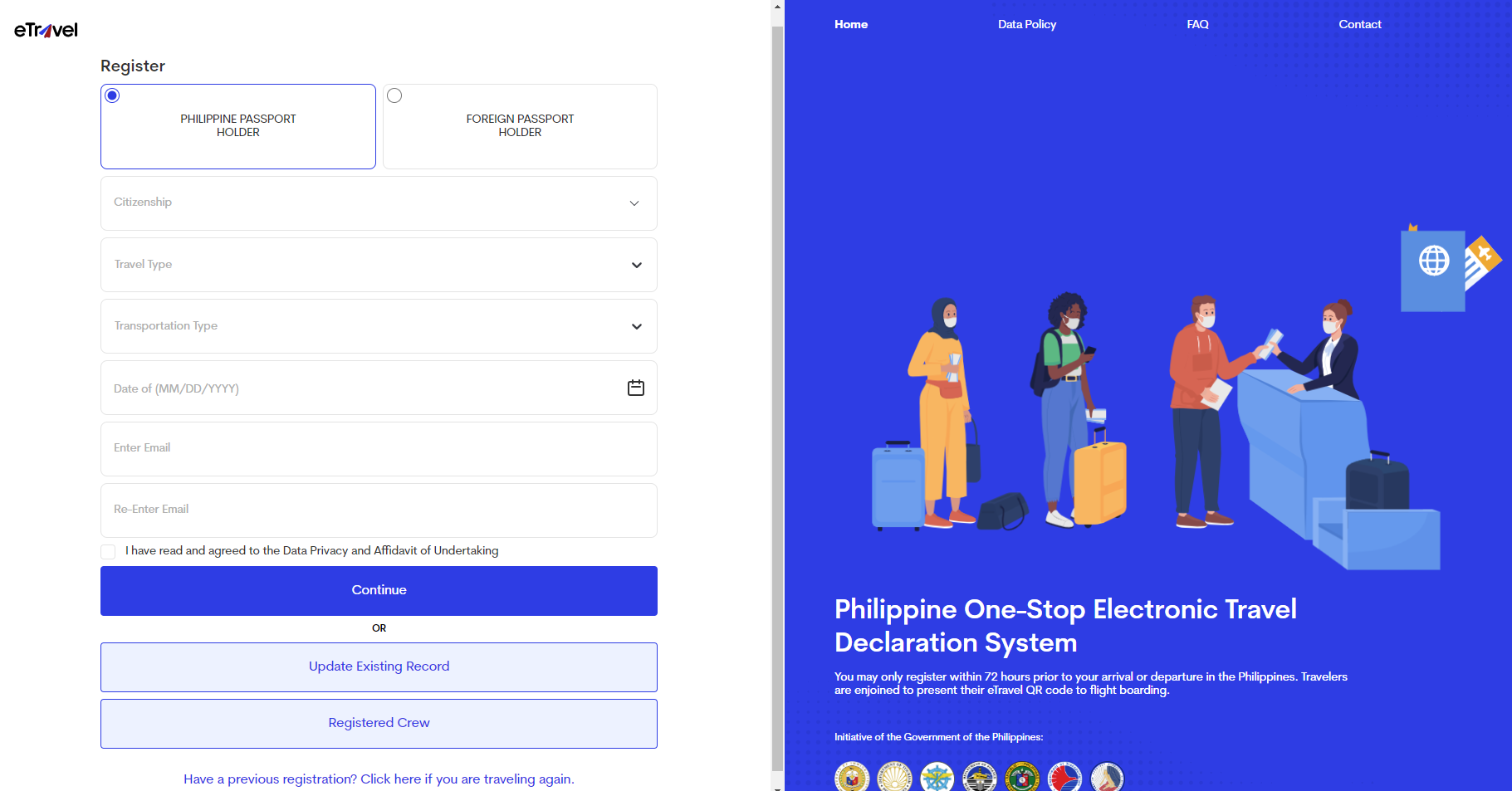 Visit the eTravel Portal at etravel.gov.ph.
Select between Philippine Passport Holder or Foreign Passport Holder based on your traveler type.
Input the details of your trip, email, address, and other required information.
Input your personal details. Complete the registration by signing a health declaration form.
A QR code will be generated. Print it or save a screenshot of it.
Present this QR code to the authorities upon your check-in before your departure or during the verification conducted by the Bureau of Quarantine upon your arrival in the Philippines.
Note that eTravel registration is free of charge and should be completed within three days (or 72 hours) prior to your departure or arrival in the Philippines.
Further reading:
Still confused about the complicated overseas travel guidelines for Filipinos? Watch this video for clarification from the Bureau of Immigration.
Final Thoughts
Traveling abroad for tourism purposes is definitely exciting. But before the fun starts, you'll need to fulfill some responsibilities. While these can be burdensome, the stricter requirements are meant to protect you and other travelers from human trafficking.
Nevertheless, you should be fine if your requirements for traveling abroad are complete and their details are accurate and up-to-date. With that, always refer to the authorities for updates and double-check your requirements before your trip.
Get the Right Travel Credit Card via Moneymax!
Booking your flights, accommodations, tours, and other travel essentials is more convenient and rewarding with a credit card. If you're a frequent traveler, we recommend using a travel credit card for your travel bookings. Check out some of the top options below:
Credit Card
Travel Benefits

Metrobank Platinum Mastercard®

1 rewards point for every ₱20 spend, redeemable for air miles
Up to 50% off on premium dining offers

Metrobank World Mastercard®

2x rewards points for international purchases
Exclusive access to airport deals

HSBC Platinum Visa Rebate

5% rebate on travel and shopping transactions
Free travel accident and travel inconvenience coverage
Exclusive deals at more than 27,000 shopping, travel, dining, and health and beauty merchants in 160 countries worldwide

Security Bank Platinum Mastercard

Dual currency billing
Two complimentary lounge access annually in more than 1,000 lounges in 500 airports worldwide
Unlimited access to the Sky View Lounge (NAIA T3)
Up to US$200 coverage with Mastercard E-Commerce Purchase Protection
Free travel insurance

Security Bank World Mastercard

Free travel insurance coverage up to ₱10 million
Membership to more than 1,000 lounges in over 500 airports worldwide
Dining, spa, and retail offers from select exclusive airport merchants

BPI Platinum Rewards Mastercard

2 BPI Points for every spend on foreign transactions abroad or online worth ₱20
Low forex conversion rate of just 1.85%
Up to ₱10 million in travel insurance coverage
0% interest on airline installment all year round
Free airport lounge access with spend requirement

BPI Visa Signature

Forex conversion rate of just 1.85%
Points-to-miles conversion of ₱50 = 1 mile
Up to ₱20 million in travel insurance coverage
Free access to the Pacific Club Lounge at NAIA 3
Preferential exchange rates on foreign currencies
24/7 worldwide concierge by Visa
Sources: