With towering skyscrapers doubling as exclusive addresses, expensive cars on the road, and lavish shopping establishments, Dubai is undoubtedly a playground of society's elite. But this global city offers more than just that.
The ultra-modern desert city has a wealth of beautiful spots that humble mortals can explore. Its cultural tapestry is vibrant. Its people are also warm and friendly.
Planning to visit Dubai? Preparation is a must, especially since this city has a couple of important requirements, including a visa. Here's a comprehensive and handy guide to getting a Dubai tourist visa in the Philippines.
Is Dubai Open for Filipino Tourists This 2023?
Yes. Dubai is open to Filipinos who want to visit for tourism purposes. In fact, its borders have been open to tourists since July 2020.[1]
What is a Dubai Tourist Visa?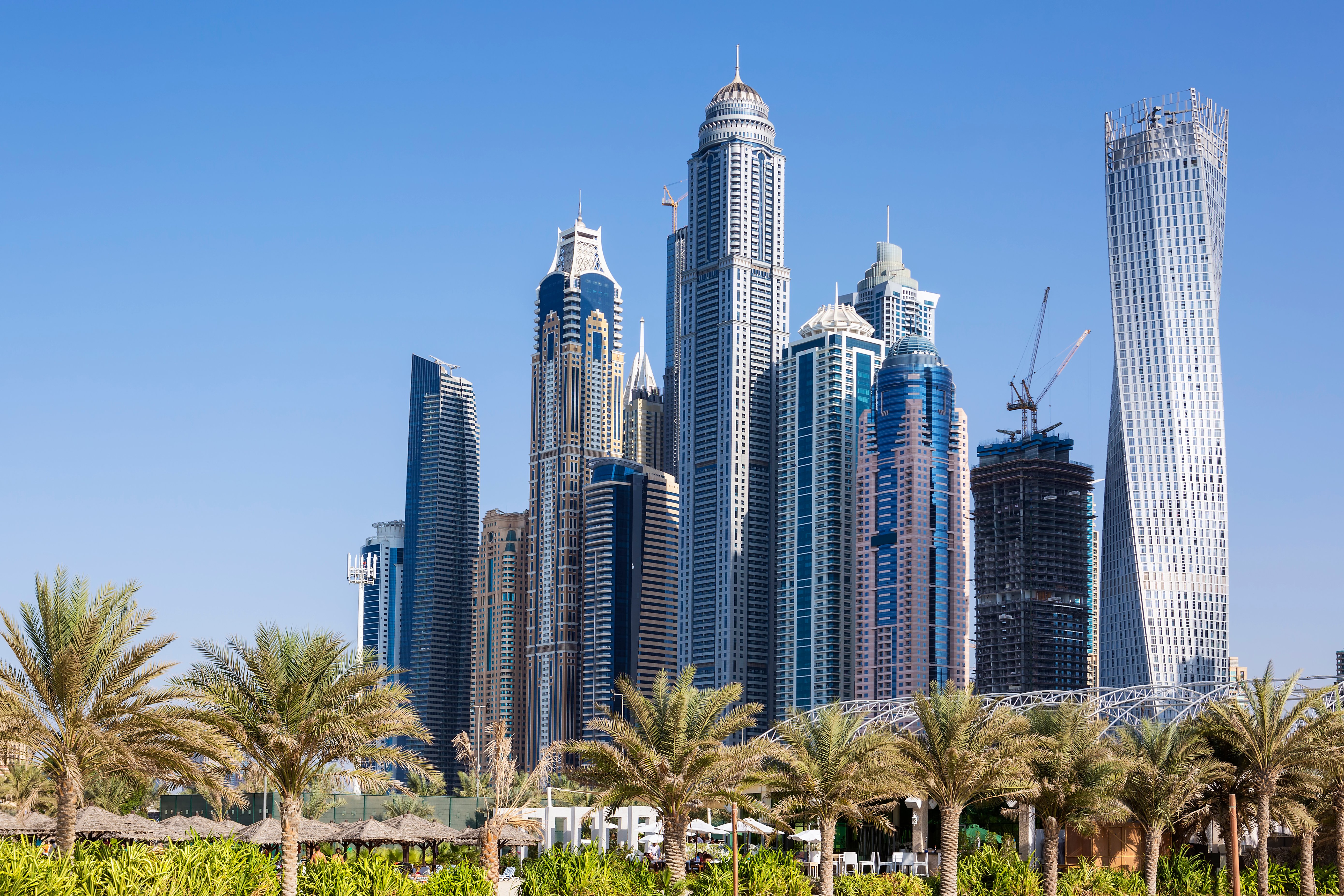 Photo: @vwalakte (Freepik)
Does Dubai need a visa? Yes! A Dubai tourist visa for Filipinos is a document that will allow you to legally visit and explore the desert city.
Contrary to what many think, Dubai isn't a country. It's actually the most populous city in the United Arab Emirates (UAE). So the Dubai tourist visa discussed in this article is actually the UAE tourist visa.
Your Dubai tourist visa allows you to stay in the city (or in the UAE for that matter) for 30 days from your date of entry. It is valid for 60 days from the date of its issuance.[2]
Dubai Tourist Visa Requirements
Before you read through the requirements, note that the UAE Embassy in Manila doesn't issue visas. To get a visa, you'll need to find someone currently residing in Dubai to sponsor you, possibly a relative or a friend. But if you don't know anyone there, an airline, a hotel, or a travel agency can serve as your sponsor.
Taking that into account, requirements for a tourist visa in Dubai may vary from sponsor to sponsor. Nevertheless, these documents aren't complicated to acquire.
Here are the general visa requirements for Dubai from the Philippines:
Philippine passport – Submit a scanned copy of the bio page and the last page. Your passport must have at least six months' validity.
Passport-sized picture – Submit a scanned and colored copy. Background must be white and your face must be prominent (at least 80% of the picture).
Application form – Format depends on the sponsor.
Flight tickets – If your sponsor is an airline company, they will require you to book your round-trip flights with them.
Proof of accommodation/hotel booking – In case your sponsor is a hotel, they will require you to show proof of booking at their establishment.
Birth certificate – This is required for travelers 18 years old and below.
Visa fee – Cost starts around 300د.إ to 400د.إ (Dirham or AED) or around ₱4,600+ to ₱6,100+ as of this writing.
Additional requirements – These will depend on your sponsor. Generally, they may ask for a marriage contract, a bank certificate, an Income Tax Return (ITR), etc.
How to Get a Dubai Tourist Visa in the Philippines: Steps to Follow
Now that you know the requirements for a tourist visa in Dubai, it's time to file your application. How to apply for a Dubai visa? It's actually easier than you think.
Step 1: Find a Sponsor
Where to apply for a Dubai visa in the Philippines? Technically, the processing of your tourist visa will happen in Dubai.
As mentioned, find a sponsor, such as a relative or friend living in Dubai. You only need to give them Dubai visa requirements from the Philippines and let them take care of the rest.
If you don't know anyone in Dubai, the following can process your application:
Airlines – Air carriers such as Etihad Airways, Emirates, Flydubai, and Air Arabia are authorized to process tourist visa applications.
Hotels – These include Jumeirah Group hotels (Burj Al Arab, Jumeirah, Al Naseem, Jumeirah Al Qasr, and Jumeirah Beach Hotel, among others), Savoy Dubai, Landmark Hotels and Suites, to name a few.
Travel agencies – Here are some of the travel agencies that can assist you with your tourist visa applications:
Travel Agency
Contact Details
Regal Tours

Website – https://www.regaltoursuae.com
Email – info@regaluae.com
Phone – +971508474794
Facebook - https://www.facebook.com/regaltravelagent

Green Apple Travel and Tourism

Website – https://greenappletravel.ae/
Email – info@greenappletravel.ae
Phone – +97143705995
Facebook – https://www.facebook.com/greenappledxb/

Sweet Escape Holiday

Website – https://sweetescapeholiday.com/
Email – info@sweetescapeholiday.com
Phone – +971569889076
Facebook – https://www.facebook.com/sweetescapeholiday

Pinoy Tourism

Website – https://pinoytourism.com/
Email – inquiries@pinoytourism.com
Phone – +97126350007
Facebook – https://www.facebook.com/pinoytourismtravel/
Related reading: Get That VIP Treatment: World's Best Airport Lounges
Step 2: Collate All Your Requirements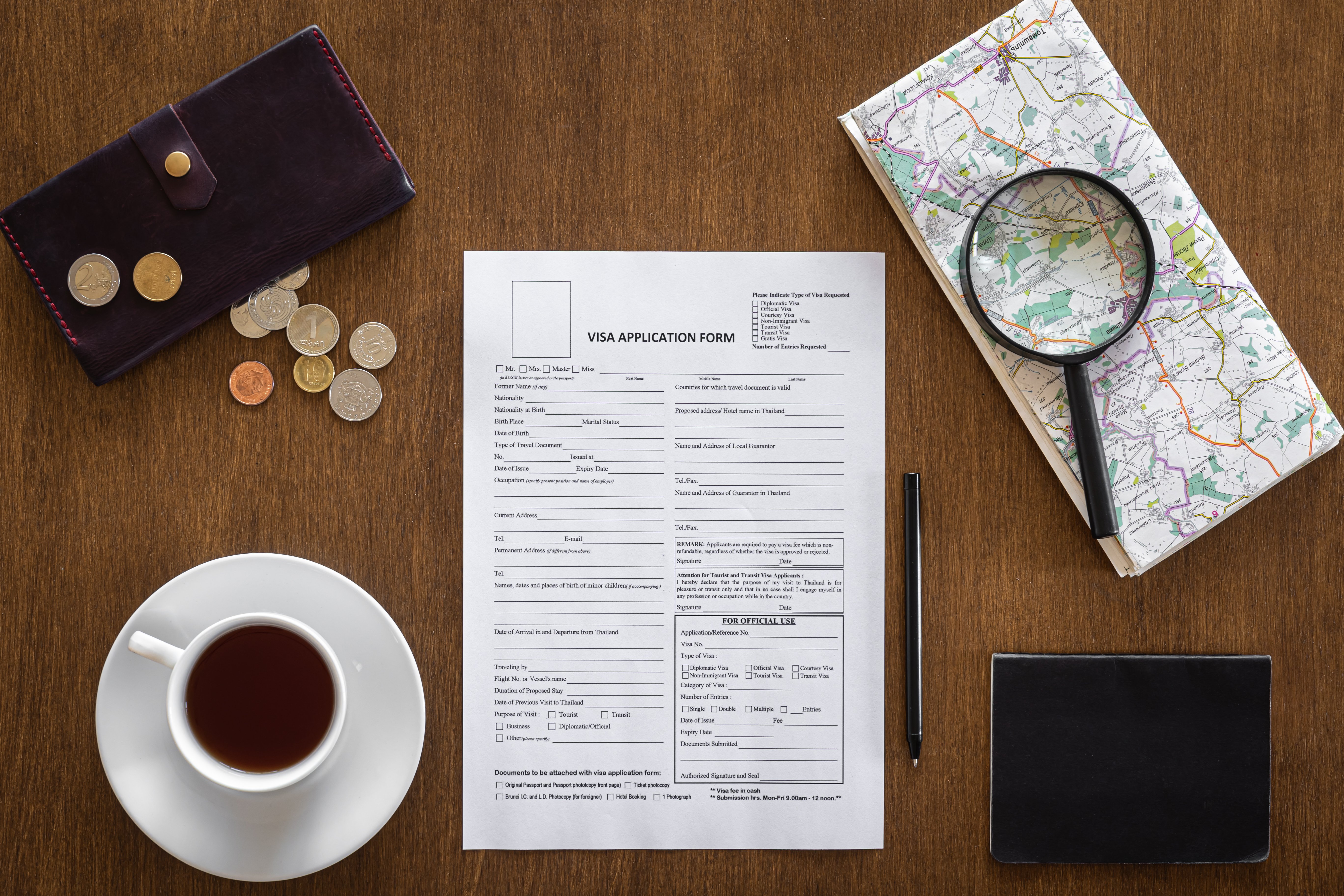 Photo: @pvproductions (Freepik)
Your chosen sponsor will give you a list of Dubai tourist visa requirements. Gather them, and while you're at it, double-check the details to avoid delays and hitches down the road.
Step 3: Send Your Tourist Visa Requirements in Dubai
Once you're good with all the documents, send them to your sponsor. They will then process the application on your behalf.
The processing time of your visa generally depends on your chosen sponsor. For instance, processing with Emirates takes approximately three to four working days.[3] Some travel agencies may take up to five days.
Dubai Tourist Visa in the Philippines: FAQs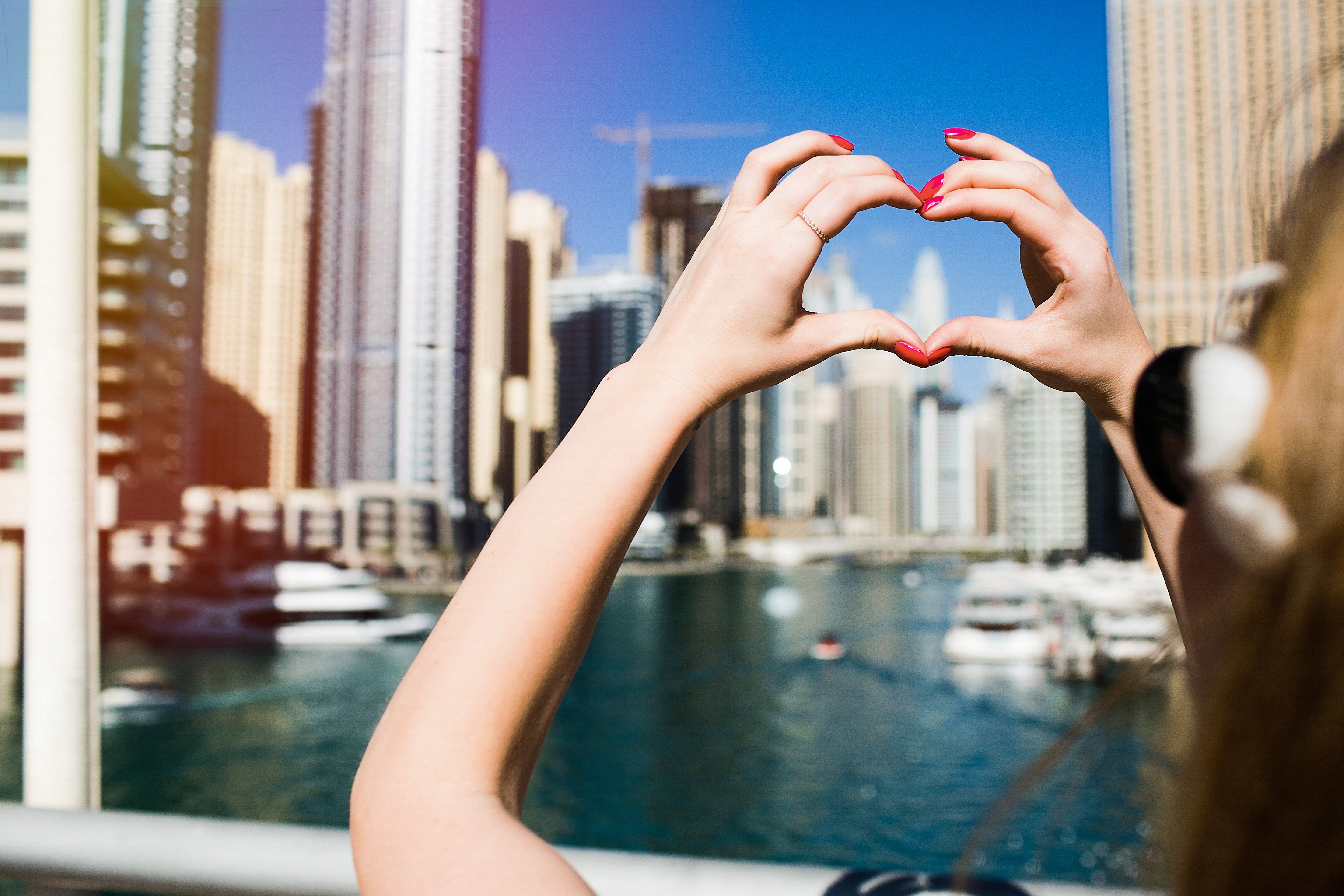 Photo: @v.ivash (Freepik)
Still got some questions about getting a Dubai tourist visa in the Philippines? Check out the following:
1. How soon should I apply for a Dubai tourist visa in the Philippines?
Avoid last-minute problems by processing your Dubai tourist visa early. Since a Dubai tourist visa is valid for 60 days from its issuance date, consider applying at least 50 days before your travel date. Factor in the time necessary for acquiring certain documentary requirements.
2. My Dubai visa application is denied. What could be the reason?
Always consider that your Dubai visa application in the Philippines has a chance of getting rejected. Here are some of the possible reasons for that:
Typos in important details, such as name, passport number, etc.
Criminal or misconduct records in the UAE
Handwritten passport
Incomplete requirements
Unclear photo
3. What to do after my Dubai visa application is rejected?
The good news is you can reapply for a Dubai visa in case your first application is denied. But before doing so, you need to find out why your first application was rejected.
Some applicants ask their sponsor to visit the concerned authorities to inquire about this. You may choose to do the same.
4. Is Dubai travel insurance required?
Travel insurance is not listed as a requirement on Dubai's official tourism board.[4] However, it's best to stay on the safe side. Protect yourself financially from any unexpected mishaps and buy a UAE-recognized policy with enough inclusions.
Read more: Protecting Your Journey: What is Travel Insurance and Where to Get One
Final Thoughts
Dubai is a city that dazzles its guests with opulence, culture, and warmth. While entry to this desert metropolis requires a visa, getting one is relatively easy. Just make sure that your documents are complete and their details accurate to increase your odds of getting approved.
In case you're planning to get a Dubai tourist visa from the Philippines via a travel agency, do your due diligence. Better yet, consult your relatives or friends who have been there.
Stay on the safe side and protect your finances while you're abroad by getting travel insurance. You can compare different policies from leading insurers in the Philippines with Moneymax. Click the banner below to get started.

Sources: