In every vacation brainstorming session, there are questions that need to be answered. Picking which city to go to is the easiest one, but the deeper the questioning goes, the harder the decisions will be. One question is constant: "Where are we going to stay?" And while hotels are a viable option, they also tend to charge more for less features. So why not try booking Airbnb rooms?
Looking for places to book has never been this easy, thanks to millions of Airbnb hosts opening the doors to their lovely homes and properties nationwide for travelers and guests. Rest assured, there's an Airbnb listing for every type of family size, budget, and desired experience. So if you're currently stuck in this question, we suggest checking out the following Airbnb listings.
11 Must-Book Airbnb Rooms
Chilluxe in The Metro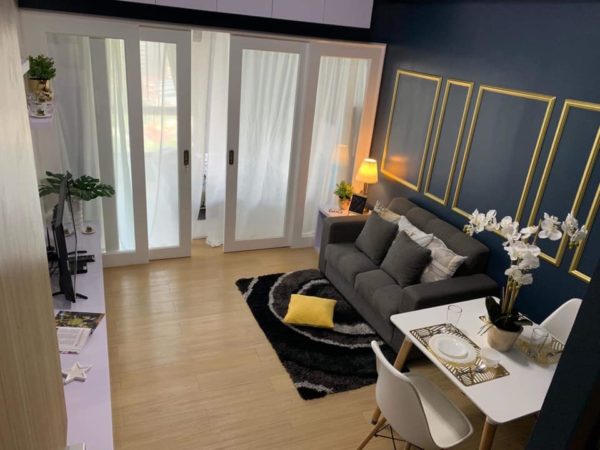 Where to Book: Quezon City
Price: PHP 1,550 per night
Can a luxurious and affordable place in Metro Manila ever exist? When you book this Airbnb listing, it definitely can. Chilluxe in the Metro (1) will give you a glimpse of the lush lifestyle in the middle of the concrete jungle for less than PHP 2,000. And if you have an extra budget to spare, pay to gain access to the swimming pool and the gym for you health buffs out there.
Vissers Club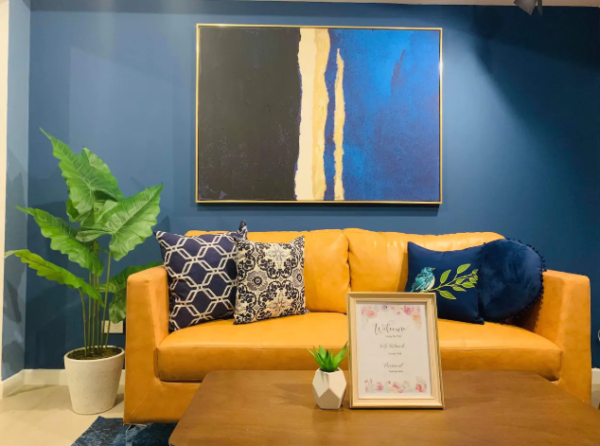 Where to Book: Parañaque City
Price: PHP 3,200 per night
Looking for a bigger space to stay in? Vissers Club (2) is definitely right up your alley. It's a two bedroom, fully furnished Airbnb listing located 10 minutes away from Alabang. That's a steal already on itself. If that's not enough, it's right near SM Bicutan and other convenience stores. Of course, it comes with all the comfort you can possibly afford within Metro Manila.
Alto Retro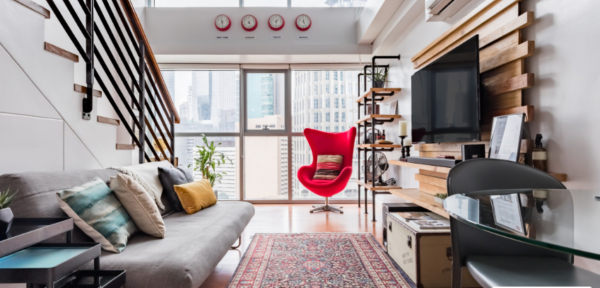 Where to Book: Makati City
Price: PHP 3,995 per night
When lifestyle blogs dub a listing as one of the most beautiful Airbnb rooms in Metro Manila, you have to book it immediately to find out. Altro Retro (3) is a prime example, a room that fuses together industrial and retro features. Instagram junkies will definitely have a field day taking pictures of this retro-tastic place. And to think it's only under PHP 5,000 a night.
Dream Executive Vintage Suite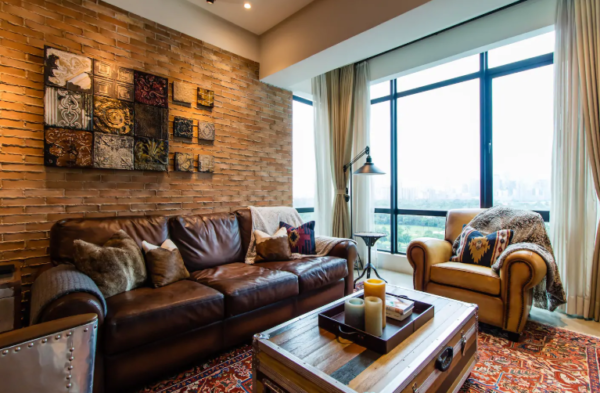 Where to Book: Taguig City
Price: PHP 10,078 per night
For a more regal and elegant Airbnb experience, look no further than the Dream Executive Vintage Suite (4) in Taguig. The unique and spacious two-bedroom comes with massive beds, a world-class kitchen area, a dedicated entertainment system, and two balconies for those looking for a romantic scene. Vintage has never looked this good in this metropolitan area.

American Heritage Baguio Home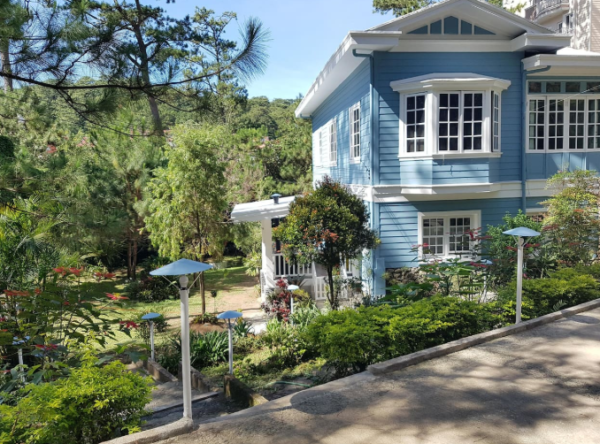 Where to Book: Baguio City
Price: PHP 4,100 per night
If hotels aren't your cup of tea when staying in the north, try booking Airbnb rooms like the American Heritage Baguio Home (5). Aside from the fact that you're booking a literal home, you're getting the best pinewood home experience. It comes with spacious bedrooms, a robust garden front, and a nifty porch for couple bonfires and family picnics. Cozy, isn't it?
Casa Angelina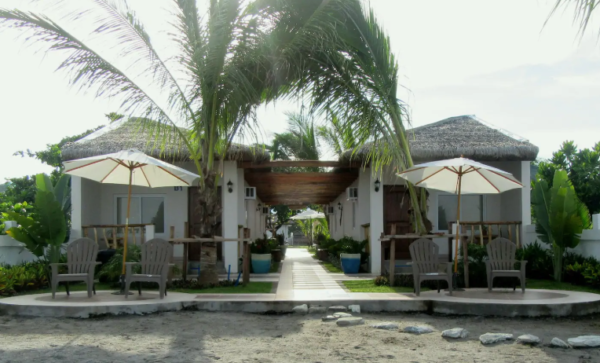 Where to Book: Cabangan, Zambales
Price: PHP 2,500 - PHP 4,500 per night
But if you're more of a beach person, look no further than the numerous Airbnb rooms under Casa Angelina (6). From their most basic room to the most expensive, you'll be able to enjoy the beachfront experience without ever leaving your room. Their top room won't even cross the PHP 5,000 mark, so there's no need to feel guilty about living the best life by the beach.
Read more: 8 Great Ideas to Make Your Home Profitable
Cozy Studio in the Tropics
Where to Book: Mandaue City, Cebu
Price: PHP 999
For an affordable yet memorable stay in Mandaue City, try Cozy Studio in the Tropics (7). Aside from offering a comfortable stay fit for a family of five, they also offer free access to hotel-grade amenities, including a swimming pool and a home gym. Considering that it only costs below PHP 1,000 a night, it's the best value for your money located right in the heart of Cebu.
Your Own Island in Lake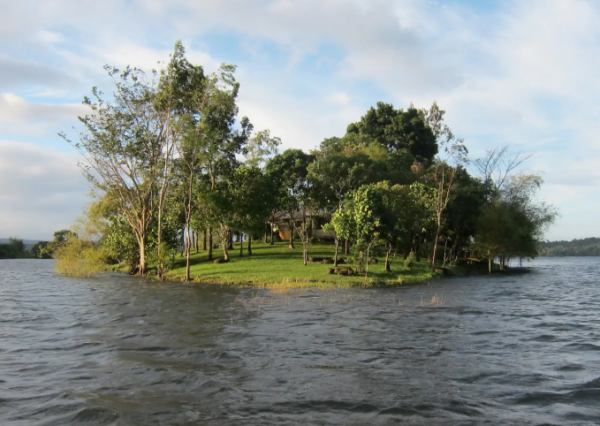 Where to Book: Cavinti, Laguna
Price: PHP 3,800 per night
How would you like to own your own lake? Make it happen for less than PHP 5,000 a night. (8) Located right in the middle of a secluded island, this bungalow is definitely one of the most unique Airbnb rooms out there. It has one bedroom, a kitchen, and a spacious living room. And did we mention it's in the middle of a lake? Perfect for nature lovers and city escapers.
Read more: How Much Can I Earn from Being an Airbnb Host?
Domescape - Glamping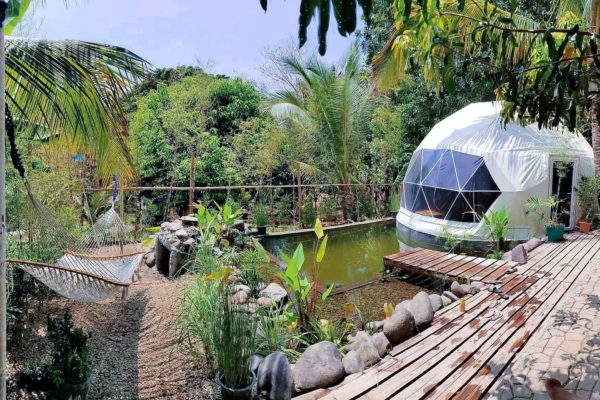 Where to Book: Batangas
Price: PHP 7,500 per night
Staying inside a tent may sound absurd, but it's a reality with Domescape (9). This Airbnb listing is more than just a dome-shaped tent. For one, it's a fully air-conditioned space complete with a mini-fridge, microwave oven, and other regular features. Plus, you can enjoy your very own private swimming pool and a common bonfire place right in front of your dome tent.
Barton Jungle Cottages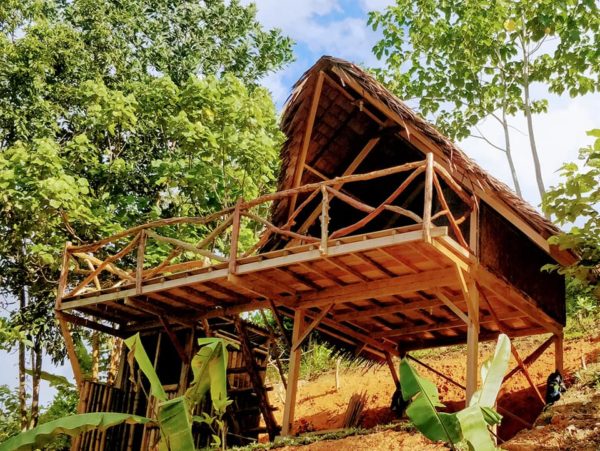 Where to Book: Palawan
Price: PHP 1,800 per night
For a more authentic Palawan experience, try Barton Jungle Cottages (10). It's just a 10-minute walk away from the world-famous white sand beach. What's not to love? It's also located on top of a hill overlooking the sea and the entire island. It also comes with basic features you'll find in most hotels for less the price. Now that's how you spend a well-deserved long weekend.
Mindoro Beach House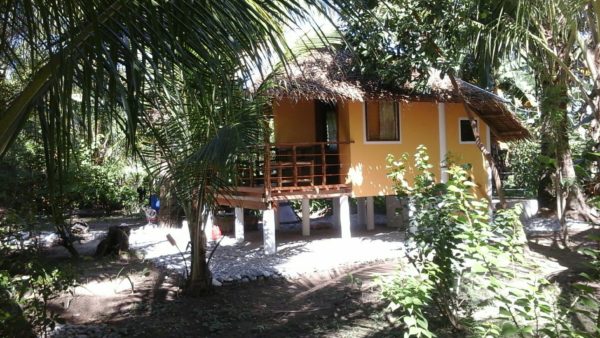 Where to Book: Occidental Mindoro
Price: PHP 789 per night
If you don't want to spend too much on a place to stay in Occidental Mindoro, book the Mindoro Beach House (11) ahead of time. It's located directly on shore in a remote village called Udalo, so that's a plus. It also comes with appliances to make your stay a lot more comfortable. This Airbnb listing also offers home-cooked meals so you won't have to worry about where to eat in the village.
Final Thoughts
This list of unique Airbnb rooms just proves that you'll always find a home wherever you are in the Philippines. And to think that you can book them right from your smartphone or desktop. If these places didn't match your style, feel free to scour other listing from the Airbnb app or website for more hidden gems. It won't take you ages to search for the best deals, anyway.
This article was created in partnership with Airbnb. Sign up as an Airbnb host or visit their website at www.airbnb.com to learn more!

Sources: