Are you afraid of being in your 30s? You shouldn't be. It sounds clichéd, but the best is yet to come. You can always think of this phase as an upgrade because you've become much wiser, bolder, and more grounded.
If you think that you haven't peaked in your 20s, the good news is that your 30s offers a lot of exciting achievements waiting to be unlocked, such as home ownership.
Let go of that notion that you're supposed to own a home before your 30s. That's an outdated belief. After all, you're free to buy whatever you like whenever you feel comfortable doing so. If you're planning on buying a house at 30, we've created a comprehensive guide to help you out.
Why Buying a House at 30 Makes Sense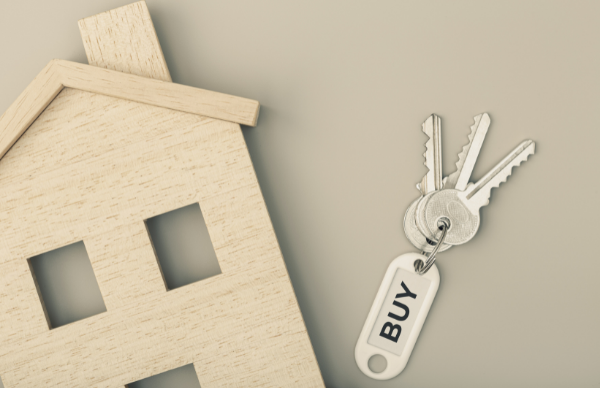 You might have wished that you had a high-paying job or stumbled upon a windfall during your 20s, so you could buy a house. But it's not too late! Buying a house at 30 is actually the ideal period for home ownership. Take a look at the reasons here:
1. You're Financially Wiser
Gone are the days when YOLO was your ultimate mantra. You've stopped burning cash on lifestyle luxuries that prove your upward social mobility. Instead of buying handcrafted coffees every day or updating your phone every time there's a new release, you've also started building your wealth through investing, freelancing, or business.
Buying a house at 30 just makes sense because you're more likely to have already taken care of your major debts, thus giving you a clean slate. And because you're financially wiser, you're also more likely to have saved money for your home's down payment.
2. You've Built a Good Credit History
Unless you can pay your property in cash, you'll need to apply for a housing loan. Banks and lending companies, however, will check their applicants' credit scores. Your credit score is important since it represents your trustworthiness and capability to pay back.
Most people in their 20s haven't sorted out their financial priorities yet, which explains why many of them have a lot of debts. Debts can affect your credit score, which in turn affects your loan application's odds of success.
This is why buying a house at 30 is advised. There's a great chance that you've settled the majority of your financial obligations. Your credit history has vastly improved, which means you have better odds of scoring a favorable loan offer.
Read more: Looking for the Best Housing Loan in the Philippines? Check Out These 10 Banks
3. You Can Afford Higher Monthly Payments
One possible downside of getting a home in your younger years is that you may be forced to go for a longer loan term since this means lower monthly payments. Moreover, this may be the only tenor that your salary can afford. Ultimately, an extensive loan term also means paying the interest much longer than you'd like.
But if you're buying a house at 30, you may find yourself having a much higher salary. This will afford you shorter mortgage terms, such as 10, 15, or 20 years. The monthly payments may be higher, but they'll definitely keep you from paying a large sum of interest in the end.
4. Your Career is Already Established
Being in your 30s may mean that you've already found a job or career that you'll stick to in the years to come. Job security is important in home ownership for two reasons.
One, banks and lending firms want to see that you have a steady flow of income. Second, home ownership doesn't just end with down payments and monthly mortgage. You'll have to take the insurance, utilities, renovations, and unexpected home expenses into account. You can only pay for these expenditures if you have a stable job that pays well.
5. You've Already Decided Where to Live
After years of moving from one apartment to the next, you already have an idea of what your permanent address should be like. And you've already taken into account your future plans, such as starting a family or retiring in a peaceful community far from the metro's hustle and bustle.
If you're an enterprising individual, you might have even considered your potential home as an investment asset to rent out for extra cash or even to resell.
Read more: Are You Financially Ready to Buy a House in the Philippines?
7 Steps to Buying a House at 30
Buying a house for sale in the Philippines is not an easy feat. It's multi-layered, and it requires you to speak to different agencies and people. As such, proper coordination and a high degree of organization are a must. To help you make the entire process efficient, here are some things that you need to keep in mind.
1. Decide on Your Home-Buying Budget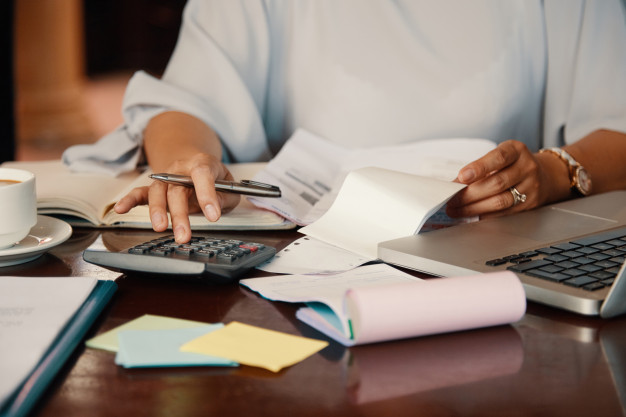 Many first-time homebuyers immediately start shopping for properties without setting a budget first. This is a common mistake you'll want to avoid because it'll tempt you to spend your money on something you can't afford.
It's easy to fall in love with a stylish house with a breathtaking view. But what if it turns out to be expensive? So that your home purchase decision won't be driven by emotion, determine a budget for buying your first house.
How much can you really afford to buy a home? The rule of thumb is to spend only 30% to 40% of your monthly salary on home loan repayments. For example, a 30-something with a monthly salary of ₱100,000 can afford to repay up to ₱30,000 to ₱40,000 per month in home loan repayments.
This is just one way to estimate how much you can spend on a home. Your budget should still be based on your own financial situation.
Another way to know your ideal price range is to use an online calculator that computes how much you can borrow from lenders to buy a home based on your income.
Think long-term, too. Don't overestimate your financial capacity to buy a home. You may be earning well in the present, but consider also that your employment status may change in the future. So it's safe to be a bit conservative when estimating your home-buying budget.
Future-Proof Your Housing Goal!
The thought of picking a house and buying furniture and appliances is definitely exciting. But computing how much living in the Philippines really costs may discourage you. Take baby steps first and get a low-interest Citi Personal Loan with flexible payment terms of up to five years.

Apply for a Citi Personal Loan via Moneymax today! If your loan application gets approved, you'll receive a free welcome gift worth up to ₱17,490.
For more details, check the Moneymax Citi Personal Loan Promo terms and conditions here. Promo runs until Aug 31, 2022, so hurry and apply now!
Note: This product is sold by Union Bank of the Philippines, using certain trademarks temporarily under license from Citigroup Inc. and related group entities.
2. Get Pre-Qualified for a Mortgage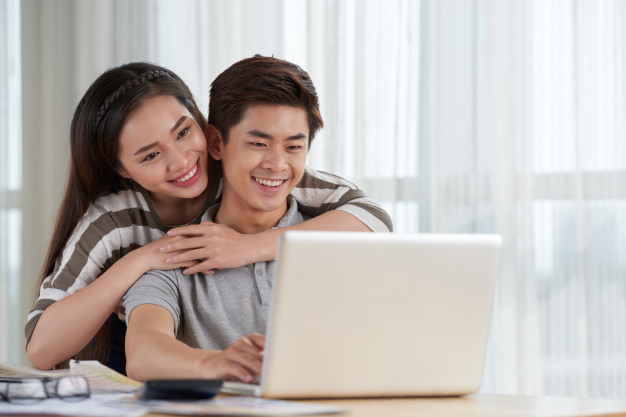 Aside from knowing how much you can afford, it's equally important to find out how much banks are willing to lend you.
What you think you can afford won't necessarily match what lenders think you can afford. This is because banks look at different factors, such as credit score and employment history, to evaluate a borrower's ability to repay a home loan.
This is why you should never skip the pre-qualification process in your home-buying journey. Getting pre-qualified lets you know how much you can borrow to buy a home and which banks you're qualified to borrow from.
Traditional pre-qualification follows a rather rigorous process. You'll go to each lender, submit your personal and financial information (salary, occupation, employers, sources of income, etc.) for review, and wait for the entire process to be completed.
3. Save Up for a Down Payment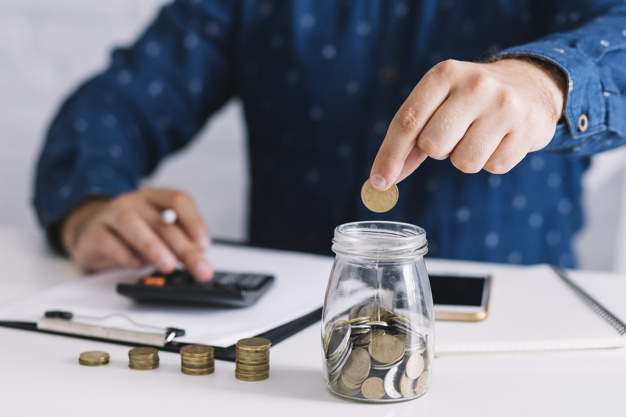 Once you know how much you can afford and how much you can actually spend on a new home, the next thing you must prepare for is the down payment.
A down payment is an amount—specifically, a percentage of the property value—that home buyers pay out of pocket to buy a home. It's typically at least 20% of the purchase price. The remaining balance can be paid over a certain period through a home loan.
Buying a condo unit worth ₱1.5 million, for instance, will have you shelling out at least ₱300,000 in down payment. Not everyone can pay such a huge amount upfront.
Start saving for your down payment as early as possible. It takes discipline, hard work, perseverance, and negotiation skills to overcome this challenge.
Even if you already know how to buy a house in the Philippines , you still need to prove to lenders that you're financially capable. You can do this by having enough savings to cover the down payment upfront. This should motivate you to keep going until you hit your savings goal.
Here are a few tips to effectively save money for your down payment on a home:
Set aside a fixed amount (from your salary, bonuses, 13th month pay, and other income sources) specifically for your home purchase savings. To make this much easier for you, automate your savings.
Find additional income sources (e.g., freelancing jobs, low-capital small business, etc.) if your paycheck isn't enough to save for a down payment.
Have a separate savings account for your down payment fund. Ideally, open a high-interest bank account with a passbook and no ATM card, so you won't easily withdraw the money.
Prioritize your crucial expenses and let go of frivolous spending.
Negotiate with the developer or bank to make the down payment in monthly installments for one to two years instead of a larger one-time payment.
4. List Down Your Must-Haves
Before you start visiting houses for sale in the Philippines, make a checklist of what you want in a home. This will help you narrow down your options and make your search for the perfect home a lot faster.
Consider the following important factors:
Location – Is the neighborhood safe? Is it close to public transport, hospitals, schools, and commercial establishments? You may think that the city is the best location for a home because of its convenience. But if you scope the suburbs of nearby provinces, you may find an address that's ideal for your lifestyle and future goals.
Amenities – What amenities are important to you? Swimming pool? Gym? Basketball court? Children's playground?
Property type – Are you looking for an apartment, condo or house and lot (bungalow, duplex, townhouse, single-attached, single-detached, etc.)?
Property size – What's your preferred number of bedrooms and bathrooms, floor area, land size, etc.? Do you want a big garden? Are you planning to have at least three cars in the garage?
Property status – Are you willing to buy an RFO (ready for occupancy), pre-selling[1], or foreclosed property? Have you considered rent-to-own homes? Remember, though, that a property's price is also based on its status. For one, RFOs are much more expensive than pre-selling properties. On the other hand, foreclosed properties can come cheap, depending on its physical condition.
Real estate developer – Does the developer have a good track record of building high-quality projects and completing them on time? Is it a reputable company? Read reviews, testimonials, or ask your family and friends who have a property built by your prospective developer.
Read more: Should You Buy or Rent a House? Know the Pros and Cons Before You Decide
5. Shop for Homes
Search for properties with features you want and prices within your price range. You can browse homes online through the websites of real estate developers and property listing websites.
You may choose to shop around on your own. Or better yet, get a PRC-licensed real estate agent or broker to help you find homes for sale and guide you through the entire home-buying process.
6. Visit Possible Homes to Buy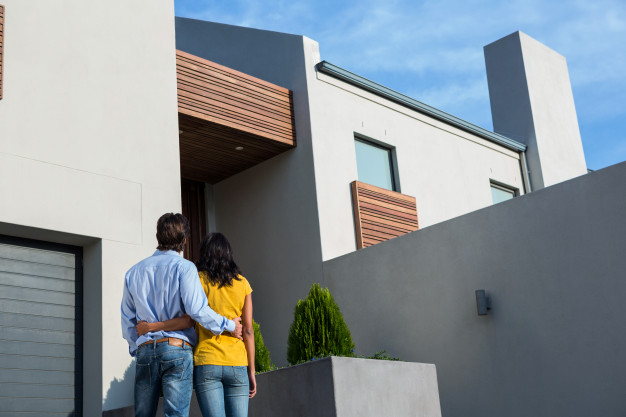 List down the properties you're considering to purchase and schedule a visit (together with your agent) to personally view each home. Contact the seller or developer and arrange for an ocular visit.
Open houses are a great opportunity to inspect your potential home and see your developer's quality of work. And since you're inside the actual home, you can easily envision the future look of your space based on your aesthetic taste and plans.
This step may take time, especially if you're always busy. But don't rush it—take as much time as you need to make sure you choose the right home to buy.
Here are some things you may want to bring up to your agent during open houses:
In case you're planning to buy a "secondhand" or old property, ask your agent why it's for sale. Doing this may reveal some pitfalls or red flags. While you're at it, ask how long the house has been on the market.
If you're buying a new home and you're visiting a model house, ask the agent if you can visit other finished homes within the village. That way, you'll be able to see if the quality of work is consistent.
Ask your agent if you can apply some upgrades or modifications to the new home after you buy it.
If you're buying a pre-selling home, ask about the timeline of the construction and the expected date of turnover.
Whether you're buying a pre-selling or an old home, ask if there is a homeowner's association. If there is, expect that there'll be additional fees that you'll need to cover.
7. Get a Home Loan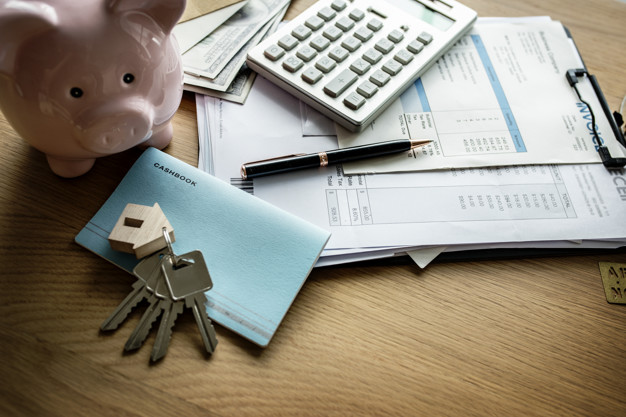 Found a home that meets all your requirements? Great! The next step is to secure a loan for financing your home purchase.
Finding and applying for a housing loan used to be a tedious process. After all, there's a sea of banks out there with an assortment of offers. On top of that, you'll need to take care of documentary requirements.
Remember, though, that banks are not your only financing option. For one, you can apply for a Pag-IBIG housing loan if you're looking for a much longer term and lower interest rates. In-house financing, or the loan facilitated by the property developer, is another consideration. This is ideal for those whose applications have been rejected by banks or Pag-IBIG.
While banks and other top lenders have strict requirements, property developers can accommodate loan applicants as long as they submit their requirements and pass the screening process.
Read more:
Final Thoughts
Your 30s is one of the best decades of your life. You're not too young nor are you too old. You're also much wiser and have a significant amount of financial freedom. You can afford to be adventurous when it comes to big purchases, too. As such, buying a house at 30 is something you should be excited about.

Source: [1] Property of the Week: Pre-Selling vs RFO (Real Living, 2014)