To own a home, you need a reliable financing partner—in most cases, it's a bank. But before you look for a bank that will help you with that, understand that the process of getting a home loan is very much different from applying for a car loan or getting a new credit line.
If you liken the mortgage application process to other loan services of your bank, you're bound to get frustrated. This is because the housing loan approval process in the Philippines can be quite taxing, and it requires investing a lot of time and effort.
Arming yourself with valuable knowledge, though, will get you far. It will even help you increase your chances of getting your housing loan application approved. Here are some of the things you should look into.
Why Apply for a Home Loan at a Bank?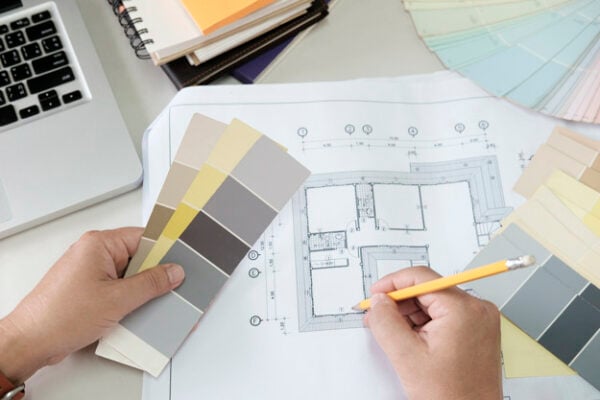 You have a lot of home financing options, such as the Pag-IBIG housing loan and in-house financing. But one can't deny that bank financing has some edge over them.
The Pag-IBIG Fund may offer lower interest rates, but you may find yourself waiting for weeks before you receive the notice of approval. Meanwhile, some banks' housing loan approval time can be as fast as five banking days.[1]
Generally, banks have much lower home loan rates compared to in-house financing. Their loan terms are much more flexible, too. Some banks offer amortizations payable for up to 20 years.
Bank housing loans in the Philippines can also be used for other purposes, such as residential lot purchase, new home construction, or renovation of an existing property. This isn't the case with an in-house loan from a property developer. You can't apply for in-house financing if you're not going to buy the developer's pre-selling property.
Read more: In-House Financing vs Bank Financing vs Pag-IBIG Financing: Which is the Best for Buying a Home?
How to Get Approved for a Housing Loan: 10 Tips for Home Buyers in the Philippines
Some banks can approve a home loan fast—only if you meet their eligibility criteria and submit complete requirements.
Here are some tips that will help increase your chances of getting approved for a housing loan.
1. Check the Bank's Minimum Qualifications
Banks set basic qualifications, which are supposedly easy to fulfill. Usually, they require applicants to be at least 21 years old at the time of their application. Likewise, they shouldn't be older than 65 years old upon loan maturity.
Banks also require applicants to be Filipino citizens. But many still accept foreign applicants as long as they have a permanent visa or their spouse is Filipino.
Applicants should meet the bank's gross monthly family income requirement as well, which is usually ₱25,000 and above. If you're an OFW, you may be required to have a two-year employment contract.
Note that meeting these minimum requirements won't guarantee fast approval. But at least you know where to start.
2. Be Realistic: Go for a Property You Can Actually Afford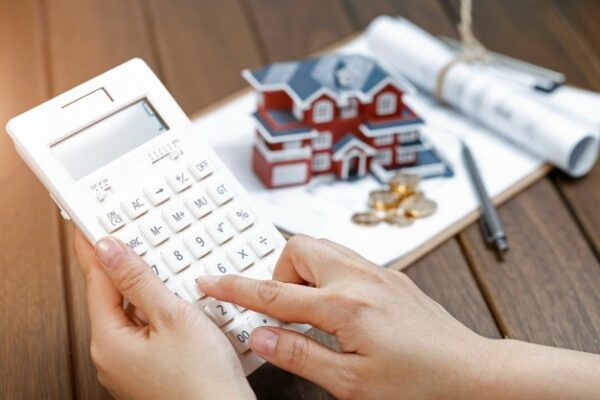 The shiny brochures of upscale real estate developers and the lifestyle you're being promised are truly enticing. But you have to ask yourself a million times if you can actually afford their property. If you're painfully optimistic, you might lose sight of practicality, which in turn will cost you a lot in the long run.
For instance, if you believe that you can afford an upscale condo in a central business district, you may compel yourself to apply for a home loan that's way out of your financial capacity. In the end, your application will just be rejected.
So here's a practical piece of advice: Decide on a specific price tag, and let your options revolve around it.
Read more:
3. Ensure Enough Balance in Your Savings Account
Banks are very cautious when screening their applicants. They're looking for applicants who can pay for home acquisition costs other than the monthly amortization, such as the down payment. With that, you need to show the bank that you can actually afford all these expenses by making sure you have enough funds in your savings account.
Remember, though, that you're covering not only the down payment. You'll also have to factor in the property appraisal fees, credit report fees, real estate agent fees, and documentation fees. A savings account with enough money will help you pay for those costs.
4. Maintain a Steady Source of Income
Banks are looking for applicants who have the means to repay their loans. That's why they approve only those who have stayed at their jobs. Resigning in the middle of your home loan application may not be a wise decision, as it will give the bank the impression that you've just lost a source of livelihood, which is obviously necessary for repaying the loan.
Don't change your job before applying for a home loan. A stable career with a fixed income indicates your ability to pay the monthly amortization on time.
Similarly, leaving your job to become self-employed may hurt your chances—unless you can prove that your business has been profitable (Remember that banks require self-employed applicants to submit their statements of accounts).
See also: How This Young Couple Built Their Dream Home in the Middle of a Pandemic
5. Fix Your Credit Score
Before you submit your home loan application, make sure that you have a good credit score. This seemingly trivial figure will make or break your application, as it shows banks how responsible you are as a borrower.
To clean up your credit history, settle all your financial obligations, from credit card balances to unpaid loans. Even if you think that you've settled all your outstanding debts, you still need to verify that your records are error-free. Review your credit reports, and if you find any inconsistencies, file a dispute with the Credit Information Corporation.
6. Don't Increase Your Debt-to-Income Ratio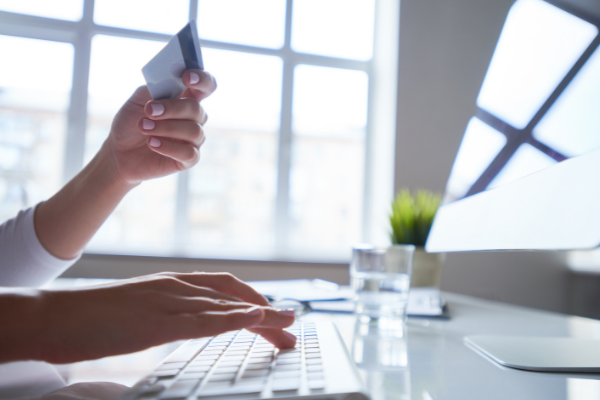 Avoid applying for a new credit card or making big purchases such as a brand-new vehicle in the year that you'll apply for a home loan. It's a hint that you're going to take on more debt. And it may be one of the reasons that you can't pay your monthly amortization on time.
Also, don't make any purchases that will increase your debt-to-income ratio. In short, you need to make sure that you don't engage in any activities or purchases that add to your existing financial burdens.
Any actions that increase the risk of your financial portfolio send an alarming signal to the bank. They may reject your application for a home loan if they're not convinced that you can pay the monthly amortization.
Banks will check out your cash reserves when they approve a loan. If a new purchase increases your debt load, it can disqualify you from the loan or deplete your funds to close.
Decorating and designing your dream house with the trendiest furniture is a thrilling idea, but it's better to just postpone it after having the housing loan approved. There's no need to rush to purchase furniture when your home loan isn't approved yet.
7. Have All the Required Documents Updated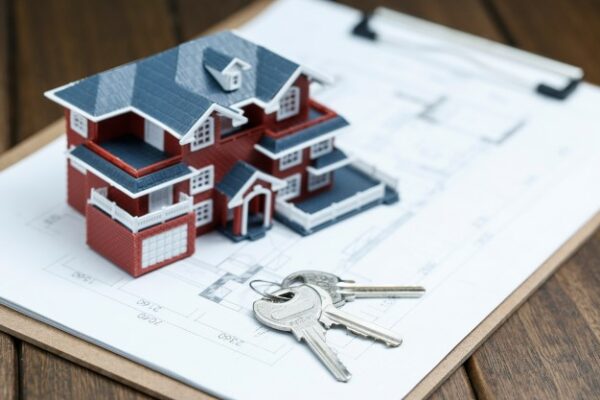 Banks are quite strict in screening loan applications to make sure that their borrowers are real people with a real need to borrow money for a home purchase.
As such, all the housing loan requirements and documents that you'll submit to them should be up-to-date, accurate, and consistent with each other. Any small mistake will cause your application to be rejected. But don't worry—banks usually give applicants some leeway to correct any inconsistencies in their records.
8. Consider Mortgage Brokering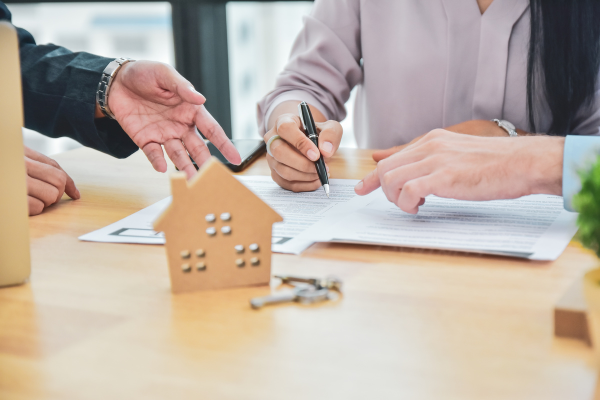 Looking to fast-track your housing loan approval process? Consider working with a mortgage brokering company. Mortgage brokers are professionals who give home buyers sound financial advice. They also make home acquisition much simpler by helping you prepare the paperwork and eliminating the need for you to talk to different banks.
One of the best benefits of enlisting the help of a mortgage broker is that it can match you up with a bank that offers good deals on home loans. Its partnerships with banks can provide you with a lot of home loan options.
9. Get Pre-Qualified for a Bank Home Loan
Mortgage pre-qualification[2] is a process that gives you an idea of how much loan and which bank you'll likely qualify for. In turn, this will help you decide which property to buy based on the predetermined loan amount.
Think of pre-qualification as the first half of the entire home loan application process. At this point, you'll be asked to provide details about your income, employment history, and the property you're going to buy, among others.
Once you're pre-qualified, you have a better chance of getting a housing loan approval since the predetermined loan amount has been deemed to suit your financial capacity.
Related articles:
10. Keep Your Communication Lines Open
You have submitted all your requirements. Your credit records are good. On top of that, you have a stable job. All you're waiting for is the result.
Keep your lines open and do your best not to miss any updates from the bank. Answer every phone call from the bank's representative because any delay in your response may affect your housing loan approval time.
Final Thoughts
With favorable interest rates and flexible terms, banks are undeniably among your best bets for home loans. In case your application gets rejected, don't get discouraged easily. You may be given time to correct some minor errors in your application.
In any case, you can think of it as a challenge to improve your credit score and keep your finances in order, so you can secure a housing loan approval on your next try.

Sources: