Having a place to call your own is everyone's dream. Pandemic or not, all we want is to provide a safe and comfortable place for ourselves and our loved ones. This desire comes with the decision to buy or rent a house.
Renting is probably the easier choice. However, when you rent, you can't stay in your house forever because you don't own it.
On the other hand, buying a house guarantees you'll have a house to live in for the long term. But the initial considerations are quite taxing and dependent on your financial capacity.
In this article, you'll learn more about the factors to consider when choosing to buy or rent a house.
What's the Difference Between Renting and Owning a House?
To move out of your parents' home and get your own place is quite a goal. It's a huge decision that could affect your finances and your life as a whole.
Renting can be an option because it allows you to occupy a living space just by paying monthly rent to the owner. Just remember that regardless of how long you've rented the house, it doesn't make you the owner of the house.
Buying a house is a different story. You automatically become the owner of the house after payments have been made and the paperwork is done. Whether you buy it in installments or in cash, you have authority over the property, which means you can sell it or have it rented out.
Read more: Tips When Buying Your First Real Estate Property
Financial Considerations When You Buy or Rent a House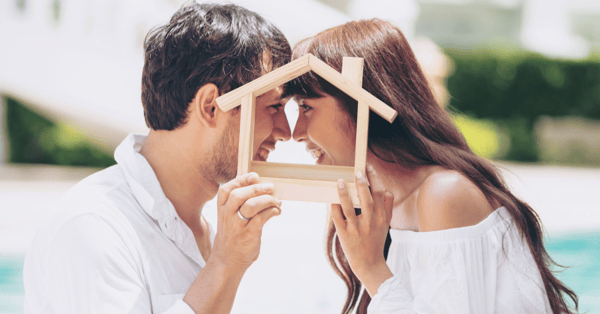 Your financial capacity is a huge factor when deciding whether to buy or rent a house. At a glance, it looks like renting a house is better than buying one. If you don't have a big budget, renting is more economical since you only need to pay one month's rent in advance plus two months' deposit.
For example, if you're planning to get a house that costs PHP 10,000 to rent per month, you only need to prepare PHP 30,000 for the advance and the deposit.
On the other hand, if you're going to buy a house, you need to settle a lot of upfront payments:
Down payment, which is up to 20% of the property's total cost
Reservation fee, which is at least PHP 10,000 depending on the size and location
Real Property Tax, equivalent to 1% or 2% of the house's current market value
Water and electricity installation cost
Home insurance
Other taxes included in home ownership
Here's a simple but effective guide to help you decide whether to buy or rent a house.
| When to Buy a House | When to Rent a House |
| --- | --- |
| The property costs no more than 2.5x your salary and you can afford the payments and taxes. | The rental costs are lower than the expected monthly installment when you buy a house. |
| You have enough savings to cover the down payment and other upfront fees. | Your savings are not enough to cover upfront home ownership costs. |
| You have several streams of income that can support your monthly payments on the house. | You have limited sources of income. |
| You have decided to stay at a specific location for the long term. | You are temporarily considering settling in a location for employment, education, or other short-term goals. |
The Pros and Cons of Renting or Owning a House
Whether you're buying or renting a house, each option has its advantages and disadvantages. Knowing the pros and cons can help you prepare financially.
Pros of Renting a House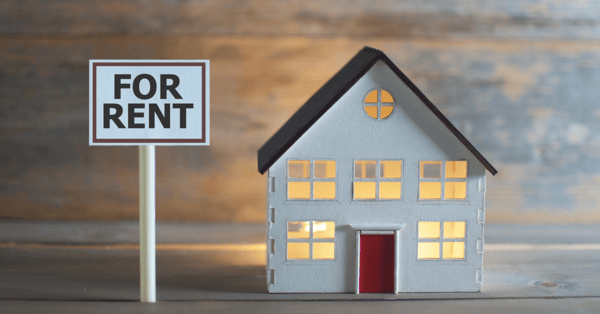 More flexibility - You can easily leave the property if you need to, as long as you don't break your rental agreement. Otherwise, be prepared to have your deposit forfeited.
Fewer responsibilities - The landlord is responsible for conducting regular maintenance checks to ensure that the house is safe to live in.
Fixed monthly expense - Renting a house means paying a fixed monthly rental fee. Unless you need some modifications or renovations that are tenant-initiated. In some cases, the landlord would agree to cover the cost of the renovation or add it to your monthly rental fee.
Liquidity - If you choose to rent, you don't need to pay the upfront costs of home ownership. Instead, you can use this money to start a business or invest.
Cons of Renting a House
Yearly contract renewal - No matter how long you've been living in the house, your landlord may ask you to renew the contract every year as security. Don't worry―you don't need to pay an advance and a deposit again, just a lot of contract signing.
Yearly rental increase - The moment your contract is renewed, your landlord may set a yearly rental increase, which is at least 5% of the current rental cost.
No pets and no children allowed - Sometimes, you won't be allowed to rent a house if you have pets or kids.
Park at your own risk - Most houses for rent, especially in Metro Manila, may have limited parking spaces. Most of the time, you have no choice but to park your car on the street at your own risk.
Bound by rules - Since you signed an agreement with the homeowner, you need to comply with what's stated in the contract. Non-compliance may be grounds for termination of the contract and you may need to move out.
Pros of Buying a House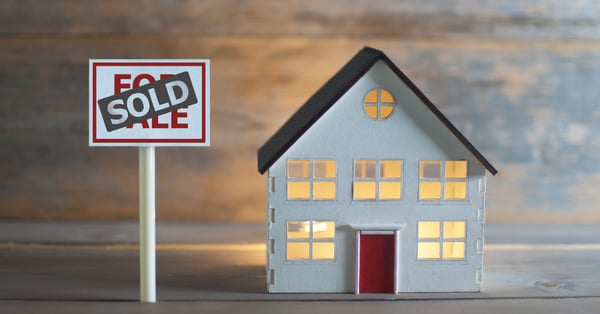 Stability - Having a place to call your own gives you a sense of stability knowing that you have a home to settle in for as long as you want (or can afford to).
Freedom to renovate and modify - Since you own the house, you have the freedom to change the wall paint or the sink anytime. You don't need to ask for permission from anyone if you need to make some home improvements.
Privacy - When you own the house, you get to decide who can access it. Compared to renting a property, the landlord can just notify you that they're dropping by to conduct regular checks and make sure you're taking care of the house.
Investment - If you invest in real estate, like your house, it has the potential to increase in value over time.
Cons of Buying a House
Initial upfront cash - Buying a house requires you to pay for initial fees and renovation costs. And we're not talking just a few thousand pesos here. Home renovation costs can start at PHP 50,000 depending on what needs to be fixed in the house you acquired. For instance, some foreclosed properties[1] which were abandoned for years may need at least a PHP 200,000 budget to make them livable.
Pay taxes - Taxes and other fees that go with home ownership usually go higher as years pass. While it's true that you're not paying monthly rent, you still need to pay hefty taxes and fees regularly.
More responsibilities - Since you're the owner of the house, it's your responsibility to maintain it and settle all financial obligations related to owning a house.
Read more: Condo vs House: Which is a Better Buy?
Questions to Ask Before You Buy or Rent a House
Buying or renting a house largely depends on your financial status. But there are other factors to consider before making a decision. Here are a few helpful questions to ask:
Can I Afford to Buy a House?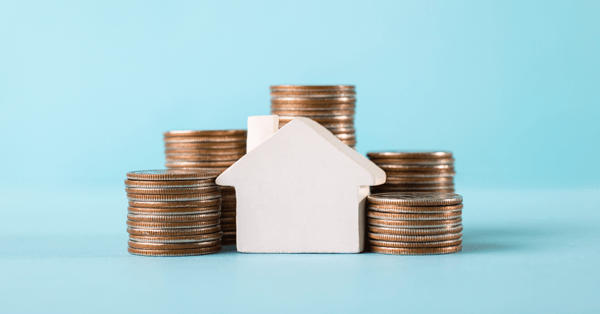 If yes, then why rent? Again, if you have enough funds to purchase a home and pay for the upfront fees, then buy your dream house.
How Long Am I Planning to Stay in This Location?
Your life plans will affect your decision to buy or rent a house. If you're planning to move out after a few years, then rent a house. However, if you see yourself having your own family and staying put for decades, then purchase your own house.
Am I Looking for Flexibility or Stability?
If you feel like your plans can change in the next few months and don't want to be tied down to your home, then go ahead and look for houses for rent. However, if you're planning to put down roots somewhere, then buying a home is the right decision.
Do I Have a Lot of Outstanding Debts?
Your credit score and your ability to pay are two important considerations. If you have a lot of debts, then maybe your home ownership plans can be shelved for now. It's better to reduce or settle all your debts first before taking on another long-term financial commitment.
Final Thoughts
To buy or rent a house? It's a huge decision that requires careful financial consideration. Renting can be much cheaper than buying. But you're investing your money when you purchase a house.
If you're still undecided, spend some time determining your short-term and long-term goals to see whether renting or buying aligns with them. Plan, weigh the pros and cons, and look for options on how you can fund your dream of getting your own place.
To help you get a head start, check and compare some of the best personal loan options in the Philippines through Moneymax.

Source: [1] Properties for Sale (Acquired Assets) (Pag-IBIG, 2021)