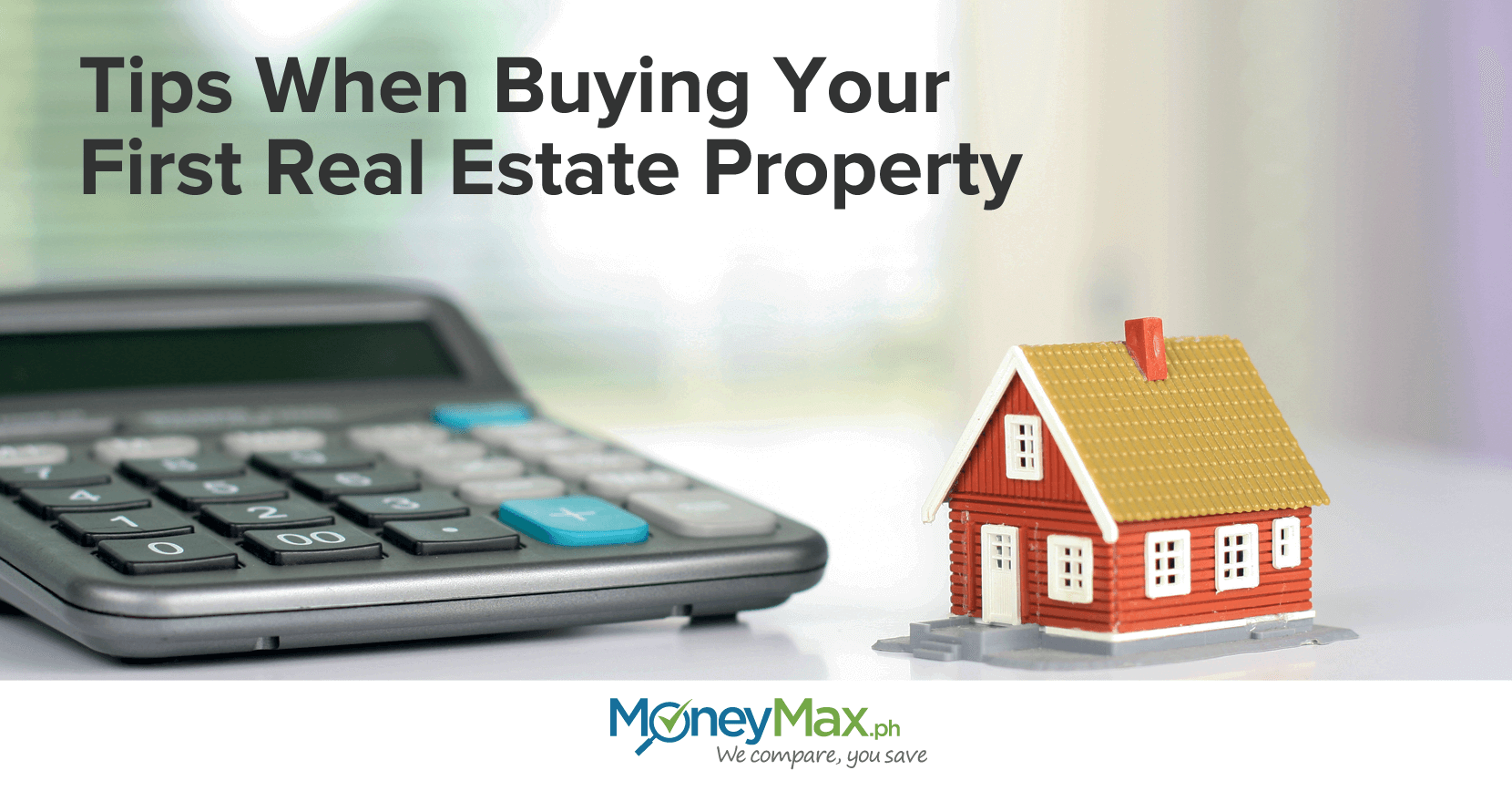 Buying your first real estate property is a big leap in your financial road map. This could have been triggered by intentions such as having your own house, setting up a new business, or getting in real estate investing.
For whatever reason you have, it is always good to research first on how you can get the best deal on your real estate purchase.
Here are some points to keep in mind before buying your first real estate property based on insights from personal finance experts and advocates.
Check your cash flow and ability to buy
Resist the urge to buy real estate just because of marketing tactics such as discounts and early move-in dates. Ask yourself if you can pay the monthly amortizations for the property on a long period of time. Making a big purchase out of impulse will be a disadvantage for you in the long run.
Take into consideration other expenses outside the monthly amortization of your housing loan (if you'll get one) such as homeowner's insurance and mortgage protection insurance. These are some of the expenses not disclosed immediately by sales agents to you.
Tips from personal finance advocates: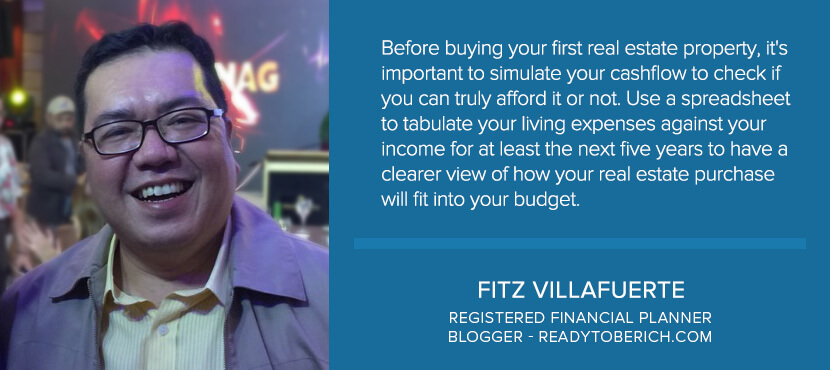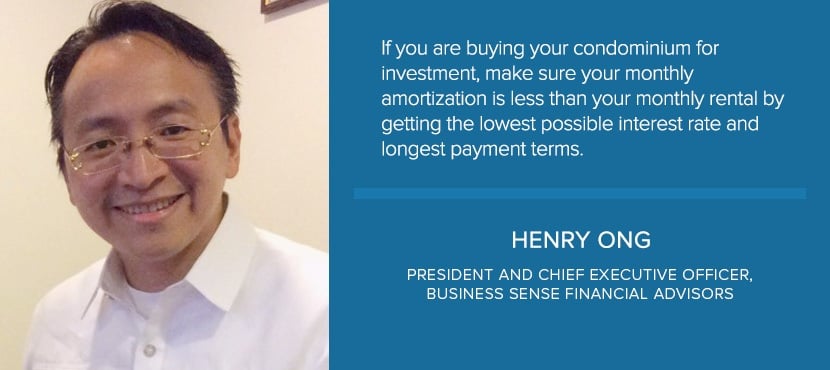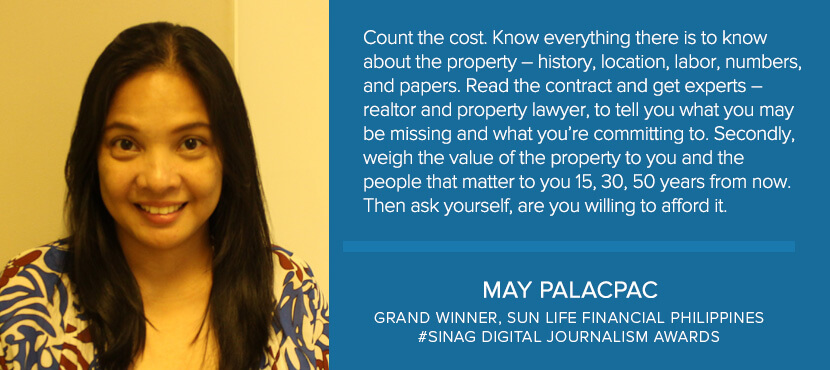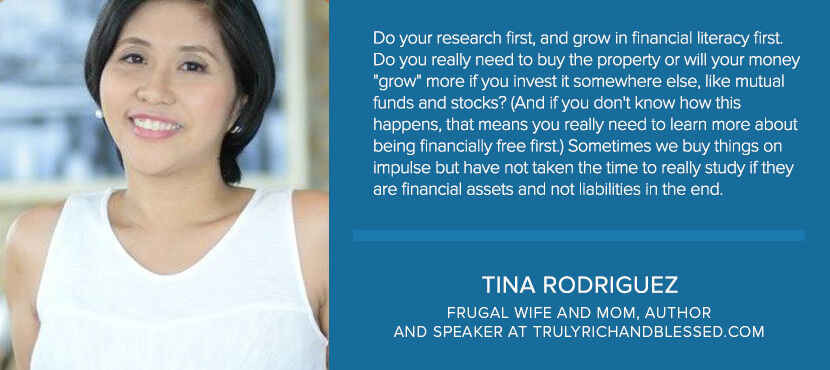 Find the property that gives the most value-for-money
There are plenty of ways to buy real estate property which is sold lower than their fair market value. Some techniques you can use are buying foreclosed property or people who inherited their property or are moving out of the country. They have a high intention to sell and could potentially accept your offer when you haggle with the property price.
Tips from personal finance advocates: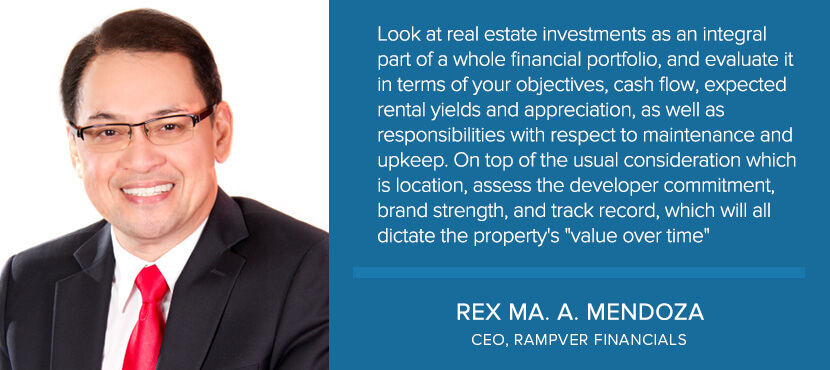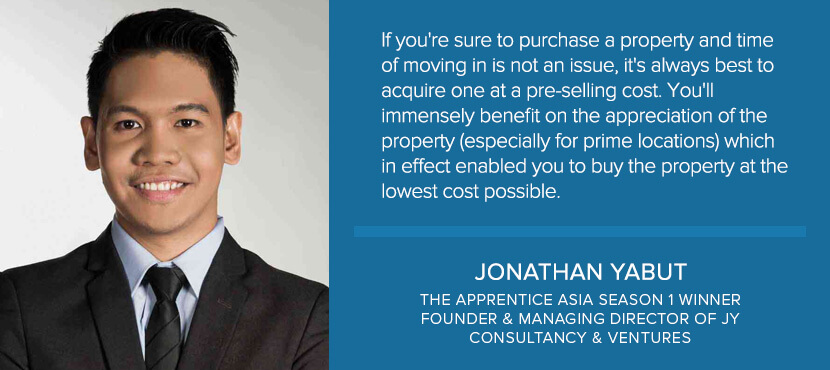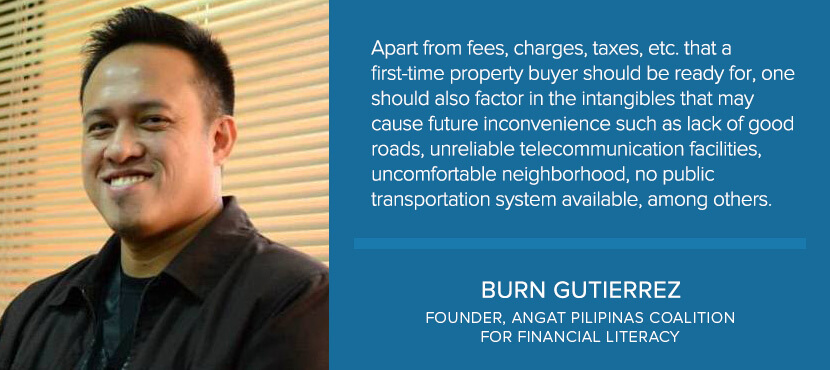 Think long-term about the property you're about to buy
Have a goal on why you're buying a real estate property and this will be a guideline on how you'll utilize the space. Some people think that real estate property is automatically an investment but in reality, it is only an investment if you earn from it.
Do you plan to live in the property in the Philippines? Do you see it other users of the space evolving such as renting out a room or putting up a business in your garage? This can help you determine which real estate property you need to buy.
Read more: 5 Best Reasons Why OFWs Should Invest in Real Estate
Tip from the personal finance advocate:
Find a reliable real estate agent
A real estate broker that is looking out for your best interest will be a big help on how much money you can save. Some credentials you can look for are accreditation from their company, references from past clients, and a real estate broker license.
Tips from personal finance advocates: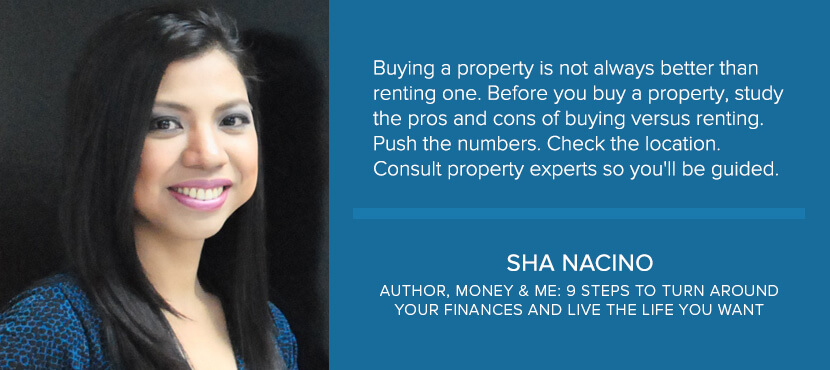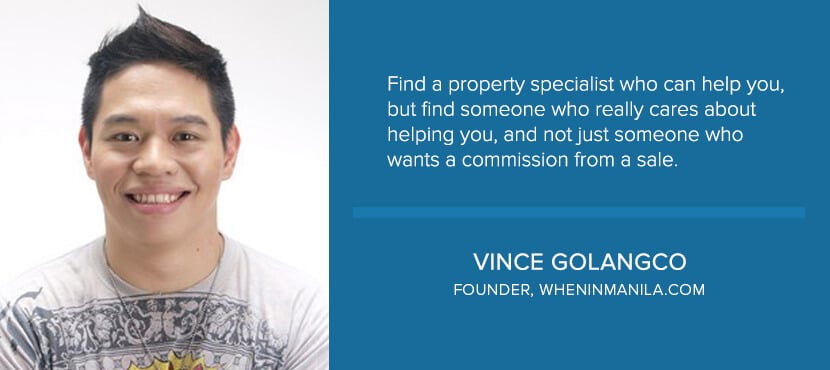 Find the right timing
With all the previous points into consideration, assess when is the right time to buy a real estate property. This will help you avoid rush buying in case you need to move in immediately. This can also potentially help you save money if you buy real estate earlier.
Tip from the personal finance advocate: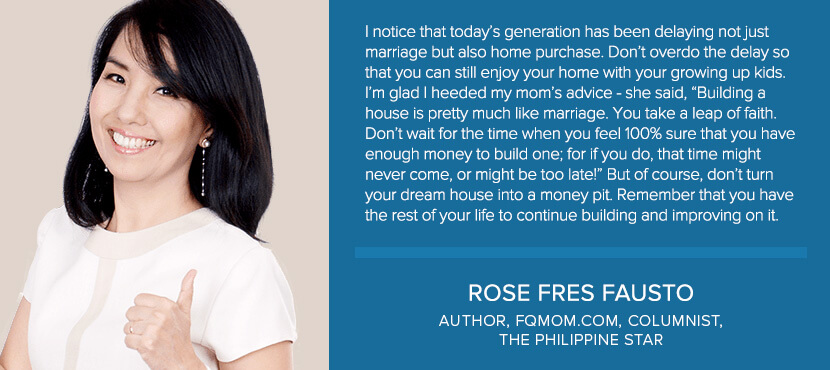 Final Thoughts
There may be a lot of preparation needed to buy your first real estate property, but the rewards that you can get are big if you make the right decisions and get the help of the right people.

Photo Sources: FQMom, Full Housewifed, Journeys to Financial Security, Institute for Integrality, Inc., VinceGolangco.com, Truly Rich and Blessed