When buying a property, the age-old wisdom on real estate investment that says "location, location, and location" still holds true today. While it's seemingly redundant, the intention is there—to make investors understand the value of location in the home purchase decision.
Properties with direct access to essential amenities and facilities, such as schools, workplaces, hospitals, churches, and transport terminals, provide convenience. This is why a lot of us are drawn to big cities and metropolitan areas. The struggle when it comes to purchasing a home, however, lies in one fact: prime properties are expensive.
Property developers have been creating communities outside of Manila. This move gives you a chance to find properties that are not yet that expensive. Moreover, it will benefit everyone in the long run: major cities will be decongested, and provincial cities and towns will be put in the spotlight.
If you're looking for the best place to live in the Philippines, we give you some recommendations that you can include in your top considerations.
Best Place to Live in the Philippines: 12 Options to Consider
For a country as big as the Philippines, you won't run out of options for the right place to buy a property or build your forever home. Get a sneak peek of the country's best and most ideal places to live in, starting off with Luzon.
Best Places to Live in Luzon
Luzon, the largest island of the Philippines, has a lot of great places to live in. You can find a good real estate investment here, especially if you start with the following provinces.
Bulacan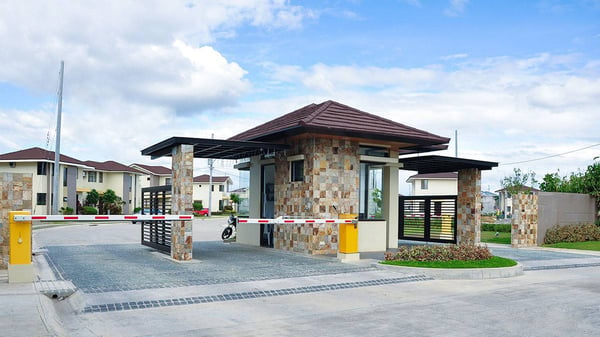 Bulacan is another best place to live in Luzon because of its proximity to Manila. The province's economy is on the rise, and it provides that much-needed breather while still making sure you can easily head back to Manila whenever you need to.
Transportation shouldn't be a problem, as the province has direct access to the North Luzon Expressway (NLEX). It can also be accessed through the Subic-Clark-Tarlac Expressway (SCTEX).
It takes only about an hour and a half to get to Bulacan from Manila, making it ideal for those who want to live near the city but want to avoid traffic. If you're a commuter, you can anticipate the opening of the MRT-Line 7, which will take you from Bulacan to Manila in just around 30 minutes. And if you're a frequent flyer, the New Manila International Airport is an exciting development to watch out for.
Malls and enterprises are already established―you'll never get bored! While Bulacan is a province, numerous malls throughout the years have allowed individuals to enjoy both the rural and urban life. SM has three branches here, while Robinsons and Waltermart have also put up their malls.
San Jose del Monte City is one of the best places in Bulacan that will satisfy your dreams of leading a suburban lifestyle. Major real estate developers, such as Ayala Land, are building townships here.
One of the communities that you may want to consider is Ayala Land's Altaraza (which features Avida Settings Altaraza). But it's also worth looking at other local developers if you have a limited budget.
If you're looking for a place to live without the hustle and bustle of the metropolis, Bulacan might be the perfect place for you. The province also has lots of subdivisions and villages, such as Camella Bulacan and Avida Parkfield Settings Pulilan.
Megaworld will develop the 85-hectare Northwind Global City in Marilao and Bocaue, situated along the North Luzon Expressway. This project will transform the city into a global business district in 15 to 20 years.[1]
Read more: Property Management 101: What You Need to Know to Make Your Real Estate Business Work
Pampanga
Another province up north that can be considered among the best places to live in the Philippines is Pampanga. Not only does it give you easy access to the Clark International Airport, North Luzon Expressway (NLEX), and Subic-Clark-Tarlac Expressway (SCTEX). But it will also let you enjoy the benefits of infrastructure projects, such as the North-South Commuter Railway (NSCR), which is expected to be completed by 2023.[2]
Among the leading cities and towns you may want to look at are Angeles, San Fernando, and Porac. Some developments to consider include Megaworld's Capital Town in San Fernando, Ayala Land's Alviera in Porac, Filinvest's Claremont in Mabalacat, and Century Properties' The Resort Residences in San Fernando.
Laguna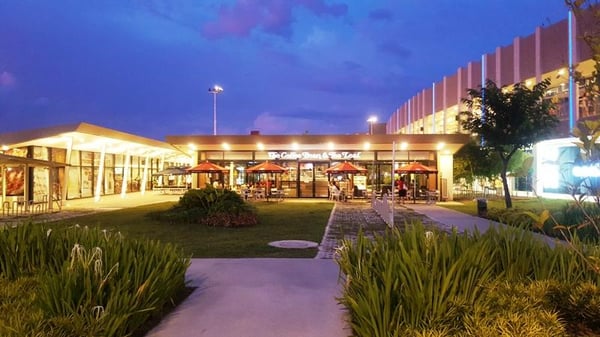 For many real estate investors, Laguna will always be a foolproof choice. Foremost, a huge portion of the South Luzon Expressway (SLEX) is covered by the province. Secondly, it has a sophisticated mix of urban and rural living. It also serves as a gateway to holiday destinations such as Tagaytay and Batangas.
Laguna is a powerhouse when it comes to business, as it houses a number of major manufacturing plants and businesses. Take Santa Rosa City, for example, which is nicknamed the Detroit of the Philippines because all the factories of car manufacturers are in the city.[3]
If you're raising kids and want to give them the best education possible, reputable schools, such as the University of the Philippines (UP) Los Baños, Malayan Colleges (Mapua), University of Perpetual-Help Laguna, Miriam College, De La Salle University, Colegio San Agustin, and Brent International School, are located here.
Top developments and projects that may lead you to the best place to live in Laguna include Ayala Land's Nuvali, Eton Properties' Eton City, and Megaworld's Southwoods City.

Tagaytay
Because of its cool climate, Tagaytay also makes it to this list of the best places to live in the Philippines. The city is located on a ridge overlooking the Taal Volcano, making it a perfect spot to enjoy nature and view breathtaking sights.
Moreover, Tagaytay has numerous tourist attractions, such as the Taal Vista Hotel, People's Park in the Sky, and Tagaytay Ridge.
The city is accessible via the Tagaytay-Nasugbu Highway and the Tagaytay-Calamba Road. You can also use the Skyway and the newly opened CALAX for a smoother, faster drive up north.
For instance, it will only take you less than two hours to get to Bulacan. If you're catching a flight at the NAIA Terminal 3, it will take you about an hour and a half, depending on the traffic.
If you want to live in Tagaytay, check out the following communities: Ayala Land's Serin East and West, Vista Land's Camella Silang, and Megaworld's Twin Lakes.
Batangas
Because it's blessed with natural resources, Batangas is also one of the best places to live in Luzon. The province has an abundance of beaches, mountains, and lakes.
Business in the province has grown over the years as evidenced by its many industrial estates, making it a perfect choice for people who are looking for work and business opportunities. Batangas also has thriving industries such as fisheries, agriculture, and tourism.
If you need to go to Manila, you don't have to worry about your travel time because Batangas is accessible through the STAR Tollway and SLEX. Travel time from Batangas to Makati takes about 1.5 hours by car, depending on the traffic situation and other external factors.
Batangas is not too urbanized but not too rural―perfect for people who want to steer away from Metro Manila's busy and fast-paced environment. It's also an excellent option for starting families looking for a peaceful and quiet place where their children can enjoy nature and outdoor activities.
If you want to settle in Batangas, feel free to check Rockwell Land Corporation's Terreno South, AboitizLand Seafront Residences, and Suntrust's Sienna Hills.
Cavite
If you're on the lookout for a reasonably priced real estate package in a location that's poised for growth, consider Cavite as one of the best places to live in the Philippines. It has access to three major expressways: the Cavite-Laguna Expressway or CALAX (that connects you to SLEX), the Muntinlupa-Cavite Expressway or MCX (also connects you to SLEX), and the Manila-Cavite Expressway (CAVITEX).
The province is home to leading business process outsourcing (BPO) companies, such as TaskUs, Inc. and IQOR Philippines. Top universities and colleges, such as De La Salle-Dasmariñas, Emilio Aguinaldo College, and San Sebastian College, are also in Cavite.
If you're looking for the best place to live in Cavite, check out the following communities: Ayala Land's Vermosa, PRO-FRIENDS' Lancaster New City, Vista Land's The Island Park, Cathay Land's South Forbes City, and Megaworld's Southwoods City (Cavite part).
Read more: Tips When Buying Your First Real Estate Property
Antipolo
What makes Antipolo one of the best places to live in Luzon? Its proximity to Manila and its calming, rural feel. The city in Rizal is accessible via the Marcos Highway and Sumulong Highway.
Antipolo is also home to some of the most popular schools, such as De La Salle-College of Saint Benilde, Our Lady of Fatima University, and ICCT Colleges.
The city is known for its many religious sites and tourist spots, such as the Our Lady of Peace and Good Voyage Shrine, Hinulugang Taktak, and the Pinto Art Museum.
If you're looking for a place to build your forever home, Antipolo can be the perfect spot. The city has numerous subdivisions and villages that offer affordable townhouses and condominium units. Check out Megaworld's Eastland Heights, Camella Homes Eastridge, and Fernandez / Martinez-Leyba, Inc.'s Fairmount Hills, which is considered the Forbes Park of Antipolo.
Best Places to Live in Visayas
The best place to live in the Philippines may not necessarily be in Luzon, so consider scoping out locations in different cities in the country, too, like in Visayas.
Cebu City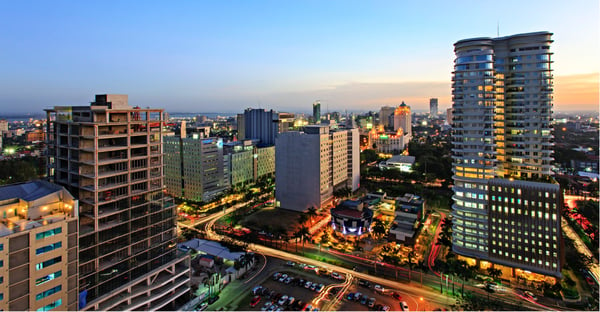 Those who have been to Cebu City for a vacation or business trip will certainly tell you that it's like being in Makati or Taguig. This is primarily because of its bustling environment, which is perfectly displayed by towering skyscrapers, posh restaurants, and massive business parks.
However, its rich culture keeps it grounded, and its proximity to holiday destinations, such as Oslob and Bohol, makes it an attractive choice.
Cebu can be accessed by air, sea, and land. And if you're a jet setter who flies internationally, the Mactan-Cebu International Airport's got you covered. In the coming years, Cebu City is expected to transform significantly because of the multi-billion projects planned for the region.
These include Isla Dela Victoria, Seaside Arena, Cebu-Cordova Link Expressway (CCLEX), Metro Cebu Expressway, and Ming-Mori Business Park in Minglanilla.
Cebu City's also a haven of quality education since the UP Cebu, University of Cebu, Cebu Institute of Technology, University of San Jose-Recoletos, and University of San Carlos are all located here.
Iloilo City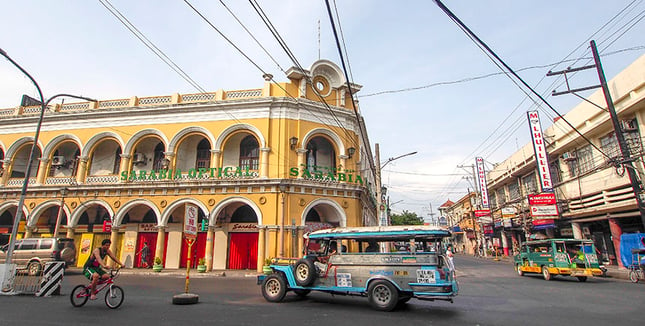 This coastal city on Panay Island has many beautiful things in store. Not only for tourists, but also for people looking to settle down and real estate investors who want profitable properties.
Iloilo City is one of the best places to live in the Philippines for those who want to integrate historical hints and sensibilities into urban living. This is because major architectural themes lean towards Spanish aesthetics, and a lot of districts still have plazas.
Iloilo City has always been a premier center of trade, commerce, finance, health, and tourism in the Western Visayas region. The Iloilo International Airport's also a major gateway to important Asian cities here and abroad.
Also, the city has a wealth of reputable colleges and universities, such as the UP Iloilo City Campus, University of Iloilo, University of San Agustin, Saint Paul University, and Western Institute of Technology.
Major real estate developments come from Ayala Land, which include the Atria Park District. DoubleDragon Properties Corporation (which is owned by Injap Sia, the founder of Mang Inasal, who's also an Ilonggo) also builds residential projects such as FirstHomes.
Bacolod City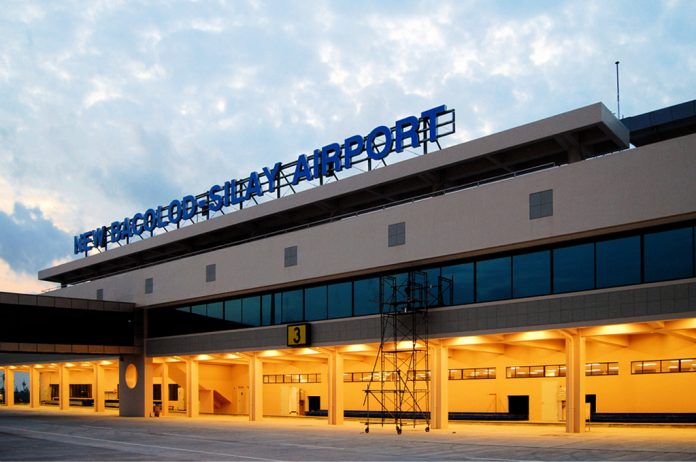 Just like Iloilo, Bacolod's a bustling coastal city. You can access it via land, sea, and air. It has busy seaports, which are a clear indicator of active trade and a rising economy. Its airport is your doorway to other major cities, such as Manila, Cebu, and Davao.
Some visitors of the city may liken Bacolod to Iloilo because its designs and architectures also have Spanish sensibilities. This means that it's a good fit for investors who want to immerse themselves in culture.
Bacolod is part of the Bacolod Metropolitan Area, which also includes the cities of Talisay and Silay. While the city thrives in agriculture, it also has companies that are heavily focused on IT and business process outsourcing.
If you want your kids to enjoy high-quality education, Bacolod has excellent universities and colleges, such as Colegio San Agustin, La Consolacion College, University of Saint La Salle, and Bacolod City College.
The City of Smiles has attracted some of the country's major real estate developers, such as Megaworld, the company behind The Upper East[4], and Ayala Land, which has developed Envisions, a fully integrated community patterned after other Ayala townships in Makati, Laguna, and Cebu.
Best Places to Live in Mindanao
Still looking for the best place to live in the Philippines? Don't worry because you might find what you're looking for in Mindanao.
Cagayan de Oro City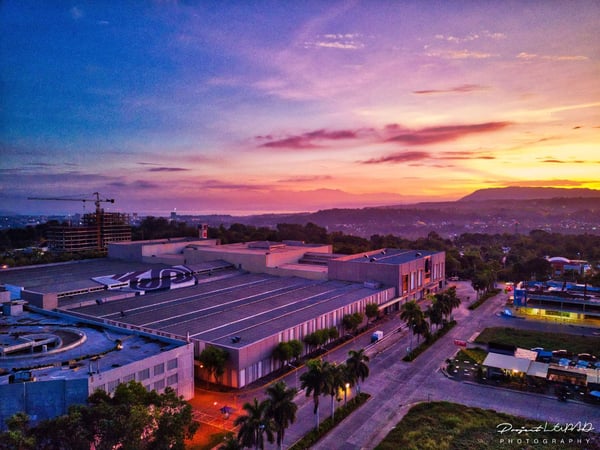 In recent years, Cagayan de Oro has been considered one of the next-wave cities in the country. Real estate think-tanks, such as Lamudi, even said that this North Mindanao city is worth keeping an eye on, as it's on the brink of a real estate "explosion."[5]
CDO is not just for adventurers who want to experience the thrill of whitewater rafting. It also makes a good location for real estate investors, especially now that the city's investing heavily in infrastructure. This includes the expansion of the Laguindingan Airport and the development of the biggest passenger terminal at the city's port.
Other than tourism and agriculture, Cagayan de Oro's BPO industry is also expanding. When it comes to education, Cagayan de Oro is proud of its prestigious institutions, such as Xavier University-Ateneo de Cagayan, Liceo de Cagayan University, Capitol University, and University of Science and Technology of Southern Philippines. Definitely, CDO's one of the best places to live in the Philippines
Davao City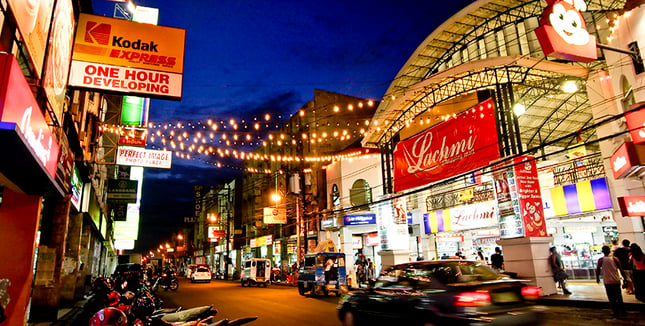 Like the Visayan cities of Iloilo and Bacolod, Davao is also a coastal city. You can reach it via air and sea. Not known to many, though, the city has an extensive bus network that can take you back to Manila and other key cities from Mindanao.
Davao is very much like Metro Manila when it comes to economic performance, as it's home to diverse industries. While agriculture remains the city's largest economic sector, it also plays host to leading companies, such as Coca-Cola Bottlers, Phil., RC Cola Philippines, Pepsi-Cola, Phoenix Petroleum, Holcim Philippines, and SteelAsia.
Tourism is also a big contributor to the success of the city, as demonstrated by hospitality businesses, such as Marco Polo Davao, Apo View Hotel, and Pearl Farm Beach Resort.
When it comes to education, Davao City boasts its top universities, such as the Ateneo de Davao University, University of Mindanao, and University of Southeastern Philippines.
Is Real Estate a Good Investment in the Philippines?
Every real estate investor in the Philippines always asks this question. After all, investing in a condominium or a house and lot package requires you to shell out a great deal of money.
No doubt, real estate is a good investment in the Philippines. The country is expected to have a strong economic growth until 2022, as the government is ramping up its vaccination drive to ward off new coronavirus variants, making an impressive resilience despite the pandemic.[6]
Additionally, the Philippines has a temperate climate and excellent infrastructure, making it an ideal place to live. The Build Build Build program has completed nearly 10,000 kilometers of roads, which is by far linked to several cities and provinces.[7]
Real estate is the best option if you're looking for a place to invest your money. There are numerous real estate options available in the Philippines, so it's essential to do your research before investing. The best places to invest are those with a stable economy and offer plenty of growth opportunities.
Keep in mind that everything must be taken into careful consideration, especially if you're on a tight budget. If you can't afford a property now, you don't have to force it. Otherwise, you'll just end up suffering financially or having a hard time choosing between your priorities.
Where to Invest in Real Estate in the Philippines: 5 Things to Consider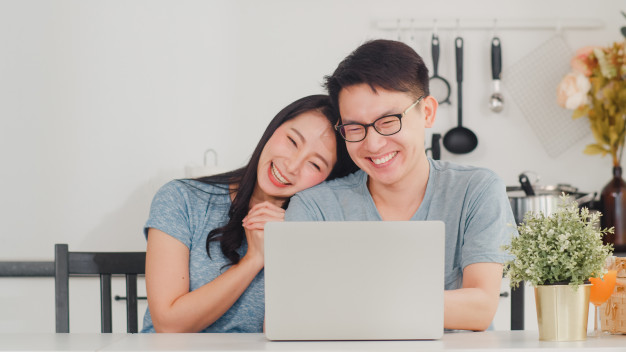 To know the ideal property location for you and maximize your real estate investment, there are five important things to remember:
1. Location
Obviously, this should be at the top of your list, especially now that you know the best place to live in the Philippines. Convenience has a cost, so always expect that properties located in central business districts and key cities are expensive.
When choosing a location, always consider your long-term plans. Do you plan to live away from Manila's hustle and bustle? Are you planning to build your own resort? Do you want your kids to always wake up to fresh morning air, away from pollution? These are the questions you need to ask yourself.
2. Property Cost
The golden rule of investing in real estate is avoiding properties and housing loans that are difficult to pay off. Stick to your budget to avoid financial troubles in the end. Remember that the costs of buying the property don't just end with your mortgage. You'll also have to think about home insurance, maintenance, and renovation.
3. Property Type
Your real estate property should always be in line with your lifestyle and plans in life. In case you and your spouse want to have four kids, getting a 24-square meter condominium may not be the best idea, for instance.
4. School District
Another thing to consider when buying a property is the school district. If you plan to relocate or move to any of the places mentioned above, you want to make sure that your home is just a few minutes away from schools and universities. Choose a place that's home to excellent education with plenty of opportunities for extracurricular activities for your children.
5. Accessibility of Services, Establishments, and Infrastructure
It's also important to consider the accessibility of services before buying a property. The best place to live in the Philippines has excellent infrastructure and plenty of services available, such as hospitals, malls, and restaurants.
Also consider ongoing and future road developments or infrastructure projects in the vicinity, including those that private sectors handle, whether they're developing lands, roads, or business hubs.
Final Thoughts
So there you have it―12 options for the best place to live in the Philippines! If you're looking for a place with lots of hospitality and investment opportunities, find a place in Luzon. But if you're after a more relaxed lifestyle surrounded by natural beauty, then Visayas might be perfect for you. And if you want to experience all that the Philippines has to offer―from beaches to forests and rice paddies – then Mindanao is definitely worth considering.
Of course, real estate is always a gamble. But hopefully, our tips will help make your decision easier. Your journey to buying a property can be tough, and you'll definitely have a lot of questions in mind. But don't get stressed by absorbing everything all at once. You must do things one step at a time.
At this point, you must first determine the best places to live in the Philippines. And from there, decide which location is perfect for you.

Sources: