As you plan to settle down, raise a family, or make your first real estate investment, one of the things you also need to consider is whether to buy or build a house. The good news is 2022 might be the best time to do it, with the real estate scene gradually recovering amid the pandemic.[1]
But how do you know if it's more practical to purchase a home than build it from the ground up? What are the considerations before signing the contract or making the down payment?
In this guide, we'll help you decide if you should buy or build a house by delving into the pros and cons, so you'll know what to consider.
Pros and Cons of Buying a House
Buying a house can be overwhelming, especially if it's your first time. You have to consider the location, your budget, the features of the house, and the documents that come with the property.
But it's also a good investment and a milestone that you should be mighty proud of. If you're considering buying one, first know the pros and cons of buying a house.
Advantages of Buying a House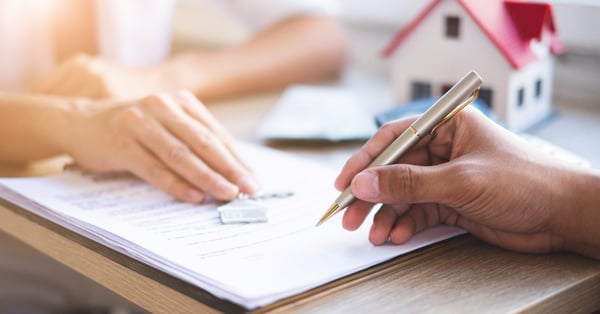 Move in Anytime
Buying an already-built house means that you can move in as soon as your paperwork is done. If you're in a time crunch and you want your house to be ready before the baby comes, for example, then buying one will give you a place to settle in as soon as possible.
Save Time
If you don't have the luxury of time to coordinate with contractors or visit the site for inspection, buying a house is a great option. Because the house is already built, you don't need to spend time on house construction.
Needs Only Minor Renovations
You're lucky if you find a house that ticks all the right boxes. But more often than not, you get a house that's close to your vision and flexible enough to personalize. If you don't like major construction projects but love to redecorate, buying a property is a great option.
Less Stress
When you purchase a house, you no longer have to worry about construction and construction-related expenses. Once you've discussed the property with the owner or your mortgage broker, you already have an idea of the price, transfer fees, and other costs related to the acquisition.
You Know How Much You Need
When you're planning to buy a house, the first thing you do is find out if you can afford a house or not. You can negotiate with the owner or your broker until you arrive at a price that fits your budget.
Related reading: How Much Do I Need to Buy a House in the Philippines?
Disadvantages of Buying a House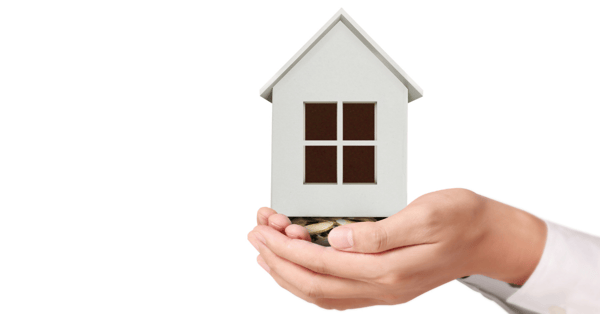 High Upfront Costs
Since you'll be buying the house outright, you'll need to pay the owner the total amount.
You Can't Have It All
Sometimes you'll find a house with all the things you're looking for: nice bathroom, spacious garage, etc. But it's in a prime location, and you don't want to go outside your budget. Other times, you like the area, but you can't find the perfect house.
The Age of the House Matters
If you're looking for a house to live in long-term, you need to consider when it was built. A common disadvantage of purchasing an old house is you're not sure if the materials are still in good condition. You don't want to spend more doing repairs in the long run.
Other People are Looking at It, Too
It takes time to look at houses that are on the market. But you have to remember that while you're looking at different houses, many people are looking at them, too. By the time you're ready to make an offer, someone might already be signing the contract.
Pros and Cons of Building Your Own Home
Building your own home is a dream for everyone. You can construct your house according to your vision and maximize every living space in your lot. But it also comes with disadvantages.
We're laying down the facts to help you decide if building a house in the Philippines is right for you. Here are the pros and cons of building your own home.
Advantages of Building Your Own Home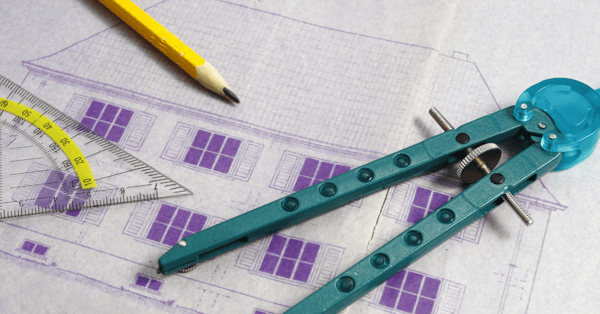 Total Control Over the Property
You have the luxury to choose where you want to build your house, the exact look and feel of the property, and the materials you'll be using to construct it. It's completely up to you how you'll style your house in a way you'll feel proud and happy to go home to it each day.
No Competing Buyers
When the land is already yours, you can decide when you'll build your dream house. You don't have to hurry when making decisions. Take all the time you need to build it.
You Can Manage Costs
Since you have 100% control of your construction, you'll be able to maximize your budget. You can oversee which expenses are unnecessary and which materials can be replaced with more sustainable options. You'll also have a general idea of the overall construction costs.
Lesser Need for Repairs and Maintenance
When you build your house, you're sure that the materials used are of great quality. You also know that the materials are new and uncompromised.
Disadvantages of Building Your Own Home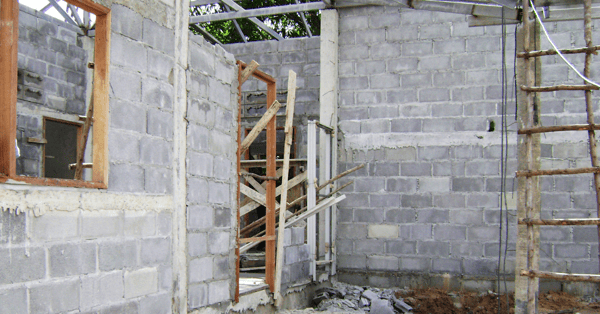 Unexpected Costs
Even when you have a good working budget, it's inevitable to have additional expenses. The price of construction materials often fluctuates, not to mention there can be changes to the construction plan.
Takes Time to Build
Building a house from scratch may take anywhere between six months to a year, depending on a number of factors, such as your budget or the availability of construction materials.
More Stress
It can be stressful to monitor the progress of the house construction. Sometimes, you have to take time off from work to iron out the kinks and check with the contractors if the plan is being followed.
Which is Cheaper: Buying or Building a House?
The cost of buying or building a house depends on a number of factors, such as the location of the property, the upfront costs, materials used, and processing fees. If you consider the upfront costs, you can say that buying a house is more expensive.
But if you add up the accumulated costs of building a house―from manpower to materials to lot purchase―you might spend almost the same amount, or even more.
Should You Buy or Build a House? What to Consider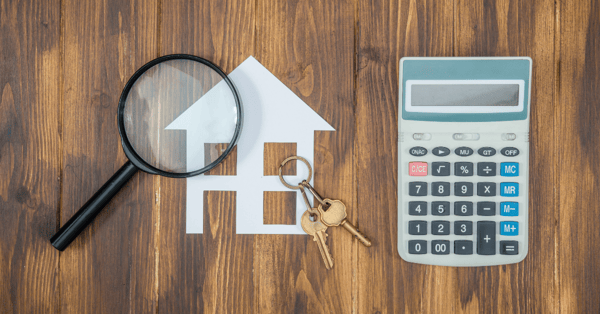 Now that you know the pros and cons of buying and building a house, here are some questions you need to ask before making that big decision.
Why are you considering buying or building a house in the first place?
What's your budget, or the maximum amount you'll be comfortable spending?
When it comes to style, do you prefer country French-style homes or do you want to be more minimalist? Also, what type of house do you think is best for your family?
What are your non-negotiable features in a house? Do you need a huge garage or a sizable garden?
Where's your ideal location? Do you want to live in an upscale community in the city or outside the city?
Are you ready to buy a house or will you consider buying a condo?
Read more:
Final Thoughts
Whether you want to buy or build a house, you need to do your research. Find out if buying a house or building it from the ground up is more suited for your needs. Know if you're financially ready to pay for everything related to owning or building a house. More importantly, decide on what kind of home you envision for yourself and your family.
Building a house vs buying in 2021 may also be different in 2022, given the easing market conditions. Whether you're doing it now or next year, be sure to weigh your options and talk to experts so that you're well-guided.

Source: [1] Real Estate Prospects Look Bright in 2022 (Manila Times, November 2021)