Building your dream home is definitely exciting. You get pumped up as you scour different interior design magazines or watch celebrity house tours on YouTube.
This endeavor, however, will always be a tall order. It doesn't stop at pinning inspirations on your mood board or window shopping at IKEA. What comes after is just as important as the planning stage. And that can be a messy affair, especially if you're doing everything on your own.
With all these considerations, you'll realize that you need someone who will help you build everything from the ground up. In this case, that would be a house contractor.
We've come up with an easy-to-understand guide that will help you learn and appreciate the importance of working with a house contractor in the Philippines. Moreover, we've listed down the top house contractors in the country that you may want to include in your list.
What is a House Contractor?
In simple words, a house contractor is the company or organization that will build your home. It will be responsible for managing the costs of the entire structure and making sure that you stay within the set budget. The house contractor will also make sure that all your design plans are feasible and safe.
Contracting companies are usually composed of different engineers, carpenters, construction workers, electricians, plumbers, and foremen. In some cases, you may find a company that also has an architect or interior designer in the mix.
What are the Pros of Working With a House Contractor in the Philippines?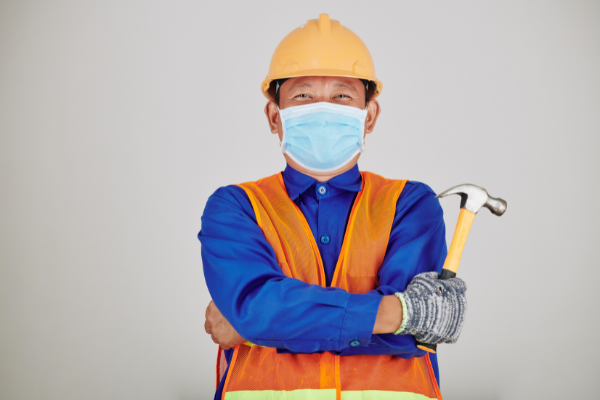 In general, working with a house contractor in the Philippines will require a handsome payment. Nevertheless, you can't deny the benefits of its services. Here are some of the reasons you need to work with a reputable home builder:
1. It Will Save You Time
Hiring a contractor will certainly save you a lot of time since there will be a large team that will work on your dream home. Moreover, the contractor will have easy access to materials and is trained to deal with delays and unexpected issues during construction.
Working with a contractor is an ideal decision for families who want every assurance that they'll be able to move in on time. However, keep in mind that the completion time will greatly depend on the scope and size of the project.
2. It Will Ultimately Help You Save Money
If you shortchange yourself and choose to go for cheap and unsure labor, there's a chance that the final output will be substandard. For instance, the foundations may be weak or may not be able to properly carry live loads, such as people. As a result, you'll find yourself overseeing a redo.
If you avail of high-quality construction services from the get-go, there won't be a repeat job. And in turn, you'll be able to save money.
3. You Don't Have to Do the Heavy Lifting
Renovating the home on your own also means doing all the heavy work―even if you have the help of your relatives, friends, or contractual carpenters and builders. But if you work with a local house contractor, all you need to do is sit back and ask about the status of the project from time to time. You also get to avoid costly mistakes that you may potentially make when you do everything yourself.
4. Output Quality Can Potentially Increase Your Home's Value
The work of an experienced house contractor almost always surpasses the quality of DIY construction. Plus, the structure is much safer since engineers are involved in the process. They make sure that the output is just what you envisioned. With the beauty and safety of your home, it's safe to say that it will fetch a higher price tag should you decide to sell it in the future.
Read more: What is the Best House Type for My Family?
What are the Cons of Working With a House Contractor in the Philippines?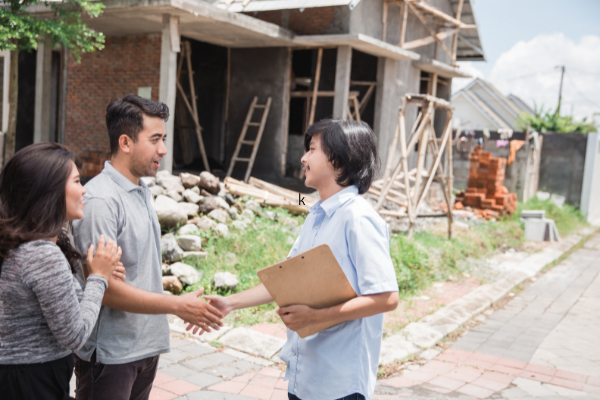 Working with a home builder in the Philippines is not without some drawbacks. Most of the time, though, some of these pain points can be easily addressed, especially if you have the budget.
1. Services Can Be Expensive
If you want high-quality work, prepare some money. The company will be carrying everything out, from planning to post-construction. Moreover, all the materials acquired and services rendered come with a price.
For instance, the construction of a 120-square meter bungalow may cost around PHP 3 to PHP 4 million. Take note, though, that the overall price will still depend on the house design and the location of the property.
2. There May be Hidden or Unexpected Fees
Unexpected things may happen during the construction of your house. For instance, the prices of materials may suddenly go up. The inaccuracy in the inventory of the materials may result in redundant purchases or ad hoc orders. Or the contractor may suddenly find the need to work with a subcontractor. Such situations simply mean additional fees on your end.
To avoid these dilemmas, always keep tabs on the expenses of the contractor. More importantly, pick a company that's known for its transparency.
3. You'll Be Bugged By a Lot of Questions
This should be a good thing since it only shows that the contractor is transparent and always wants to get your buy-in before they proceed with a specific process. But oftentimes, it can be taxing, especially if the contractor still asks you about the most trivial of things.
To avoid this problem, make sure that the plan that you've drawn up with your home builder is complete to the last detail. Nevertheless, be prepared for some adjustments since there are a lot of unexpected things that can happen at the site, a lot of which will beg your on-the-fly decision.
4. You May Be Forced to Act As a Coordinator
Face the truth that contractors cannot do everything. There will be occasions when you'll have to find subcontractors and new vendors[1] that will complement the services of your home builders. Nonetheless, these specialists are easy to find, especially now that there are a lot of business listings that you can check out online.
Who are the Top House Contractors in the Philippines?
There are a lot of reputable house contractors in the Philippines, and the majority of them have been in the business for so long. But here are a few ones that stand out:
1. Borines Builders Corporation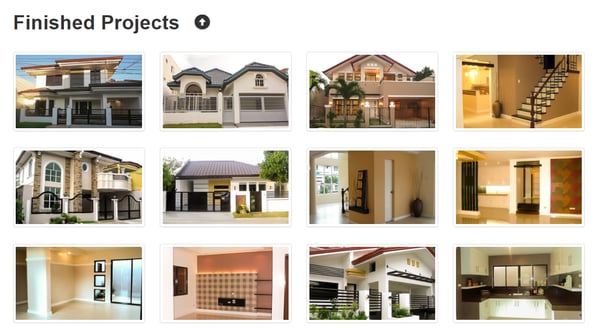 Borines Builders Corporation or BBC is a company composed of what it calls "collaborative and synergistic architects, contractors, and engineers." The company offers computer-aided design (CAD), residential design and construction, and home knock-down and rebuild. With all these services, you may possibly not have to look for subcontractors.
Website: www.buildersphilippines.com
Contact Number: 09064987832 / 09082647131 / 5000-989
2. Elizalde Architects and Builders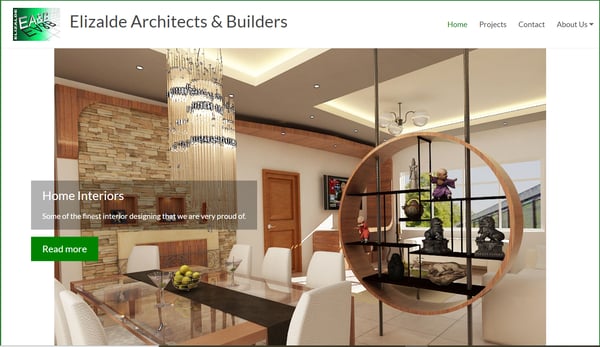 Design-driven plans need design-driven builders. In this case, Elizalde Architects and Builders makes a good choice. Apart from architecture and interior design, the company also offers construction services and project management.
What makes this house contractor unique is that it also offers overseas design consultancy services. So, if you're abroad and you want to start planning your dream home in the Philippines, you can count on this firm.
Website: www.elizaldearchitectsbuilders.com
Contact Number: 09267243296 / (632) 551-39-01
3. CM Builders, Inc.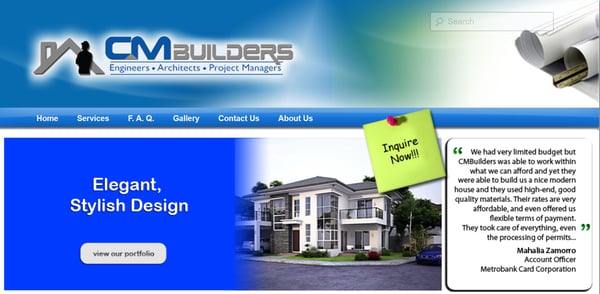 For more than a decade, CM Builders, Inc. has been bannering high-quality and budget-friendly house construction. Its one-stop-shop house construction services include cost estimates, planning, design, securing of building permits, documentation, and construction. The company also provides assistance for the preparation of housing loan documents required by Pag-IBIG or banks. CM Builders' services also come with a 15-year warranty for structural defects.[2]
Website: www.cmbuilders.com.ph
Contact Number: (02) 908-2588 / 09178504709
Read more: BPI Housing Loan Application Guide for New Borrowers

4. Homescapes PH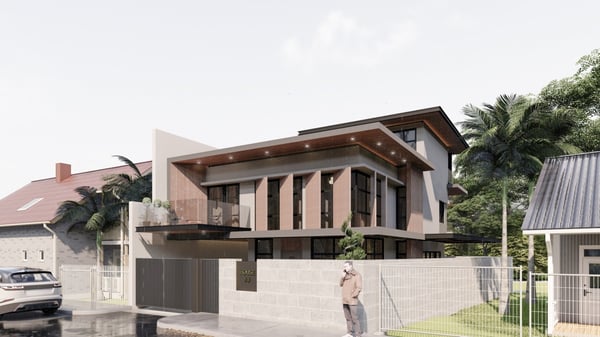 If you're looking for someone who can build you a contemporary home, Homescapes PH is your way to go.[3] You have assurance that your plan and vision are in good hands since this company builds homes for upscale Ayala townships and communities, such as Alviera, Nuvali, and Vermosa.
Facebook Page: www.facebook.com/homescapesph
Contact Number: 09985661603
5. TOH Builders
Another reputable contractor in this list, TOH Builders has been in the business for more than 20 years. The company sums up their services in three words: build, design, renovate.
On top of its design and construction services, TOH Builders offers free consultation with its in-house architect. And if you own a condominium, the company will help you maximize your space through its condo fit-outs. TOH Builders also claims that it can work within your budget.
Website: www.tohbuilders.com
Contact Number: 09231879090
6. Flores Builders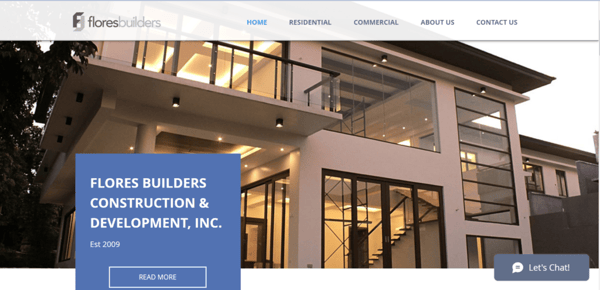 Established in 2009, Flores Builders has been building elegant and modern homes. It has a team of architects, engineers, and interior designers that can create high-end output. In case you're living in a condo or tight space, Flores Builders provides smart design solutions through modular cabinets.
Website: www.floresbuilders.ph
Contact Number: 09171199039 / (632) 8356-7744
7. Gruppo STRUKTURA, Inc.
If you have brave design ideas that are bordering on awe-inspiring art pieces, you need a firm that's equally bold and visionary. Gruppo STRUKTURA may be the home builder that you're looking for. While its core service is structural engineering, its design outputs are nothing short of stunning. Some of its projects include estates in upscale villages, such as Ayala Alabang.
Facebook Page: www.facebook.com/gruppo.struktura
Contact Number: (02) 832-3891
How to Choose the Right House Contractor in the Philippines
You definitely want to get your money's worth, so you must find a home builder who understands not just your needs but also your vision. Here are some tips that will help you land the right house contractor in the Philippines:
1. Check the Builder's Portfolio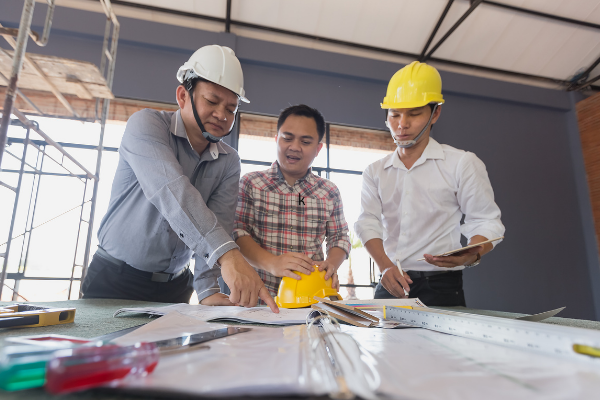 First, look for the company's proof of quality work. This should be easy, since many home builders have websites and digital brochures. Checking the company's portfolio will show you the range of its capabilities and help you gauge if it can execute the design that you have in mind.
2. Ask for a Quote
Shortlist at least three home builders whose aesthetics are aligned with yours. Talk to each of them and detail your plans. They will then give their estimates and quotes. Once these figures are in your hands, you can easily see who among them actually fits your budget.
When you're asking for quotes, don't fall easily for a company that offers its services at a ridiculously low price. It could be three things. First, there may be hidden charges. Second, the company is desperate for work. Or third, the builder may be planning to use cheap materials.
3. Ask for Recommendations
Maybe a family relative or a friend has just recently finished the construction of their dream house. If that's the case, it would be wise to ask them for a recommendation, especially if you're looking for affordable home builders in the Philippines.
While you're at it, ask about their experience with their house contractor, so you'll know what to expect if you decide to work with them.
4. Read Client Reviews and Testimonials
Reviews and testimonials on house contractors should be easy to find online. But if you're taking everything you see online with a grain of salt, you must look for a former client and inquire about their experience with your prospective contractor.
More than the pros of working with the contractor, ask about how the said home builder is able to deal with sudden change of plans and unexpected dilemmas.
Read more: Here's How You Can Buy a Home in Your 30s
Final Thoughts
It literally takes a village to build your dream home. If you want the entire process to be efficient while saving money in the long run, working with a home builder in the Philippines is surely a wise decision.
To find the right contractor and land a deal that works for you, do your research and get in touch with people who just completed their dream home.

Sources: