For many of us, buying a home is a milestone. Primarily, this is because a real estate property is a major purchase you would probably need to work for. Secondly, just fulfilling all the requirements and going through the loan process are already accomplishments.
If you're planning to buy a home (whether it's your first time or not), looking for a financing company is a top priority. You will need to look for one that is not just reliable but also flexible. In this regard, the Bank of the Philippine Islands (BPI) definitely fits the bill, as they offer the BPI Housing Loan, one of the most competitive loans in the market.
Let this guide give you a walkthrough on the important things about this home loan.
BPI Housing Loan: An Overview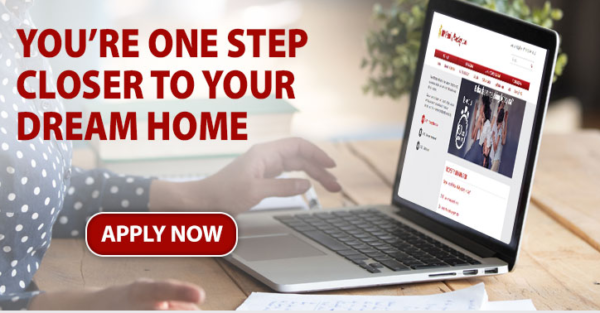 The bank describes the BPI Housing Loan (or BPI Family Housing Loan) as an ideal loan option for earners who have conservative buying patterns. This is mainly because their package can be customized based on the needs and spending power of the client.
The BPI Housing Loan can be used in two ways. When you use it as a Housing Loan, you can buy a vacant lot, a townhouse, or a residential condominium. But if you use it as a Property Equity Loan, the proceeds can be used for any purpose other than purchasing a real estate property. You can use it to fund your business or refinance an existing loan. In this arrangement, though, your property will be the collateral.
Am I eligible for a BPI Housing Loan?
Yes, as long as you are of legal age or will not be more than 65 years old upon the maturity of the loan. You can apply for the BPI Family Housing loan given that you're a:
Filipino citizen
Foreigner with issued immigrant / resident visa, subject to specific documentary requirements (though you must note that you can only purchase a residential condominium using this loan)
Foreign national married to a Filipino citizen, subject to specific documentary requirements
Read more: Should I Borrow Money from Private Lenders?
How much is the BPI Housing Loan amount?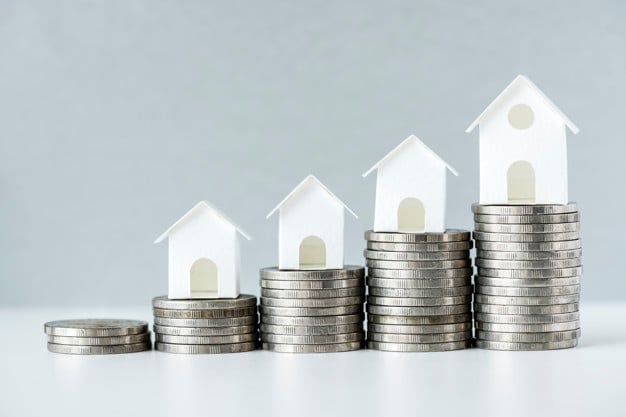 With BPI Housing Loan, the minimum borrowing amount is PHP 400,000. You may also borrow a maximum of 70% of appraised value of house and lot.
For vacant lots or residential condominiums, you can borrow a maximum of 60% of the property's appraised value.
In some cases, you may borrow up to 80% of appraised value of house and lot whose value does not exceed PHP 5M. For this case, the applicant must be employed and should use the property for occupancy.
To qualify for the loan, the minimum total household income should be PHP 40,000.
What are the loan terms?
The loan terms for the BPI Housing Loan are divided into two categories:
25 years for house and lot
Maximum of 10 years for vacant lots, residential condominium, business loan, refinancing, or multi-purpose loan.

BPI Housing Loan Interest Rates
Because the BPI Housing Loan can be either used as a Housing Loan or a Property Equity Loan, the bank has two interest rate categories:
| Fixing Period (Years) | Housing Loan Interest Rates | Property Equity Loan Interest Rates |
| --- | --- | --- |
| 1 | 6.25% | 7.25% |
| 2 | 6.25% | 7.25% |
| 3 | 6.75% | 7.75% |
| 4 | 7.25% | 8.25% |
| 5 | 7.25% | 8.25% |
| 10 | 9.50% | N/A |
| 15 | 10.50% | N/A |
| 20 | 12.00% | N/A |
According to the bank, the rates above are for new BPI Housing Loan applications. However, repriced interest rates will be applicable to existing borrowers.
BPI Housing Loan Fees and Other Charges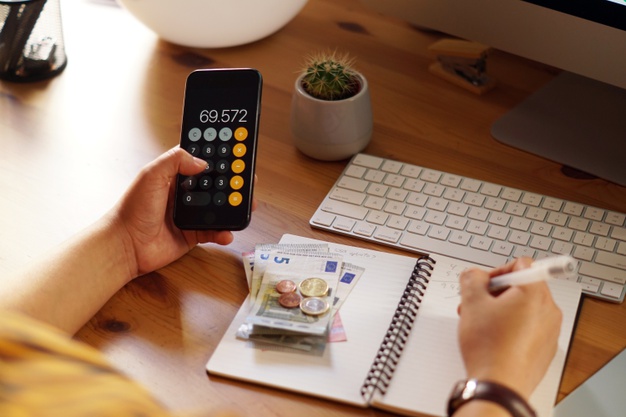 Among the major fees that you will need to cover is the Mortgage Redemption Insurance or MRI. If this is a new concept for you, it is a form of life insurance that will cover a part or the entirety of the mortgage balance in case the borrower passes away or becomes disabled. Note that it is already standard among banks to offer this to clients applying for a housing loan. BPI also refers to MRI as Group Financial Security Plan or GFSP.
The coverage of your MRI must be equal to the value of your loan. The fee, on the other hand, will largely depend on your loan amount, age, term, and other factors. Don't stress yourself too much about this part, as a BPI account officer will discuss this with you when you apply with them.
In case you're getting a secured loan, the property that you will use as a collateral will need to be appraised by professionals. For this service, BPI charges PHP 5,000.
Of course, you should also take into account other miscellaneous fees, such as documentary fees and penalties. For the latter, it may cost 3% of the monthly amortization or of short payment, whichever is applicable. You can always ask the BPI loan officer in charge with your application about the other expenses you need to cover.
Read more: Online Loans in the Philippines: What Filipinos Need to Know
BPI Housing Loan Requirements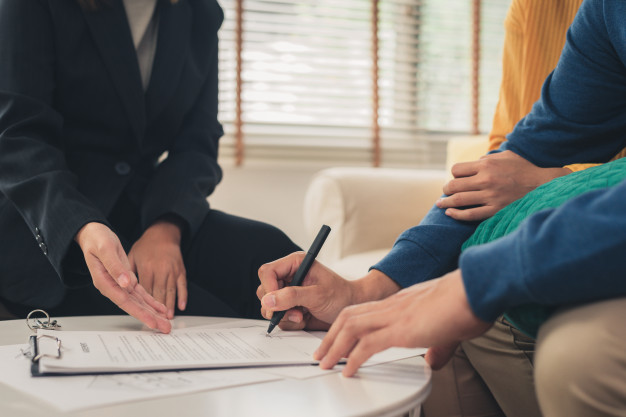 For a speedy loan process, make sure that you submit the needed requirements. You may get a reply from BPI within five (5) working days as long as you have submitted the complete loan documents.
Here's a list of BPI housing loan requirements and documents that you need to fill out and collate.
BPI Home Loan Basic Requirements:
Duly accomplished Application Form. You may also visit www.bpiexpressonline.com to fill out an online application form.[1]
Two (2) valid government-issued ID with photo and signature (Passport, Voter's ID, Driver's License, etc.)
In case you're married, you and your spouse will need to sign the application form.
If you're borrowing with a co-borrower or co-mortgagor, you will be filling out separate application forms.
Certificate of Employment (COE), which shows your salary, position, and length of service
Latest Income Tax Return or ITR for the last two years.
BPI Housing Loan Additional Requirements for OFWs
Contract / Certificate of Employment (COE) signed and authenticated by the Philippine Consulate
For seamen, Crew Contract and Exit Pass validated by the Philippine Overseas Employment Administration (POEA)
Documents proving monthly remittances
Notarized or authenticated Special Power of Attorney. For this one, use the BPI-prescribed format.
BPI Housing Loan Additional Requirements for Self-Employed Applicants
Articles of Incorporation and By-Laws with SEC Registration Certificate
Audited financial statements for the last two years
DTI registration
Income Tax Return with Statement of Assets and Liabilities (SAL) for the last two years.
List of trade references (simply put, these are your major suppliers). Provide at least three names complete with telephone numbers.
Bank statements for the last six months.
If you're a practicing doctor, provide the address of the clinic and schedules.
If you're earning through commission, provide vouchers or bank statements for the last six months. The statements should reflect your commission income.
If you're earning money through property rentals, provide a rental or lease contract. This should include the names of your tenants, rental amounts, and the addresses of the properties you are renting out. You will also need to submit a photocopy of your property title (Transfer Certificate Title or TCT / Condominium Certificate Title or CCT).
Property Equity Loan Requirements
If you're planning to apply for a property equity loan where a collateral is needed, you will need to submit the following:
A copy of your duplicate copy of TCT or CCT
Lot plan with location/vicinity map certified by a licensed Geodetic Engineer
A photocopy of tax declaration / tax receipts / tax clearance
An endorsement letter / a computation sheet / a Contract to Sell from developer stating the contract price of the property (for accredited developer or project)
If a foreigner is married to a Filipino citizen, the purchase of a vacant lot or house and lot will be considered. Keep in mind that the property bought will be under the names of the foreigner and his/her Filipino spouse. The two must be also living or working here in the country for the last two years.
BPI Housing Loan Additional Requirements for Self-Employed Applicants
Affidavit of Support
Waiver of Rights over the collateral property
Accomplished in 2 copies
Must have two (two) witnesses
Must be notarized
Certificate of No Marriage or CENOMAR; this must be certified with the National Statistics Office (NSO) and must come with the official receipt (this has been required since some Filipinos are living with their foreign partners but are not legally married).
Income documents, such as Certificate of Employment and Compensation and Income Tax Return
Copy of Alien Certificate Registration (ACR)
Read more: Home Improvement Loans: Finding the Best Fit for You
Is this really the right loan for me?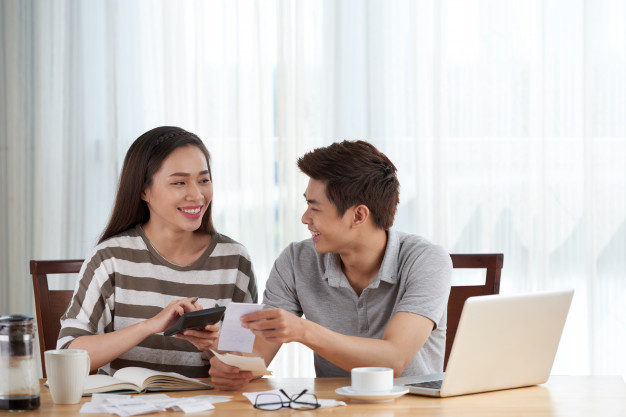 Always remember that a home loan is a commitment that will require not just your money, but also your time and effort. You cannot afford to falter, as penalties may accumulate, and you may even find it hard to recover.
To help you gauge your capacity for this loan, we recommend that you use BPI's loan calculator[2]. But note that the amount that you will get is just an estimate, as you need to factor in other expenses, such as miscellaneous fees and insurance contributions.
Planning to transfer your existing loan from PAG-IBIG to this BPI? It's possible, but you just have to make sure that PAG-IBIG will honor BPI's guaranty.
Compare Loans for Free at Moneymax!
Personal Loan Provider
Features
Citibank Personal Loan



Fast approval time in as fast as 24 hours
Loan amount of up to ₱2 million
Flexible payment terms of up to five years

EasyRFC Multi-Purpose Loan



Fast approval time in as fast as 24 hours
High loan amount of up to ₱3 million
Payment term of up to 12 months

SB Finance Personal Loan



Get approved within five banking days
High loan amount of up to ₱2 million
Flexible payment terms of up to 36 months

TALA Personal Loan





Fast approval time in as fast as 24 hours
Quick cash loan up to ₱15,000
24/7 application using an Android phone
Other loans to consider:
How to get my BPI Housing Loan application approved?
Getting your application approved is the main goal, so make sure that you know what the loan officers are looking for (other than the application forms, of course!). First, you need to have a steady and stable source of income. Banks and lending institutions consider applicants with no stable jobs as red flags. A few years' employment at a company should help you improve your chances. But keep in mind that some banks may require a specific minimum amount of income.
Many experienced home buyers and even some loan officers advise that you save up a large sum of money that you can use as a down payment. The objective here is to lower the amount of money that you will borrow – the lower the money you borrow, the higher the chances your application will be approved. Furthermore, a large down payment may be actually perceived as a reflection of your good financial management skills. Showing this quality to your lender will help you gain their trust.
You will also need to show your lender that you are a trustworthy and a financially responsible person; you can prove this by showing your credit history, which details how you deal with your debts and bills. To improve your score, you must pay your debts and bills on time and never miss a deadline.
Final Thoughts
Buying a home can be challenging, but know that there are always financial institutions that can help you out – in this case, it might be BPI.
Before you pick a lending institution, it's your obligation to do your due diligence. You are not supposed to just pick affordable rates. You also need to weigh a loan package's pros and cons and consider things from a different perspective (i.e. by asking experienced home buyers).
Always make an informed decision by reading valuable financial literacy resources, such as Moneymax. Stay tuned for more tips and practical advice.

Sources: