Inflation in the Philippines continues to reach new heights, sparing no industry—including the housing market. According to the Bangko Sentral ng Pilipinas' Residential Real Estate Price Index, property prices rose by 6.5% in December 2022.[1]
At the moment, you're probably finding it difficult to find prime properties that won't burn a hole in your savings. On the other hand, you don't want to invest your hard-earned money in a cheaper place that you're not truly sold on.
Whether you'll buy property for your growing family or to pass it down to your children, consider getting a Security Bank Home Loan. Read on to learn about the Security Bank Home Loan application process, fees and charges, and more.
What is the Security Bank Home Loan?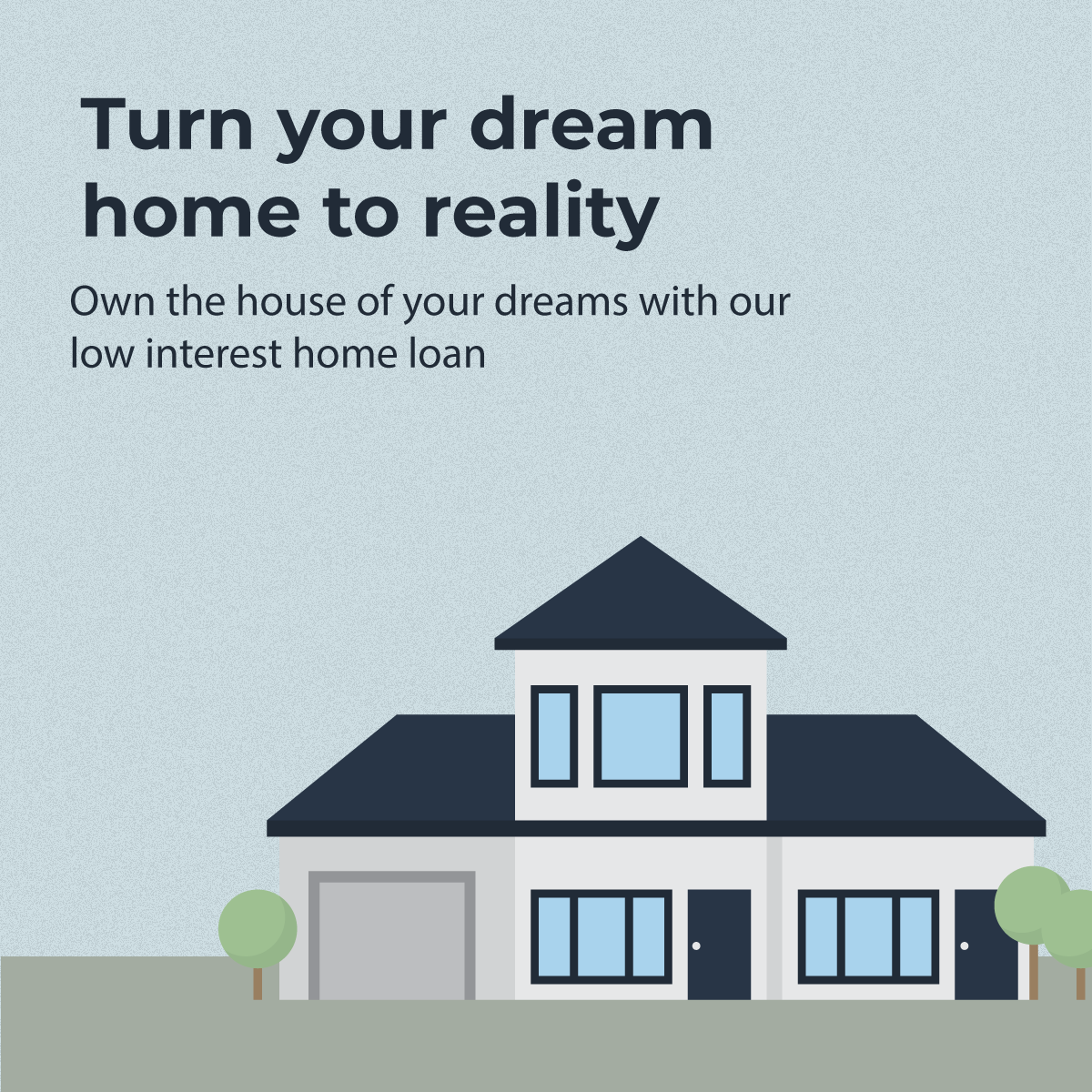 Before choosing a financial product, do your due diligence. If you're considering the Security Bank Home Loan,[2] for instance, you can rest assured that it's one of the best housing loan options out there. In 2019, it bagged the Product of the Year Award at the Asian Banking and Finance's Wholesale and Retail Banking Awards.[3]
With this award-winning loan from Security Bank, you can finally buy your very own dream home. Borrow up to 80% of the property's appraised value, whether it's a new house and lot, townhouse, duplex, condominium unit, or vacant lot.
You can also use the Security Bank Home Loan to build a house using your own design, renovate your home to increase its market value, or refinance an existing home loan with another bank.
Why Should I Get a Security Bank Home Loan?
Wondering if you should proceed with your Security Bank Home Loan application? Take a look at its other features below:
✔️ Easy Application
Interested in how the Security Bank Home Loan application process goes? Good news—you won't have to endure long lines at the bank to apply! You also won't have to deal with a long list of documents to submit. Just head to the Security Bank website[4] and finish your application from there.
✔️ Flexible Loan Terms
Give your daily budget a little more breathing room, thanks to Security Bank Home Loan's friendly repayment terms of up to 25 years. Pay for a maximum of 25 years for a house and lot, a maximum of 20 years for a townhouse or duplex, and a maximum of 15 years for a residential vacant lot or condominium unit.
✔️ Low Interest Rates
The Security Bank Home Loan offers one of the lowest interest rates in the market, so you won't have to worry about exorbitant interest rates eating up your budget. Interest rates start at 7% fixed for one year, 7.25% for three years, and 7.75% for five years.
✔️ High Loan Amount
With a loan amount that ranges from ₱1 million to ₱10 million, you can finally purchase that property you've been dreaming of, whether it's a house and lot or a condo unit.
✔️ Option to Include Upfront Fees in the Loan Amount
With Security Bank's Home Loan All-in Financing option, you can also include bank fees as part of your loanable amount instead of paying them immediately. You can then pay these fees with your monthly loan payments throughout the term.
Security Bank Home Loan Requirements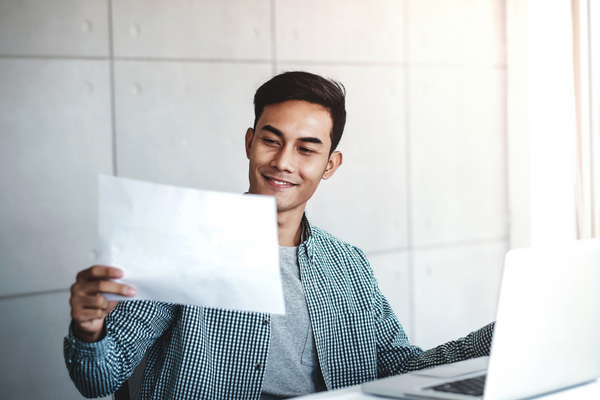 Before you begin with the Security Bank Home Loan application process, check if you meet the following eligibility requirements first:
At least 21 years old (but not over 65 years old upon loan maturity)

With a minimum monthly income of ₱50,000 (combined amount for joint borrowers)

Employed for at least two years

If self-employed, must be operating a legitimate and profitable business for the last three years
Next, here are the Security Bank Home Loan document requirements you need to submit if you're an employee in the Philippines:
Duly accomplished Security Bank Home Loan Online Application Form

[5]

Clear copy of one valid government-issued ID of the borrower, spouse, co-borrower, or loan signatories

Any of the following proof of income:

Latest Certificate of Employment and Compensation

Latest Income Tax Return

Latest bank statements

Mortgage Redemption Insurance (MRI) Application Form

Relevant collateral documents

Special Power of Attorney (SPA)

Accomplished Authorization Letter for Property Collateral Verification and Tax Mapping
Check the Security Bank website for the full list of document requirements, including those for self-employed, OFWs, and corporate borrowers.[6]
Security Bank Home Loan Application Process
Decided to go ahead with your Security Bank housing loan application? You'll be glad to know that the Security Bank housing loan process is pretty straightforward.
Just take note of the steps below:
Complete the documentary requirements.

Apply online, at your nearest Security Bank branch, or through an accredited developer.

Wait for a text notification on your application status.

Sign loan documents and open a Security Bank account if you don't have one yet.

Pay the bank fees and submit any additional documents for loan release.

Move in to your dream home!
Security Bank Housing Loan Fees and Charges
Below is a condensed list of Security Bank housing loan charges you might have to pay. For the full list, check out Security Bank's website.[7]
Amortization Schedule - ₱100

Certificate of Mortgage/Encumbrance - ₱300

Certificate of No objection - ₱300

Certification of Full Payment - ₱300

Certification of Outstanding balance - ₱300

Certification of Outstanding balance and Total Interest Paid - ₱300

Certified True Copy (CTC) of a loan document - ₱100

Copy of TCT/CCT - ₱100

History of Payment - ₱100

Statement of Account - ₱100
Related reading:
Final Thoughts
Once you begin your Security Bank Home Loan application, you're taking a step toward finally turning your dream home into a reality. Before you proceed with your application, however, do the math and check if your budget can take the monthly amortizations. You don't want to skimp on everyday necessities just to keep up with your monthly loan repayments.
Your dream home might just have to wait a little longer, but you'll get there eventually!

DISCLAIMER: This article was created in partnership with Security Bank Corporation. While we are financially compensated for this collaboration, we ensure to maintain our editorial integrity to provide you with the best recommendations that can help you make smarter financial decisions.
Sources: