Many Filipinos dream about having their own home. However, buying a house or a property in the Philippines can be quite expensive.
But according to the Bangko Sentral ng Pilipinas, the number of real estate loans granted for all types of new housing units in the country jumped by 51.1% in the third quarter of 2021. The purchase of new housing units accounted for 84.7% of the real estate loans.[1]
This just goes to show that despite the rising prices of properties, you can still get your dream house with the help of a housing loan in the Philippines.
What is a Housing Loan?
A housing loan is a financing facility that provides funds for the following:
Acquisition of a fully developed lot
Purchase of a residential house and lot, townhouse, or condominium unit
Construction or completion of a residential unit on a lot you already own
Home improvement or renovation of existing residential property
Refinancing of an existing housing loan
Moreover, a housing loan in the Philippines usually offers a high loan amount and competitive interest rates for long repayment periods.
What to Consider Before Getting a Housing Loan
Before you apply for a housing loan, it's important to know what makes up your housing loan. These are the four main things you should consider when making the decision to get one.
Monthly payment. Depending on the loan amount the bank will approve you for, your monthly payment should be fit for your budget. To achieve this, you must have sufficient income that's at least three times more than your monthly payment.
Down payment. This is the amount you pay upfront when purchasing a home. Your down payment affects the home price you can afford.
Loan tenure. The total interest paid is directly proportional to the loan tenure. The higher the tenure, the higher the total interest paid, and vice-versa.
Type of interest rate. You can choose between fixed-rate and variable-rate terms. The former is a good option for those who prefer consistent monthly payments. The latter has interest rates that vary as market interest rates change.
Read more: Condo vs House: Which is a Better Buy?
What are the Other Purposes of a Housing Loan?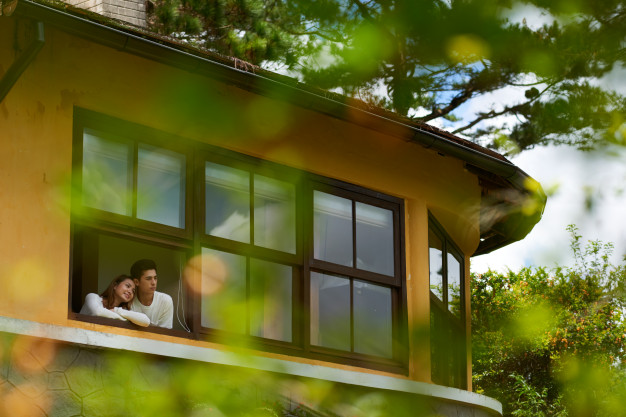 Filipinos usually apply for a housing loan to finance a home purchase. However, there are a wide variety of other uses for a home loan.
1. Home Purchase
Banks, real estate developers, and government agencies in the Philippines provide this basic type of loan to people looking to buy a house and lot, lot only, or a condo.
2. Home Construction
You can get a home construction loan if you already own a lot and want to build a house on it. This loan type is used to fund construction expenses such as building materials, permits, and labor.
3. Home Improvement
If you're a homeowner needing money for renovation, remodeling, or repair, you can get this type of loan. This loan can also fund expenses for extending a part of your house or building additional rooms.
4. Loan Refinancing
You can apply for a home loan refinancing when your current mortgage no longer suits your needs. Basically, you're changing to a new mortgage with better terms. This can allow you to switch from a variable-rate to a fixed-rate and vice versa, which can help you save money.
5. Home Equity
You can borrow money against your property's value with a home equity loan. The funds can be used for other major expenses such as tuition, travel, business, investment, and more.

What are the Types of Housing Loans in the Philippines?
In the Philippines, there are two types of housing loans—conventional and flexible. You can choose from these two, depending on the terms you prefer.
Conventional Loan
With a conventional housing loan, you're expected to make fixed payments over a particular period of time. This is ideal if you're looking for a predictable payment scheme and want to plan your finances ahead.
Flexible Loan
Banks usually offer this type of home loan. You can control the interest rate of your flexible home loan, depending on how much you'll deposit. You can also start principal repayment anytime.
Housing Loan Options Based on Financing Scheme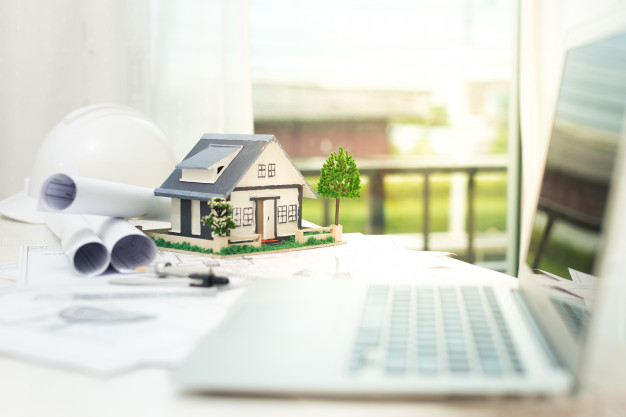 You can choose from any of these three types of housing loans based on financing schemes.
1. Bank Financing
Most banks in the country offer bank financing housing loan. However, the application can be rigorous and bank financing requirements can be a lot, with the amount of money you can borrow and loan terms varying from bank to bank.
2. Pag-IBIG Housing Loan
If you're a Pag-IBIG member, you can get a Pag-IBIG housing loan. This is open for salaried, self-employed, and OFWs up to the age of 65 years old. It also lets you borrow up to ₱6 million for a residential lot, house, or condominium.
3. In-House Financing
You can get a housing loan directly from real estate developers. Usually, you're only required to make a 10% to 30% down payment and submit your proof of income. However, this loan option has a shorter tenure of only up to five years.
Read more: In-House Financing vs Bank Financing vs Pag-IBIG Financing: Which is the Best for Buying a Home?
Who Can Apply for a Housing Loan in the Philippines?
Here are the general eligibility criteria you must follow to qualify for a housing loan application:
Between 21 to 65 years old upon loan maturity
Philippine resident
If an OFW, special power of attorney must be provided as well as contract or certificate of employment (COE) approved by the Philippine Overseas Employment Administration (POEA)
If you're a foreigner, you must meet VISA requirements and submit your Alien Certificate of Registration.
How Does a Joint Housing Loan Work?
If you're married, you and your spouse can apply for a housing loan together. Your lender will evaluate both of you, according to your combined gross family income. This may allow you to borrow more.
But if you're single, you can still apply for a joint housing loan with a co-borrower. Your co-borrower will be equally responsible for repaying the loan. Note that you and your co-borrower will have to undergo the standard loan application and evaluation process.
How Will My Eligibility Be Evaluated?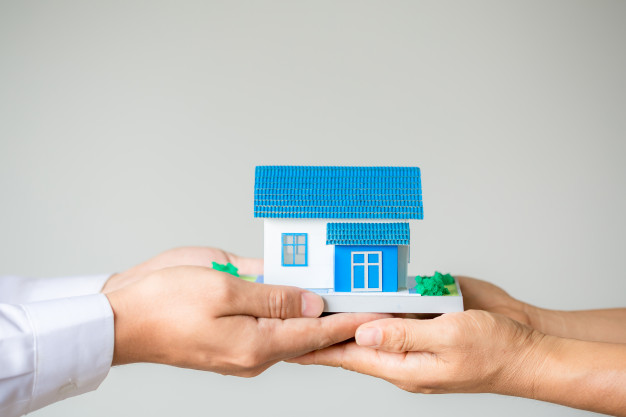 When you apply for a housing loan in the Philippines, your lender will evaluate your application and ability to pay off the amount you wish to borrow based on the following factors.
1. Income
How much you earn plays a huge part in getting a home loan. Banks are more inclined to look into your credit standing and income stability before granting your loan request. Pag-IBIG, on the other hand, considers your contribution and net disposable income.
2. Age
Your lender will base the maximum length of term for your housing loan on your age. For example, if you're already 45 years old, you may not be allowed to get a 30-year Pag-IBIG loan because it is required that you complete paying off your mortgage before turning 65 years old. However, an exception can be made if you can find a company to insure you beyond the age of 65.
3. Spouse's Income
If you're applying for a home loan with your spouse, their income will also be evaluated. This can increase your home loan eligibility because of the additional source of income from your co-applicant. With a higher loan amount, you can easily make home-buying decisions that are aligned with your plans.
4. Dependents
Your lender can base your ability to pay off a loan on the number of dependents you have. When you have too many dependents, it can affect your capacity to pay off your housing loan. There are more financial commitments, and the result is a smaller disposable income.
5. Stability and Continuity of Occupation
In general, you must be employed for at least two years when applying for a housing loan. If you are self-employed or own a business, you may still get a housing loan approval. You might have to submit additional information about your taxes, profits, income, business permits, and other relevant documents.
6. Loan Amount
Banks allow a minimum loan amount of ₱800,000 on average. However, this still depends on the location of your desired property. Projects outside Metro Manila may result in a lower loan amount. For in-house funding, the loanable amount depends on the real estate developers.
Pag-IBIG grants a loan amount of ₱600,000 to ₱6 million. However, you have to meet certain conditions, such as the capacity to pay and the actual need for funds.
7. Credit History
Your credit history also greatly affects your housing loan eligibility. This serves as a record of responsible repayment of debts. Your credit history is created through collating data from various sources like government agencies, banks, collection agencies, and credit cards.
If you don't have any credit history yet, you can build yours by getting a credit card from the same bank you intend to borrow from. Then, you can use the card regularly and pay your bills on time. As you build a good credit history, you'll get to prove that you have a stable source of income, know how to be responsible with your bills, and can pay dues on time.
Read more: What is a Credit Report and Why Do I Need It?
What are the Other House Loan Requirements?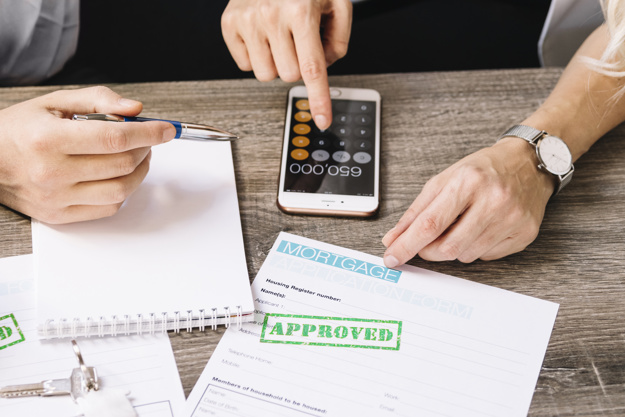 In general, you have to provide the following bank requirements for a housing loan:
Completed application form
Two valid IDs
Marriage contract, if applicable
Application form for co-borrower, if applicable
Proof of income
Collateral documents
Bank statements for the last three months, credit accounts, or loan statements
Authorization to conduct a background check
How Much Can I Borrow?
How much you can borrow for a housing loan depends on your lender and the appraised value of your desired property. Banks can provide up to 95% of the property's assessed value, but a minimum down payment amount of 5% is required.
For Pag-IBIG housing loans, you can borrow from ₱600,000 to ₱6 million, depending on your qualifications.
What are the Housing Loan Rates in the Philippines?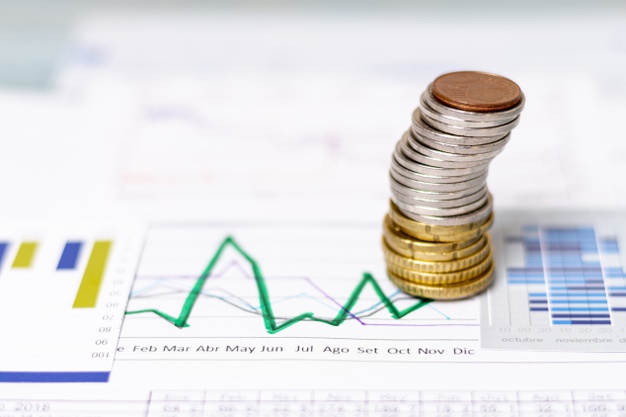 Lenders offering conventional housing loans charge an interest rate of 6.5% to 12%. This rate is fixed for the first year, first two, or first five years of your loan, depending on the agreed period. Once this period ends, the interest rate will change based on the prevailing market rate.
For Pag-IBIG housing loan, the interest rate is at 5.5% per annum. However, there is an opt-out option for the first year of the loan. This applies to house loans of up to ₱6 million.
As mentioned, there are two types of interest rates you can choose from—fixed rates and variable rates.
Fixed Interest Rates
With a fixed interest rate, your monthly payments remain the same over the agreed period, even if the market rate changes. This is perfect if you want to easily allot an accurate budget for your mortgage payment.
Variable Interest Rates
A housing loan with a variable interest rate will have varied monthly payments. The interest rate moves with the market during your loan's entire term. Typically, the interest rate you have to pay will start below the market rate and may gradually go up.
What are the Loan Terms?
Your loan term depends on your eligibility. Banks and Pag-IBIG usually offer a maximum term of 30 years for you to pay off your housing loan. For in-house financing, the period can be as short as five years.
How Long Until I Receive Approval for My House Loan Application?
Different institutions offering housing loans have different processing periods. You can get an approval for your loan in as fast as five working days. However, housing loans typically take 15 working days to be processed. For Pag-IBIG housing loan applications, it takes 17 working days for approval.
What are the Reasons for Being Denied a Housing Loan?
Your home loan application may be rejected due to several factors, such as the following:
Your lender isn't convinced that you can pay off the amount you wish to borrow. This is usually based on your income, the number of dependents, income stability, and credit standing.
You don't meet the eligibility criteria.
You failed to provide the necessary documentation.
Other issues regarding the loan amount you applied for
Lenders typically provide the reasons why a borrower's application was rejected. Depending on the reason, you could consider the following options:
Apply for a different or more affordable property.
Apply for a housing loan with a lender with less stringent terms and home loan requirements.
Get a Pag-IBIG housing loan instead.
Apply for a housing loan with a co-borrower.
Additional Home Loan Fees You Should Know About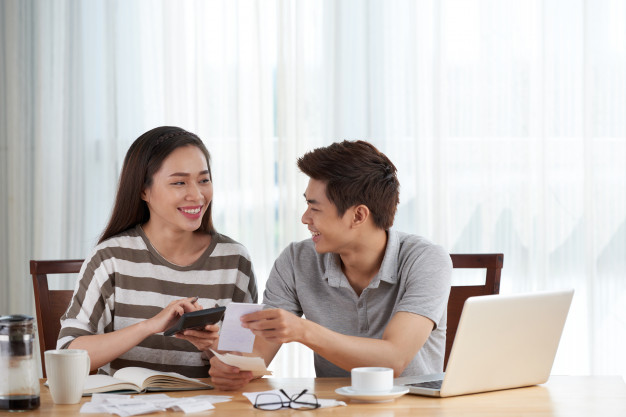 Apart from saving up for a down payment, be prepared to pay for fees that come with buying a house. Some of these fees include the following:
Transfer tax of 0.5% to 1.5% of the house's purchase cost, depending on its location
Notary fees
Loan arrangement fees
Documentary stamp tax, which can be 1.5% of the purchase cost
Registration fees
Tips Before Applying for a Housing Loan in the Philippines
Before going to your lender and submitting a home loan application, consider doing the following steps to boost your chance of approval:
Figure out what you need. Do you need a loan to purchase a home? Want to construct a house on a lot you already have? Want to refinance your mortgage? This will help you identify what type of housing loan to get and where to get it.
Save up. Get ready to shell out more than the required down payment. Housing loans, especially mortgages for a home purchase, come with various fees such as transfer taxes, application fees, and notary fees.
Get your finances in order. Pay off your debts and check your credit history. Evaluate your current financial lifestyle to see whether you can afford a mortgage or not.
Shop around. Research for home loans from various lenders and compare their eligibility requirements, loan terms, interest rates, and down payments.
Consult a professional. You can consult a mortgage broker who will help you choose a housing loan that suits your needs. They can also help you polish your housing loan application.
Read more: How to Transfer Land Title in the Philippines: Checklist, Steps, and FAQs
Final Thoughts
A housing loan in the Philippines can help you reach your goal of owning your dream house. It can also help turn your humble abode to a comfy paradise.
However, you should think long and hard before getting a mortgage. Make sure to analyze your finances to see if you can afford the monthly payments.
Compare loan products in the market to figure out the best mortgage and lender for your needs. While the entire home loan process can be stressful and confusing, the end goal is definitely worth it!

Source: [1] Property prices rebound in Q3 (Philstar, December 2021)