According to the Organization of Socialized and Economic Housing Developers of the Philippines (OSHDP), the lockdowns imposed since the pandemic started in 2020 have boosted interest in home ownership among young Filipinos.[1] There has been a shift in young Filipinos who are now more interested in owning a home than cars and gadgets.
With this emerging breed of home buyers, what would be the best home financing option? Should they choose in-house financing vs bank financing? Or should they buy a house through Pag-IBIG?
All Filipinos who intend to buy a home should know their financing options and how each one is different. Understanding these payment options will help future homeowners like you choose the best option to pay off your mortgage. So here's a useful guide to help you.
In-House Financing vs Bank Financing vs Pag-IBIG Financing: What's the Difference?
If you're not paying for a house in cash, you can choose from three financing options depending on your situation and needs.
What is In-House Financing?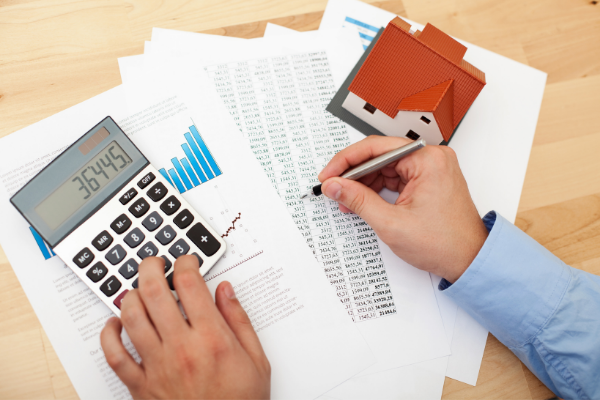 In-house financing is an option where a company offers a loan to consumers so that they can purchase goods or services.[2] Property developers usually offer in-house financing to home buyers who prefer it rather than bank financing. Approval for in-house financing is usually easy, and the process is also quicker.
When Should You Opt for In-House Financing?
Your home loan application from banks or Pag-IBIG is rejected
A lot of people try their luck with a home loan from banks and other lenders. However, due to low credit scores, these applications usually get denied. In-house financing becomes a mortgage alternative for those who can pay a housing loan but can't get approved by banks.
You want to move in immediately
Most developers will allow you to move in right after your in-house financing gets approved. In the case of bank or Pag-IBIG financing, the entire process can be long and tedious, especially if you have incomplete requirements.
You don't want to deal with lenders and financial institutions
Some people prefer to transact directly with the property developer because they feel that involving third-party financers would only draw out the home buying process. In this case, in-house financing can be the best option.
What is Bank Financing?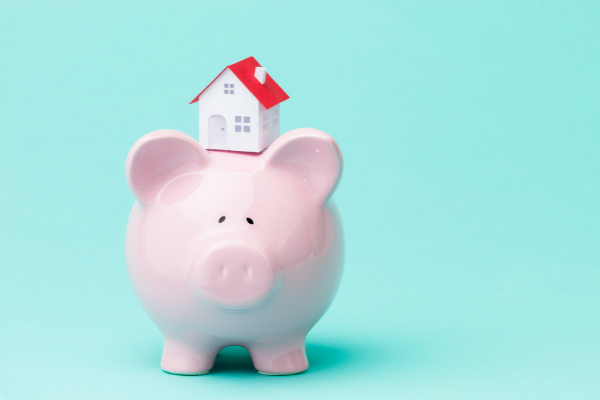 Bank financing can also sometimes be known as housing loans or home loans. Banks or financial institutions provide these loans to borrowers for the purchase of a property.
In general, bank financing has slightly lower interest rates compared to in-house financing and Pag-IBIG financing.
When Should You Choose Bank Financing?
You have a good credit score
Although Pag-IBIG and property developers also conduct their own credit investigations, the process of determining your creditworthiness is more stringent with banks. You'll need to have paid off all your loans or have no delinquencies or late payments on record.
You need a fixed loan term
Bank financing comes with a fixed monthly interest and monthly installment amount throughout the loan period.
You want more options
Banks have different home loan offers, some with lower interest rates and special promos.

What is Pag-IBIG Financing?

Pag-IBIG financing is an opportunity extended to Pag-IBIG members who have made at least 24 monthly contributions. Through a Pag-IBIG housing loan, eligible members can purchase a house or get funding to pay any of the following:
Single or adjoining residential lots at a maximum of 1,000 square meters
Residential house and lot, condominium, or townhouse
Construction of a house
Refinancing of a house loan
Renovation of a house
Combined loan purposes
When Should You Opt for Pag-IBIG Financing?
You're a Pag-IBIG member
Being a Pag-IBIG member lets you apply for different types of loans that come at low-interest rates.
You have the time to process your application
Compared with in-house financing and bank financing, Pag-IBIG financing means going through the tedious process of bidding, submitting documents, and securing your loan application. Although you can apply online, there will be steps in the application process where you'll be required to appear in person at a designated Pag-IBIG branch. This usually means waiting in long queues and spending at least an entire day to complete everything.
You're willing to pay off your housing loan for a long time
In-house and bank financing usually offer shorter loan tenors. With Pag-IBIG financing, you can opt to pay off your loan for up to 30 years, as long as you're not older than 70 at the end of the term.
You're a minimum wage earner

Pag-IBIG offers an affordable housing loan program for minimum wage earners. For as low as PHP 2,445.30 per month and a loan period of up to 30 years, you can own your dream home.[3]
Read more: How Much Do I Need to Buy a House in the Philippines?
At a Glance: In-House Financing vs Bank Financing vs Pag-IBIG Financing
Choosing the best home financing option can be tough. At this point, you're required to check not only the interest rates, but other factors which can affect your entire loan amount and repayment.
At a glance, the interest rates for in-house financing, bank financing, and Pag-IBIG financing look the same, despite the slight differences on loan tenor. When it comes to loan purposes, Pag-IBIG offers more options to use the loaned amount.
| Features | In-House Financing | Bank Financing | Pag-IBIG Financing |
| --- | --- | --- | --- |
| Interest Rates per Annum | *14% to 18% | 5% to 12% | 5.75% to 9.88% |
| Loan tenor | up to 25 years | up to 20 years | up to 30 years |
| Loan purpose | Purchase your property planned and built by the developer | Purchase your property from a developer or from any other seller | Purchase your property from a developer or from any other seller |
| Loanable amount | up to 80% of the property value | up to 80% of the property value | up to 100% of the property value |
| Processing time | 2 to 3 months | up to 2 weeks | up to 2 months |
All three financing options also require credit checks. Banks, though, are stricter in screening applicants for delinquencies and bad loans.
Before applying for any of these options, it would help to fix your credit history and pay off your outstanding balances first. Not only will a good credit score increase your chances of approval. You will also have a bigger chance to negotiate for discounts. Check your credit profile by inquiring from the Credit Information Corporation.
| Requirements | In-House Financing | Bank Financing | Pag-IBIG Financing |
| --- | --- | --- | --- |
| Credit Check | Yes | Yes | Yes |
| Employment/Business | Employed or with other sources of income for at least 2 years | Employed or with other sources of income for at least 2 years | Employed or with other sources of income for at least 2 years |
| Co-Borrower or Guarantor | No | No | No |
| Down payment and processing fees | Yes | Yes | Yes |
A stable source of income is required to ensure that you can pay off the loan. In-house financing and bank financing may strictly verify your employment or business information. But Pag-IBIG is more lenient with first-time borrowers and even accepts remittance receipts from applicants who earn from freelancing gigs.
You may be surprised when you apply for Pag-IBIG financing and learn that you need to pay a down payment and some processing fees. Yes, you'll be asked to pay for these charges, but it's only a minimal amount. For retail housing loans and developer-assisted housing loans, the processing fee is PHP 5,000.
Final Thoughts
Choosing between in-house financing vs bank financing vs Pag-IBIG financing will depend on many things. You'll need to consider the location, the type of house you're planning to purchase, and your current financial status. It may take some time for you to plan everything out. But it pays to know about these home financing options early on to understand how they work, what each option requires from you, and what they can provide you as a borrower.
With that, home ownership is a life-changing decision that can't be decided overnight. Take time to research and inquire from different banks, developers, property agents, and people you know who have tried out these options.
Most importantly, consider your financial status. If you have doubts about repayment, then maybe you should defer the purchase and try renting a house first. But if you're confident that your finances can cover the installments and renovations, then turn your dream house into reality.

Sources: