House-hunting can be stressful. Sometimes, it's nothing like what you see on home improvement channels where buyers visit fancy properties. As a house buyer, you face lots of concerns, from picking the right developer to budgeting and to dealing with the closing costs.
Ultimately, it gets stressful when you don't actually know what you're looking for, especially when looking for a property that will suit your family. There are zillions of house types to pick from, such as a bungalow, a duplex, a condo, a townhouse, and even a beach cottage. Feeling overwhelmed yet?
Online mortgage broker Nook advises that every house search should always start with this question: What does my family need? Once you have a concrete idea of your family's lifestyle, that's when you can easily picture the right home for you and your loved ones.
Since you're looking for the best house type for your family, we've narrowed down some important pieces of advice that will help you refine your search.
The Best House Type for Your Family
There are many kinds of homes, and real estate terms and jargons may confuse you. But for your benefit, we have listed the four basic types of homes based on the lot structure and how each will complement the needs of your family.
Single Detached Property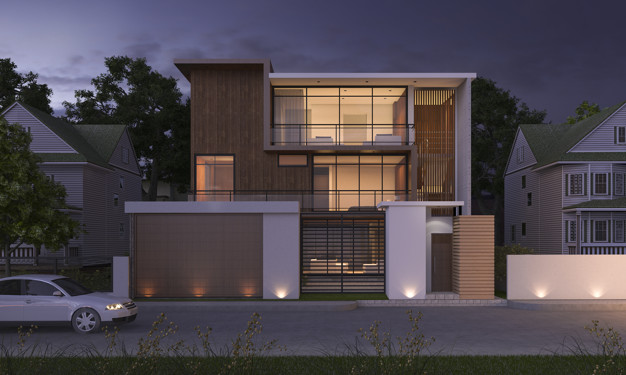 Among the best house types for families is a single detached property. This house type is basically a home sitting in the middle of a lot. This means that you have open space on the four sides of your land. Also, you don't share walls with another home. However, keep in mind that it's quite expensive, especially because its upkeep can be quite demanding.
This house type is ideal for:
Families who are planning to have two or more children, as the large lot can be used for extending the space of the home, whether you want more rooms or you want to have a large garage.
Those who want total privacy since you own everything within your lot.
Single Attached Property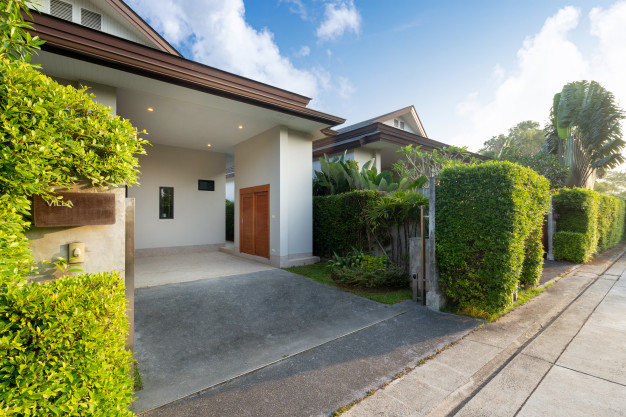 In a single detached property, the house stands at the center of the lot. But in a single attached property, one side of the house is built upon one side of your lot, thus leaving an open space on the other side of the property. This vacant space can be either used as a garden or as a garage.
This house type is ideal for:
Small to medium families who want to have a space for outdoor activities and functions.
Those who are looking to have a large lot that is much more affordable than a single detached home.
Those who are looking for a home that is easier to maintain.
Read more:
Townhouse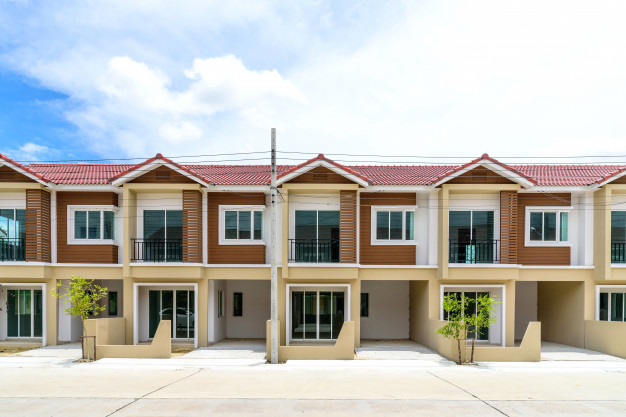 A townhouse, on the other hand, is a house type where you share the walls with other homeowners. Take note that townhouses are also known as row houses. Some developers define row houses as one-storey homes with identical structures.
Compared to single detached properties, which have a lot of room to move around, townhouses are usually narrow and vertical. There are no side windows, except for the ones found at the front and at the back of the house. It may or may not include a garage. When it comes to expanding the house, adding more floors is the way to go. Townhouses are also easier to maintain, since you have a smaller lot to take care of. And since you're living in close proximity to other homeowners, you may get to know your neighbors, which leads to building and experiencing a sense of community.(1)
This house type is ideal for:
Families who do not have a big budget but still want to have a space large enough to accommodate a family of four or five.
Retirees who are downsizing.
Starter families who don't want to be burdened by large costs of renovation and maintenance.
Condominium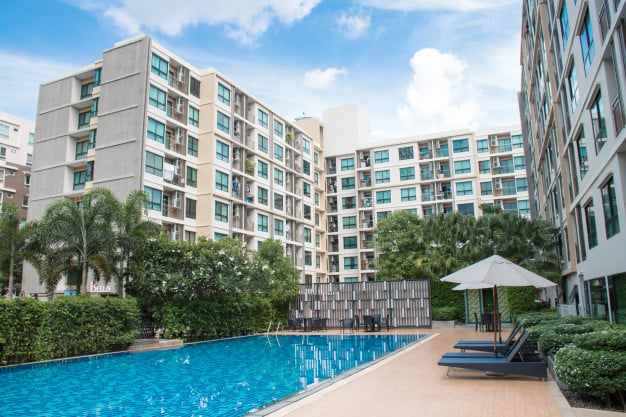 A condominium complex is composed of units or spaces that are housed within the same building. Each unit is privately owned. Condo owners own the shared or communal spaces, such as elevators, gyms, tennis courts, basketball courts, swimming pools, and parks. Parking spaces are typically excluded, as condo owners need to purchase them separately.
While condominium complexes are usually high-rise structures, you can always find mid-rise developments, especially in suburban areas. Condos are known for their convenience because they are usually built near major establishments, such as malls, schools, offices, parks, and hospitals. On some occasions, condos have their own malls. All these features definitely make this type of housing much more expensive than conventional ones.
This house type is ideal for:
Small families with a child or two.
Families who don't want the hassles of property maintenance.
Those who want to be close to their workplaces and have access to major conveniences of the city.
Those who are planning to invest in a property that can be leased or rented out.
Where should we live?
Now that you have options to consider, another matter that you will need to settle is the location of your future property. Young professionals and career-oriented families have a higher chance of setting down in the city, so condominiums are surely the best choice. You may still find single-detached properties, single-attached houses, and townhomes in major cities, but expect that they will be expensive.
If you want to stay away from the hustle and bustle of the metro, suburban areas in key provinces such as Cavite and Laguna are recommended. Here are some of the top real estate developments and townships in the said provinces.
Laguna
Nuvali in Santa Rosa (Ayala Land)
Eton City in Santa Rosa (Eton Properties)
Valenza in Santa Rosa (Vista Land)
Greenfield City in Santa Rosa (Greenfield Development Corp.)
Southwoods City in Biñan (Megaworld)
Cavite
Vermosa in Imus (Ayala Land)
Lancaster New City in Kawit (PRO-FRIENDS)
The Island Park in Dasmariñas (Vista Land)
Maple Grove General Trias (Megaworld)
South Forbes City in Silang (Cathay Land)
Suntrust Ecotown in Tanza (Suntrust Ecotown Developers, Inc.)
Southwoods City in Silang (Megaworld)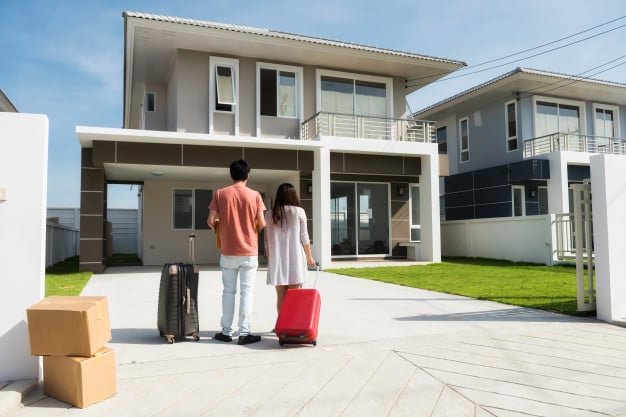 Up north, provinces such as Bulacan and Pampanga are locations with burgeoning home ownerships. You also have a higher chance of getting fancier and larger homes at much lower prices in these places. Below are some of the leading townships and real estate projects in these provinces:
Bulacan
Altaraza in San Jose Del Monte (Ayala Land)
Amaia Scapes in Santa Maria (Ayala Land)
Camella in Bulakan (Vista Land)
Pampanga
Capital Town in San Fernando (Megaworld)
The Resort Residences in San Fernando (Century Properties)
Alviera in Porac (Ayala Land and Leonion Land)
Claremont in Mabalacat (Filinvest)
If you wish to still work in Metro Manila, it would be practical to have a car. Accessing the city from the north has become much easier these days with the opening of the Metro Manila Skyway Stage 3. Down south, the South Luzon Expressway, the Muntinlupa-Cavite Expressway, the Cavite-Laguna Expressway, and the extension of LRT-1 all make your travel to the city much faster and more convenient.
Remember that this is not a comprehensive list. But with research and networking with brokers, you will find more real estate projects and properties that may suit your budget and lifestyle.
Read more: How Much Do I Need to Buy a House in the Philippines?
Financing Your Chosen House Type in the Philippines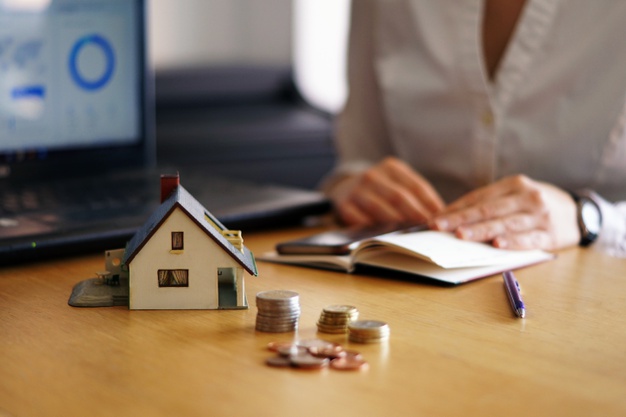 After finding the best house type for your family in a suitable location, the next step is the acquisition process (assuming that you have already inspected the property). Everything starts with the down payment. Some developers who are offering pre-selling properties may require you to complete your down payment in a year or two. On the other hand, developers who have complete projects may offer huge discounts when you make a spot down payment.
Whether you're completing your down payment, or you have already paid it in full, you ought to continue the process by looking for the right financing option. Some buyers who have the means may pay in spot cash.(2) However, not all of us can afford this. Here are four financing options you may want to consider:
Bank Financing
Banks can lend you money to help you get the home of your dreams. They offer different interest rates, loan terms, and payment schemes. Many banks are willing to finance 70% of the property price, but some banks can go beyond this value.
Get Pre-Qualified for a Housing Loan with Nook!
When choosing a housing loan from a major bank, use Nook's online platform. Find out which banks you are qualified to borrow from without having to leave the comforts of your home. You just have to follow these three simple steps to pre-qualify and apply for a home loan online:
Pre-Qualification: Complete the pre-qualification form on the Nook website to see which banks fit your requirements.
Loan Application: Provide the needed information and bank requirements.
Bank Approval: Nook will work with the bank to get your loan approved. It's that easy!
And, when you get a home loan from Nook today until December 17, 2021, you get a chance to win home loan repayments for a year and up to PHP 50,000 cash! Click here to know more about this offer.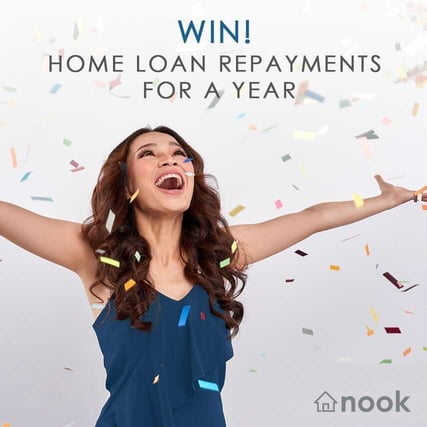 Pag-IBIG Financing
If you're an employee who makes regular contributions to PAG-IBIG, you can tap into this resource to finance your home. The PAG-IBIG Fund Housing loan lets you borrow up to PHP 6 million to purchase a house and lot, a condominium unit, or a residential lot.(3)
In-House Financing
You can also let the developer of the property finance your home. Through in-house financing, you do not have to go to the bank or transact with PAG-IBIG. You will be paying your amortization directly to the property developer. Keep in mind, however, that developers usually offer in-house financing if you're buying a pre-selling property; it may be difficult for you to find a ready-for-occupancy project that has this financing scheme.
Rent-To-Own
Also known as lease-to-buy, this payment scheme allows the renter to purchase the property they are currently living in. For instance, the owner rents out his condo to you for two years; before the contract ends, the condo owner will give you an option to buy the property from them.
One benefit of this scheme is that the contract that you have signed with the owner will lock in the property's purchase price. Thus, making sure that you will be able to buy the property at the same price even if the prices of surrounding properties have gone up.
Back to the main article: Everything You Need to Know About Housing Loans in the Philippines
Final Thoughts
When you're buying a home for your family, you need to carefully consider the factors that have a direct influence on convenience and future plans. The best house type for your family will not just suit the lifestyle that you have but will also help you save money down the line and make the most of the property.
The entire home buying process may be grueling and stressful, so to make work easier and much more bearable, it is recommended that you work with an online mortgage broker like Nook. Nook can help you find the best home loan for you, free of charge, in a matter of minutes!
This article was created in partnership with Nook Philippines. While we are financially compensated for this collaboration, we ensure to maintain our editorial integrity to provide you with the best recommendations that can help you make smarter financial decisions.

Sources: