Many Filipinos long to have their own home. It may seem impossible, what with basic goods getting more and more expensive by the day. However, you can turn this dream into a reality with the help of the Home Development Mutual Fund (HDMF), commonly known as the Pag-IBIG Fund. Its main service, the Pag-IBIG Housing Loan, can be used for various purposes such as purchasing a house to making home improvements.
What is the Pag-IBIG Housing Loan?
Established in 1978, the Home Development Mutual Fund or the Pag-IBIG Housing Fund[1], is a government-owned agency under the Human Settlements and Urban Development department. It manages the national savings program and offers affordable house financing for Filipinos. You can get a housing loan from Pag-IBIG as an alternative to mortgages offered by banks.
Below are the two housing loan programs offered by Pag-IBIG:
End-User Financing Program
This is the Pag-IBIG Fund's regular housing loan program. Under this program, Filipinos can borrow up to PHP 6 million for a housing loan. You can also get multiple loans and apply with a co-borrower.
Affordable Housing Program
The Affordable Housing Program, on the other hand, caters to low and minimum wage earners. With this loan, you can borrow up to PHP 750,000 with a repayment period of up to 30 years.
Where can I use the Pag-IBIG Housing Loan?
Apart from buying your dream house, you can get a Pag-IBIG housing loan for the following purposes:
Purchase a residential house and lot, condo unit, or townhouse
Buy a fully developed residential lot or adjoining lots of not more than 1,000 square meters
Home improvement or alteration of an existing unit which will improve the house's durability and value
Construction or completion of a residential unit
Refinance an existing mortgage with an institution acceptable to the Pag-IBIG Fund
And to combine loan purposes, limited to:
- Purchasing a fully developed lot of up to 1,000 square meters and building of a residential unit thereon
- Purchasing an old or new residential unit with home improvement
- Refinancing an existing home loan with home improvement
- Refinancing an existing mortgage, particularly a lot loan, with the construction of a residential unit thereon
Pag-IBIG has two types of housing programs you can avail. Check the video below from Pag-IBIG for more details.
Pag-IBIG Housing Loan Eligibility
To be eligible for a Pag-IBIG housing loan, you should have the following:
Remittance of monthly contributions for 24 months under Pag-IBIG I, Pag-IBIG II, or Pag-IBIG Overseas Program. If you have less than the required number of contributions, you can make a lump sum payment as long as you have been a contributing member for at least a year
You are not more than 65 years old by the time of loan application
You are not more than 70 years at loan maturity
Passed satisfactory checks Pag-IBIG
Has no outstanding Pag-IBIG loan in arrears
Had no foreclosed, canceled, or bought back Pag-IBIG Housing Loan due to default or was subjected to dacion en pago[2]. This includes cases where a borrower no longer wants to process the loan ultimately surrendering the property.
Read more:
Pag-IBIG Housing Loan Requirements for Application
Completed Housing Loan Application (HLA) form[3]
Recent ID photo of borrower and co-borrower, if applicable
Proof of income
One valid ID of primary borrower and spouse or and co-borrower and spouse, if applicable
Photocopy of Birth Certificate, if single
Photocopy of Marriage Certificate, if married
Certified true copy of Transfer Certificate Title
Transfer Certificate of the land and certified true copy of the Condominium Certificate of Title (for condo units)
Tax declaration and updated real estate tax receipt
Contract-to-Sell or a similar agreement between the buyer and seller
Sketch of the property or vicinity map
Health statement for borrowers over 60 years old and members availing of PHP 2 million to PHP 6 million housing loans
Pag-IBIG requires other documents and fulfillment based on the purpose of the housing loan. Visit the Pag-IBIG Fund website to learn more about the different requirements.

Pag-IBIG Housing Loan Interest Rates and Term Periods
The interest rate for Pag-IBIG's regular housing loan is 5.375% per annum under a one-year repricing period and 6.375% for a three-year repricing period. Currently, the Fund is offering a special rate of 4.985% for a one-year repricing period and 5.375% under a three-year repricing period[4]. However, these special rates are only offered until December 31, 2020.
For the Affordable Housing Program, the interest rate is at 3% per annum. This program is offered to low and minimum wage earners.
The maximum loan repayment term offered by Pag-IBIG is 30 years. However, you should not be more than 70 years old by the time of loan maturity.
How to Apply for a Pag-IBIG Housing Loan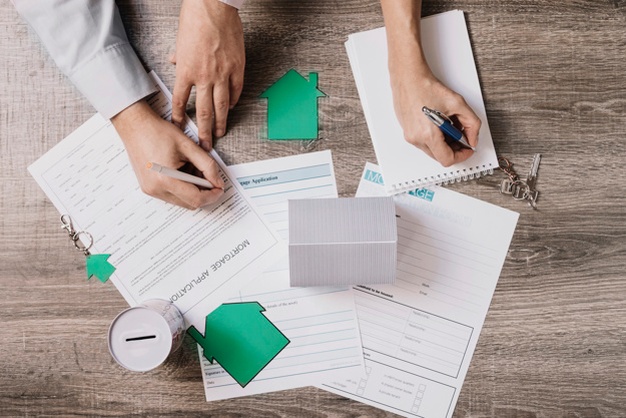 Here are the steps to follow when applying for a Pag-IBIG Housing Loan:
1. Complete the requirements
Apart from the general eligibility and requirements, the documents needed depends on the purpose of your housing loan. Complete the specific checklist that applies to your purpose.
2. Submit your HLA and pay the processing fee
Once you've gathered all the requirements, fill out your HLA and submit it to the nearest Pag-IBIG Fund office. You can also file your housing loan application online, via Virtual Pag-IBIG. Pay the PHP 1,000 processing fee upon submitting your requirements.
3. Wait for the Notice of Approval (NOA)
Your NOA will be given only to you. If you're an OFW borrower, it can be released to your attorney-in-fact. You have 90 days to sign your loan documents once you receive your NOA. If your application is rejected, you will get a Notice of Disapproval instead.
4. Submit your NOA requirements
Before Pag-IBIG releases your check, you need to accomplish the following NOA requirements:
Pay for capital gains tax and documentary stamps at the Bureau of Internal Revenue (BIR)
Pay for transfer tax and transfer of tax declaration at the local government unit
Go to the Registry of Deeds for transfer of the title and annotation of mortgage
You have 90 calendar days to accomplish these steps.
5. Get your loan proceeds
You can receive your loan proceeds at the Pag-IBIG fund. Bring at least two valid IDS and present the following documents:
Transfer Certificate of Title or Condominium Certificate of Title in your name with mortgage annotation
Updated tax declaration and tax real estate receipt in your name
Occupancy permit
Assignment of loan proceeds
12 post-dated checks if you will not be paying your Pag-IBIG Housing Loan through salary deduction
How long does Pag-IBIG Housing Loan take until approval?
The Pag-IBIG housing loan approval time is within 17 days from the date you complete and submit all requirements.
To give you an idea of how the loan application works, here's a rundown of the Pag-IBIG Housing Loan's processing time:
2 business days - endorsement of submitted documents for credit investigation and property appraisal
3 business days - reviewing of the result of credit investigation and property appraisal
8 business days - approval of housing loan application
1 business day - receiving of housing loan application and release of Notice of Approval (NOA)
3 business days - preparation of Request for Payment (RFP) up to check availability and release
As for the loan proceeds, you can claim it three days after complying with the Pag-IBIG fund's post-approval process.
How to Pay for Your Pag-IBIG Housing Loan
Salary deduction through Employer Collect Servicing Agreement (CSA)
Post-dated checks
Auto debit arrangement with banks
Payment to an accredited Developer with CSA with the Fund
Accredited local and overseas collection partners
5 Tips Before Applying for a Pag-IBIG Housing Loan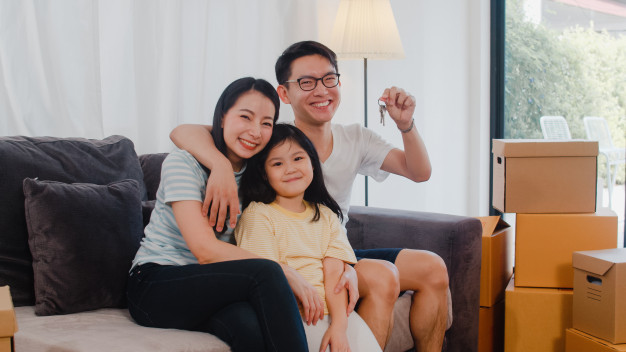 Before applying for a Pag-IBIG Housing Loan, consider the following tips to increase your chance of loan approval:
1. Settle overdue Pag-IBIG loan payments
If you have an outstanding Pag-IBIG loan, you may not be eligible for a housing loan from the Fund. Pay off your overdue loan payments before submitting an HLA.
You should also keep track of your contribution remittance. Double-check if you've made at least 24 months of contributions before applying for a Pag-IBIG Housing Loan. If not, you can make a lump-sum payment for your contribution if you have been a Pag-IBIG member for at least 12 months.
2. Have a stable source of income
Your income source plays a huge role in your housing loan application. The Fund will evaluate if you are financially stable and can afford to pay your monthly mortgages. Ideally, you should have a steady stream of income for at least two years before applying for this loan.
3. Be realistic
Assess your finances to figure out how much you can realistically shell out for your monthly mortgage payment. It shouldn't exceed 30% of your gross monthly income. For example, if your gross pay is PHP 45,000 a month, your monthly home loan payment shouldn't be more than PHP 13,500.
Additionally, you should be realistic about the type of house you want. If you have a family with only three members, perhaps a 6-bedroom home isn't the best choice. If you want to live in the heart of the metro, you can settle for a condo unit instead. Knowing your housing needs can help you estimate the amount you need to borrow to purchase a home.
Read more: Condo vs House: Which Is a Better Buy?
4. Get all your documents in order
Double—and even triple—check your documents. Make sure you have all the requirements, and there are no errors in them. Do this before submitting your HLA to avoid going back and forth to the Pag-IBIG office. Use the Pag-IBIG checklist to ensure you have all that you need for the housing loan application.
Take care of your credit score
Pay off your credit card and other loan debts since Pag-IBIG does credit investigation. If you have any delinquency in your credit history, you're less likely to get approved for a Pag-IBIG Housing Loan, or any loan for that matter.
5. Apply with a co-borrower
If you have an unstable source of income or it isn't enough to qualify for a Pag-IBIG Housing Loan, consider applying with a co-borrower. However, they must have a stable source of income and a spotless credit history to improve your chance of getting your loan approved.
Pag-IBIG allows two or three members, including the primary borrower, who are up to second-degree relatives to apply for a housing loan. However, this only applies to the End-User Financing Program.
Final Thoughts
A Pag-IBIG Housing Loan can help you purchase your dream house. Before submitting your application, ensure that you are qualified and have the documents required. You should also crunch the number and figure out how much you can afford for the monthly mortgage payments. If you can't afford the home loan on your own, consider getting a co-borrower. Always pay your loan repayments on time to avoid the risk of your home loan getting canceled or your property being foreclosed.
Read More: Everything You Need to Know About Housing Loans in the Philippines
Personal Loan Provider
Features
Citibank Personal Loan



Fast approval time in as fast as 24 hours
Loan amount of up to ₱2 million
Flexible payment terms of up to five years

EasyRFC Multi-Purpose Loan



Fast approval time in as fast as 24 hours
High loan amount of up to ₱3 million
Payment term of up to 12 months

SB Finance Personal Loan



Get approved within five banking days
High loan amount of up to ₱2 million
Flexible payment terms of up to 36 months

TALA Personal Loan





Fast approval time in as fast as 24 hours
Quick cash loan up to ₱15,000
24/7 application using an Android phone
Sources: