"How much does it cost to build a home? Can I afford it?"
A house is the most significant investment you'll ever make, so the expenses you'll incur should be a major consideration in your home-buying decision. Understanding the house construction costs, taxes, and other fees for a home purchase will help you create a realistic budget and give you ample time to prepare your finances. It also helps you avoid any unpleasant surprises and unplanned expenses.
Here's a general guide to house construction cost in the Philippines. Note that the cost estimates here are just ballpark figures to give you an idea of how much you'll spend as a homebuyer.
What are the Upfront Costs of Buying a Home?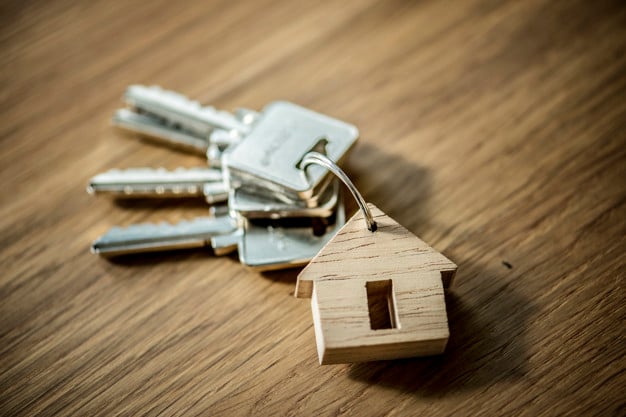 Certain fees have to be paid outright before acquiring a home. Here are the initial expenses you should save up for to buy a home in the Philippines.
1. Reservation Fee / Earnest Money Deposit
Cost:
Reservation fee: ₱15,000 to ₱50,000 (as much as ₱100,000 for a high-end home), depending on the property's value
Earnest money: 1% to 5% of the property's selling price (or whatever amount the buyer and seller agree on)[1]
You must pay a reservation fee and/or earnest money if you plan to purchase a house or condominium unit.
To secure the unit you want to buy, you pay a deposit to the property developer or seller. This shows you're serious about purchasing the property and ensures that it won't go to another buyer.
For locking down a new unit (whether it's a pre-selling or a ready-for-occupancy project), you have to pay a reservation fee to the developer. In the case of a resale house, you give an earnest money deposit to the seller to put the property on hold for you.
Earnest Money vs Reservation Fee
The reservation fee or earnest money is part of the selling price and will be deducted from the down payment or total price. However, their main difference is that the earnest money is refundable if the sale is canceled, while the reservation fee is usually non-refundable.
Reservation payment on a property is valid only for one to three months, depending on the developer. You must cancel your home purchase or pay the first down payment within the validity period to get your money back. But you may transfer the reservation to your immediate family, a corporation, or a different property from the same developer.
Read more: Buying a House at 30 is Possible―Here's How You Can Do It
2. Down Payment
Cost: 10% to 30% of the total contract price
Property developers require prospective buyers to make a down payment. It can be either a one-time upfront cash payment or spread out in monthly installments.
You can negotiate the amount with the developer based on your goal. For example, you may choose a higher down payment if you want to improve your chance of getting approved for a home loan or have a lower mortgage payment.
3. Home Loan Fees
If you finance your new home through a housing loan, prepare to pay processing and appraisal fees—both non-refundable—when you file your application with banks and other home loan providers.
4. Processing Fee
Cost: ₱1,000 to ₱7,000
A processing fee is a fixed amount you pay upon submitting the home loan requirements to the lender.
5. Appraisal Fee
Cost: ₱3,500 to ₱5,500
An appraisal fee is what you pay for the services of an appraiser who will assess the value of the property you're going to buy. Property appraisal helps lenders determine the right loan amount and interest rate to approve for a borrower.
7. Building Permit Fees
Cost: Varies depending on the house construction cost, location, floor area, height, and other factors
Before your house construction starts, you should apply for a building permit from the Engineering Office of the municipal/city hall with jurisdiction over your new home's location.
A building permit is a document that authorizes you to proceed with constructing your property after meeting the local regulations and the requirements under the National Building Code of the Philippines. Without a building permit, you would have to stop your house construction until you've secured the document.
Along with the building permit, you must acquire other permits, such as an occupancy permit, electrical permit, sanitary plumbing permit, and more. Processing all these documents will cost you money.
To compute the required building permit fees for your house construction, refer to the National Building Code's schedule of fees.[2]
How Much Does It Cost to Build a House in the Philippines in 2023?
The cost of building a house in the Philippines forms the bulk of your home-buying expenses. The prices of construction materials and construction labor costs in the Philippines are high, so you must account for them properly when planning your budget.
Average House Construction Cost in the Philippines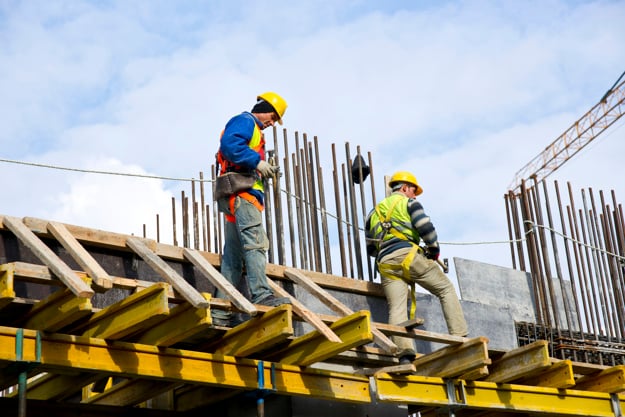 According to the Philippine Statistics Authority, the construction cost per square meter in the Philippines in the first quarter of 2022 is ₱10,893.16.[3]
Furthermore, residential condominiums had the highest average cost of ₱18,347 per square meter, while residential duplex/quadruplex houses recorded the lowest at ₱8,798 per square meter. The CALABARZON, NCR, and Central Luzon regions contributed more than half of the total construction value in the country, which amounted to ₱45.27 billion.
The house construction cost includes homebuilding expenses (materials, tools, equipment, etc.) and construction services (mechanical, electrical, plumbing, and fire protection systems).
To get a sample house construction cost estimate in the Philippines for 2022, multiply the house construction cost per square meter by the property's total floor area.
But if you're looking for a more detailed cost estimate, you need to coordinate with an architect or house contractor in the Philippines who will create a floor plan and house design based on your budget and specifications.
Aside from the size of the property, many other factors will affect your house's construction cost. These include the following:
Location
Location is the first thing that affects house construction costs. For example, a two-story house construction cost in the Philippines won't be the same in Makati and, say, Santa Rosa, Laguna.
Building a house outside NCR will be cheaper than constructing a house in Metro Manila or other cities close to business and entertainment districts. Construction costs will be lower, especially if the materials are available and accessible in your area. It will add to your construction costs if you still have to source them from the metro.
If your property is located in a high-end community, prepare to adhere to stricter construction regulations and other construction fees and permits.
Is your property located in sloping terrain or an area lower than the road? You'll need to shell out more money for additional manpower and materials for the landfill.
Construction Materials
Although the annual increase of the Construction Materials Wholesale Price Index (CMWPI) in NCR in 2022 eased to 8.7% in July from 8.9% in June, the price of construction materials is higher now because of the higher cost of fuels and lubricants.[4]
Other construction materials with the highest increases include electrical works at 8.6%, plumbing fixtures/waterworks/accessories at 7.1%, and hardware at 5.2%.
Consider these soaring prices for materials when you set a budget for your house construction. In this economic climate, you may still do more with less through value engineering, which is a systematic and organized approach to providing necessary functions in a project at the lowest cost.[5]
You may substitute materials or methods with more affordable alternatives without sacrificing functionality, like reducing square footage, choosing a stock design for your house, or even opting for a prefabricated home.
Construction Method
Choosing a particular construction method depends on the size of the house, location, budget, and environmental factors. Here are the most common construction methods in the Philippines:
Concrete - Very popular and most commonly used in civil engineering because of its ability and strength to support the weight
Masonry - High-resistant and non-combustible; uses a variety of materials like bricks, concrete blocks, and stones which are bound together
Hybrid - Combination of different construction materials and techniques; often uses prefabricated materials and is more preferred by builders because it's more economical, flexible, and efficient
Steel Framing - Often used for commercial buildings but now used for residential projects despite the steep cost because of its thickness and strength
Wood Framing - Environment-friendly and works for residential, commercial, and industrial structures as well
Finishing
What type of finish would you like for your house? Will a rough finish work for you? Or are you looking for something standard or one that looks more elegant?
Finishing works are what you see when the house construction is completed. A rough finish usually includes essentials like unpainted concrete walls, cement flooring, jalousie windows, and corrugated roofs.
A standard finish often comes with painted walls and windows with aluminum frames, plus granite or ceramic tiles. If you want a high-end finish, it can include coated granite tiles, pin lights, and accent wall panels, just to name a few.
Finishing works can range anywhere from ₱20,000 to ₱40,000 per square meter (or more, depending on the materials).
Project Timetable
If you want your house construction to be completed in the shortest possible time, prepare to pay for more manpower than what's typically needed. In short, a rushed house construction will drive up your cost.
Read more: What is the Best House Type for My Family?
Architect Fees for Residential Design in the Philippines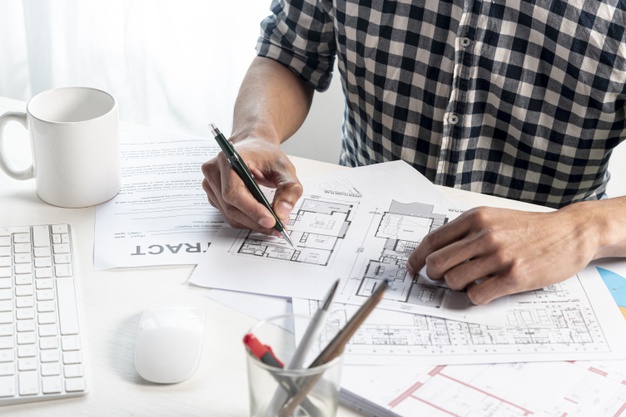 You should also consider house design fees when making a budget for building your home. The United Architects of the Philippines (UAP) recommends a professional fee[6] equivalent to 10% of the house construction cost. This architectural and engineering design service rate applies to single-detached homes, duplexes, row houses, townhouses, and small apartments.
Labor Cost for Construction in the Philippines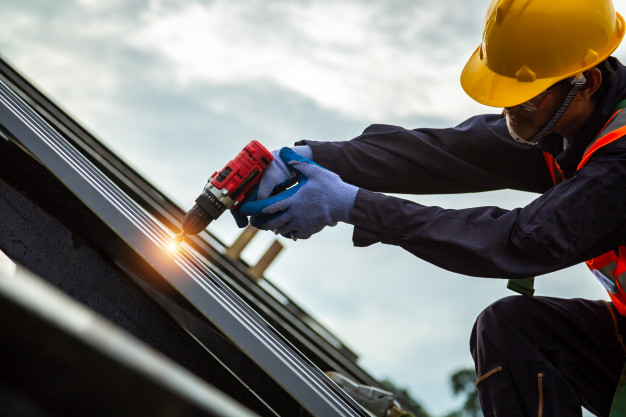 Labor costs may seem like a minor expense. But it makes up 20% to 40% of the total house construction cost.
How to compute labor costs in construction in the Philippines? Construction workers are paid at an hourly or daily rate. According to engineers,[7] the average construction labor cost in the Philippines ranges from ₱280+ to ₱815 per day (or ₱35 to ₱94.98 per hour). So just multiply these numbers by the number of hours worked to get your labor cost computation estimates.
The salary of each laborer also depends on the project location (Metro Manila vs. provincial rates), skill level, and type of construction work. For example, the foreman receives the highest pay, while helpers receive the lowest pay. Carpentry, masonry, and electrical labor costs are in the middle range of the pay scale.
What is a Closing Cost?
Even after your house has been built and you're approved for a home loan, you'll still shell out some money before occupying it. This is the closing cost, which includes taxes and other fees to pay for finalizing your home purchase transaction.
Home Loan Fees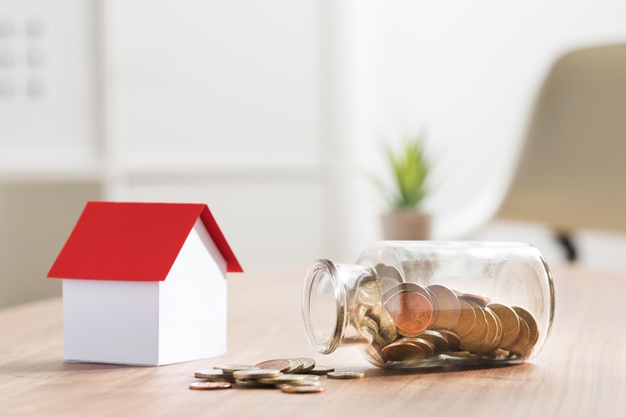 When you get a housing loan approval, the lender will charge several fees before your loan amount is released to the property developer or seller.
Mortgage Redemption Insurance
Cost: Varies depending on the loan amount, loan term, homeowner's age, property's appraised value, and other factors
Mortgage redemption insurance (MRI) protects lenders against loss due to unpaid mortgage payments in case of the homeowner's death during the loan term.
Handling Fee and Notarial Fee
Cost:
Handling fee: ₱2,000 to ₱5,000, depending on the lender
Notarial fee: ₱100 to ₱500 per document
Banks and other lenders charge a handling fee and a notarial fee to cover the processing of legal requirements for your home loan.
Fire Insurance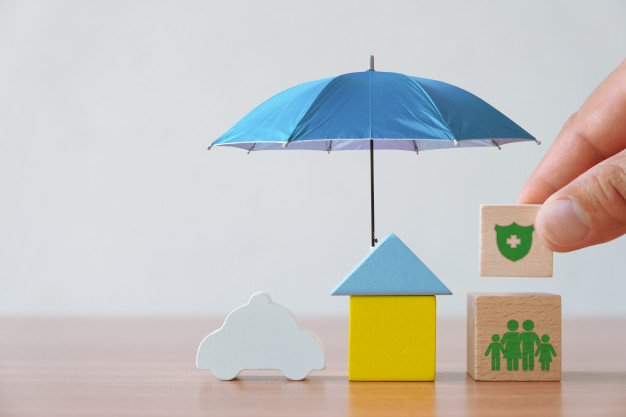 Cost: Varies depending on the property's location and appraised value
Fire insurance covers damage to your property due to fire, earthquake, or other calamities.
Notarial Fee for Deed of Absolute Sale
Cost: 1% to 1.5% of the property's selling price but not lower than ₱1,000
As a legal document proving the sale or transfer of a property, the deed of absolute sale needs to be notarized—which comes with a fee.
Taxes and Other Fees to Pay After Your House Construction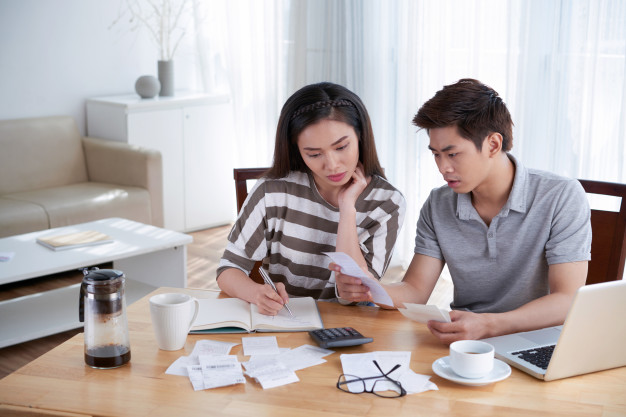 Local Transfer Tax
Cost: 0.50% to 0.75% of the property's selling price or fair market value, whichever is higher
Payment of transfer tax in the Philippines is a requirement for the transfer of ownership from the seller to the buyer. The actual transfer tax rate depends on the city or municipality where the house is located.
Documentary Stamp Tax
Cost: 1.5% of the selling price or fair market value, whichever is higher
The documentary stamp tax is the tax on any document, such as the deed of absolute sale, stating the sale or transfer of a property in the Philippines.
Real Property Tax
Cost: Up to 2% (in Metro Manila) or 1% (in the provinces) of the assessed property value
Better known as "amilyar," the real property tax (RPT) is paid to the city/municipal treasury office every year. Whether you buy a condo or a house and lot, you need to pay your first RPT before the turnover of your unit.
Mortgage Registration Fee
Cost: Varies depending on the property's appraised value
Once your home loan is granted, you're required to pay for the Deed of Absolute Sale registration to the Land Registration Authority (LRA) or the local Registry of Deeds with jurisdiction over the location of your property.
Find out how much you must pay for the registration fee by checking the LRA's schedule of fees.[8]
Move-in Fees
Move-in fees consist of expenses to settle before the developer officially turns over the property to you. These fees are necessary to make your house suitable to live in and contribute to the cost of amenities you'll share with other homeowners in the subdivision or condo community.
Prepare to pay for the following move-in fees:
Electrical connection fee
Water connection fee
Homeowner's association dues
Condo fees (including membership fees, association dues, parking fees, etc.)
Read more:
Final Thoughts
This guide to house construction cost in the Philippines and other fees associated with buying a property serves only as a rough estimate. Although the details here have been researched and validated at the time of writing, you, as the homebuyer, are still responsible for doing your research.
Consult with licensed professionals such as real estate agents, contractors, engineers, and accountants to get a more definite cost estimate for your home purchase. To know how much you can borrow to buy a home or how much your home loan will cost, you can use free home loan calculators online.

Sources: