Condominiums in the Philippines are a popular choice among home seekers. While some people are drawn to the amenities and general convenience that condo living offers, others find getting a condo more of a need than a luxury.
Regardless of your personal situation, buying a condo is an important milestone. A condo is a big purchase, so don't go in blindly and commit to it without a plan. Whether you're a millennial looking forward to living independently, a newlywed planning to start a family, or an expat or foreigner ready to retire in the Philippines, doing your due diligence as a responsible homebuyer will pay you dividends down the line.
If you're interested in buying a condo in the Philippines, you've come to the right place. We've put together this guide to help you.
Buying a Condo in the Philippines? Weigh the Pros and Cons First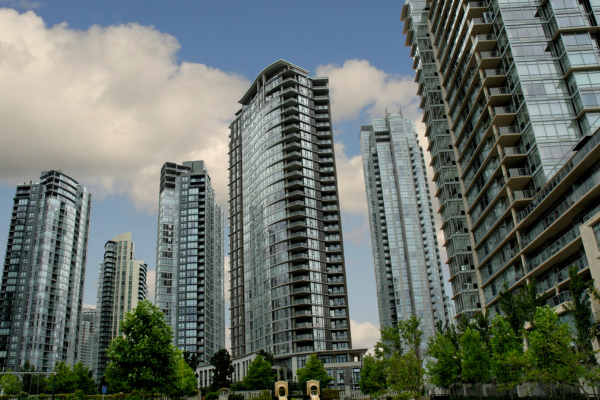 Owning a condo has its ups and downs, so don't fixate only on the positives. You should weigh the pros and cons of buying a condo in the Philippines because, as attractive as a condo is on the surface, it's not really designed for everyone.
Who are condos for in the first place? If you're subscribed to the whole condo vs. house debate, you may already know that some people prefer getting a condo over a house because the former is more affordable in the short term, all other factors considered.
But is that enough reason to buy a condo? Is the timing even right, with the real estate industry still in a bit of a slump after the pandemic?
The answers to those questions may vary depending on who you ask. However, according to investment management company Colliers, while prices in the Philippine condo market are still below pre-pandemic levels, the outlook is generally positive. In fact, numbers are expected to get back to normal in 2023.[1]
Real estate in the Philippines, specifically in the secondary market, is on the upswing—thanks in part to local professionals and expatriates breathing new life into it. With the condo market showing signs of stabilization and growth, investing in it doesn't sound like a bad idea.
If, after studying the current market landscape and assessing your own needs and capabilities, you decide that owning a condo in the Philippines is for you, then read on.
Related: Adulting 101: Pros of Having Your Own Home
5 Steps to Buying a Condo in the Philippines
Ready to buy your own real estate property? Make sure not to rush it—equip yourself with enough knowledge to embrace not just the benefits but also the risks of making this purchase.
Here's how to buy a condo in the Philippines to help you make sound decisions.
✔️ Step 1: Evaluate What You Can Responsibly Afford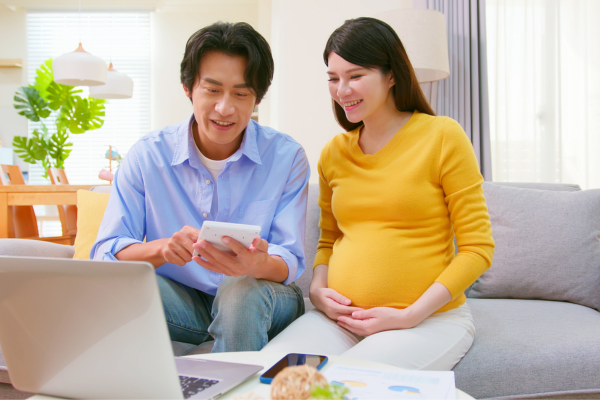 When making a purchase as big as a condo, your finances should be the first thing you sort out. As much as it's good to believe in the promise of affordable resort-style living, attaining it is not as easy as it appears, especially if you don't already have the means to start and sustain that kind of lifestyle.
A condominium is by default an expense, not an investment. It becomes an investment only when you rent it out and eventually regain the money you spent. Until then, treat it as a cost that will set you back significantly if you commit to it hastily without the right resources.
The last thing you want is to make a bad call and end up drowning in debt. Right from the get-go, you have to be certain that you can cover the costs of buying and owning a condo. How much to buy a condo in the Philippines depends on other factors like the size of the property you're getting and its location.
Condo Prices Per City in the Philippines
According to online statistics authority Statista, the average condo price per square meter in the Philippines, specifically in Metro Manila, is ₱225,290. This is as of the second quarter of 2022.[2]
Of course, that price varies per city. Some places are naturally more expensive to live in than others. Take Ayala Center in Makati and Bonifacio Global City (BGC) in Taguig, for example. These areas are central business districts, so expect higher costs of living with higher condo prices.
Meanwhile, cities on the outskirts of Metro Manila, like Caloocan or Las Piñas, have relatively lower condo prices.
If you go to the capital city, you'll find that the lowest condo price in Manila is still quite expensive at a few million pesos. You'll be hard-pressed to find anything below ₱2 million in the current market. If you do, make sure to research thoroughly about the developer and property before signing up.
Condo Prices Per Property Size
The average condo price in the Philippines also varies depending on property size. According to Global Property Guide,[3] an international real estate information authority, the average price of studio units in major Metro Manila cities is ₱4,062,249.68. For three-bedroom units, it's more than quadruple of that at ₱16,856,796.58.
In Cebu, studio units cost around ₱3,149,487, with one-to-three-bedroom units ranging from ₱5,675,048.28 to ₱19,144,287.36. These are all based on 2022 figures.
To get a ballpark price of the unit you're eyeing, either check the property developer's website or request a quotation from an accredited real estate agent.
Down Payment and Amortization
Now that you have a rough idea of how much condos cost in the Philippines, you can start assessing your own paying capacity and make a plan. If you're an average condo buyer, it's likely you won't be able to pay for the condo in full right from the get-go. You'll have to prepare a big sum for your condo down payment in the Philippines.
To gauge if you can afford to buy a condo, compare your income against the total value of the property you're looking at. If you can pay for 30% to 40% of it outright while still being relatively comfortable, you're all good. If 40% is too much, you should be able to shell out at least 20% to 30% to minimize your monthly amortization.
Not being able to pay even 20% for a lump sum down payment is a sign that you might have to abandon the idea of getting that condo—it's likely you can't afford it at all! Look for an alternative that fits your budget better.
Apart from the down payment, you also need to think about your monthly amortization. Remember that the first computation presented to you is likely just an estimate based on current interest rates. It's still subject to future repricing—and depending on the market's performance, the result of that repricing may be either higher or lower interest rates.
Other Condo Fees and Costs to Consider
Apart from the down payment and monthly amortization, you also have to pay other expenses, including the condo association dues, homeowners' association (HOA) fees, fire insurance, condo utilities, security fees, and closing fees like documentary stamp tax, transfer fees, and registration fees.
On top of these, you should also consider the real property taxes that you should pay when buying a condo in the Philippines.
Read more: Upfront and Hidden Home Ownership Costs You Need to Prepare For
✔️ Step 2: Be Clear About Your Idea of a Perfect Location
Once you know your budget, consider another important factor when buying a condo in the Philippines: location. It can make or break your whole condo living experience, so it's something you can't compromise on.
A condo in a less-than-ideal location defeats its own purpose, as people buy condos for the sake of convenience. If convenience is largely defined by location, then in order to find the right condo, you have to first define your "perfect location."
Remember, the best place to buy a condo in the Philippines is the place that works best for you—and it's only you who can identify that.
Here are some things to consider in terms of your ideal location when buying a condo in the Philippines:
Is it near your place of work?
Is it close to key establishments like hospitals and schools?
Is there any cosmopolitan district with access to food and lifestyle hubs?
Is there any economically secure area with a high rent appreciation?
Does it offer a safe environment to protect you and your loved ones from harm?
Is it a whole built-in condo community that provides everything you need within arm's reach?
Is there any peaceful spot that takes you away from the noise and congestion of the city?
Or do you have a preference for any particular city or province? Maybe you've been to some of the best places to live in the Philippines and made up your mind about settling down in one of them.
Once you've identified your perfect location, narrow down your search to condos in that area. Just make sure to keep your budget in mind because, as mentioned, condo prices in the Philippines vary per location.
Try to be flexible if you're operating on a tighter budget. If possible, you can also wait until you have a bigger budget for a better location.
✔️Step 3: Find a Highly Reputed Developer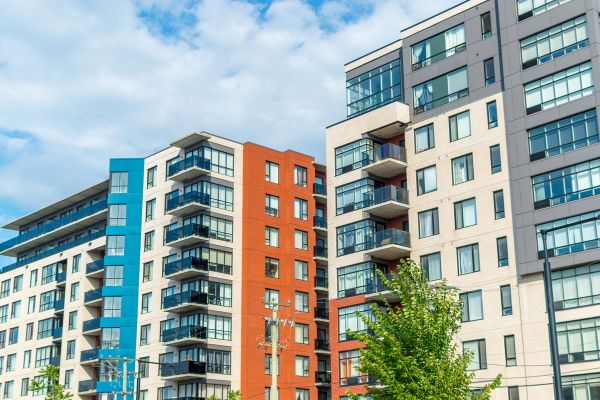 One of the most crucial things to consider when buying a condo in the Philippines is the developer. There are always new condos for sale everywhere, but there's no need for you to look at all of them.
Optimize your search and narrow your choices down to the best options within your ideal price range by checking out properties only from the most trusted developers.
How to Choose a Developer in the Philippines
While some good real estate developers in the Philippines occasionally have a few bad properties, you have a higher likelihood of finding a good property by starting with a good developer.
But where do you even begin? There are many routes you can take, including the following:
Do a quick background check about the developer online.
Join social media groups and pages dedicated to sharing insights about the developer.
Ask users of online forums or discussion websites for any relevant input.
Interview actual condo owners when you visit a property.
Here's a list of what to ask when buying a condo in the Philippines—these questions are mostly about developers:
Does the developer generally have a good track record?
How long has the developer been in the industry?
What innovations are the developer known for?
What awards and accolades has the developer received?
What are the amenities that the developer often includes in its properties?
Is the management competent?
How does the developer maintain its properties?
What are after-sales services like?
Who are the developer's target audiences?
What's the reputation of the neighborhoods created by the developer?
Who are the developer's partner establishments?
How does the developer treat its business tenants?
Are there any big names tied to the developer? What is their reputation?
How has the developer addressed issues or controversies in the past?
✔️ Step 4: Research the Property

Diligently
As any condo buying guide in the Philippines will tell you, it's not enough to find a good condo location and developer—you also have to check the actual property. Do an ocular visit and research in-depth about the property beforehand. Conducting an on-site inspection and thorough walk-through of the property will save you from unpleasant surprises when you move in.
Do your due diligence before making a purchase. While there are many condominiums for sale in the Philippines, a huge chunk of them are not really worth your time. The perks they promise may appear to hold up at first but fall apart under scrutiny.
Don't be enticed by shiny advertising—zoom in on the details and take a closer look at what each property is actually worth.
✔️ Step 5: Prepare All the Required Documents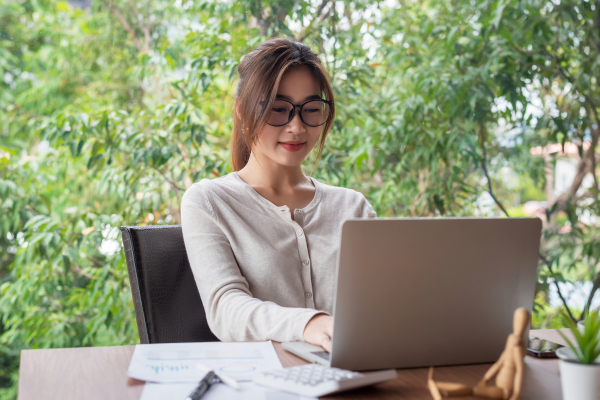 The process of buying a house in the Philippines is not exactly the same as that of buying a condo, but they do have something in common: the extensive documentation involved.
Buying real estate is a big deal, so you can't expect it to be as simple as buying a random trinket in the mall. To give you a snapshot of what you'll have to prepare, here are some of the basic requirements for buying a condo in the Philippines:
Proof of identity (i.e., valid government ID with photo)
Proof of income (i.e., employment certificates, bank statements, etc.)
Reservation agreement
There are also documents you must secure to prove your ownership of the property and protect yourself from legal disputes and claims down the line:
Contract to sell
Deed of absolute sale
Transfer certificate of title
Tax declarations
Payment receipts
If there's any document whose purpose you don't understand, don't hesitate to reach out to a real estate or legal professional. It's better to ask questions now than suffer the consequences of misinformation or ignorance later on.
See also: In-House vs Bank vs Pag-IBIG: Which is the Best Home Financing Option?
✔️ Bonus Tip on Buying a Condo in the Philippines: Prepare to Adjust Your Lifestyle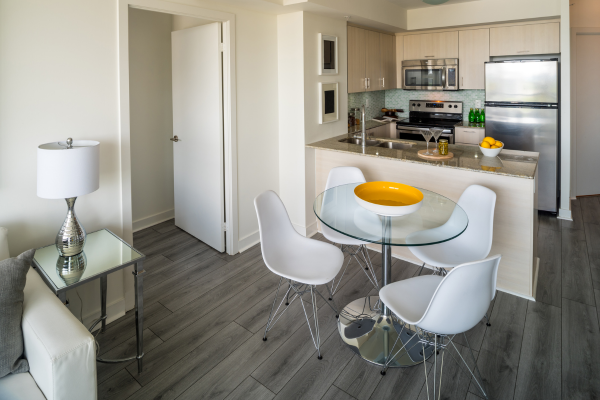 We can't stress this enough—buying a condo is a big move. It requires commitment, mental fortitude, and even a major lifestyle change if you're not already living like a condo dweller.
Just think about it—condo living is a lifestyle. Your new space will likely be smaller than what you're used to, so you have to explore being a minimalist. You can no longer buy any piece of junk you see—you have to be conscious of everything you own. Living in a smaller space also means you have to be tidier, so you can maximize every square meter of your unit.
Buying a condo ties you to a certain location, which limits your mobility. If you plan on moving out in the next few years or so, you won't be able to maximize the full use of your condo—which would be a shame, especially if you paid a fortune for it. If you have plans to migrate abroad, you might have to reassess either that or your plans to buy a condo.
Moreover, you have to consider the potential impact that a condo purchase might have on your peace of mind. If you bite more than you can chew and push through with this big purchase without first covering all your bases, you might as well say goodbye to your sanity for the next few years.
One of the worst-case scenarios that await you as an irresponsible real estate buyer is defaulting on your condo payments and seeing all your hard-earned money go down the drain. So make sure you're absolutely prepared before making such a big commitment.
Related reading:
Final Thoughts
A manual that fully captures how to buy or own a condo in the Philippines doesn't exist. There are lessons you'll learn only through experience.
Still, it's wise to absorb as much knowledge as you can before signing any contract, so make sure to exhaust all the resources available to you. Don't make any final decisions regarding buying a condo in the Philippines until you're absolutely sure that you can stand by them.
Good luck with your condo hunting and buying journey!

Sources: