"A condo or house? Which property should I buy?"
Welcome to the world of adulting—where making life choices involves something more crucial than your milk tea order. This time, you're making a serious buying decision between a condo vs house.
So that you won't regret your purchase several years down the line, carefully consider the pros and cons of each option. Look beyond the price tag, as many factors will affect your home purchase.
Pros and Cons of Buying a Condo in the Philippines
Advantages of Buying a Condominium
1. More Affordable Than a House and Lot
Condominiums are generally less expensive than houses and lots in the same area, particularly in prime locations. The exceptions, of course, are upscale condos in business districts like BGC and Rockwell.
For houses in Metro Manila, the median list price is PHP 14.5 million, which is more than double the median list price of condos in the metro (PHP 5.9 million)[1].
Houses cost higher than condos because they occupy larger spaces. If you take a closer look at prices per square meter (sqm), these are lower for houses than for condos. The median list price per sqm for houses in Metro Manila is PHP 64,894, while condos cost PHP 161,236 per sqm.
Prices of low-end and mid-range condos are also within reach of first-time buyers and middle-income families, starting at around PHP 1.7 million for a studio unit in Metro Manila.
2. Convenient Locations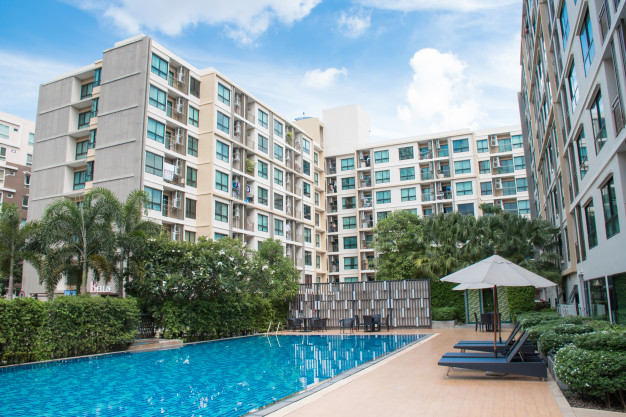 If you live in a condominium, establishments like malls, supermarkets, convenience stores, restaurants, laundry shops, transportation hubs, and hospitals are just a few minutes' walk or drive away.
Some establishments are located on the ground floor of condominium buildings. Condo dwellers just take the elevator down when they need to buy something.
Homeowners living in newer and more developed subdivisions may have access to commercial establishments as well. But condo owners enjoy easier access to more options within the area.
Because condos are typically located close to business districts, working professionals don't have to travel far to get to their workplaces. Living in a condo near the workplace helps one save significantly on commuting time and cost.
3. Wide Range of Amenities
Condo properties feature amenities like pools, sports facilities (like basketball, tennis, and badminton courts), gyms, lounge areas, function halls, playgrounds, and other recreational facilities.
Gated subdivisions offer similar amenities in their clubhouse, but they don't have reception areas that condos offer. Receptionists in condo complexes provide concierge services, like verifying visitors, assisting residents during emergencies, and accepting deliveries on behalf of residents.
4. Tighter Security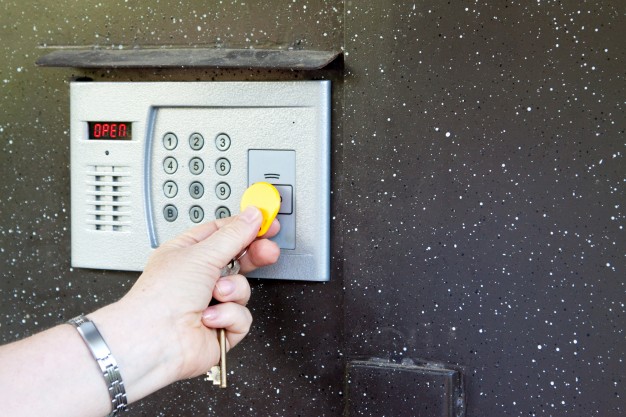 The level of security in most condominiums is higher compared to subdivisions. Condo communities have 24-hour security and CCTV cameras, and every unit and hallway are equipped with smoke detectors and fire sprinklers.
While subdivisions have roving guards (with some exclusive villages having CCTVs as well), maintaining strict security is more challenging in larger subdivisions than in smaller condo complexes.
5. Less Maintenance
Living in a condo unit involves less upkeep than a house and lot. No need to worry about things like cutting the grass in the yard, getting leaves off the roof, and cleaning gutters.
Condo residents only have to handle the maintenance of their unit's interior. The condo admin takes care of maintaining the public and outdoor premises for the residents.
Disadvantages of Buying a Condominium
1. High Condo Fees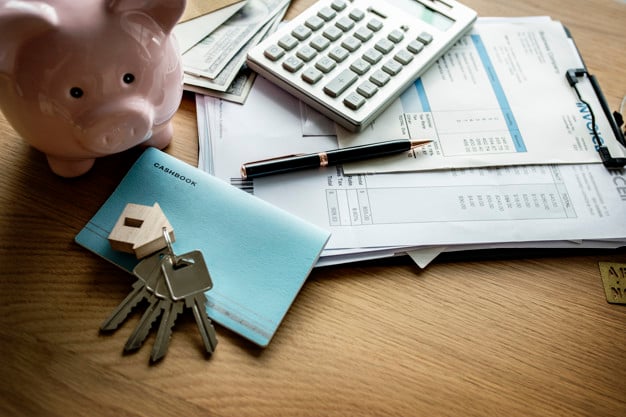 Over time, a condo costs more to own than a house because of the steep monthly association dues. These fees collected from condo residents cover the operational and maintenance costs of the entire condo complex.
In Metro Manila, monthly dues in condos [2] range from PHP 1,000+ to PHP 8,000+ depending on the size of the unit, location of the condo, and the property developer.
Condo owners keep paying their monthly dues—which are subject to increases—long after they've paid off the mortgage of their unit.
Adding to the financial burden is the penalty for failure to pay the association dues on time. As much as 4% interest per month is charged for late payments.
On top of the monthly dues, condo owners are required to pay membership fees and parking fees. Real property tax (RPT) on the unit has to be paid every quarter or year, as well as the condo owner's share of RPT on shared areas and the land where the condominium is built.
2. Limited Interior Space
In a condo, be prepared to live in a tiny space—as small as 18 sqm for a studio-type unit. On average, condominiums in the Philippines have less than 50 sqm floor area.
Unlike those living in more spacious house and lots, condo dwellers don't have their own exterior space. Instead, they share outdoor facilities and common areas with other residents.
3. Less Freedom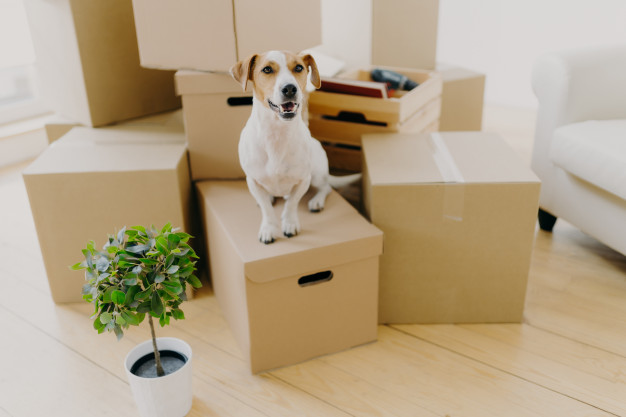 In condo communities, extension projects are not allowed because they may affect building integrity. Since condo spaces are very much limited, there's no way you can build an additional room for your growing family.
Condo owners may renovate within the boundaries of their unit, though. But before starting any home repair or improvement, residents must secure approval first from the property management office.
That's just one of the many restrictions of condo living. Condo dwellers are also expected to follow numerous house rules. For example, there are limits on the use of common areas and facilities. Some condos don't allow pets, and others that do impose pet policies limit the number and types of pets in each unit.
4. Lack of Peace and Privacy
A condo may not be the right property to purchase if you value living in peace and quiet.
Every condo dweller has neighbors above, below, and on the sides of the unit. Nobody is spared from all sorts of noise. From noisy kids and crying babies to partying neighbors and loud footsteps and chatters—all condo communities have them.
Also, people are walking along the halls every day, so you can't leave your doors open when you want some fresh air in.

Pros and Cons of Buying a House in the Philippines
Advantages of Buying a House and Lot
1. Bigger Spaces
The biggest advantage of owning a house is having a larger interior space, plus an outdoor space of your own.
Houses have more spacious living rooms, kitchens, dining areas, and bedrooms. Unlike condo owners, homeowners typically have their own garage and space for laundry and dirty kitchen.
2. Full and Exclusive Rights to the Property
When you buy a house and lot, you own a piece of land that's exclusively yours. In contrast, condominium residents share ownership of the land, which is why they don't enjoy as much freedom as homeowners do.
A house is easier to customize than a condo. As a homeowner, you're free to change your wall paint any time or create an additional room. You may construct a veranda, start a garden, or build a small playground for your kids in the backyard. Nobody can stop you from maximizing your indoor and outdoor space.
You may renovate, repair, or expand your house to your liking. You can even add a second or third floor if you need a larger space. But before starting your home improvement project, you must secure a building permit from your city or municipal hall—it's mandated by the National Building Code of the Philippines.
Related: Home Improvement Loans: Finding the Best Fit for You
3. Greater Privacy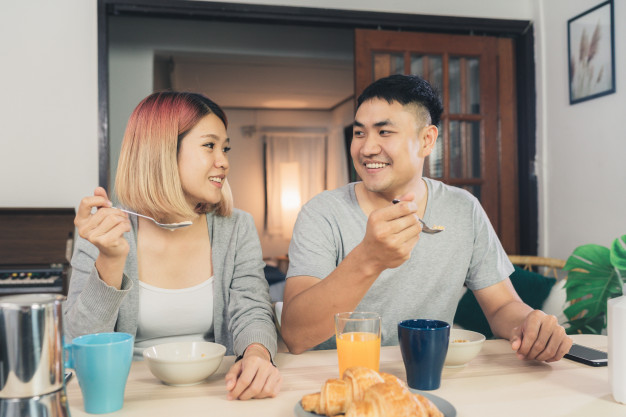 In general, subdivisions have more peaceful neighborhoods than condo communities. Homeowners live quite farther away from each other.
In a detached house, you're not sharing the same wall, floor, or building with your neighbors. Even if you live in a townhouse or duplex, you still enjoy more privacy than condo dwellers. Despite sharing walls, you and your neighbors have your own separate space.
Noise won't bother you as much as you would in a condo, except when your neighbors hold late-night videoke sessions.
4. Good Long-Term Investment
A house and lot is a lifetime asset that can be passed on from one generation to the next. Even though the value of the structure decreases, the land where it's constructed steadily appreciates over time. This makes a house purchase a better long-term investment than a condo, which has a lifespan of only 50 years.
Related: Tips When Buying Your First Real Estate Property
5. Development in the Suburbs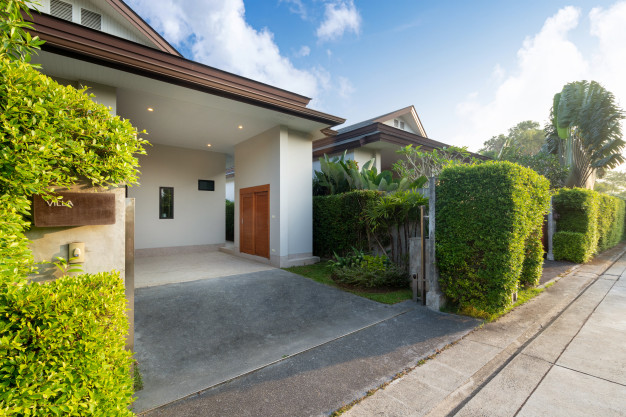 Explore options outside Metro Manila, and you'll find house and lots around four times cheaper than those in the metro.
Aside from affordable housing prices, suburban areas—particularly Bulacan, Cavite, Laguna, and Rizal—have been undergoing rapid urbanization in the last decade. There are now more roads, highways, commercial areas, and of course, residential developments in these provinces near Manila.
Buying a house in the suburbs now while developments are underway is a smart investment. When these areas get fully developed, prices of house and lots will certainly go up.
Disadvantages of Buying a House and Lot
1. More Difficult and Costly to Maintain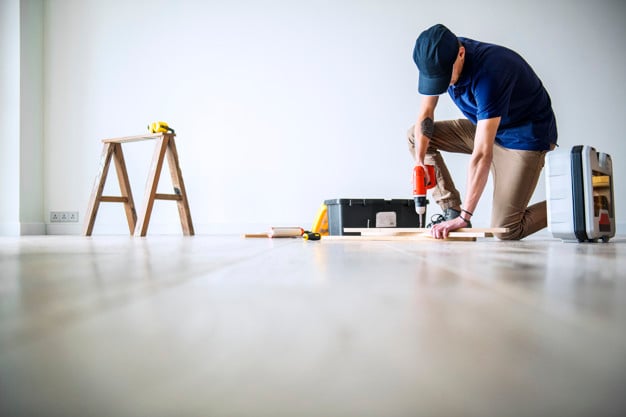 With a house and lot ownership, you have total control over your property. This also means you bear the full responsibility for its upkeep. You can hire somebody else to handle different aspects of your home maintenance, but this can be expensive.
Condo owners share building maintenance expenses with other residents, while homeowners pay for their property maintenance by themselves.
2. Higher Utility Bills
Having a larger living space comes with a drawback: higher electricity and water consumption. Because of that, homeowners pay higher bills than condo owners.
3. Long Commutes
Most available and affordable house and lots for sale are located in suburban areas. Travel time to and from central business districts, where most people work, takes about two to four hours.
With the current state of our mass transport system, homeowners who live outside Metro Manila would have to endure long and tiring daily commutes.
Condo vs House: 3 Factors to Consider When Choosing a Property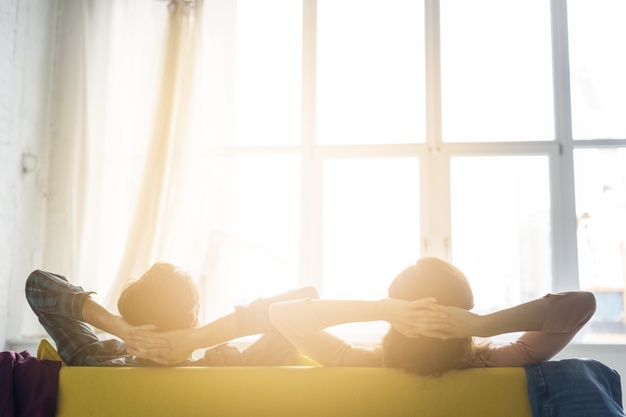 1. Your Budget
A home purchase is one of the biggest investments you'll ever make. Regardless of the property type you decide to buy, it has to be something you can afford.
How much of your income should go to home financing? As a rule of thumb, you shouldn't be spending over 28% of your gross monthly income[3] on your housing amortization. Otherwise, you'll quickly drain your savings.
When setting your budget for a condo or house purchase, use an online loan calculator to estimate how much you can afford to borrow based on your income.
2. Location
Where you want to live largely affects your home buying decision. If you love the convenience of city living, then buying a condo makes a more practical choice.
However, if you prefer a more laid-back and peaceful environment, you should buy a house and lot situated outside Metro Manila.
3. Your Lifestyle and Status
Another important consideration when choosing between a condo vs house is where you currently stand in life. For example, the needs of a newly married couple looking for a place to call their own are entirely different from an OFW looking for a profitable real estate investment.
Who should buy a condo:
Young professionals who are single and living a busy, fast-paced life
Newlyweds
Small families with one or two kids
Former OFWs who are used to condo living in Hong Kong, Singapore, Japan, South Korea, and other countries with mostly high-rise residential buildings
Empty nesters (parents whose children have grown up and moved out)
Who should buy a house:
Large families of five or more
Pet lovers
People looking for long-term investments
Retirees
Final Thoughts: Should I Buy a House or Condo?
The right choice boils down to what you value most in a home and which one can give you a better quality of living.
Whether you buy a condominium or a house and lot, financing your dream home is now easier on the budget with plenty of housing loan options in the Philippines. However, like deciding between a condo vs house, choosing from a wide array of financing options can be daunting for first-time homebuyers. Carefully weigh your options so you can find the right choice for you.

Sources: