Ready for the next chapter of your life? If you're reading this, home-buying is clearly on the horizon for you. It hardly matters if you're newlyweds who recently tied the knot, a couple still planning for the big day, or partners just looking to build a home together.
Reaching this milestone is a great feat on its own and should be met with deserved cheers. Congrats on unlocking a new level of adulting! Take a moment to celebrate.
But once the festivities die down, plant your feet back on the ground. Remember that owning a home is not as glamorous as it seems. You need a lot of time, money, patience, and—if this is your first big purchase as a couple—courage to get through this in one piece.
Lucky for you, we have some tips for buying a house for couples so that you don't have to go house-hunting with a blunt spear.
10 House-Hunting Tips for Couples
Buying a house isn't as easy as they make it look in lifestyle shows: a couple shows up at an open house, falls in love with the place, and then issues a check before the episode is over.
In real life, there are many things to consider before deciding on the perfect house for couples. Here are important home-buying tips in 2023.
✔️ Do a Finance Health Check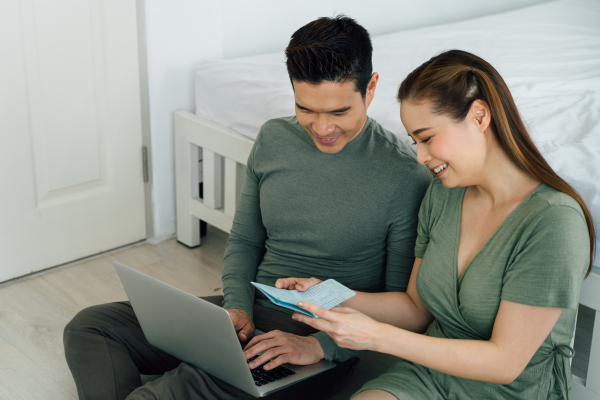 For first-time home buyers, it's important to evaluate your joint financial situation early on. Take a minute to sit with your partner and lay all your cards on the table.
The last thing you want is to sign a binding contract, only to find out later that you married someone deep in debt. That's an awful way to slip into financial quicksand.
Do a finance health check with your spouse before making any commitments so you know exactly where you stand. You'll get an idea of what you can and can't afford, setting you up for a more realistic journey ahead.
✔️ Start a House Fund
Stash away some extra cash for your home purchase. If you can pay for your house in full without overly limiting your daily spending, all you have to save for are the smaller stuff like furnishings, utilities, fees, taxes, insurance, and other miscellaneous costs.
On the other hand, if you need to take out a loan to purchase a house, take note that you still have to save up for a down payment.[1] Typically, that's between 10% and 30% of the total property value. If you're eyeing a house worth millions, make sure to save hundreds of thousands, so you can make that initial investment.
The earlier you save up, the faster you'll get the house of your dreams. Also, keep in mind that the higher your down payment is, the easier it'll be for you down the road. Look up saving tips for couples to learn how to budget together.
Related article: How to Budget as a Couple: Solenn and Nico on Managing Their Finances
✔️ Improve Your Credit Score
Your credit score is one way to measure your financial health. A good credit score means faster and easier approval of new loans. Building your credit can take months or years, so work on this as soon as possible, especially if you're planning to buy a house for a couple soon.
If you have a credit card, avoid going over your credit limit. Also, make sure to pay your monthly balances on time. The same goes for any of your other existing loans.
✔️ Get Pre-Approved for a Loan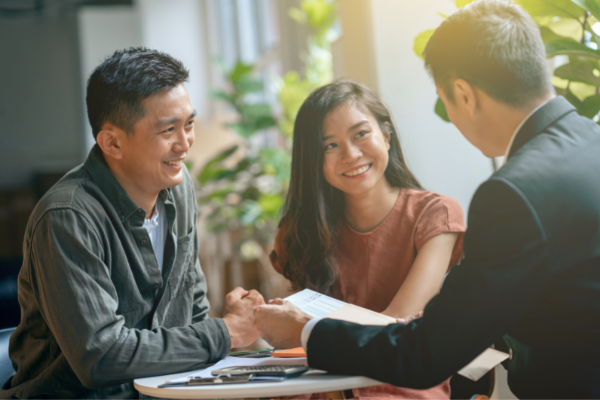 This is one of the most practical tips for buying a house, especially if you know you can't afford to pay for the costs in full.
Before you fixate on any specific property, try getting pre-approved for a loan first.[2] This way, you can gauge how much you can take out based on your financial capacity. You can also manage your expectations in case you're planning to go for something you can't achieve.
✔️ Know Your Loan Options
Before taking out a housing loan, make sure you have all the information you need to choose what's best for you. Some options are inevitably better than others.
Apart from the Pag-IBIG Fund, several other banks and financial institutions offer home loan programs in the Philippines.
🏠 Buy the Perfect House for a Couple with Security Bank

One of your best loan options is the Security Bank Home Loan.[3] With this award-winning loan,[4] you can borrow up to 80% of the property's appraised value. Just head on to their website[5] to apply for the Security Bank Home Loan.
Check out its features:
Flexible terms - With Security Bank's repayment terms, you can pay for up to 15 years for a residential vacant lot or condominium unit, 20 years for a townhouse or duplex, and 25 years for a house and lot.
Fixed interest rates - Security Bank has some of the lowest interest rates in the market, starting at 7% for one year, 7.25% for three years, and 7.75% for five years.
High loan amount - With loan amounts that range from ₱1 million to ₱10 million, you can finally buy your dream home.
All-In Financing payment option - Include bank fees in your loanable amount with Security Bank Home Loan's All-In Financing. With this feature, you can pay the charges together with your monthly payments throughout the term.
To apply, you have to meet the following eligibility requirements:


21 to 65 years old upon loan maturity
Must have a minimum monthly income of ₱50,000 (combined amount for joint borrowers)
Must be employed for at least two years
If self-employed, must be operating a profitable business for the last three years
For the full list of requirements, visit Security Bank's website.[6]
✔️ Devise a Realistic Plan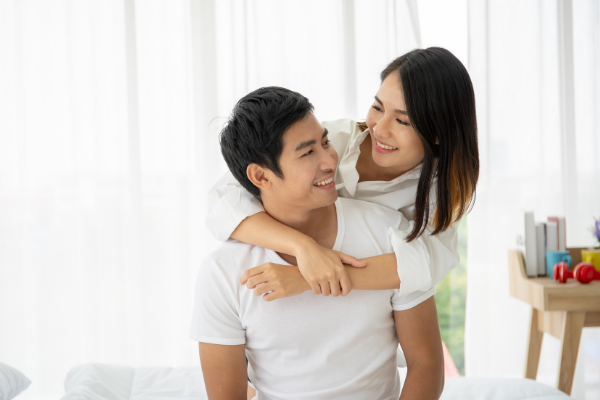 Once you have all the key pieces of information, it's time to put them together and come up with a plan. Do this with your partner so you can consider each other's insights. This exercise will also help you gauge your financial compatibility as a couple.
Consider how big your family can get. If you see kids in your future, include them in the picture before choosing a house. If you're planning to adopt pets, factor them in as well. Is a garden out front or a spacious yard at the back best for them?
Also, do you like a semi-modern house or one that looks more traditional? Do you prefer a simple house interior or one that exudes more personality? How many vehicles do you plan to buy and will you need a garage?
Lay these considerations out before you agree on a house for couples.
✔️ Get Your Priorities Straight
Remember that not everything will go according to plan. You may not even get to check everything off on your list. That's why it's essential to know your priorities.
What are your non-negotiables or must-haves? What can you compromise on?
If you're purchasing a foreclosed property, for example, you may not like the original layout of the interior. Maybe the paint is chipped or faded in some areas. Or maybe some of the tiles are broken.
But if the property is in an ideal location with a good neighborhood, do the smaller things really matter that much? You can always redecorate anything that's not to your taste.
If a property ticks the most important boxes, maybe you can forgive a few shortcomings. Keep an open mind so you can find the right house faster.
✔️ Research About Real Estate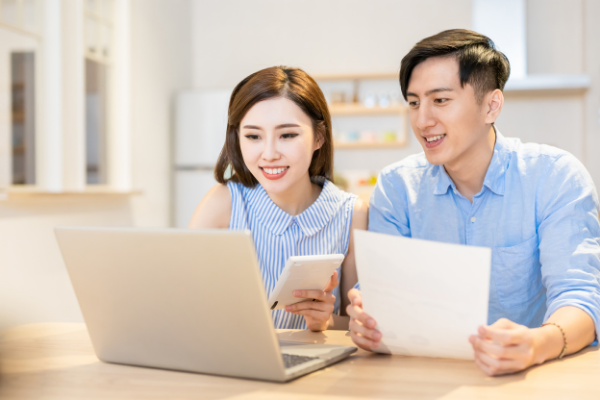 This is the best advice for first-time home buyers that you'll do well to take. After all, you live in the golden age of information—take advantage of that.
Perform a background check on a developer over the internet. Research other key information like the average price of houses in certain locations, the crime rate, traffic conditions, or even the number of hospitals and schools within the vicinity.
✔️ Find the Right Realtor
To make the search for the right house for couples as seamless as possible, work only with a qualified real estate professional. You'll sleep better at night knowing that your future is in the hands of someone with credibility and respectability in their field. The right realtor can also give you practical advice and insights on real estate.
✔️ Attend Open Houses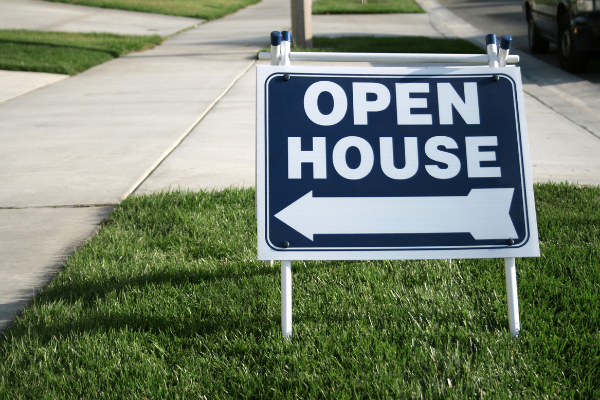 Nothing beats seeing the house you're eyeing in person. Once you identify houses that fit your requirements, go ahead and check them on location.
Size up each property and look around the neighborhood. Can you picture yourself living there? If not, at least you can easily cross it off your list. If yes, then maybe you've found your dream home.
Final Thoughts
Buying a house for a couple will likely be one of the biggest purchases you'll ever make—and one that'll impact the rest of your life. Don't rush into it. Take your time and make sure you're financially, emotionally, and mentally prepared to take it on and see it through.
If you keep the goal in sight, you'll eventually find the perfect place where you can forge new memories with your loved ones.

DISCLAIMER: This article was created in partnership with Security Bank Corporation. While we are financially compensated for this collaboration, we ensure to maintain our editorial integrity to provide you with the best recommendations that can help you make smarter financial decisions.
Sources: