Did you know that money problems are among the leading cause of failed marriages? One of the first things you need to do after—or even before—your wedding is to work with your partner on managing your finances.
You can draw inspiration from popular celebrity couple Solenn Heussaff and Nico Bolzico. Behind the scenes of funny couple pranks and parenting adventures with Thylane and newborn baby Maëlys, the couple takes their financial wellness as a married couple very seriously.
Read on for financial tips from Solenn and Nico, so you can learn how to budget as a couple.
How to Budget as a Couple, According to Solenn and Nico
Money is always a sensitive issue, even if it's with a significant other, so it's no wonder plenty of couples delay or avoid talking about it. But learning how to budget money as a couple is an important matter that should be addressed as early as possible.
Below, Solenn and Nico share helpful tips on how you and your partner can do it.
✔️ Discuss Your Financial Goals as a Couple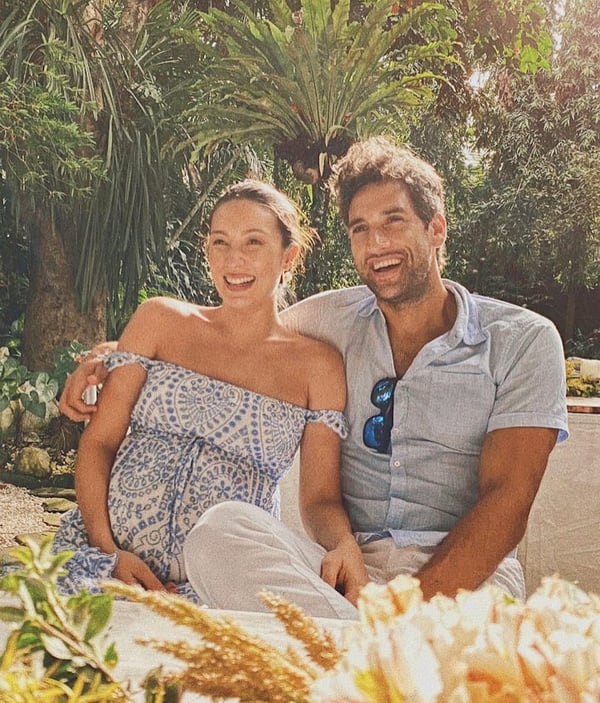 Since they got married in 2016, Solenn and Nico have been talking about their financial goals openly to each other. From the get-go, they made sure they were on the same page in terms of how to budget as a couple and grow their money.
The celebrity duo is also aligned in their goal of leading a relatively frugal lifestyle, splurging mostly on travel and food. "I'm not really the maluho type. I actually have very basic needs, even in fashion. Hindi ako 'yung always branded clothes," Solenn said.[1]
Solenn also shared that instead of buying Nico expensive gifts, she shows her love by cooking. "We're not really materialistic. There's nothing I can buy for Nico that would make him super happy… I like preparing food for him. Cooking is my love language."[2]
✔️ Get Both Joint and Separate Bank Accounts
In an exclusive interview with Moneymax, Nico encouraged married couples to share bank accounts. "As long as the wife doesn't have a limitless credit card, you'll be fine," he joked.
Each month, Solenn and Nico deposit the same amount into this joint account. This is where they get money to pay for their household expenses.
That said, it's still important for married couples to have their own income and savings, separate from their joint bank account. "I don't believe in 'what is yours is mine' and vice versa. We share a lot of things, but we still have our separate income," Nico explained.
But when it comes to personal expenses, they pay for their own. "'Pag travel ko, sa bank account ko, 'pag travel niya, sa bank account niya. Very modern!" Solenn shared.[3]
According to Solenn, this kind of setup saves them from lengthy discussions about money and gives them the freedom to plan and spend what they earn on their own.
✔️ Start Saving for Your Children As Soon As You Can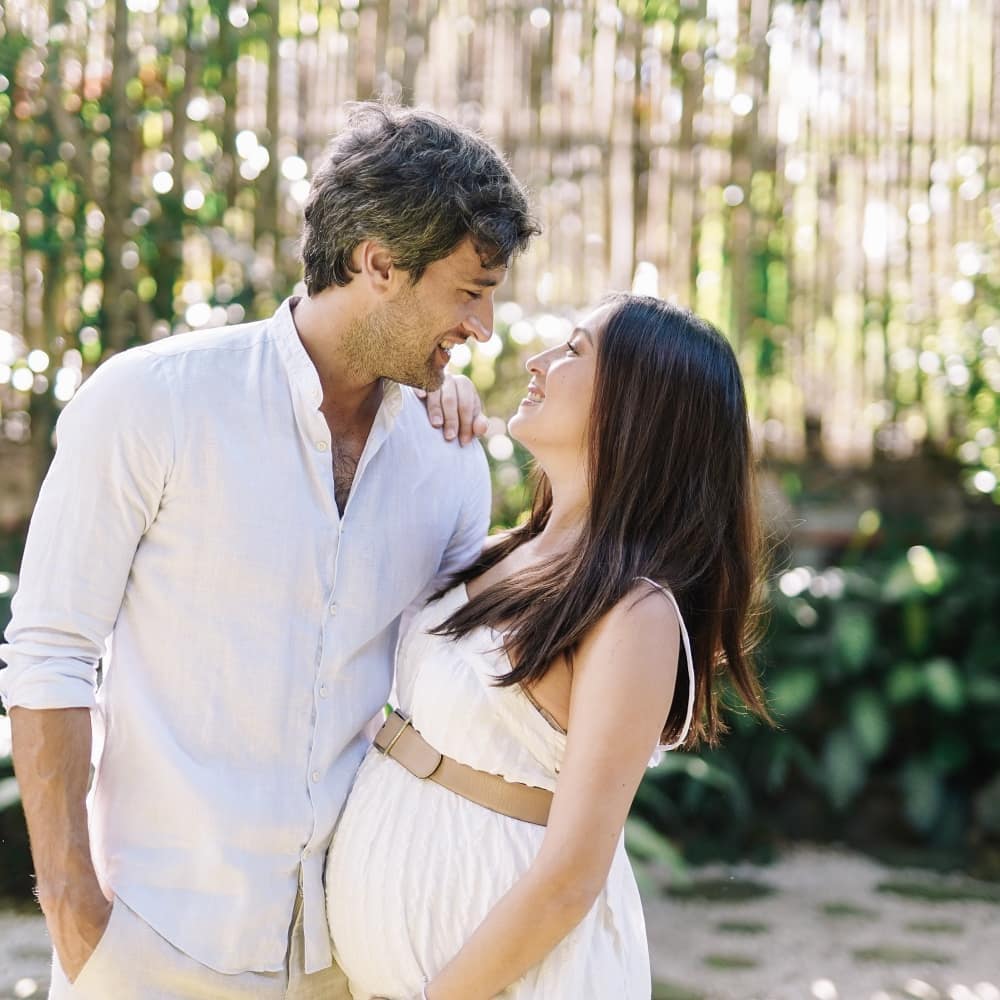 Photo: @solenn (Instagram)
Even before Thylane (their firstborn) arrived, Solenn was a pretty good saver. Now, she also makes sure to put money aside for the children's future. The couple has a separate account where they put extra savings for the children, including funds for when they eventually go to school.
"It's very important to try and look at what the future holds and to prepare for it," she said. "And when it comes to spending on wants, we make sure we don't spend beyond what we're earning so that we can put aside enough for our savings."[4]
✔️ Prepare for the Worst
For Solenn, it's important to regularly monitor "what was," "what's to come," and to prepare for "what ifs." This means she tracks her expenses and makes sure to prepare for financial emergencies.[5]
After transitioning to a new chapter with the arrival of Thylane and now baby Maëlys, the couple took steps to protect themselves and their financial future. Young, successful, and fit as they are, they got life insurance coverage to secure their family's financial future.
"It made me realize the importance of investing and preparing for whatever life may bring," Solenn said.[6]
✔️ Don't be Too Risk-Averse When It Comes to Investments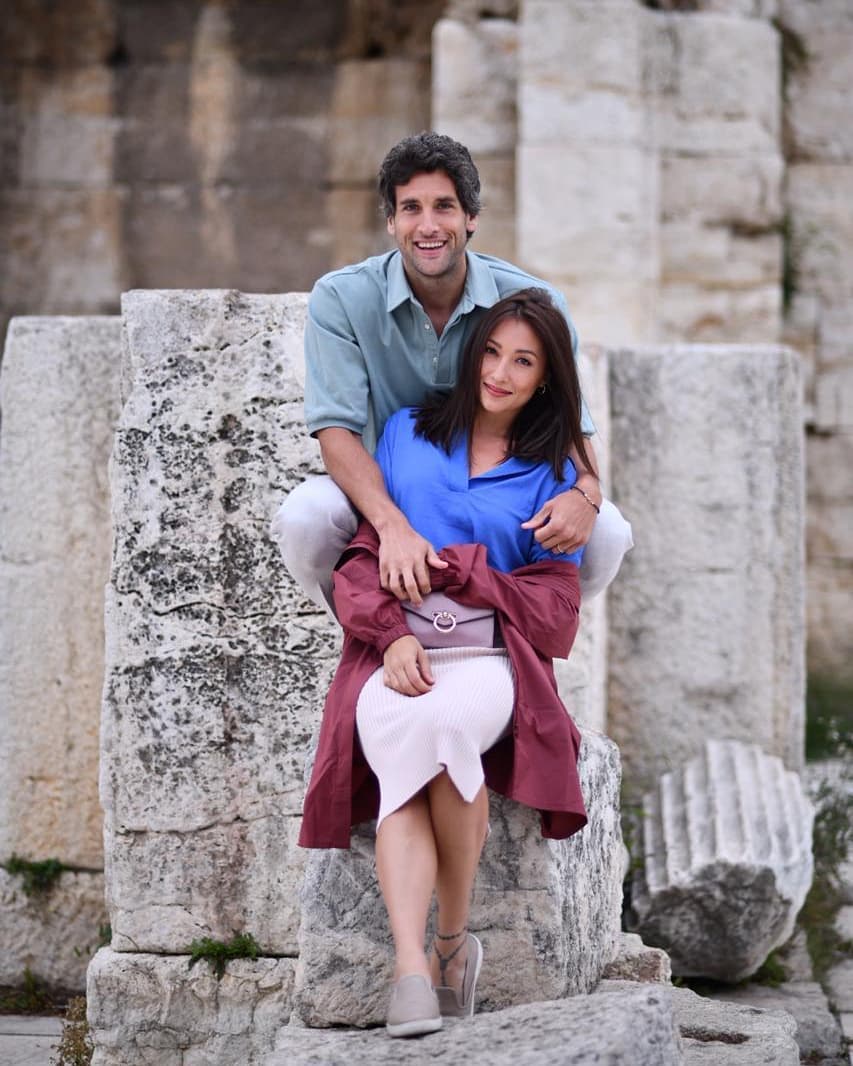 Photo: @solenn (Instagram)
Eighty percent of Nico's money is invested in LM10 Corporation, an agribusiness tech company he founded in 2012, as well as more diversified investments. The rest is invested in private equity at a 5% yearly return with no exit cost.
Solenn and Nico also invest together. "We started doing joint investments in the food and beverage sector, and we have a joint bank account where we deposit the dividends," Nico shared.
When presented with various investment options, many people tend to choose the one with the lowest risk. For Nico, this is a pitfall that married couples must avoid.
"If you're still young, the returns can benefit you as a couple in the long run. Get advice from financial advisors who can provide you with a suitable choice based on your risk appetite," he added.
Related reading:
Final Thoughts
If you think Solenn and Nico's love story is #goals, their financial prowess on how to budget as a couple is even more inspiring. Although there's no one-size-fits-all rule when it comes to learning how to budget as a married couple, it doesn't hurt to learn from stories of money-savvy couples like Solenn and Nico.

Sources: