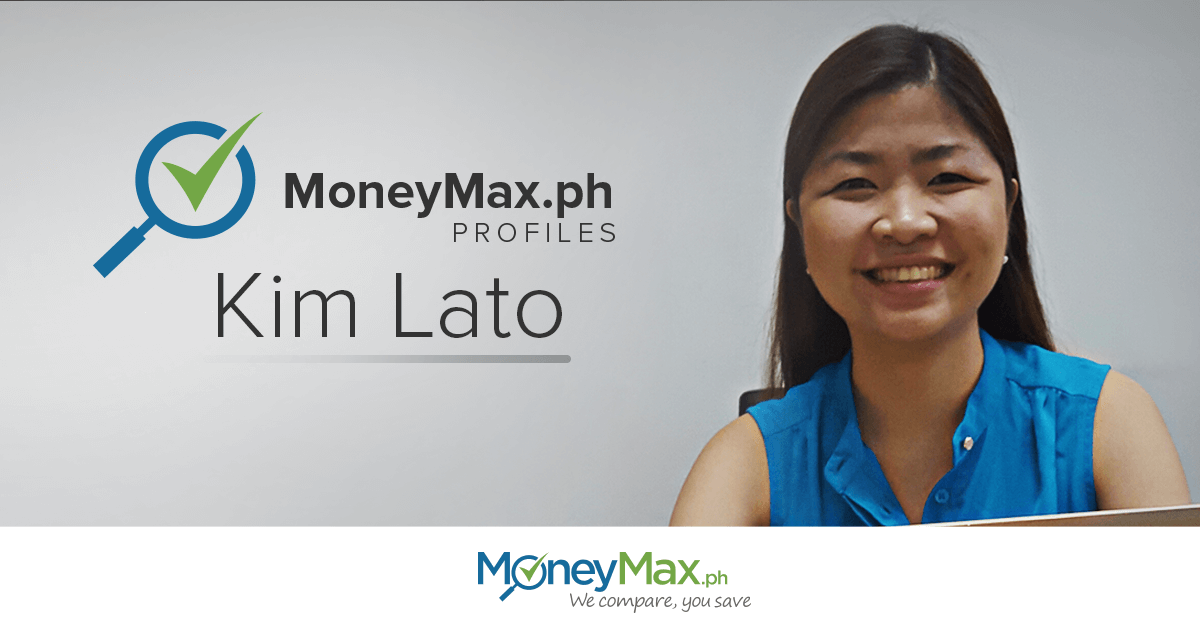 When searching for the best place to buy gadgets online, Kimstore.com is the first stop for many of us. The online marketplace started by Kim Lato while she was in college has been around for almost nine years, offering great deals on cameras, smartphones, tablets, and other accessories.
Starting a business isn't easy; sustaining one is even harder.
MoneyMax.ph sat down with Kim herself to talk about the rise of Kimstore, the challenges of starting a business, and what it takes to succeed as an entrepreneur.
When you were growing up, did you already know you wanted to start a business?
KL: I came from an entrepreneurial family, so it was normal for me to see my parents running their own businesses. Then when it came time to start my own, it was easy for me to welcome the idea of having my own business.
How did you get the idea for Kimstore?
KL: When I was in college, I loved photography. I had a pool of friends on Multiply, which at the time was the fastest-growing social network, and it was a marketplace. Usually, people just blogged on it, but it came to my mind that "Hey, I have friends on Multiply, so why not sell in this community?" So I started selling camera lenses, cameras, and other accessories.
Then I grew my network. People who bought cameras from me were also looking for phones and tablets, so in a way, customers also dictated what I was going to sell. My camera store became a more full-fledged online store.
When did you realize that you could turn Kimstore into a full business?
KL: When I graduated in 2008, we had a financial crisis. As a marketing graduate from De La Salle University, I didn't have a lot of opportunities, not unless I went abroad pero ayokong mag-abroad eh.
So I thought, "try to take a risk na lang." After one year, two years, if it doesn't work, then I can try a day job.
How did you grow your business?
KL: I started by myself. Order processing, payment delivery, ordering from suppliers, I was a one-man team. When I graduated, I had one helper; our maid. My parents were worried if I was doing deliveries myself.
Then my market grew from La Salle to UP, Ateneo, UST. From there, my customers spread the word to their friends, their relatives, and the network developed itself.
That's when I saw that it was a scalable business, that I could grow. Kimstore, tatagal pa siya.
What challenges did you face as you tried to grow Kimstore?
KL: Filipinos are mall shoppers talaga. My problem was, how do you convince people to buy online? So I really relied on my unique selling proposition: convenience, getting your orders via delivery or via meetup, so no need to go to malls.
But now, people realize that online is really convenient. Now the challenge is establishing your credibility so more people buy online from you.
Now there are more stores like Lazada that sell online. How do you see this affecting your business?
KL: I look at it positively. The more people who are buying online, the more potential customers you have. Masubukan lang nilang maka-buy online, and they have a good experience, we can transition mall buyers into online buyers. If stores like Lazada can bring more people to online buying, it's good for all of us.
Multiply closed in 2013; did that hurt Kimstore?
KL: When Multiply closed, everyone was shocked because it wasn't a calculated situation. So I started to worry. Saan ako babahay? As an online store you obviously need a website. For me at that time, everything was on Multiply: the e-commerce, the payment gateway, the customers, everything.
I was on Facebook and Twitter though, and I saw that people were searching for Kimstore. So I knew that people were looking for me, thinking, "Wala na si Multiply, saan na si Kimstore?" So in 2013, I know it's very delayed for an online store but I finally set up my website at kimstore.com.
What are your plans for Kimstore for the next few years?
KL: To continue what I do best; providing latest electronics at an affordable price. People know Kimstore because of its convenience and friendly customer service. In Amazon or other online stores, you just check out and you don't talk to anyone. Here you can inquire about any type of electronics, and we can provide you personal opinions whether the S6 or S6 Edge is better, for example.
We continue to innovate ourselves. We saw the opportunity to expand our customer base so we partnered with LBCommerce so customers in the province can do cash on delivery too. Before it was just Metro Manila but since marami na akong provincial customers who want cash on delivery, we found a way to make that happen.
Right now I'm looking for partners who can offer installment plans to our customers because there are a lot of people who may not have a credit card but have the cash to buy things online.
Do you have any advice for people who want to start their own business?
KL: Take the risk. Keep up the faith. You won't be on a high all the time, sometimes there'll be highs, sometimes there'll be lows so during the low periods you have to study.
The only thing that makes me different from another person is that they didn't try, they just dreamed about it. I tried and made it happen. Everything has a risk, and it's up to you to take that risk. But if you don't try now kailan pa?
The Bottom Line
As Kim Lato showed in this interview, succeeding in business takes a lot of knowledge about your market, hard work to achieve your goals, and the capacity to innovate in today's fast-changing business climate. Before you throw yourself headfirst into entrepreneurship, first ask yourself: are you ready to take the risk?