They met in 2008 and quickly struck up a friendship when they realized they were both from the same neighborhood in Bulacan. The rest, as they say, is history.
For the past 14 years, Moneymax's Telesales Manager Warlough Madali and Jhayson Opimo have been navigating life and finances together like a well-oiled machine. And to celebrate Pride Month in the Philippines, this money-savvy couple shared their lessons and experiences with LGBTQ financial planning and wealth management.
If you're an LGBTQ single or couple with questions about LGBTQ finance, learn and be inspired by Warlough and Jhayson's story.
Budgeting and Cash Flow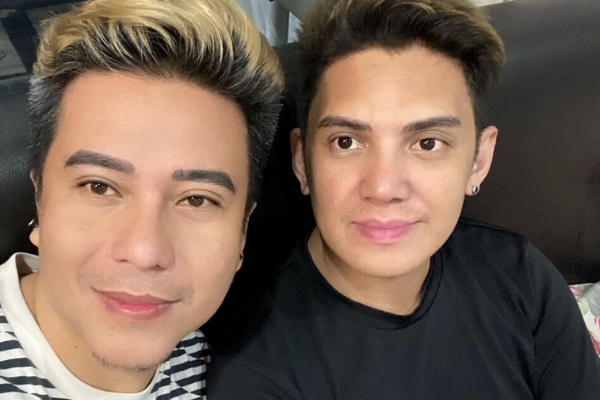 Warlough and Jhayson had completely different views about money early in their relationship. Maybe because they came from different family backgrounds, and Warlough is older by 10 years and had more experience with money management.
Jhayson was at that stage where he wanted to enjoy what he earned. He didn't think much about saving and budgeting. Warlough, on the other hand, was done with the mindless spending and the happy-go-lucky stage. He was taking his finances more seriously.
But with Warlough's encouragement and help, Jhayson began to be more conscious of his spending and saving habits. Being in a long-term relationship also played a big factor because they now have the same views and agree on most things about money.
Money is Not an Issue
When it comes to money management, Jhayson lets Warlough take over. Since day one of their relationship, they share everything money-wise. They have money in their wallets for both of them whenever they need it.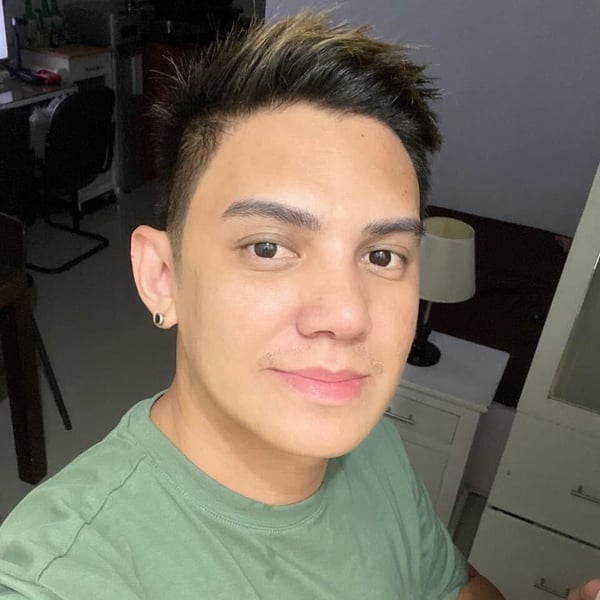 "Money's not an issue. Lahat ng kinikita ko, hinahayaan ko na kay War," he shared.
As the relationship's designated money manager, Warlough is responsible for settling their bills and putting their money in savings and investments. He took up Accountancy in college, so he admits that he enjoys this task more than Jhayson does. In fact, he has been doing daily money management for both of them for the past six years. Warlough has an itemized and very detailed spreadsheet that tracks their income, expenses, and net worth.
To keep money management simple, they follow the same pattern and stick to the same strategy that has been very effective for them through the years. Warlough makes it a point to review their finances every day to check their budget, review their spending, and see if they're on track with their savings goals. This makes it easier to talk about money. They can readily consult each other on what they need to adjust in their budget or with a particular expense, and so on.
Shared Payments and Combined Savings
Some couples split the bills. One would pay for the house and the car, and the other would pay for the utilities. With Warlough and Jhayson, they share payments for everything. This applies to their savings as well.
Although most of their savings accounts are under Warlough's name, they also have several joint savings accounts put up for easier access. Furthermore, their properties are under both of their names, so these will be easier to manage or access in case something happens to either one of them.
Savings Goals and Sacrifices
Warlough and Jhayson are a couple with a plan, which is why they're very strict and disciplined when it comes to their finances. As much as possible, they try to cut down on all their expenses just to save. In short, they sacrifice a lot to make sure that they stick to the budget and hit their monthly savings goals.
But they're both foodies, and they like to reward themselves for their hard work with delicious food. They do this often while still being mindful of their budget.
Saving is Easy But...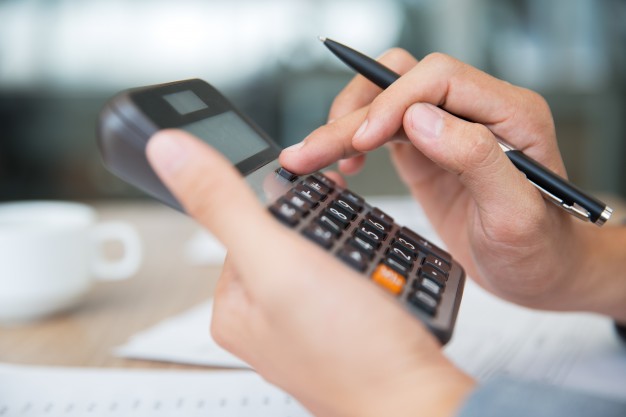 One thing Warlough realized is that the concept of saving money is so easy and so basic. But committing to your savings plan is easier said than done. To overcome this challenge, Warlough and Jhayson make sure that their income is bigger than their expenses.
They also make it a point to put away money for savings first. "And then pagkasyahin 'yung matitira, which is, admittedly, very hard to do if you have no idea how much you're spending monthly," Warlough said.
Warlough's spreadsheet helps them track all their income and expenses. They list all their expenses down, from the smallest to the biggest, so they know up to the last centavo just how much they can afford to save. From there, they cut back on some expenses, so they can have more savings.
Related article: Interview: How to Save 50% or More of Your Salary
Investments
When it comes to investment, this couple chooses theirs carefully and makes sure they're aligned with their financial goals. These are their main considerations.
Short-Term vs. Long-Term Investments
Warlough and Jhayson have also learned a lot about investing over the years. One lesson is to have both short-term and long-term investments.
But for this couple, long-term investments must be prioritized. Even if the interest rates are not that high compared to short-term investments, they're safer and offer a more consistent yield.
Diversity
They also like variety and changing things up on a regular basis, so this applies to their investments as well.
"Don't put all your eggs in one basket," Warlough advised. As with any kind of investment, always be cautious before parting with your hard-earned money. Investments that promise higher rewards entail a higher amount of risk, too.
According to Warlough, they once tried an investment plan that offered a 5% return per month. Fortunately, nothing bad happened with their money. Maybe it was beginner's luck, or maybe it was really just how it worked. But they decided that they weren't that kind of risk-takers. "If you're willing to take the risk, invest, pero konti lang, huwag lahat."
Fruits of Their Labor
Currently, Warlough and Jhayson are proud owners of a condo unit (for turnover in May 2023) and a residential lot in a high-end location in Mexico, Pampanga.
They bought the condo unit at a pre-selling price of ₱3.2 million back in 2018. Now, it's priced at ₱4.5 million with a turnover value of ₱4.8 million.
Their Pampanga lot is in a great location close to a big mall and the NLEX. They chose Pampanga because it has always been their dream to live in the countryside.
But their plans can still change. For now, Warlough and Jhayson plan to build a house there. It's close to the city if they ever decide to live there and work. It's also close to nature, making it a good place to retire. Or they can simply just sell it in the future, too.
"Tuloy-tuloy lang for financial freedom. We're looking forward to aging gracefully kasi," Warlough said.
Recommended Learning Resources for Stock Investing
This couple also has a good nose for investments, thanks to the many tools and resources they used over the years. For Warlough, it's a mix of books, articles, and even YouTube videos.
He also attributes his investment know-how to friends and colleagues in COL Financial[1] and International Marketing Group (IMG).[2] "I follow them for financial advice and tips on investing," he added. Moreover, he recommended taking up free basic courses on stocks online if you're a newbie investor.
Read more:
Life Insurance
Warlough observed that when you're young, you don't really think about life insurance that much. But because he's older now and his anxiety is getting worse, he realized the importance of having a life insurance policy.
A recent life event also made him ponder on how short and uncertain life is, and just how expensive getting sick can be.
His top consideration in choosing his VUL insurance was brand stability, of course. But Warlough also wanted his life insurance policy to focus not only on death benefits but health benefits as well.
He made sure to get a critical illness rider so that they won't have to worry about money to pay for hospital bills if he gets sick in the future. "In the next few years, if magkasakit ako, covered ang critical illness, and hindi kami masyadong mahihirapan sa pera. Baka one month lang ubos na lahat ang savings mo nun. Lahat ng investments mo wala din," he said.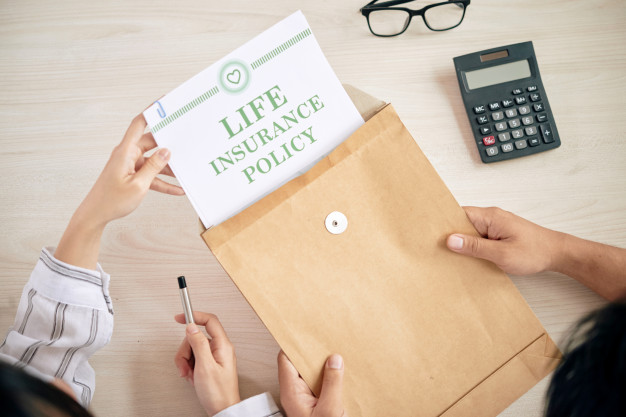 Partners as Beneficiaries
"Yun sana ang ideal," Warlough said. "To have each other as beneficiaries kasi wala naman kaming children." According to Warlough, when he got his VUL insurance back in 2018, he didn't have this option yet.
But good news. Now, members of the Lesbian, Gay, Bisexual, Transgender, Queer (LGBTQ+) community should be able to designate their partners as beneficiaries in their life insurance plans, according to the Insurance Commission.[3] This means anyone with a life insurance policy can designate any person as their beneficiary.
Health Insurance
Some companies in the Philippines, like TaskUs and Procter and Gamble, have started offering more contemporary benefits to their LGBTQ+ employees, like same-sex domestic partners having equal access to the company's benefits, such as healthcare and medical plans.[4]
Currently, they have their employer-sponsored HMO and their PhilHealth membership, both of which have been very helpful. But they're willing to spend more on their health coverage if their budget permits it. "We think it's very important on top of our VUL," Jhayson said.
Retirement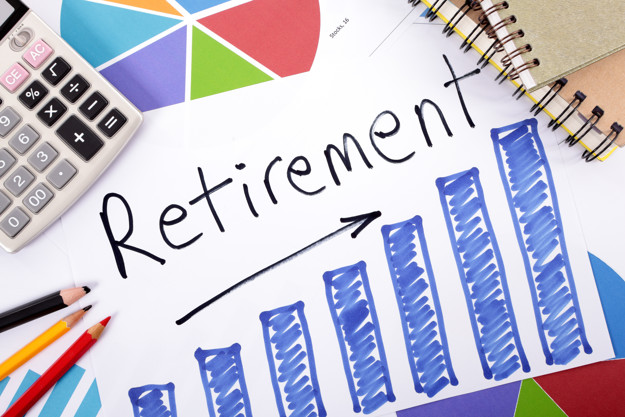 Warlough is planning to retire in 10 years. Even if Jhayson doesn't think about retirement as much, he's totally on board with Warlough's retirement plans and wants the same for himself, too.
They started planning for retirement early because they feel like life expectancy now is much shorter. They want to make sure that they enjoy their golden years much longer.
As much as possible, they don't want to be like their parents who failed to plan for their retirement at 60 or 65 years old. "Dapat talaga inenjoy na lang nila yung retirement, wala nang inisip tungkol sa pera. Ang hirap talaga na may edad ka na and then umaasa ka pa sa ibang tao," Warlough shared. This is one of the biggest reasons they started early on their retirement planning and set up a separate savings account for their retirement funds.
Read more: 5 Money Habits That You Got From Your Parents
Preparing for their Golden Years
When they think about retirement, Warlough and Jhayson don't see themselves being idle every day. "Dapat magkaroon ng steady income to sustain our financial goals," Warlough said. They plan to still be busy with non-stressful activities, and maybe earn income from property rentals or from managing a small grocery store.
The dream is to retire comfortably and be close to nature―maybe near the mountains or by the beach. These properties don't come cheap, though. But for Warlough and Jhayson, start working and saving for it now because anything is possible.
"Right now, we don't have estate planning yet. But it's great to plan for this ASAP. We'll start reading articles about it, and the planning should happen this year," Warlough said.
Financial Planning Roadblocks
Because they have the discipline to save and have a savings plan that works, Warlough and Jhayson find it so much easier now to hit their savings goals. But there are still challenges along the way when it comes to their financial planning.
For instance, this pandemic forced most companies to adopt a work-from-home setup. Warlough and Jhayson had to put money aside to build their workstations at home.
And when they got sick with COVID-19, it certainly hurt their budget. The medicines and swab tests weren't cheap. These major but unplanned expenses can really hinder your financial plans.
Now that employees are gradually being asked to return to the office, Warlough can see not much of a change. There may be additional expenses such as parking fees, gasoline, and wardrobe. But they can easily adjust by cutting their expenses on food.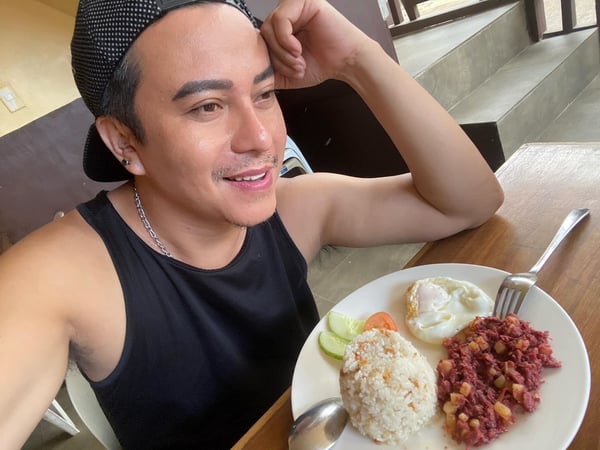 "Recently, we started to check on our health status and found out we needed to lose weight," Warlough shared. "For the past two months, we've been doing intermittent fasting, and the results have been amazing. I lost 10 kilos, and Jhayson lost five. This actually impacted our finances in a good way, too. We're able to save an additional ₱200 pesos a day, or ₱6,000 a month."
Their finances had been smooth and stable since day one of the pandemic―until the oil price hike. To help recover and augment their income, Warlough and Jhayson invested ₱100,000 in a lending company that offers 3% monthly interest guaranteed with post-dated checks.
Achieving Financial Goals Together
This couple has weathered many storms and achieved many milestones together. Some of the things that they have achieved are truly impressive and inspiring, so here are some things to keep in mind.
Consistency is Key
You may have a complete and impressive-looking spreadsheet for your income and expenses, but if you're not consistent with your savings, then it's still useless. This is why Warlough also uses their spreadsheet to stay inspired when he's feeling overwhelmed or down, and to curb unnecessary spending as well.
"Kailangan lahat ng financial goals are met, pero dapat balanced din. May rewards system pa rin," he added.
Their 10-year age gap also helped in balancing each other out. Now, Jhayson enjoys saving and even calls it very addictive.
Warlough also shared that being frugal is justifiable sometimes, especially when convenience is concerned. Some examples he cited include taking the taxi instead of booking a ride, or traveling by sea instead of air, or buying an older model of an iPhone instead of the latest one.
The Best Thing About Their Relationship
Aside from having each other to spend their lives with, their shared income also means more buying power and bigger goals. It also helps that they're both working and have stable jobs.
They also learn a lot from each other when it comes to managing finances. "Two heads are really better than one," Warlough said.
Best Financial Advice to LGBT Couples
For Warlough and Jhayson, trust plays a very important role in their relationship. Without it, the relationship will simply not work.
Your financial setup should also be clear, and your financial goals must be aligned. "Kung nagka-kanya kanya, walang harmony na mangyayari. Unless yun ang gusto n'yong set-up for a long time," Warlough explained.
The couple also cannot stress enough the importance of saving. So start early and start small. Soon, you'll be surprised by how much time has passed and just how much you've saved up.
"And yung pagse-save? Nakaka-adik siya," Jhayson added with a laugh. "Kapag nakikita mo nang marami ka nang nase-save, nakaka-motivate to save bigger in the future. Parang ayaw mo na gastusin and gusto mo lang lumaki na siya nang lumaki."
Lastly, if you really want to succeed with your savings plan, Warlough and Jhayson recommend opening a passbook savings account with no ATM card. This will really prevent you from withdrawing money because it's not as convenient and accessible as an ATM savings account.
Related reading:
Final Thoughts
Everyone's needs and priorities may be different, but financial planning applies to all. Let these financial tips from Warlough and Jhayson help you with your LGBTQ financial planning.
Enjoy your hobbies without going broke. Make sure to take an inventory of what's coming in and out. LGBT financial planning may be a bit different, but the goal is the same. With that, work hard, spend responsibly, save as much as you can, and invest wisely.

Sources: