It's challenging to carve a name for yourself and positively impact society as it is, but it's even harder to do so while facing discrimination and fighting social stigma. This is why successful LGBT members in the Philippines inspire many who want to achieve their dreams.
In celebration of Pride Month, we put the spotlight on LGBTQ members in the Philippines who successfully paved a path for themselves in entertainment, business, and politics, just to name a few.
10

Successful LGBT Members in the Philippines
From beauty pageants and entertainment to business and politics, the Philippines has no shortage of famous and successful LGBT members in every industry. Here are some of them.
🌈

Michelle Dee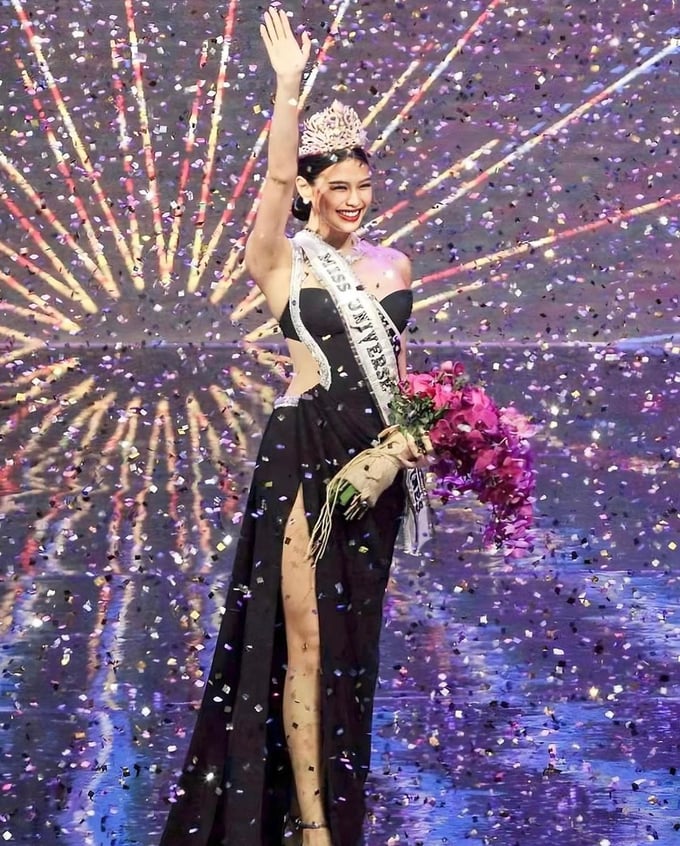 Photo: @michelledee (Instagram)
Starting this list of famous LGBT personalities in the Philippines is Michelle Dee. With her strong pageant roots, Michelle Dee's win as Miss World Philippines in 2019 and Miss Universe Philippines in 2023 feels like it's written in the stars. But aside from her prestigious beauty titles, this Filipina stunner has accomplished many things she's very proud of.
Michelle wears many hats—model, actress, TV presenter, and host—and she does it with aplomb. She has also been an autism awareness and mental health education advocate since her teenage years because her two brothers, Mazen and Adam, are diagnosed with autism.
This beauty queen has her sights on many things when it comes to her personal growth. She plans to further expand her business knowledge after she completed an online entrepreneurship course at Harvard University in 2020.
Read more: How These Successful Filipino Entrepreneurs Overcame Pandemic Challenges
🌈 Beatrice Gomez
Another Filipina beauty queen makes it to this list of famous LGBT personalities. Beatrice Gomez was the first openly bisexual Miss Universe Philippines titleholder. She won the title in 2021 and competed in Israel, finishing in the top five.
Aside from walking the pageant runways, Beatrice is a model, athlete, military sergeant, and community development worker. She's also one of the founders of BEyouthfulPH, an organization that helps disadvantaged children in the Philippines.
🌈 KaladKaren
This successful LGBT person in the Philippines shot to fame in 2017 when she impersonated TV news anchor Karen Davila while she and her friends were crossing a river. The video of KaladKaren Davila became viral, and the rest is history.
KaladKaren, Jervi Li in real life, has co-hosted morning shows and digital shows, become a mainstay of various TV programs, and even worked as a resident judge on "Drag Race Philippines." KaladKaren is also the "Frontline Pilipinas" entertainment news anchor for TV5.
She won the Best Actress award in the 2023 Summer Metro Manila Film Festival (MMFF) for her role as a transwoman in "Here Comes the Groom," becoming the second transwoman to win the best actress award in the Philippines.
You can watch her KaladKaren vlogs[1] on YouTube, where she talks about her life, career, and even LGBTQ financial planning.
🌈 Mimiyuuuh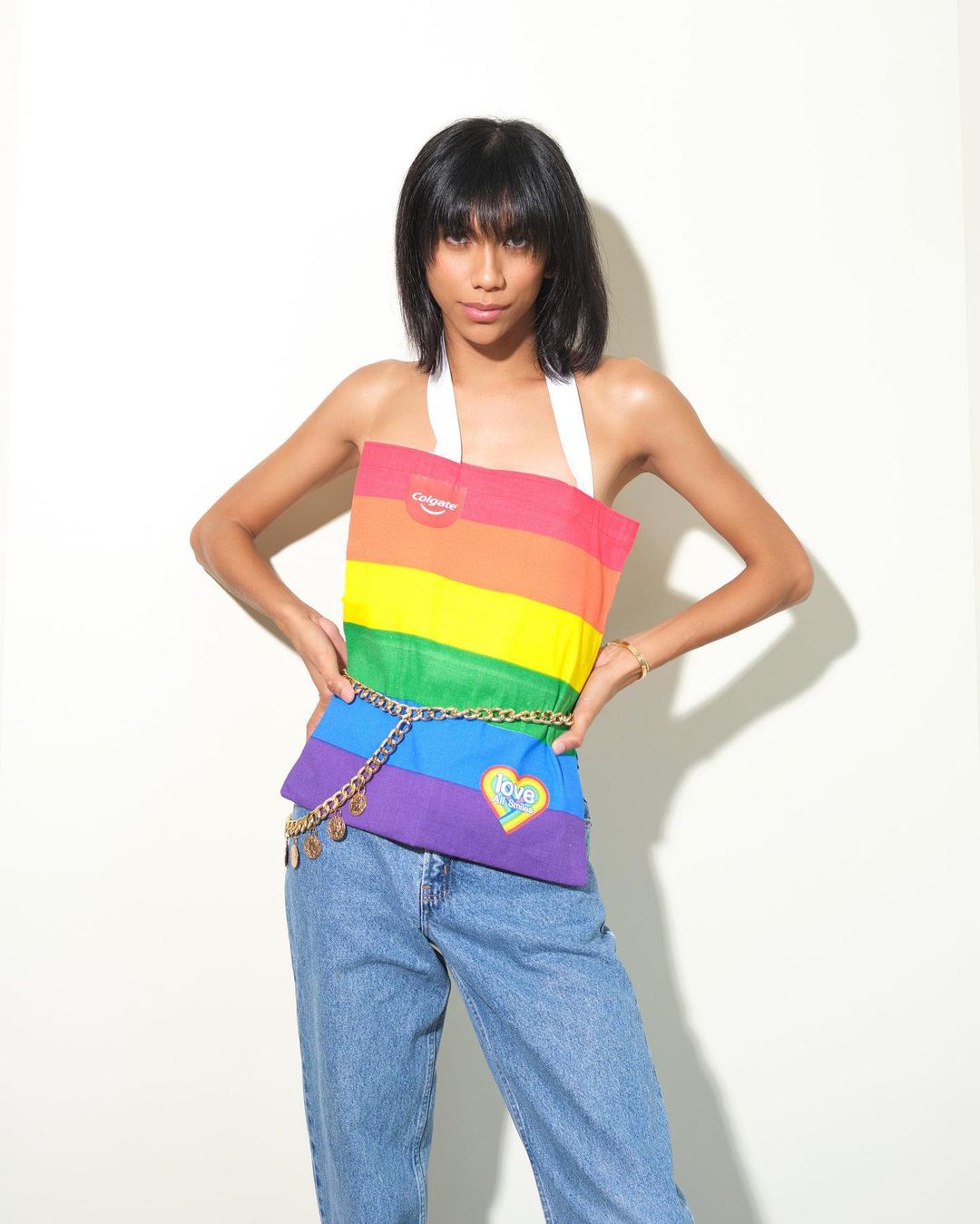 Photo: @mimiyuuuh (Instagram)
If we're talking about famous LGBT influencers in the Philippines, Mimiyuuuh should be part of the conversation. Since her viral video challenge of "Dalagang Pilipina" by ALLMO$T, Mimiyuuuh has become one of the country's most recognized online personalities, giving Filipinos laughs and good vibes on her YouTube channel.[2]
Mimiyuuuh appears in various ads as a brand ambassador. She collaborates with many celebrities and online personalities on her social media channels.
Because of Mimiyuuuh's hard work, she was able to rise from her humble beginnings, start her own clothing brand, buy a house for herself and her family in 2020, and even purchase her dream car—a 2023 Jeep Wrangler Unlimited Sahara, which costs a whopping ₱5.2 million! Watch the special moment in Mimiyuuuh's vlog.
Read more: Top Filipino Rags to Riches Stories

🌈 Jake Zyrus
Not many Filipino singers can successfully penetrate the American market, but Jake Zyrus managed to do so at a young age. Jake is a famous LGBTQ member in the Philippines who also made waves in the international scene.
He appeared on "The Ellen de Generes Show," "The Oprah Winfrey Show," and "Glee." He also performed with artists like David Foster, Celine Dion, and Andrea Bocelli.
Jake has chart-toppers under his belt. His 2010 studio album reached the eighth spot on the Billboard 200, making him the first Asian solo singer to enter the top 10. To date, "Pyramid" is his most successful single. Check out Jake's song covers on social media if you miss watching him on stage.
🌈 Ice Seguerra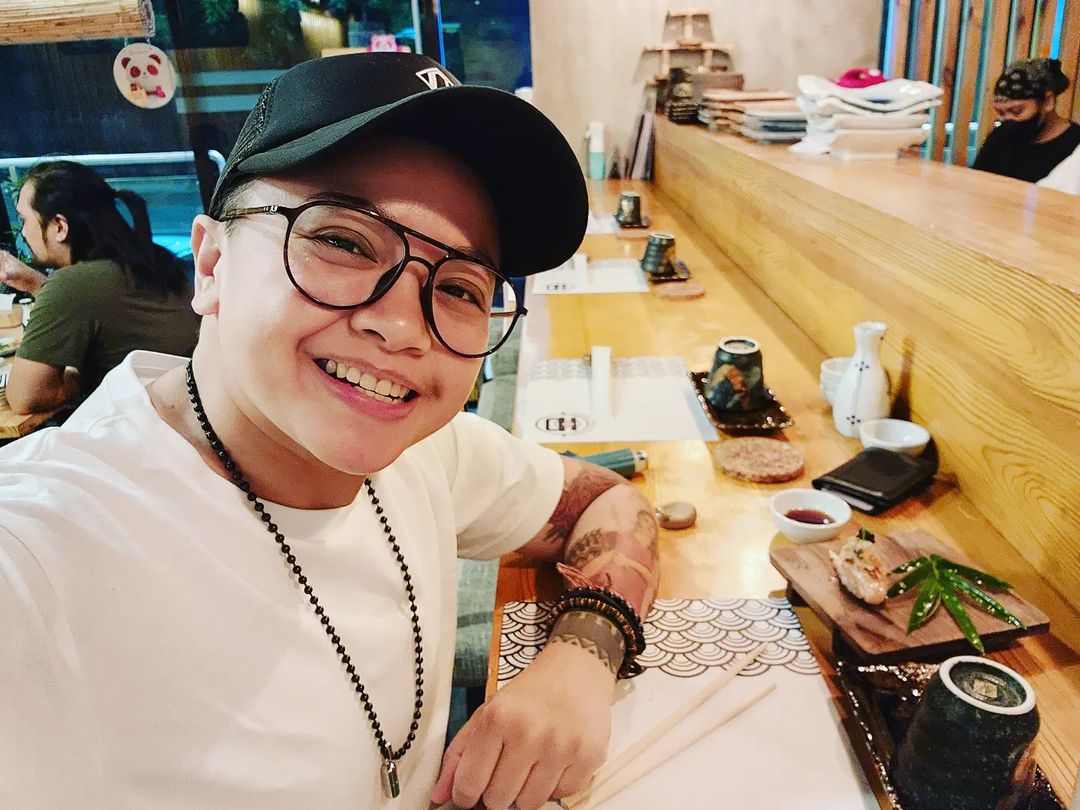 Photo: @iceseguerra (Instagram)
Ice Seguerra joined the world of show business as a very young contestant in Eat Bulaga's "Little Miss Philippines." From movies and TV shows to theater, music albums, and concerts, Ice can do it effortlessly well.
Ice also had a stint as the head of the National Youth Commission when he was appointed in 2016 by former President Rodrigo Duterte. His partner is actress Liza Diño, whom he married in a ceremony in California in 2014.
Follow Ice online if you're a fan of his music or looking for inspiration or advice about LGBT family planning.
🌈 Paolo Ballesteros
As a staple in the Philippines' longest-running noontime show, Paolo Ballesteros bloomed right before Filipinos' eyes while hosting different segments on "Eat Bulaga" and showcasing his wit and humor.
In 2016, Paolo played the lead role in the critically acclaimed LGBT comedy-drama movie "Die Beautiful." For his exceptional portrayal of a transgender woman, he won multiple Best Actor awards from international and local award-giving bodies, including the Tokyo International Film Festival, MMFF, and Gawad Urian.
He has also appeared in numerous other films and TV shows over the years. In 2022, he was chosen to host "Drag Race Philippines."
Paolo is also a famous LGBT artist in the Philippines. With his jaw-dropping makeup skills, he has transformed himself into various local and Hollywood celebrities online and achieved international acclaim.
🌈 Vice Ganda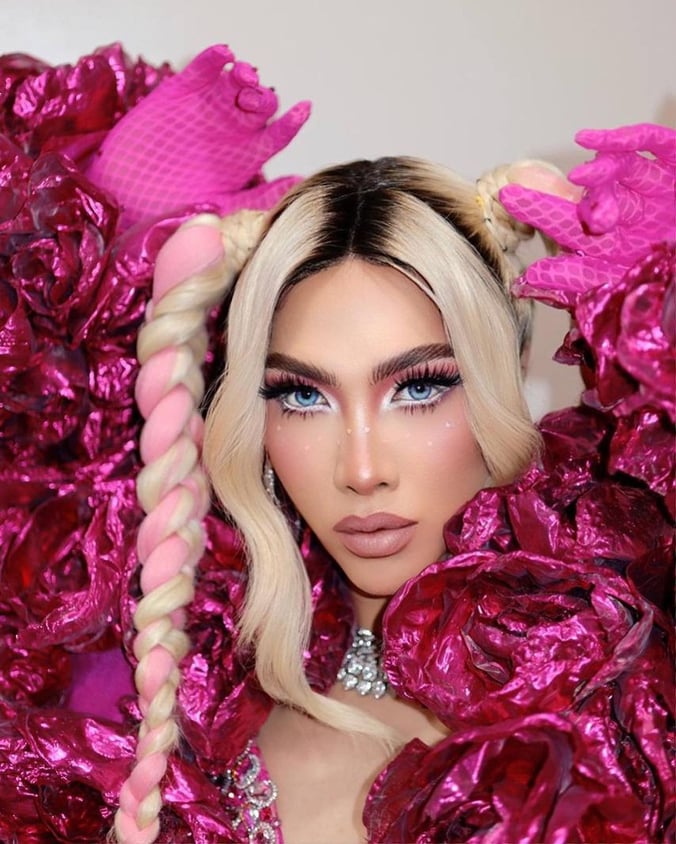 Photo: @praybeytbenjamin (Instagram)
Comedian, host, singer, actor, author, and entrepreneur―is there anything Vice Ganda can't do?
With a string of hit shows, movies, and concerts and over 80 awards, he's one of the most successful and famous LGBTQ members in the Philippines. He made history as the first actor in Philippine cinema to win the Phenomenal Box Office Star Award for eight consecutive years! He top-billed many of the highest-grossing Philippine films in the 2010s.
The Unkabogable Star, whose real name is Jose Marie Borja Viceral, is a best-selling author, too. One of his books, titled "Tutoy," shares Vice's learnings from his experiences growing up in Manila. He also launched his cosmetics brand, Vice Cosmetics, in 2017.
In 2020, Vice Ganda made it to Forbes Asia's Top 100 Digital Stars as one of Asia Pacific's most influential social media celebrities.[3] With all his success in life, Vice also makes it a point to share his blessings through his philanthropic work.
Follow Vice Ganda on his social media channels to get a closer look at his life behind the camera, where he shares his everyday life and advice about life, love, and even LGBT financial planning.
🌈 Angelina Mead King
Another successful LGBT member in the Philippines that made it to this list is Angelina Mead King, a race car driving enthusiast, business owner, YouTube vlogger, and environmentalist.
Angelina is a transwoman. After marrying Filipina TV personality Joey Mead King in 2011, Angie transitioned and came out as a transwoman on her Instagram in July 2016.
Angie runs Hotel Ava (formerly known as Victoria Court) with her brother Atticus. Aside from the hotels, Angie owns Car Porn Racing and Classic Speed Inc.
As an environmentalist, Angie implements energy-saving and environment-friendly policies in Hotel Ava, which include reducing single-use plastics, using solar panels, and installing wall planters and rainwater collecting systems. Angie and her team also build tower farms on the hotels' rooftops, where they grow pesticide-free vegetables.
🌈 Geraldine Roman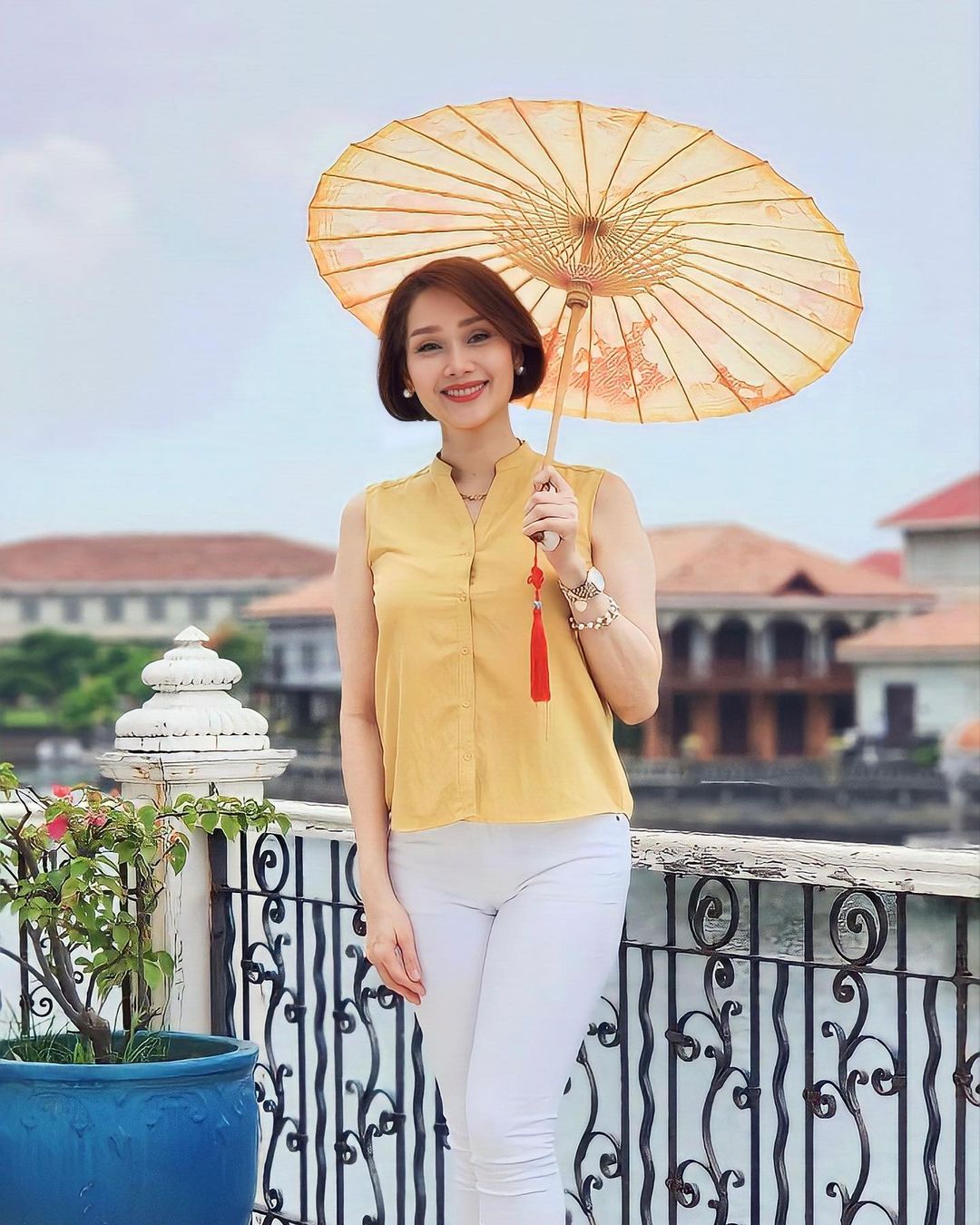 Photo: @geraldinebroman (Instagram)
She's an equality champ, YouTube personality, journalist, and the first transgender person elected to the Congress of the Philippines, serving as the First District Representative of Bataan.
Truly an epitome of a successful LGBTQ member in the Philippines, Geraldine Roman made it to Time Magazine's 13 Inspiring Women of 2016 and Foreign Policy Magazine's 100 Leading Global Thinkers of 2016.
Before her political career, Geraldine graduated with a European Languages degree from the University of the Philippines. She was awarded a scholarship by the Universidad del Pais Vasco in Spain, lived there for over 20 years, and worked as a senior editor at the Spanish News Agency.
Outside of Congress, Geraldine updates her YouTube channel, Geraldine Romantik,[4] with human interest stories, interviews with local personalities, and other topics she's passionate about, including tourism, food, fashion, health, and beauty.
Related reading: From Business to the Arts: Empowered Women in the Philippines
Final Thoughts
These famous and successful LGBT members in the Philippines continue to raise the flag and overcome challenges with grit and grace—and they show no signs of stopping.
Be inspired by their wisdom, hustle, and advocacies, and continue to support them as they blaze trails for future generations.
Editor's note: This article was published in partnership with TikTok for the #ForYourPride campaign in celebration of Pride Month.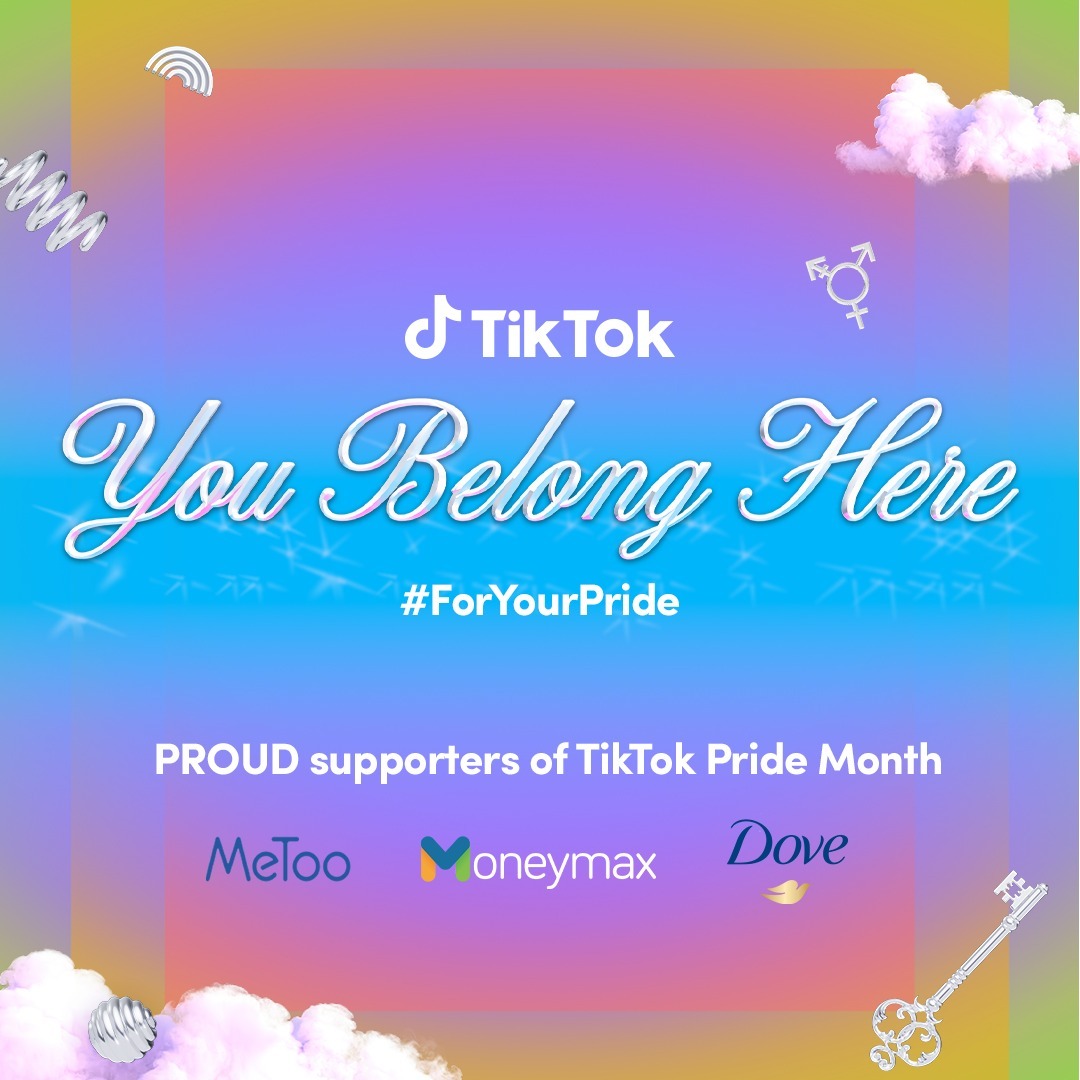 Sources: