The modern Filipina takes charge of her own success and well-being. Her main priorities are being financially independent and starting a business, found the latest study by Wunderman Thompson Philippines in 2021.[1]
That's what makes the Filipino woman of today truly empowered. She knows what she wants, and she works hard to achieve her goals.
Indeed, many of those who excel in finance, public service, sports, science, arts, full-time or side business, and other traditionally male-dominated fields in the Philippines are females.
Be inspired by empowered women in the Philippines who are making a difference as leaders, mentors, role models, and game-changers in their respective fields.
Empowered Women in the Philippines
Who are the Filipinas who embody women empowerment in the Philippines and in the world? It's actually a long list. But here are 11 of the most outstanding, powerful, and admirable Filipinas creating waves in their respective fields.
Hidilyn Diaz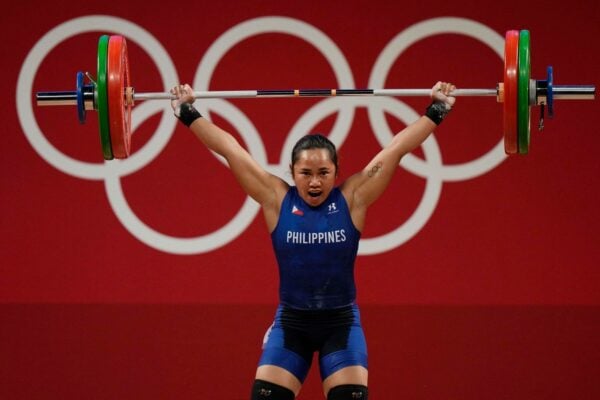 Weightlifting champ Hidilyn Diaz has proven that no amount of weight can weigh a woman down. Case in point: her historic gold medal finish at the Tokyo 2020 Olympic Games.[2]
Becoming the country's first Olympic gold medalist has earned Diaz her much-deserved public admiration as one of the empowered women in the Philippines. But more than that, the 30-year-old from Zamboanga City had to endure and overcome financial challenges on the journey to her Olympic win.
Before she made history at the Tokyo Olympics, Diaz bagged the gold medal in the SEA Games in 2019. She also won a silver medal at the 2016 Rio Olympics.
You know what else is astig about this power lifter? Diaz is a Philippine Air Force member. Soon after her Olympic victory, she was promoted to the rank of staff sergeant.
Lea Salonga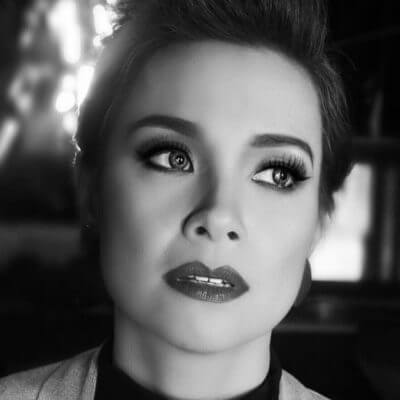 Seasoned singer and actress Lea Salonga is one of the outstanding women in the entertainment industry both here and abroad.
The multi-awarded Broadway star is world-famous for her iconic performances in musicals like "Les Misérables" and "Miss Saigon," as well as being the singing voice of Disney characters Princess Jasmine and Mulan.
Up to this day, she's still active as a stage performer in the Philippines and abroad. She has also mentored aspiring Pinoy singers as a coach on The Voice of the Philippines.
Socorro Ramos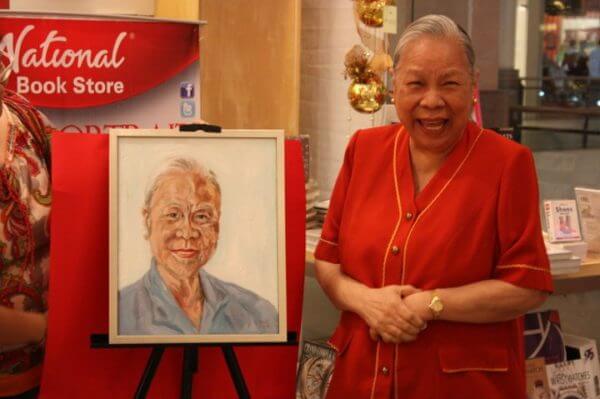 Those who grew up reading books from National Book Store have one person—a woman at that—to thank for. She's Socorro "Nanay Coring" Ramos, who started almost eight decades ago what's now known as the biggest bookstore and school/office supplies chain in the Philippines.
Nanay Coring credits her success to hard work, patience, and perseverance. In an interview with Entrepreneur Philippines, she shared that she's still working even at age 95. "You should show people that you're still strong even if you're not. It's psychological," she said.
A key lesson we can learn from Nanay Coring? For empowered women in the Philippines, age definitely doesn't matter.
Leni Robredo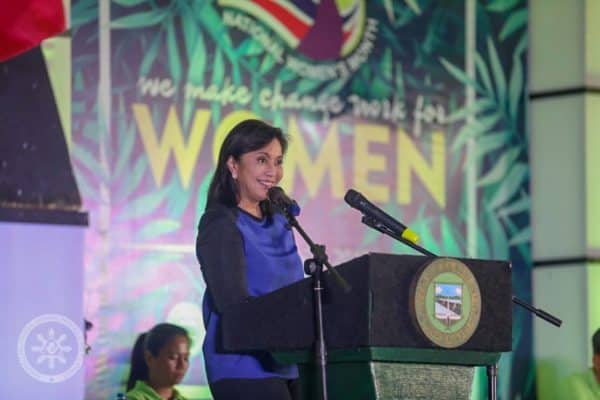 Her position as the country's vice president makes Maria Leonor "Leni" Robredo one of the most influential and powerful women in the Philippines.
But before she entered politics, Robredo was a human rights lawyer who did pro bono work to defend abused wives in her hometown Naga City, Camarines Sur.
Vice President Robredo is a long-time champion of Filipina empowerment and gender equality. For her advocacy, she earned the Tanglaw Award from The Outstanding Women in the Nation's Service (TOWNS) Foundation, as well as the "Honorary Outstanding Woman Award of the Year 2016" from the Thai government.
Read more: Girls Just Wanna Have Fun: Best Women's Month Sales to Enjoy This Year
Josie Natori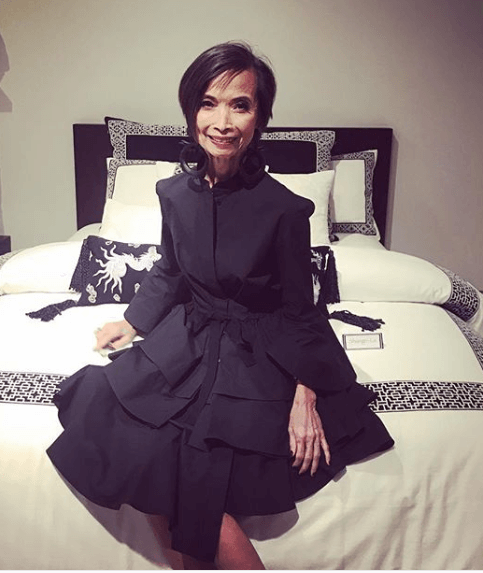 Josephina Almeda Cruz, more popularly known in the fashion industry as Josie Natori, is one of the outstanding women in the Philippines in terms of wealth. She runs The Natori Company, an international women's fashion brand.
Natori grew up in a family that valued independence and entrepreneurial spirit among its female members. "Don't put yourself in a position where you have to depend on anyone," the young Josie's lola would tell her.
The self-made billionaire's efforts to give back to her kababayans are commendable. Even though her business is based in New York, she employs Filipino workers in her factory in Manila. She's also helping Filipino artists get study grants through the Asian Cultural Council.
Marife Zamora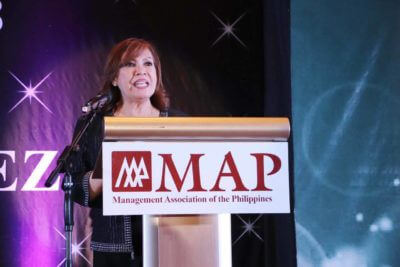 In the corporate world, the so-called "glass ceiling" keeps women from advancing their career. But Marife Zamora—one of the top female executives and empowered women in the Philippines—has shattered that proverbial glass. She rose from the ranks until she became the chairperson of Convergys Philippines (now Concentrix), being responsible for the BPO company's stature as the country's top employer.
Zamora is a strong advocate for women empowerment in the workplace. She founded an organization, the Filipina CEO Circle, that's made up of women CEOs in the Philippines who have climbed the corporate ladder and lead huge private corporations in the country. She's also the third woman president of the Management Association of the Philippines
In an interview with The Philippine Star,[3] Zamora shared this career advice for women: "Do not be afraid to pursue top leadership posts in any field. Gender should never be a hindrance in nor reason for being selected to the top post. Women shouldn't be guilty in pursuing careers just as men shouldn't be embarrassed about doing household chores. More women will be empowered; more glass ceilings will be broken."
See also: Women Leaders on Leadership: 5 Lessons from Moneymax Co-General Managers
Catriona Gray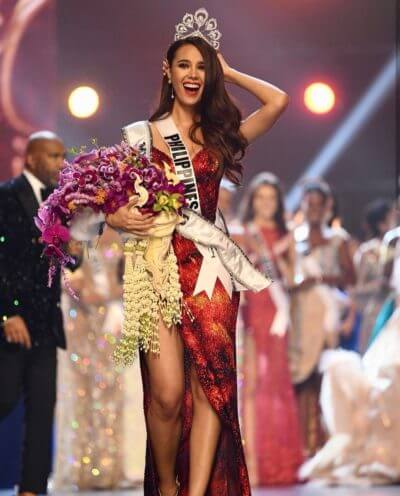 In a pageant-obsessed country like the Philippines, Catriona Gray's Miss Universe 2018 win has brought so much joy and pride to Filipinos. Since she won the most coveted title, the whole world has gone crazy with her now iconic lava walk and slow-mo twirl.
But the Filipina-Australian stunner is more than just a beautiful face. Raising the bar for future Pinay beauty queens, Gray ignited her fans' love for the country by incorporating different aspects of Filipino culture when she competed in 2018 in Bangkok—from wearing outfits made of indigenous fabrics to showing videos that aptly represent Luzon, Visayas, and Mindanao.
Now one of the most famous personalities in the Philippines, Gray actively advocates for access to education and HIV awareness. Since her early 20s, she's already been volunteering for Young Focus in Tondo, Manila and has helped the non-profit organization raise funds to build an educational center for its young beneficiaries.

Whang-Od Oggay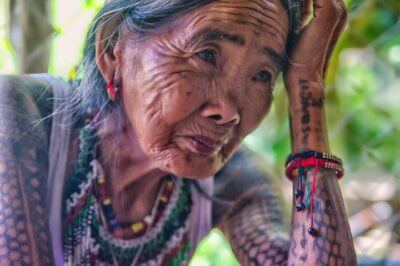 Apo Whang-Od Oggay is the oldest tattoo artist in the world. She's among the most popular and prolific, too. Visitors flock to her village in Kalinga so she can ink them with her signature designs.
For preserving the traditional practice of tattooing, the National Commission for Culture and the Arts recognized Whang-Od's contribution to the Philippine culture and arts through the Dangal ng Haraya Award.
Alex Eduque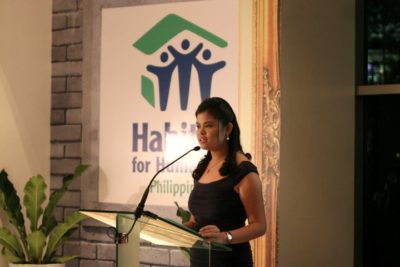 What were you busy with at 15? Alex Eduque spent her teenage years volunteering with Habitat for Humanity, a non-profit organization that build homes for poor families. Not only that—she founded the Habitat Youth Council that raised funds for her cause.
Right after graduating from college, the young humanitarian organized MovEd, an NGO that pushes for early childhood education in less-privileged communities.
She was later awarded for her volunteering work, being the first and youngest Filipino to be recognized at the Global Awards for Fundraising in Amsterdam, Netherlands.
Eduque attributes her strength and achievements to the influential women in her family.
"Being raised in an alpha female family has always been empowering. It has given me a sense of self-worth and security I would never have found elsewhere... I have found that being raised in the presence of and as one has truly helped me navigate through the ups and downs, the wonders and most cosmopolitan of situations this world has to offer," Eduque writes in her Manila Bulletin column.[4]
Ana Patricia Non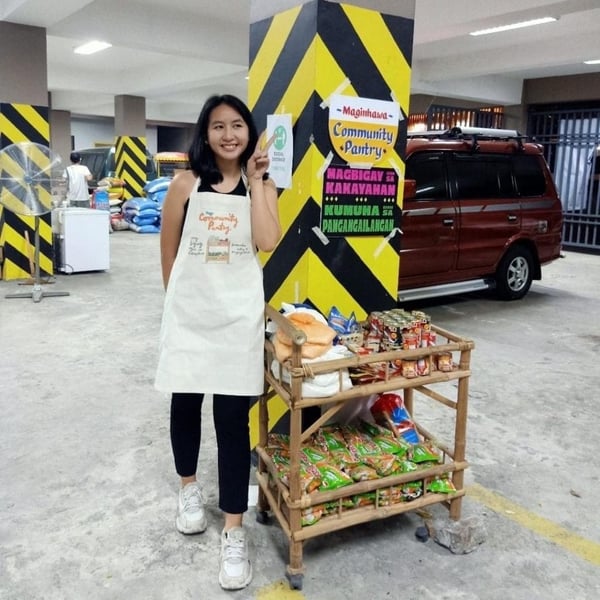 Then 26-year-old Ana Patricia Non became a household name when she started the Maginhawa Community Pantry in Quezon City in April of 2021.
From a small carton filled with vegetables and other food items, she created a ripple effect and inspired other Filipinos to start their own community pantries. Community pantries sprang up in different parts of the country where the less fortunate or people severely affected by the pandemic can get some food for free.
A Visual Communication graduate of the University of the Philippines College of Fine Arts, Ana ran a small furniture business before the pandemic.[5] The pandemic also affected her business, so Ana knew the struggle of losing a job.
But even before the pandemic, Ana's giving spirit was already evident. She she liked to participate in various relief efforts and voluntary projects in her community. This young woman certainly has her heart in the right place!
Maria Ressa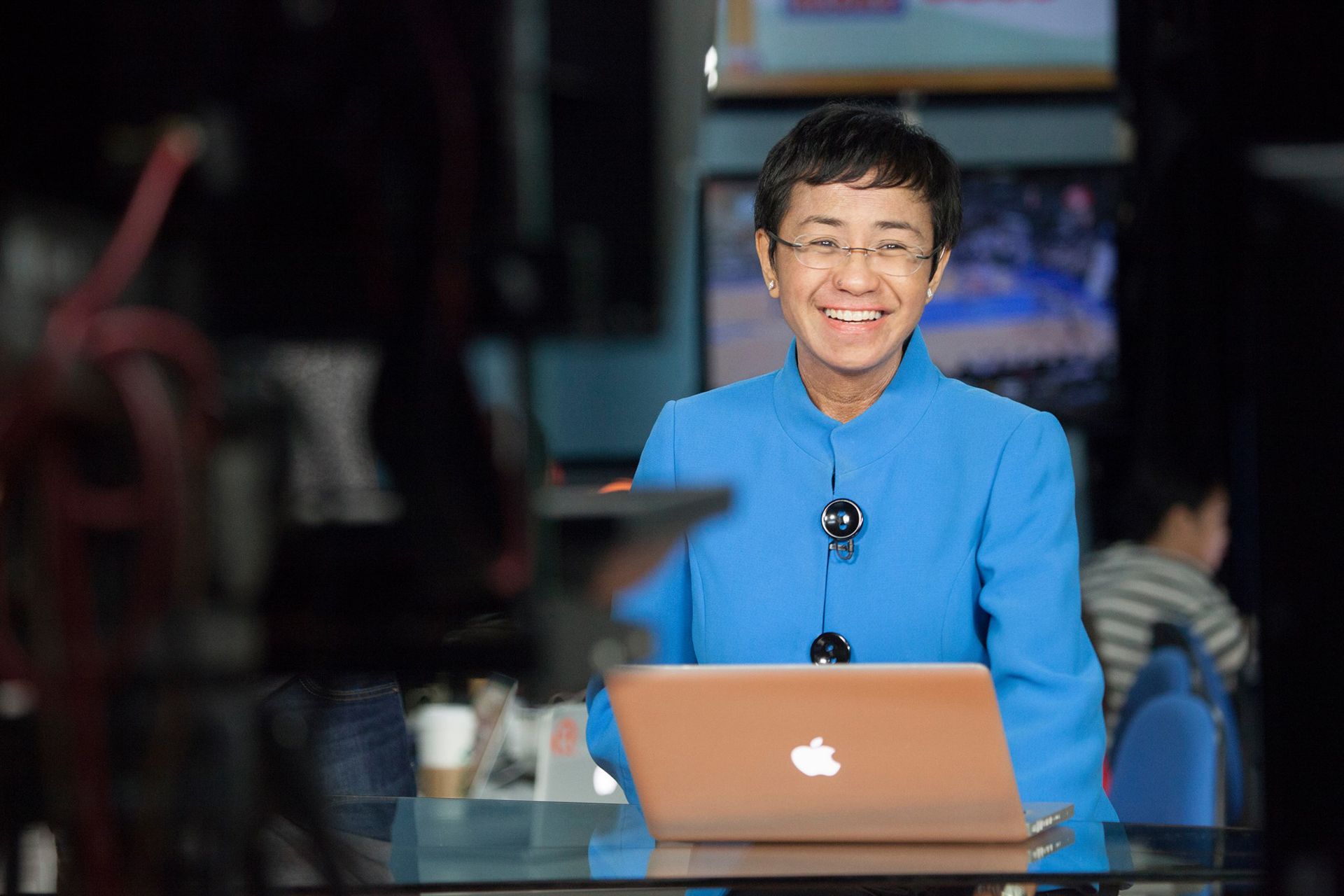 Maria Ressa is undoubtedly one of the most famous women in the Philippines because of her commitment to fight for freedom of speech. She's a journalist for over 25 years with an admirable resume: teacher, author, CNN Bureau Chief, ABS-CBN Head of News and Current Events, Rappler CEO, and most recently, 2021 Nobel Peace Prize Winner.
In her Nobel Peace Prize lecture, which she delivered in Oslo, Norway, in December 10, 2021, Maria talked about dreaming of "a world of peace, trust and empathy," and calling everyone to action. "Now let's go and make it happen. Let's hold the line. Together."[6]
Final Thoughts
Outstanding women are made, not born. Aspiring to be just like these empowered women in the Philippines? Go for it! There's no shame in chasing success. May their stories inspire you to start creating your own success story, and even changing the world!

Sources: