The modern Filipina takes charge of her own success and happiness. Her main priorities include being financially independent and starting a business, as reported in a 2021 study by Wunderman Thompson Philippines.[1]
But an empowered Filipina's interests go beyond just business and finance. We see her breaking glass ceiling after glass ceiling everywhere she goes—achieving success in the arts, politics, science, sports, and academics, among other fields.
She can go toe-to-toe with anyone, regardless of gender. She knows what she wants and doesn't let antiquated social norms get in her way.
A modern Filipina is not as rare a breed as you might think. Read on to learn about the stories of empowered women in the Philippines who make a difference as leaders, mentors, role models, and game-changers in their respective fields.
15 Empowered Women in the Philippines
Can you name some Filipinas who embody women empowerment in the Philippines? The list is long for sure, but here are just 15 of the most outstanding, powerful, and admirable Filipinas creating waves in their respective fields.
Hidilyn Diaz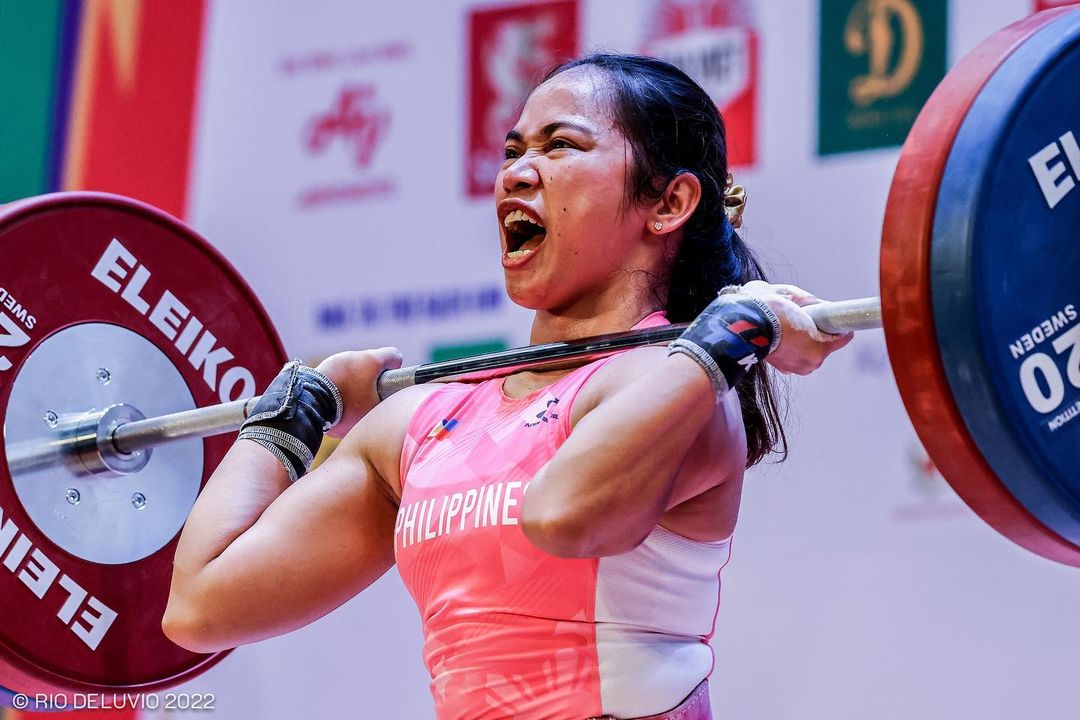 Photo: @hidilyndiaz (Instagram)
Weightlifting champ Hidilyn Diaz has proven that no amount of weight can weigh a woman down. Case in point: her historic reign at the 2022 IWF World Weightlifting Championships in Bogota, Colombia, where she captured the elusive world title and won three gold medals to complete her golden sweep.[2]
Hidilyn's new world title is a monumental addition to her already impressive collection of gold medals from the Olympics, Asian, and Southeast Asian Games. It cements her legacy not just as an Olympian but as a World Champion.
Hidilyn has undoubtedly earned her much-deserved recognition as one of the most empowered women in the Philippines. This 32-year-old from Zamboanga City who had to overcome many hurdles on her journey to being the best in her field now serves as an inspiration to women of all ages.
Outside powerlifting, Hidilyn is also a Philippine Air Force member. Soon after her Olympic victory, she was promoted to the rank of staff sergeant. There seems to be no border that this woman can't cross!
Lea Salonga
Theater icon Lea Salonga is undoubtedly an unmatched talent in the entertainment industry both in the Philippines and abroad.
The multi-awarded Broadway star is world-famous for her iconic performances in musicals like "Les Misérables" (where she earned the recognition of being the first Asian female to play Eponine and Fantine) and "Miss Saigon" (where she won a Tony Award and the Laurence Olivier Award for Best Actress in a Musical, among other recognitions).
Apart from her theater credentials, Lea is also known for being the singing voice of Disney characters Princess Jasmine and Mulan.
To this day, Lea remains active as an actress and stage performer both in the local and international scenes. In 2022, she held her Dream Again Tour in the United States, Canada, and the United Kingdom. That same year, she was recognized by TIME magazine at the TIME100 Impact Awards for being a "life-long role model for kids of color."[3]
In 2023, Leaa is set to make a Broadway comeback by joining the cast of "Here Lies Love" as a performer and producer. The musical is about the rise and fall of former First Lady Imelda Marcos, and Lea will play the role of Aurora Aquino, mother of the late senator Benigno "Ninoy" Aquino.
Lea is also slated to return to London's West End to star in "Stephen Sondheim's Old Friends," which is set to run at the Gielgud Theater from September 2023 to January 2024.
Socorro Ramos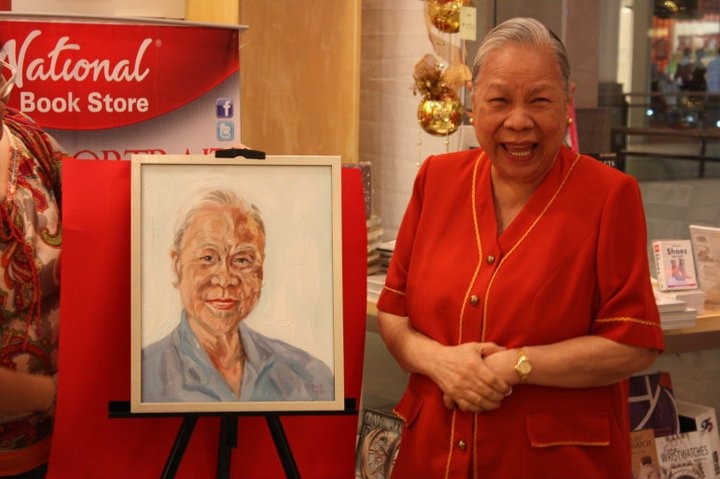 Photo: National Book Store (Facebook)
Those who grew up reading books from National Book Store have one person to thank for. She's Socorro "Nanay Coring" Ramos, who started almost eight decades ago what is now known as the biggest bookstore and school and office supplies chain in the Philippines.
Now 99, Nanay Coring credits her success to hard work, patience, and perseverance. In an interview with Entrepreneur Philippines, she shared that she was still working even at the age of 95. "You should show people that you're still strong even if you're not. It's psychological," she said.
A key lesson we can learn from Nanay Coring? For empowered women in the Philippines, age definitely doesn't matter.
Leni Robredo
Photo: @lenirobredo (Instagram)
Maria Leonor "Leni" Robredo was the 14th Vice President of the Philippines. She took office in 2016 and stepped down in 2022 after six years of exceptional public service. During her tenure, she garnered the highest audit rating from the Commission on Audit for three consecutive years (2018 to 2020) and received recognition for her agile and competent pandemic response.
Leni also spearheaded initiatives like Angat Buhay, an anti-poverty program that benefitted around 622,000 families in 223 cities and municipalities across the country. Angat Buhay focused on six key advocacy areas, one of them being women empowerment.[4]
Leni is a long-time champion of Filipina empowerment and gender equality. For her advocacy, she earned the Tanglaw Award from The Outstanding Women in the Nation's Service (TOWNS) Foundation, as well as the "Honorary Outstanding Woman Award of the Year 2016" from the Thai government.
In 2022, Leni ran for president and finished second in the elections, close to becoming the most powerful woman in the Philippines. But that didn't stop her from continuing her legacy. After her term as Vice President, she turned Angat Buhay into an official non-governmental organization (NGO) that aims to alleviate the struggles of the poor by championing good health, education, food security, and disaster risk response.
Now a private citizen, Leni was invited to become a Hauser Leader at the Harvard Kennedy School in the Fall of 2022. Today, she continues to serve as the chairperson of Angat Pinas, Inc., demonstrating in her everyday life that women leaders can make a difference whether or not they are in positions of power.
Josie Natori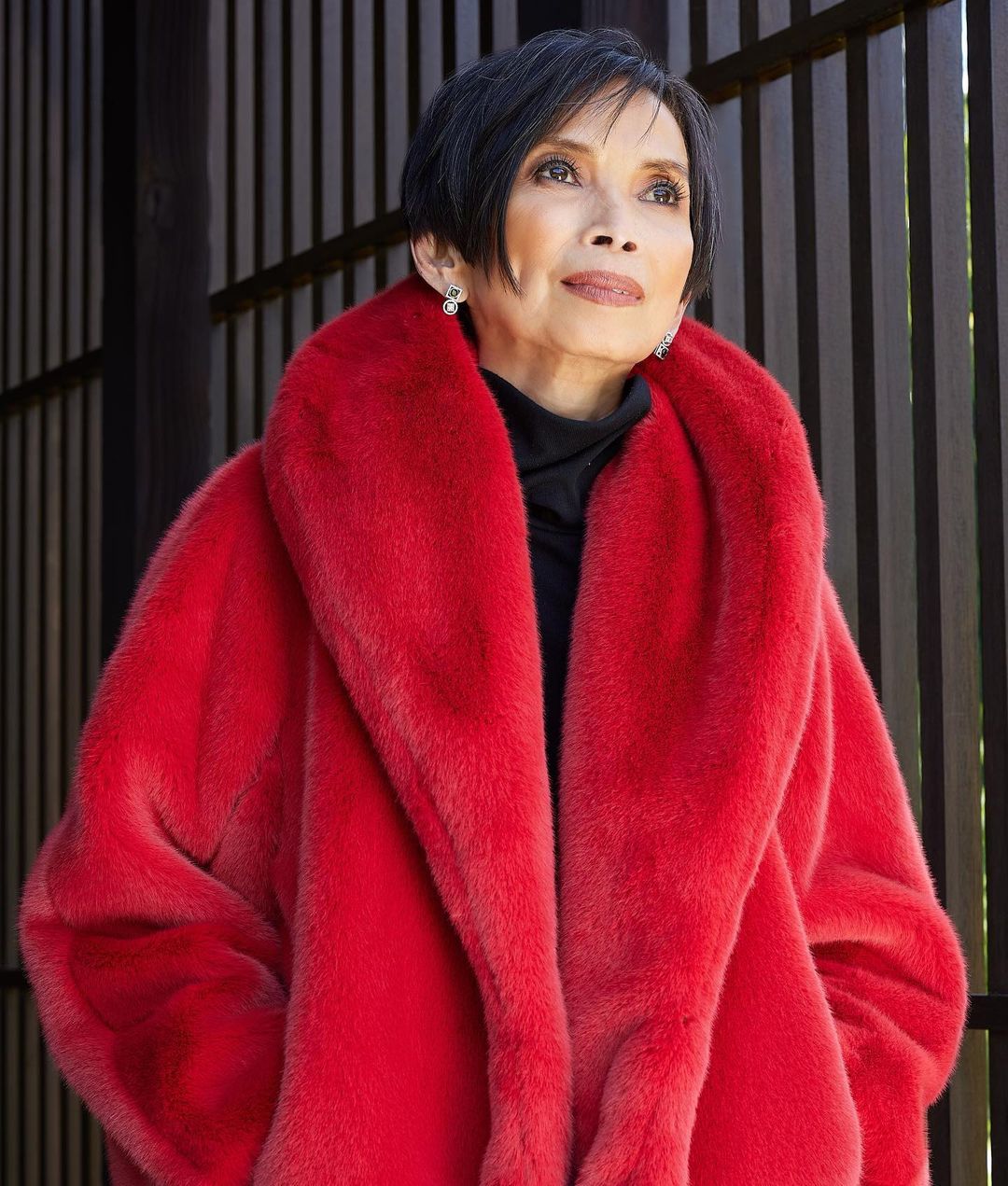 Photo: @josienatori (Instagram)
Josephina Almeda Cruz, more popularly known in the fashion industry as Josie Natori, is one of the wealthiest women in the Philippines. This self-made billionaire runs the international women's fashion brand, The Natori Company.
Josie grew up in a family that valued independence and entrepreneurial spirit among its female members. "Don't put yourself in a position where you have to depend on anyone," the young Josie's lola would tell her.
Josie's efforts to give back to her kababayans are commendable. Even though her business is based in New York, she employs Filipino workers in her factory in Manila. She also helps Filipino artists get study grants through the Asian Cultural Council.
Marife Zamora
In the corporate world, the so-called glass ceiling keeps women from advancing their career. But Marife Zamora—one of the most influential women in the Philippines who is also recognized by her peers as a top female executive—has shattered that proverbial glass. She rose from the ranks until she became the chairperson of Convergys Philippines (now Concentrix), becoming responsible for the BPO company's stature as the country's top employer.
Marife is a strong advocate for women empowerment in the workplace. She founded an organization, the Filipina CEO Circle, that's made up of women CEOs in the Philippines who have climbed the corporate ladder and now lead huge private corporations in the country. She's also the third woman president of the Management Association of the Philippines.
"Do not be afraid to pursue top leadership posts in any field. Gender should never be a hindrance in nor reason for being selected to the top post. Women shouldn't be guilty in pursuing careers just as men shouldn't be embarrassed about doing household chores. More women will be empowered; more glass ceilings will be broken."

- Marife Zamora, The Philippine Star[5]
Catriona Gray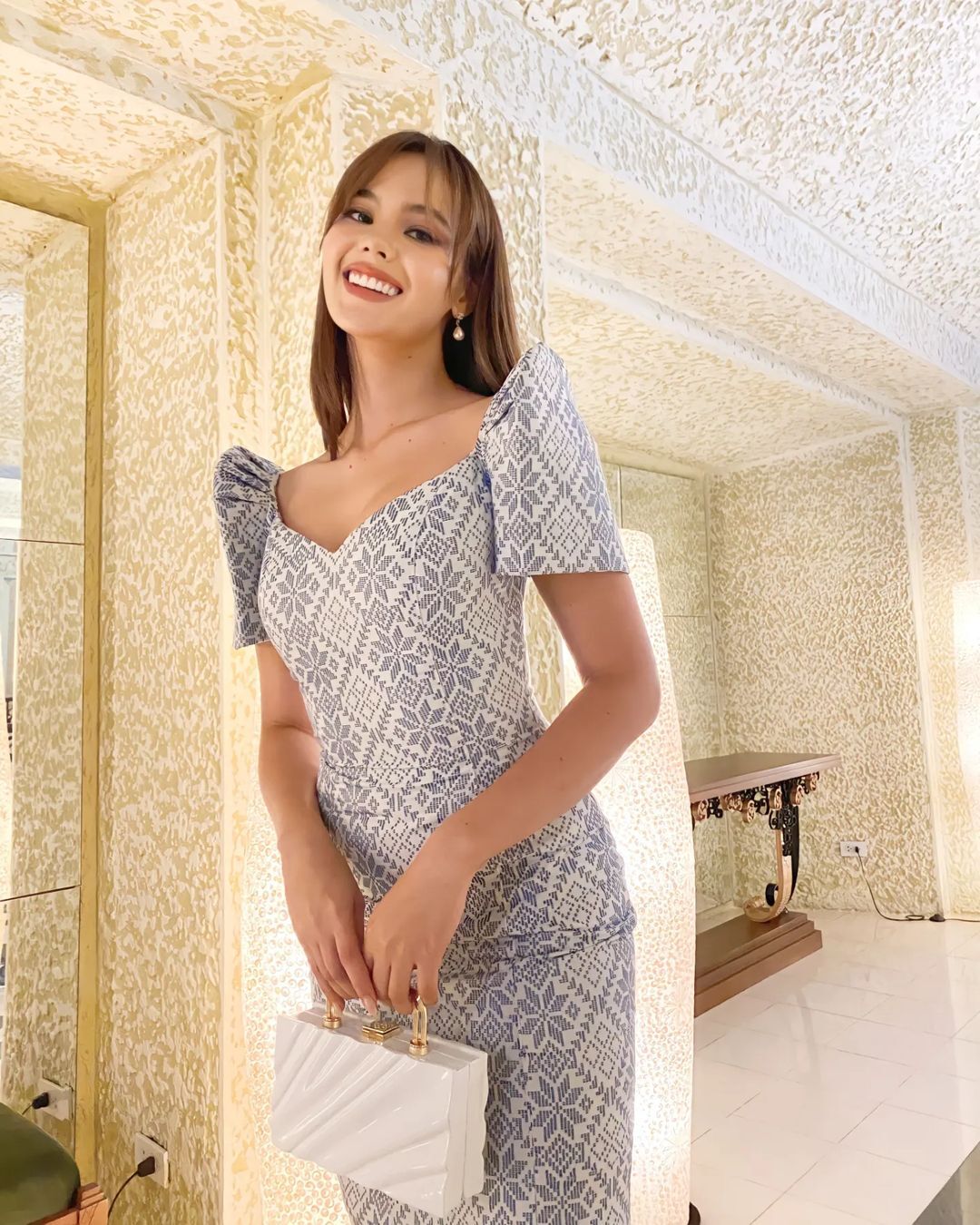 Photo: @catriona_gray (Instagram)
In a pageant-obsessed country like the Philippines, Catriona Gray's Miss Universe 2018 win has brought so much joy and pride. Since she won the most coveted title, the whole world has gone crazy with her now iconic lava walk and slow-mo twirl.
But the Filipina-Australian stunner is more than just a beautiful face. Raising the bar for future Pinay beauty queens, Catriona ignited her fans' love for the country by incorporating different aspects of Filipino culture when she competed in 2018 in Bangkok—from wearing outfits made of indigenous fabrics to showing videos that aptly represented Luzon, Visayas, and Mindanao.
Now one of the most famous personalities in the Philippines, Catriona actively advocates important issues that she believes in—like women empowerment and indigenous culture conservation. In 2020, Catriona was named the Ambassador for Indigenous Handicrafts by the Philippines' Department of Trade and Industry. And in 2020 and 2021, she was designated the Ambassador of the Arts by the National Commission for Culture and the Arts (NCCA).
Whang-Od Oggay
Apo Whang-Od Oggay is the oldest tattoo artist in the world, making her one of the most famous Filipino women that people of today's generation rightfully emulate. As a popular and prolific figure, she always has visitors flocking to her village in Kalinga, wanting to be inked with her signature designs.
For preserving the traditional practice of tattooing, the National Commission for Culture and the Arts recognized Whang-Od's contribution to Philippine culture and arts through the Dangal ng Haraya Award.
Alex Eduque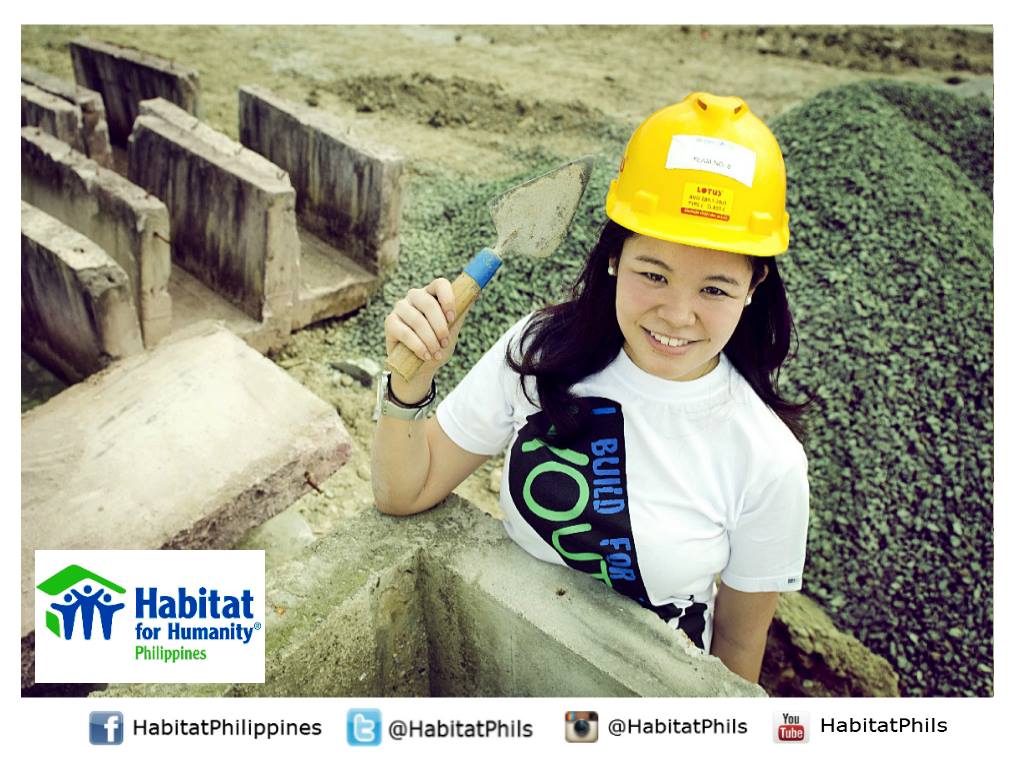 Photo: Habitat for Humanity Philippines (Facebook)
What were you busy with at 15? Alex Eduque spent her teenage years volunteering with Habitat for Humanity, a non-profit organization that builds homes for poor families. Not only that—she founded the Habitat Youth Council that raised funds for her cause.
Right after graduating college, the young humanitarian organized MovEd, an NGO that pushes for early childhood education in less-privileged communities. She was later awarded for her volunteer work, being the first and youngest Filipino to be recognized at the Global Awards for Fundraising in Amsterdam, Netherlands.
Alex attributes her strength and achievements to the influential women in her family.
"Being raised in an alpha female family has always been empowering. It has given me a sense of self-worth and security I would never have found elsewhere…. I have found that being raised in the presence of and as one has truly helped me navigate through the ups and downs, the wonders and most cosmopolitan of situations this world has to offer."

- Alex Eduque, Manila Bulletin[6]
Ana Patricia Non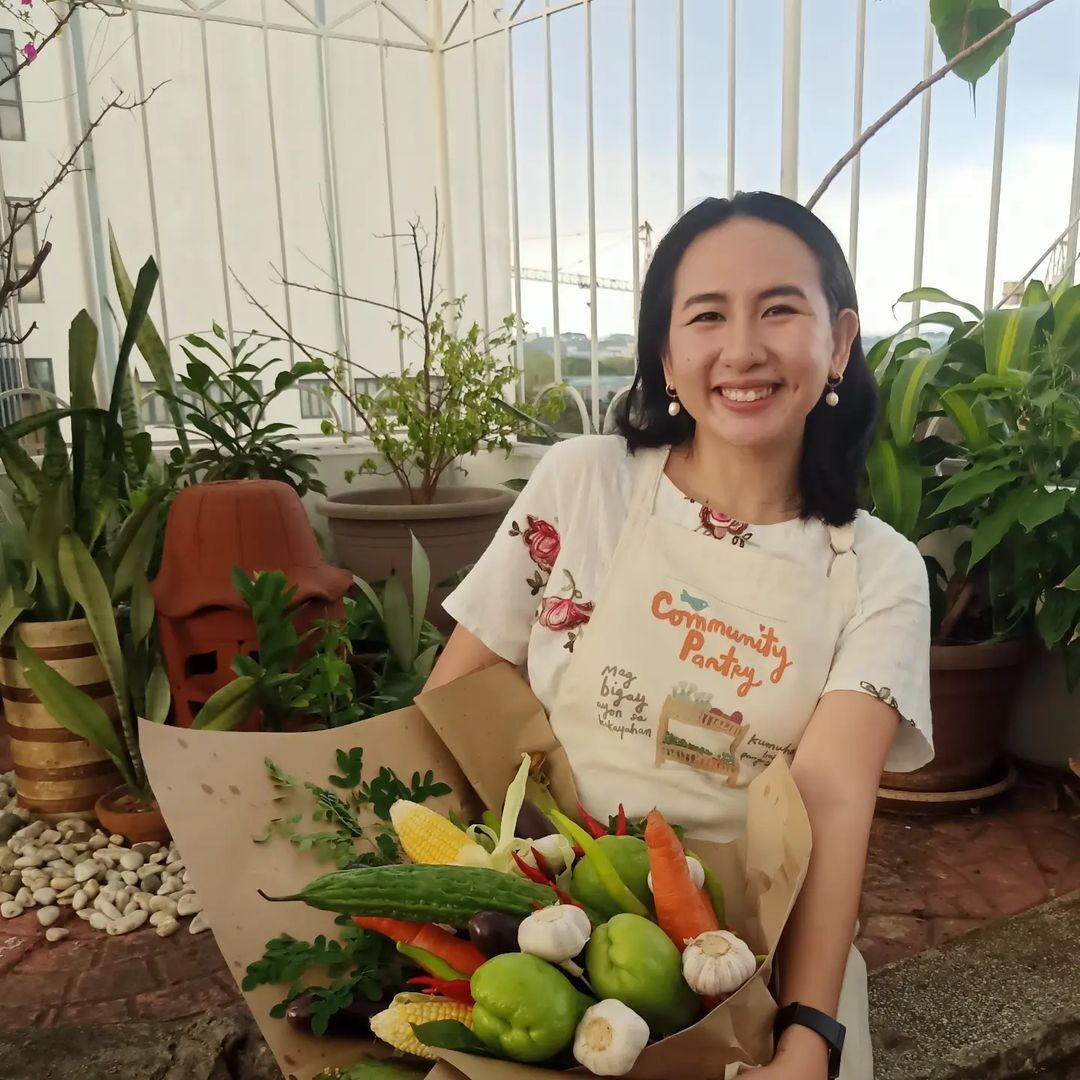 Photo: @patreng.non (Instagram)
Then-26-year-old Ana Patricia "Patreng" Non became a household name when she started the Maginhawa Community Pantry in Quezon City in April of 2021.[7]
From a small carton filled with vegetables and other food items, her makeshift pantry evolved into something much bigger than she could've ever imagined, creating a ripple effect and inspiring other Filipinos to propagate the concept in their own communities.
Community pantries sprang up in different parts of the country where the less fortunate or those severely affected by the pandemic could get some food and other essentials for free.
A Visual Communication graduate from the University of the Philippines College of Fine Arts, Patreng has a giving spirit that was evident even before the pandemic. She liked to participate in various relief efforts and voluntary projects in her community.
Now rallying against the ongoing jeepney phaseout in the country, Patreng has again used her community pantry concept to provide relief for jeepney drivers and operators who are affected by the government's public utility vehicle (PUV) modernization program. This young woman certainly has her heart in the right place!
Maria Ressa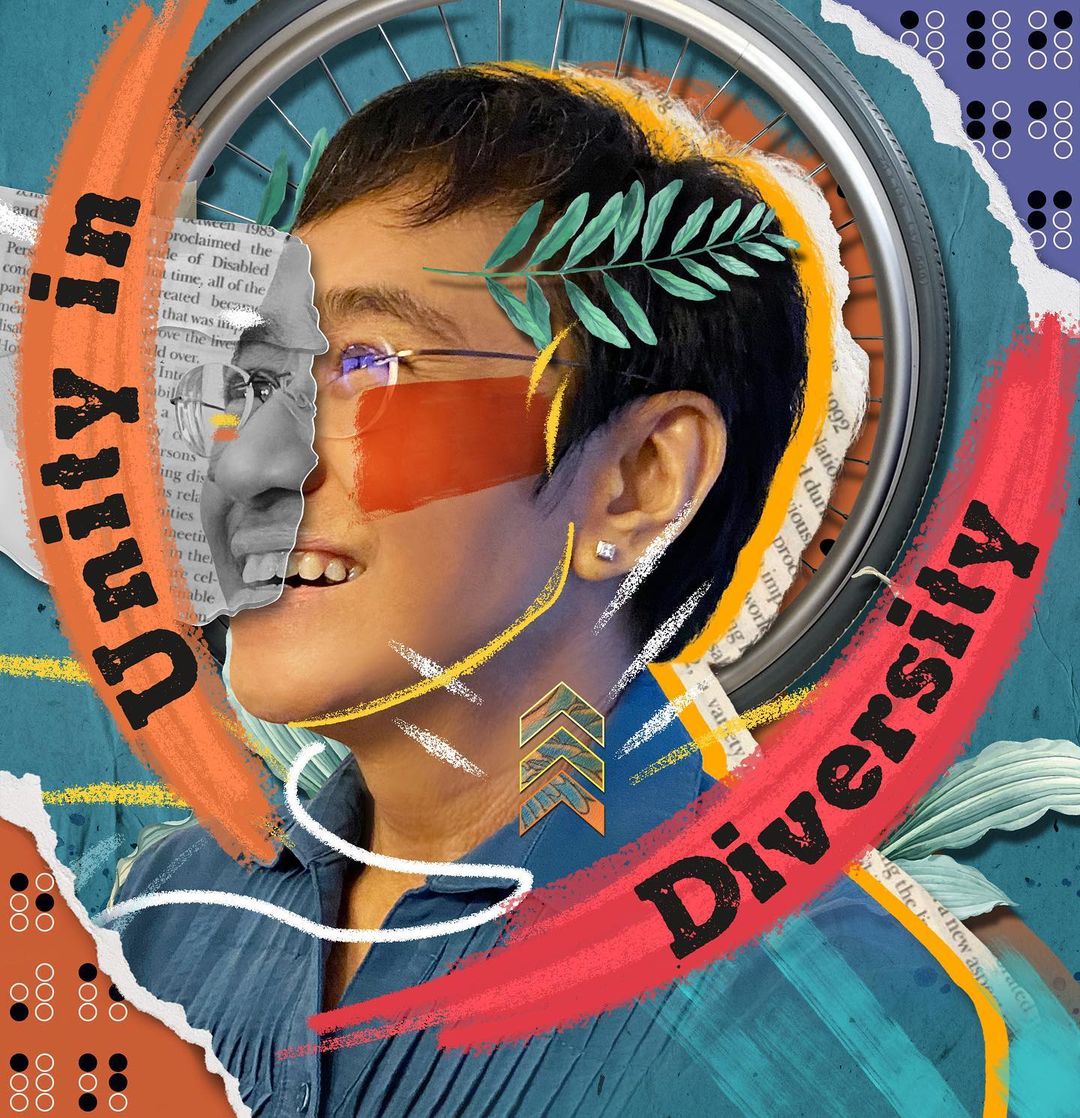 Photo: @maria_ressa (Instagram)
Maria Ressa is one of the most recognizable and famous women in the Philippines—pushed to the spotlight by her commitment to fighting for freedom of speech. She's a journalist with over 25 years of experience and an admirable resume: teacher, author, CNN Bureau Chief, ABS-CBN Head of News and Current Events, Rappler CEO, and most recently, 2021 Nobel Peace Prize Winner.
In her Nobel Peace Prize lecture, which she delivered in Oslo, Norway, on December 10, 2021, Maria talked about dreaming of "a world of peace, trust, and empathy," and called everyone to action. "Now let's go and make it happen. Let's hold the line. Together," she said.[8]
Maria has recently been invited to speak at Vanderbilt University's commencement activities in May 2023, where she will also receive the University's prestigious Nichols-Chancellor's Medal. The medal is given to individuals who embody exceptionalism in the 21st century.
Liza Soberano
Photo: @lizasoberano (Instagram)
Filipino-American celebrity Hope Elizabeth "Liza" Soberano is undoubtedly one of the most famous personalities in the Philippines. She recently made headlines following the release of a polarizing vlog where she reflected on her career and talked about the recent events in her life.
Liza's vlog was received by some as the ramblings of an ingrate who didn't appreciate the people that helped her achieve the success she now enjoys—while others saw it for what Liza intended it to be: "not a story of bitterness or regret" but one of "growth and gratitude."
After 13 years of being just a "flower" in the show business industry, Liza has finally chosen to take control of her own narrative and develop her own personal brand. She welcomed a new era in her career—one defined by independence and creative freedom. She broke the mold that boxed her in as a traditional Filipina actress and developed a sense of agency to now live her own life and do things on her own terms.
"Everything that I'm doing now is for me and all the advocacies I care about," Liza said in an interview.[9] From someone who felt like she had sacrificed her childhood, freedom, and happiness to achieve success, Liza is now someone who can be herself without succumbing to the pressure of conforming to the public's expectations of what she should be.
Aimee Carandang
Ma. Aurora Carandang-Gloria—or "Aimee Carandang," as she is better known—is Asia's first female pilot as well as the first female commercial pilot in the Philippines. In 1993, she flew as a full-fledged flight captain for the Philippine Airlines (PAL).
To this day, Aimee remains an epitome of women empowerment in the Philippines. She continues to inspire other women to aim for the stars and work hard for their dreams, no matter how seemingly impossible. Because of Aimee's achievement, many young women of today are emboldened to pursue a career in aviation—a field that was traditionally dominated by men.
Alice Eduardo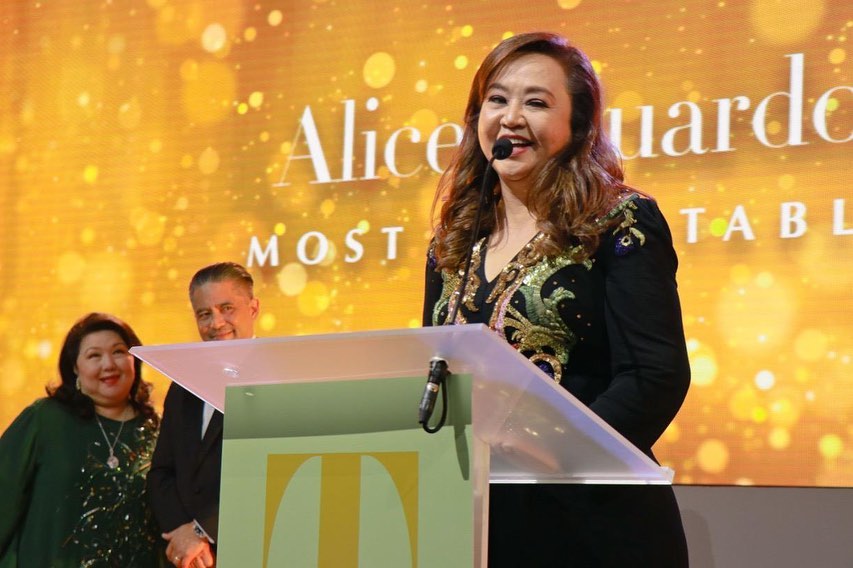 Photo: @alicegeduardo (Instagram)

Hailed as the "Woman of Steel" in the Philippines, Alice Eduardo is the President and Chief Executive Officer of Sta. Elena Construction and Development Corporation, a leading construction company in the country.
Growing up, Alice had always been fascinated with man-made structures like roads, bridges, and buildings, so it came as no surprise that she started her own construction company in 1995.
Almost three decades later, Alice's company still delivers large-scale projects for both local and international clients. Among the developments in Sta. Elena's portfolio are SM malls across the country, SMDC residential complexes in Metro Manila, and the San Gabriel Power Plant in Batangas.
Apart from being a businesswoman, Alice is also a philanthropist embodying women empowerment in the Philippines. In fact, in 2018, she was honored as one of Forbes Asia's Heroes of Philanthropy. This construction magnate believes in paying it forward and using her power and influence to inspire positive change in the community.
One of Alice's recent philanthropic deeds is the restoration of the old nurses' dorm in the Philippine General Hospital (PGH) to provide a home for overworked nurses and transient patients. The new dorm will be aptly called Bahay Silungan—a safe haven for frontliners and patients alike.[10]
Abba Napa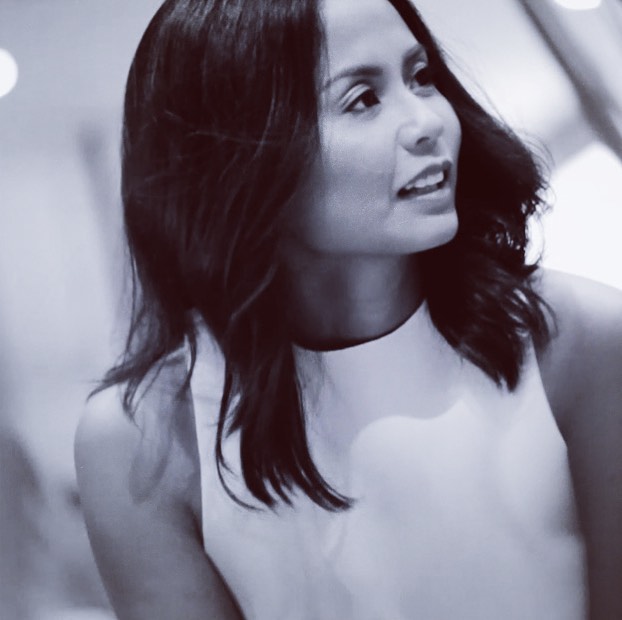 Photo: @abbanapa (Instagram)
Abba Napa is one of the many powerful women in the Philippines that aspirants, especially in the food business, can look up to.
Abba is the Co-Founder for Creative Development at The Moment Group (TMG), a conglomerate devoted to creating and operating some of the most popular restaurants and establishments in the Philippine dining scene. Homegrown brands under TMG include 8Cuts Burgers, Manam, Mo Cookies, Din Tai Fung, and Ooma, among others.
Abba, who had previously conquered the world of footwear retail prior to co-founding TMG, proves that women can be successful as many times as they want, provided they have the passion and resources to take that first bold leap.
In Abba's case, she took a chance in the food business a little over a decade ago and has since birthed and raised brands that continue to deliver value to customers through good food that's both authentic and affordable.
Final Thoughts
March is National Women's Month in the Philippines—a time of the year when we remember the valuable contributions of Filipino women and celebrate their achievements in fighting for gender equality and social inclusion. You can celebrate with other women throughout the country by enjoying these Women's Month promos, made especially for all modern heroines.
But more than an opportunity to get discounts and freebies everywhere, Women's Month is a reminder that outstanding women are made, not born. If you aspire to blaze your own trail just like the empowered women in the Philippines featured on this list, go for it! There's no shame in chasing success. May other women's journeys inspire you to start creating your own success story, and even changing the world!

Sources:
[1] The modern Filipina's priorities: financial independence and starting a business

(BusinessWorld, 2021)

[2] Hidilyn Diaz wins first world title to complete golden sweep

(Olympics website, 2022)

[3] Lea Salonga, Voice of Disney Princesses, Is a Life-Long Role Model for Kids of Color

(Time Magazine, 2022)

[4] Robredo's Angat Buhay has benefited over 600k families

(Manila Bulletin, 2022)

[5] Filipina leaders breaking glass ceilings in business

(Philstar, 2018)

[6] To the women of my world

(Manila Bulletin, 2021)

[7] Who is Patricia Non, the woman who sparked kindness through the Maginhawa community pantry?

(Manila Bulletin, 2021)

[8] Maria Ressa Nobel Lecture

(The Nobel Prize, 2021)




[9] Liza Soberano on wanting a clean slate: I can no longer be boxed in

(Inquirer, 2023)

[10] Meaningful Life: Alice Eduardo's List of Philanthropic Deeds Include PGH's New 'Bahay Silungan' for Medical Frontliners and Patients

(Lifestyle Asia, 2021)

Featured images from SunStar, GMA News Online, Lantaw, and Esquire