Strong, beautiful, intelligent, loving, and empowered―that's you, girl! While you continue breaking barriers and achieving more extraordinary things, it would be great to take a break for a while and admire the work you've done this International Women's Month in March.
Ladies, March is your month. Reward yourself and indulge in little luxuries that will make you happy. Don't hold back―you deserve all these and more.
To help you treat yourself like royalty without breaking the bank, we've created a Women's Month sale list. Check it out below.
Top Women's Month Sales This

2023
This March, various sales and discounts await all women who enjoy different interests. There are deals for shopaholics, fitness freaks, and foodies! Let this list of women's month promotions do the talking.
Women's Wednesday Sale at SM Supermalls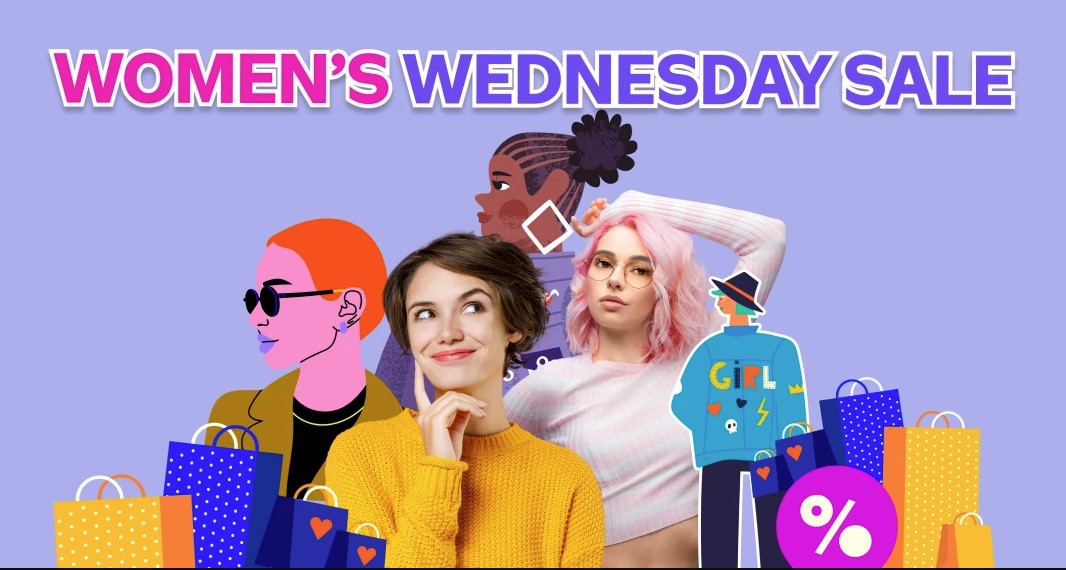 First on the list are exclusive offers from one of the country's biggest retail brands, SM. Women can get exclusive deals every Wednesday this March at SM Supermalls. Check out these SM Women's Month Sales for 2023.
👸 ₱10,000 Off on iPhones
Ready for an iPhone upgrade? Get ₱10,000 off iPhone products when you shop at Digital Walker at The Podium. This Women's Wednesday Sale is valid until March 31, 2023.
👸 23% Discount on Maybelline Lip Tint
Get that effortless fresh glow with just one makeup product. Enjoy 23% off when you buy the Maybelline Sensational Cushion Matte Lip Tint Mauve Couture, a cheek, lip, and color tint in one. Avail of this offer exclusively at SM City Fairview until March 31, 2023.
👸 Pink Roxie Heel Slides for ₱999
Sometimes, all you need is a little pop of color. Ditch the monotones for now and slip on this fun and colorful pair of Pink Roxie Heel Slides from CLN. Get your hot pink pair for just ₱999 at the CLN SM Megamall branch until March 31, 2023.
👸 5 + 1 Underarm Brightening Package at Lay Bare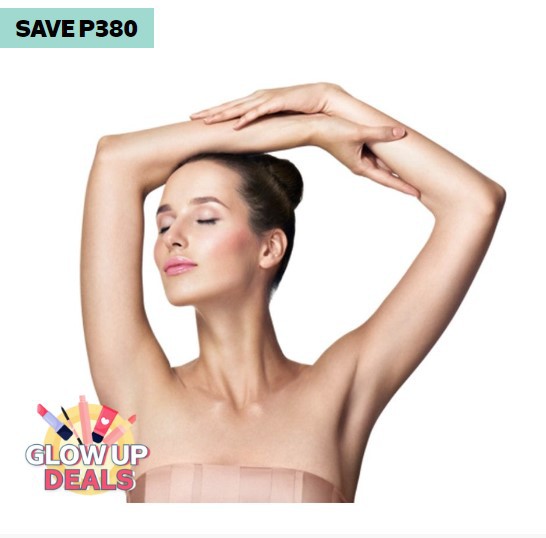 Show off those pits confidently. Avail of this International Women's Day Promo from Lay Bare Waxing Salon, where you get one session for free and save ₱380. You can get the 5 + 1 Underarm Brightening Package until March 31, 2023.
This offer is valid at Lay Bare at the Lower Ground Level, Wellness Zone, in SM City Bacoor.
👸 64% Off on Rebond / Digital Perm at Bangs Prime Salon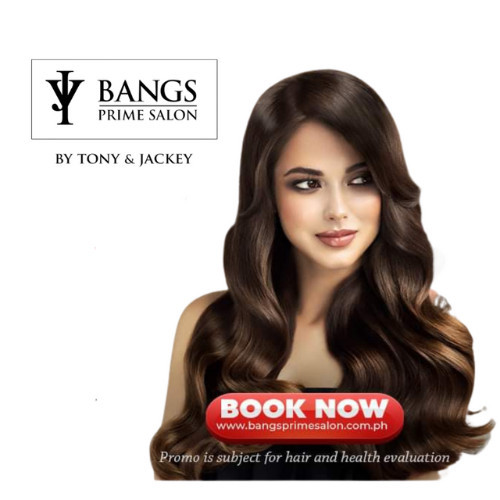 Ready for a major March glow-up? If you're looking for Women's Month promotions from hair salons, just head to Bangs Prime Salon by Tony & Jackey at SM City Fairview to enjoy huge discounts on hair treatments.
Get 64% off on its Prime Aqua Rebond and Digital Perm (with haircut) and pay only ₱1,499. This offer is valid for the whole month of March 2023.
👸 Buy One Get One at Watsons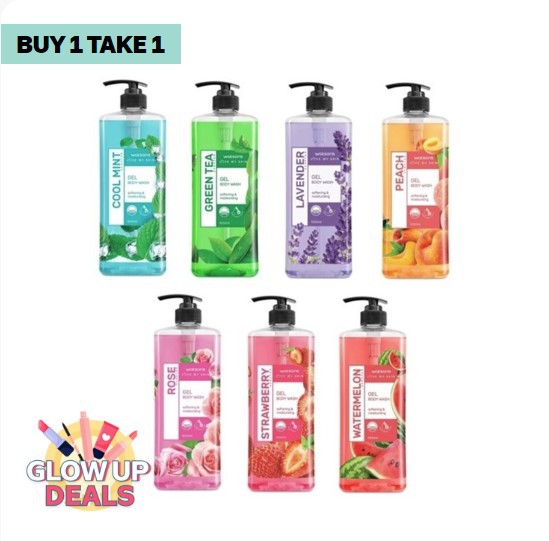 Up your skincare game by elevating your essentials. This time, you may want to try Watsons Gel Washes. You can buy one and get the second bottle free! Just visit the Watsons branch at SM City Bicutan. The promo period is until March 31, 2023.
Read more: 14 Kickass Women Share Their Favorite Financial Tips
Credit Card Discounts Sales and Promos
Got a credit card? Make the most of it this March by availing of International Women's Day promos this 2023. Here are some of them:
👸 Discounts at edamama from HSBC
Shopping for a baby? New customers can unlock special deals on baby must-haves using the edamama app.
Check out with your HSBC credit card and use the Women's Day promo code HSBC2023 to get ₱300 off for a minimum purchase of ₱1,500. The promo code is valid for one-time use only.
Existing edamama users can also enjoy ₱250 off and free shipping for a minimum purchase of ₱2,000. You can also use the promo code HSBCFAMILY up to five times within the promo period.
Use the code HSBCSAVE (valid for one-time use only) to get 15% off your first subscription order. Download the edamama app and avail of these discounts until March 31, 2023.
👸 20% Off on Shipping Fees at ShippingCart
Ready to check out the items in your cart from your favorite international shopping website? Save on shipping fees via ShippingCart when you pay with your HSBC credit card.
New customers can use the one-time code HSBCNEW22 until March 31, 2023, for ShippingCart US, UK, AU, Korea, or Japan warehouses.
Existing customers can use the code HSBCMAR23 to get 20% off on shipping fees from ShippingCart US and UK warehouses. Discount is capped at ₱1,200.
👸 25% Off at TOMS from Security Bank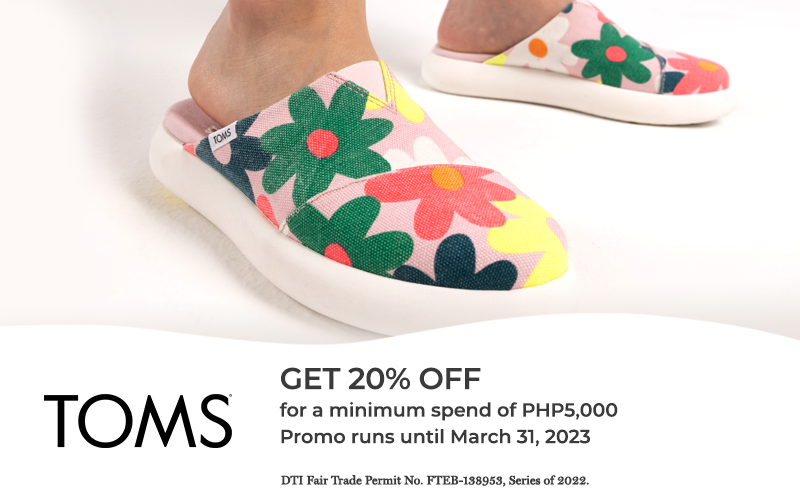 There's no denying the glam a pair of gorgeous stilettos can give. But there are also days when you just want comfort and style.
Why not get a new comfy pair of TOMS to celebrate National Women's Day in the Philippines? Pay with your Security Bank credit card to enjoy a 20% discount with a minimum spend of ₱5,000. This promo is valid at participating concept and pop-up stores nationwide and runs until March 31, 2023.
👸 20% Off at The Rail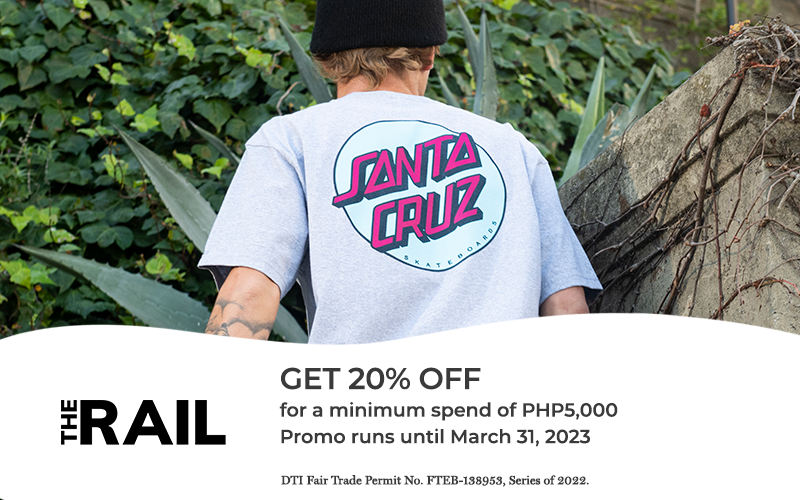 Time for a wardrobe refresh or a summer makeover! Stock up on your favorite shirts for casual days out or quick errands. Enjoy a 20% discount on all items when you spend at least ₱5,000 at participating The Rail stores using your Security Bank credit card.
This promo is valid until March 31, 2023.
👸 Free Gift Certificate at Slimmers World/Slimmers Face & Skin from BPI
Looking for Women's Month spa specials? Check out this exciting promo from BPI and Slimmers World, and Slimmers Face & Skin.
For a minimum purchase of ₱45,000 worth of skin treatments and fitness programs (single-receipt purchase), you'll get a gift certificate worth ₱1,500. The promo runs until April 30, 2023.
👸 15% Off at Chaser Action Sports
Can't get enough of Women's History Month promotional items? Unleash your inner street adventurer with new outfits and gears from Chaser Action Sports.
When you check out with your BPI credit card, get a 15% discount on regular-priced bikes, roller skates, skateboards, and riding accessories. Use the promo code BPI + the first six digits of your BPI credit card when you check out online at the Squadskates or Royalbaby website.
You can also pay in-store at participating Chaser branches with your BPI credit card to avail of the discount.
Glorietta 3

Market! Market!

SM City North EDSA Annex

SM City San Lazaro

SM City Tanza

SM Mall of Asia

U.P. Town Center
There's no minimum spend requirement, and the promo is valid until April 30, 2023.
Read more: Women Leaders on Leadership: 5 Lessons from Moneymax Co-General Managers
Want more credit card perks? Here are some of the best credit cards for shopping. Use them to earn rebates, points, and more:
📌 UnionBank Classic Visa Card

Perks:
1 rewards point for every ₱35 spend
Up to 36 monthly installment terms at 0% interest
📌 HSBC Red Mastercard

Perks:
1 rewards point for every ₱20 spend
4x points on shopping, online, dining, and overseas transactions
6% fuel rebate on your first purchase
3% rebate all year round at Caltex
Installments of up to 36 months with 0% interest at participating merchants
📌 RCBC Flex Gold

Perks:
2x rewards points from three preferred categories: grocery, fuel, travel, department store, or household appliances
Installments of up to 36 months with 0% interest for straight and overseas purchases
Shell Women's Month Promo
Before you head off to your quick getaway or summer destination, gas up with Shell V-Power[1] (Gasoline, Racing, or Diesel) at any participating Shell gas station. For a minimum single receipt purchase of ₱1,500, you'll get a free and exclusive Shell V-Power car air freshener.
The promo period is until March 15, 2023, and is valid for four-wheeled vehicles only.
foodpanda Women's Month Promo
Instead of a Women's Month sale, maybe you just want to celebrate with delicious dishes instead. But, of course, you want to treat yourself like a queen—so as much as possible, no cooking! An extravagant feast on the cheap is still possible with foodpanda's delivery discounts.[2]
Here are the discounts, promo codes, and their validity period.
Read more: 11 Empowered Pinays Who Prove That Success Knows No Gender
Final Thoughts
Because it's International Women's Month, it's just right to reward yourself. After all, your dedication to making the world a much better place for everyone is truly inspiring.
Give yourself a break. Only then will your energy replenish, allowing you to work better and even empower others.
Get a credit card for shopping to make these International Women's Day promotions even sweeter. Compare credit cards through Moneymax to find the best one. It's easy and free!
Lastly, don't forget to share this Women's Month sale list with the important women in your life. They, too, deserve these rewards. ABANTE, BABAE!

Sources: