Now that you're truly adulting and earning your own money, there's no reason not to spoil your mom every chance you can get. This Mother's Day, opt for a big gift that she'll cherish and use for many years; or a low-key, sentimental gift that will surely tug at her heartstrings. Whatever will make her feel extra happy and spoiled on her special day, go for it!
If you're still undecided about what to get her, here are the top 10 gift ideas for Mother's Day that any mom will love.
Top 10 Gift Ideas for Mother's Day in the Philippines
But first, when is Mother's Day in the Philippines, and on what day does it fall this year? Mother's Day is celebrated worldwide every second Sunday in May. This 2023, Mother's Day is on May 14.
Don't panic—you still have a few days to get unique gifts for your mom in the Philippines. Check out these great gifts for Filipino moms:
🎁 Free Buffet Meal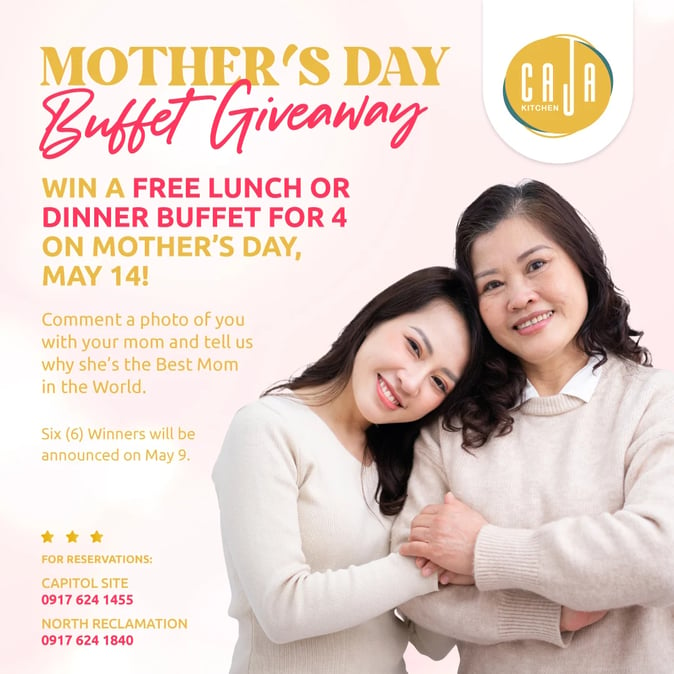 First on this list of top 10 gift ideas for Mother's Day is, of course, food. Treat Mom to sumptuous Cebuano fare at Caja Kitchen, located in Bayfront Hotel Cebu branches at Capitol Site and North Reclamation Area. Six winners get to enjoy a free lunch or dinner buffet with their moms this Mother's Day!
To participate in the contest, follow the steps below. The deadline for submissions is on May 6, 2023. Winners will be notified via Facebook and direct message on May 9.
Like the Facebook pages of Bayfront Hotel Cebu-North Reclamation, Bayfront Hotel Cebu-Capitol Site, and Caja Kitchen Cebu.
Upload a photo of you and your mom in the comments section of this post.[1] Share why you think she's the best mom.

Share the aforementioned post and tag three people.
Make sure the privacy of the post is set to public!
🎁 New Gadgets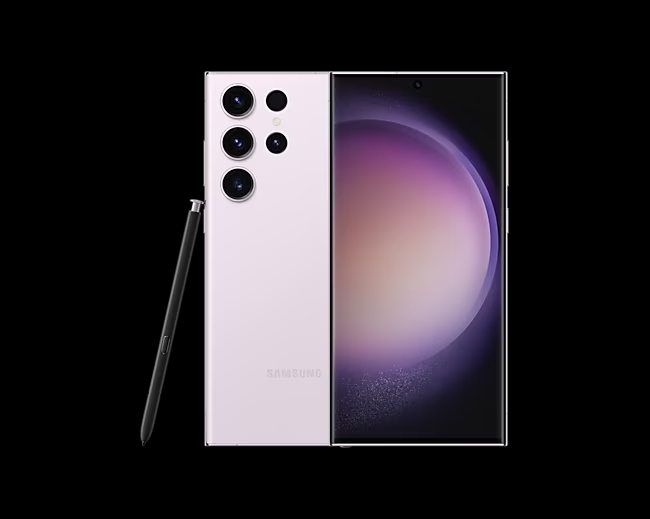 Help your mom level up her social media game by surprising her with a new Samsung device. Get her a new phone with improved specs for better selfies and night shots, such as the Galaxy S23 Ultra. She'll love the super cute Lavender color for sure!
Until May 31, 2023, get ₱14,000 off the Samsung Galaxy S23 Ultra 1TB. For a limited offer valid from May 6 to 8, 12 to 15, and 26 to 30, you also get a free Galaxy Buds2 Pro worth ₱12,990 with your purchase.[2]
🎁 Baby Essentials
While shopping for your own mom, perhaps you're looking for gifts for a friend who recently became a mother herself. Find the perfect gifts for new moms in the Philippines at Rustan's Mom and Baby Fair, which runs until May 31, 2023.
Get discounts up to 60% off on brands such as Tippy Toe Socks, Sansfluo, Nanobebe, Little Tree, and Swaddle Designs. You can also get free gifts when you buy from Ecomom, Asahi, Joie, Biolane, and Imani.
Related reading: Treat Yourself Like a Queen: Women's Month Sale 2023
🎁 Flowers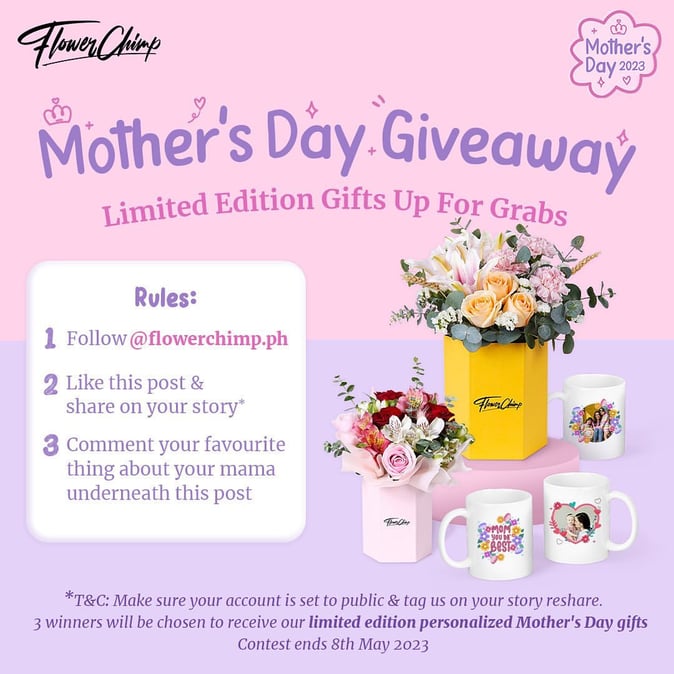 Running out of Mother's Day gift ideas in the Philippines? Get her flowers—it's the quintessential Mother's Day gift for moms. Whether you're getting her a simple single-stem flower or a big bouquet, make sure to buy days ahead and have the gift delivered on the morning of Mother's Day.
Until May 8, 2023, you can join Flower Chimp Philippines' Mother's Day giveaway to win free flowers and personalized gifts for your mom. Follow these steps:
Follow @flowerchimp.ph on Instagram.
Like Flower Chimp's Instagram giveaway post[3] and share it on your story.
Share what you love about your mom in the comments section of the post.
🎁 Wine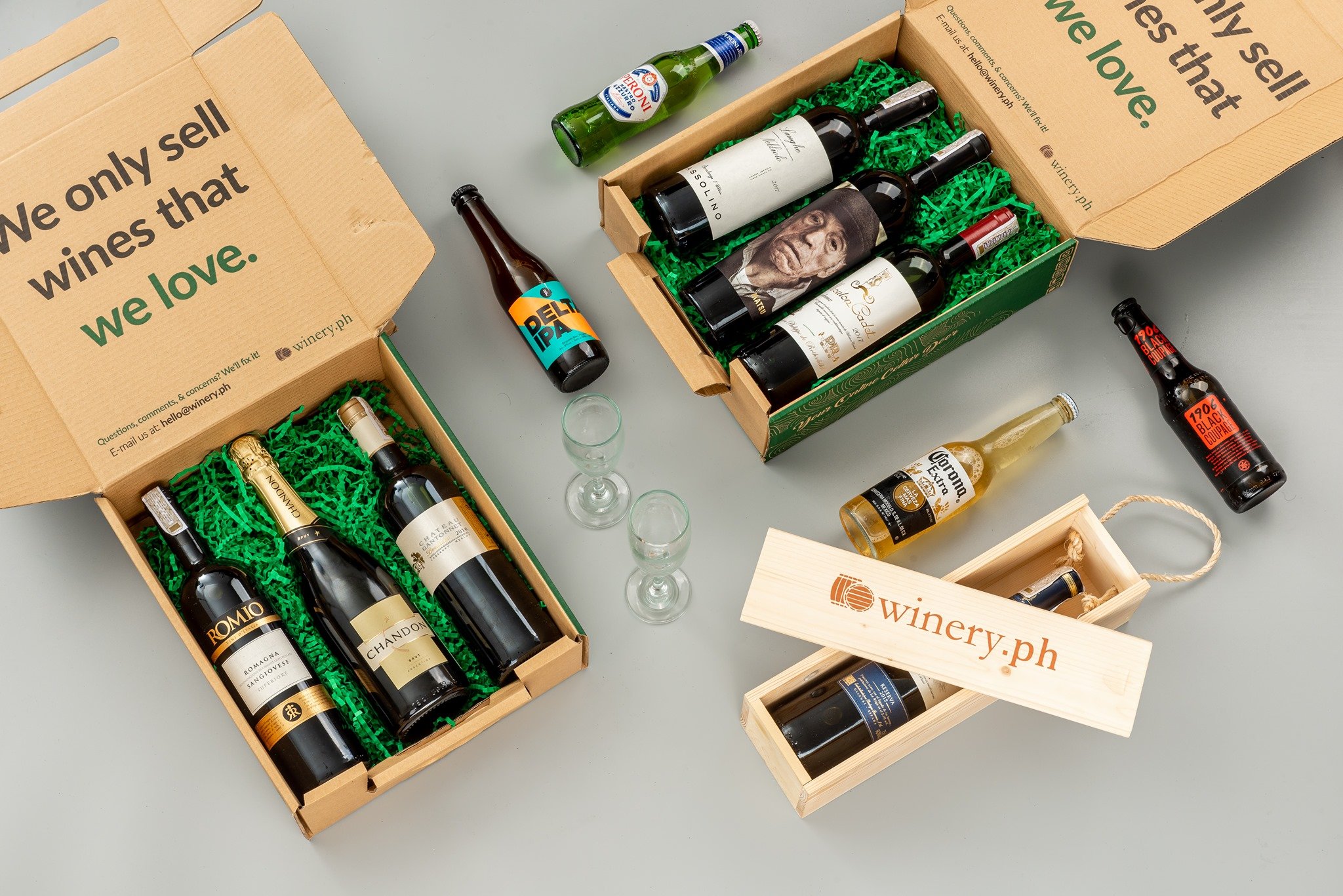 Busy moms need time to unwind! If your mom loves wine nights, replenish her collection this Mother's Day.
With Winery.ph Mother's Day Promo, get ₱1,500 off on wine bottles with your BPI Credit, Debit, or Prepaid Card until May 15, 2023. Use the code BPIMOM + first six digits of your BPI Card to avail of the promo.[4]
You have plenty of choices to satisfy your mom's discerning palate: choose wines from Spain, South Africa, Argentina, Italy, and France.
---
🎁

Free Welcome Gift:

No Annual Fee for Life Plus Maximum Rewards for U!

Eligible card: UnionBank Rewards Credit Card
Promo period: Until November 30, 2023
Say goodbye to annual fees forever and hello to next-level rewards with your new UnionBank Rewards Card! Just apply via Moneymax and get approved within the promo period, and then meet the ₱20,000 spend requirement within 60 days from your card approval date.
This Moneymax UnionBank Rewards Credit Card No Annual Fee Promo runs until November 30 only. Per DTI Fair Trade Permit No. FTEB-172472 Series of 2023.
Note: The promo is exclusive to applicants who do not have an existing principal credit card issued by UnionBank and/or Citi.
---
🎁 Jewelry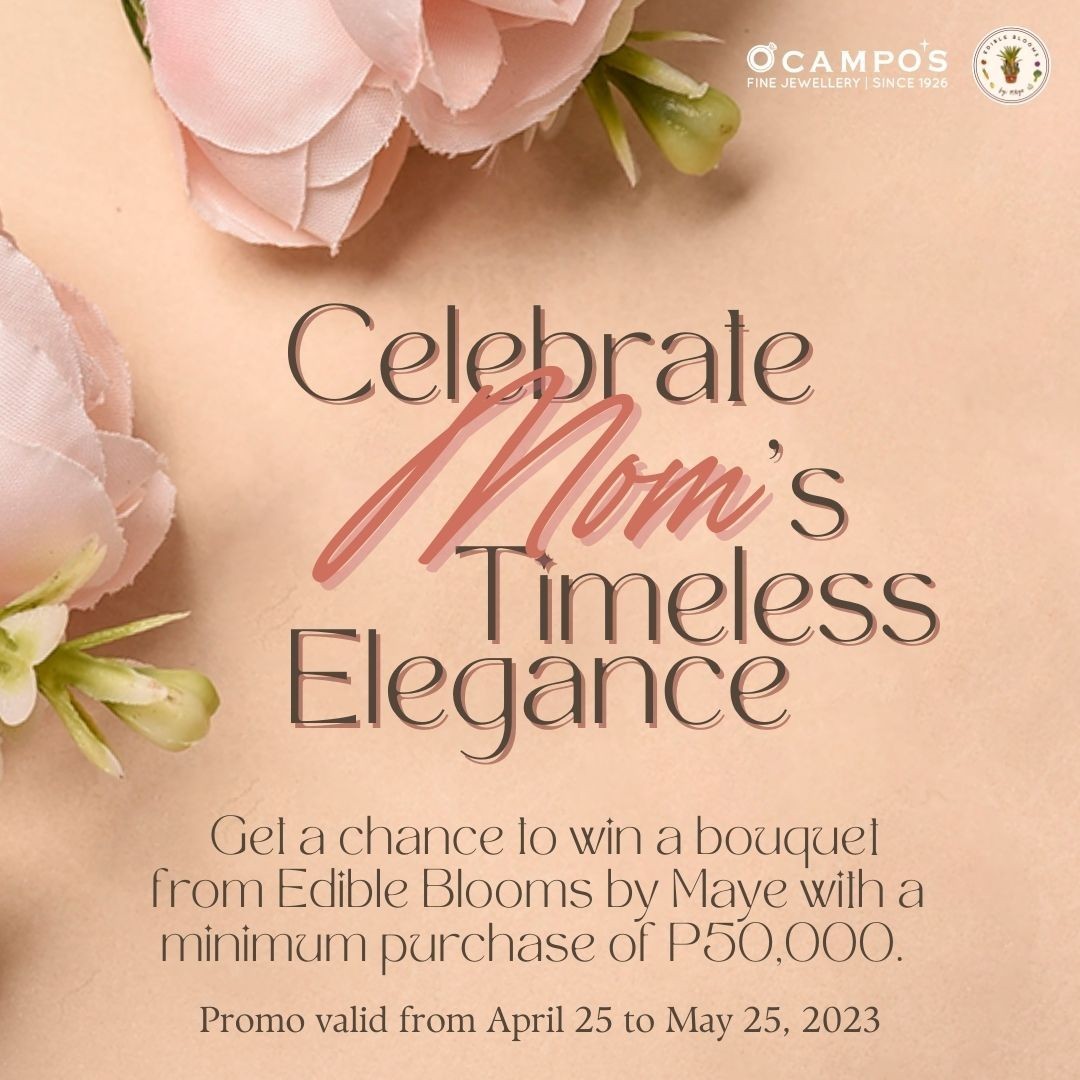 Moms always put their families first. This time around, make her feel special with the perfect gift idea for moms in the Philippines—jewelry. She's the ilaw ng tahanan, after all—let her shine!
When you shop at Ocampo's Fine Jewellery, you can hit two birds with one stone and get her two gifts. Until May 25, 2023, get a chance to win an edible bouquet from Edible Blooms by Maye with a minimum purchase of ₱50,000.[5]
🎁 Activewear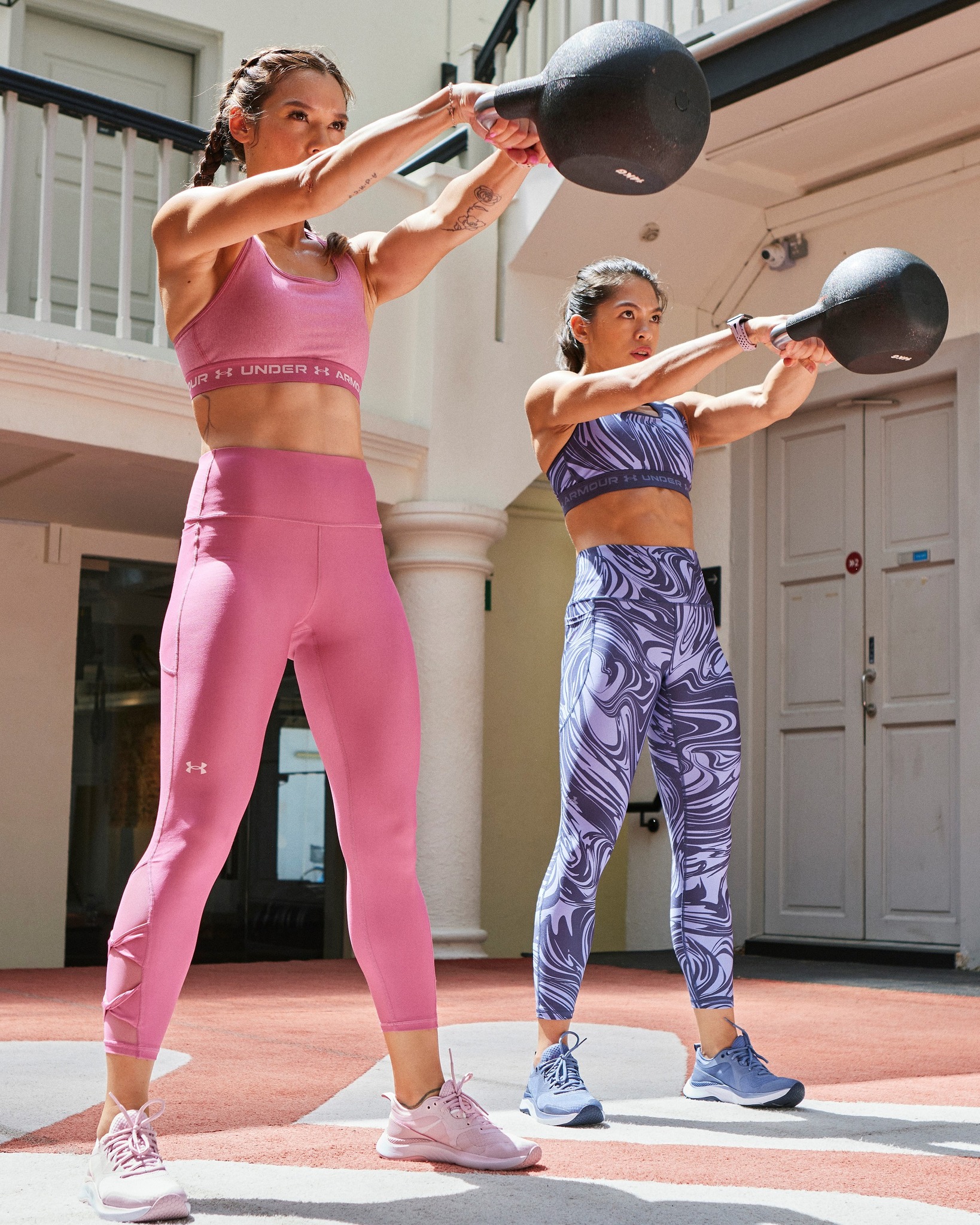 Inspire your mom to stay fit and get moving by buying her workout clothes or shoes. This way, no matter how busy she is with work or household chores, she'll feel motivated to squeeze in a workout session whenever she can.
Shop online at Under Armour and buy two items at 20% off from the Mother's Day Collection.[6] You can get her a dri-fit top and maybe a pair of running shoes. Throw in a pair of leggings too if you can!
Related reading: The Best Payment Options for Online Shopping
🎁 Bath and Home Essentials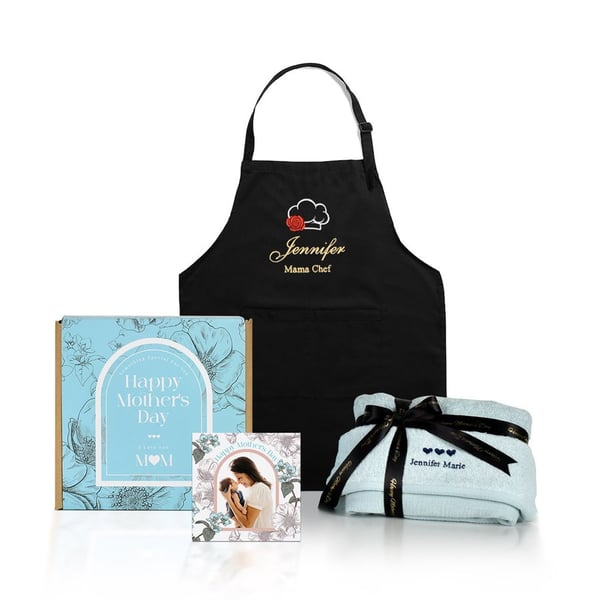 Your mom probably hasn't replaced or upgraded her tried-and-tested bath and home essentials in years. For the best gift for Mother's Day in the Philippines, buy her a new set!
Surprise her with beautiful and durable hotel-grade personalized bath and hand towels, a customized kitchen apron, and a personalized greeting card from Photobook Philippines. Use the promo code SAVEONGIFTS for 20% off.[7]
🎁 Salon or Spa Day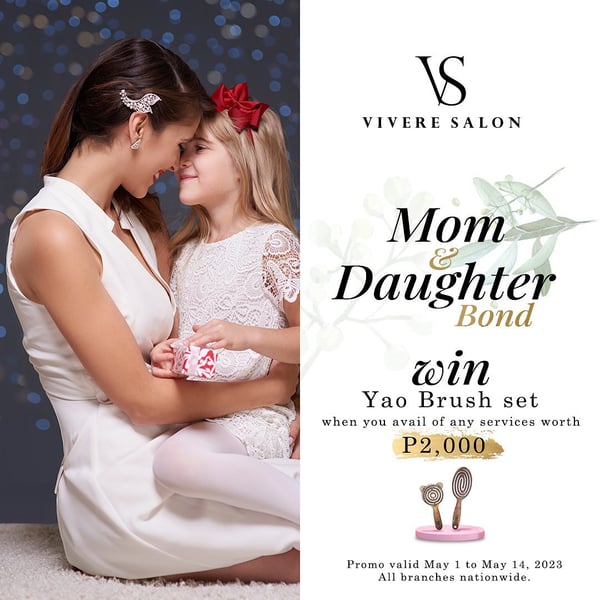 Bring your mom to her favorite spa for a full body massage, or to her go-to salon for a hair makeover plus a mani, pedi, and foot spa. She'll feel like a whole new person after. Don't forget to book a session in advance, so you won't have to queue!
If you avail of any of Vivere Salon's services for at least ₱2,000, you get a chance to win a luxe Yao Mom & Daughter Combo hairbrush set (retails for ₱3,090). Just make sure to submit your official receipt and personal details in Vivere's provided link by May 13, 2023.[8]
🎁 Sweet Treats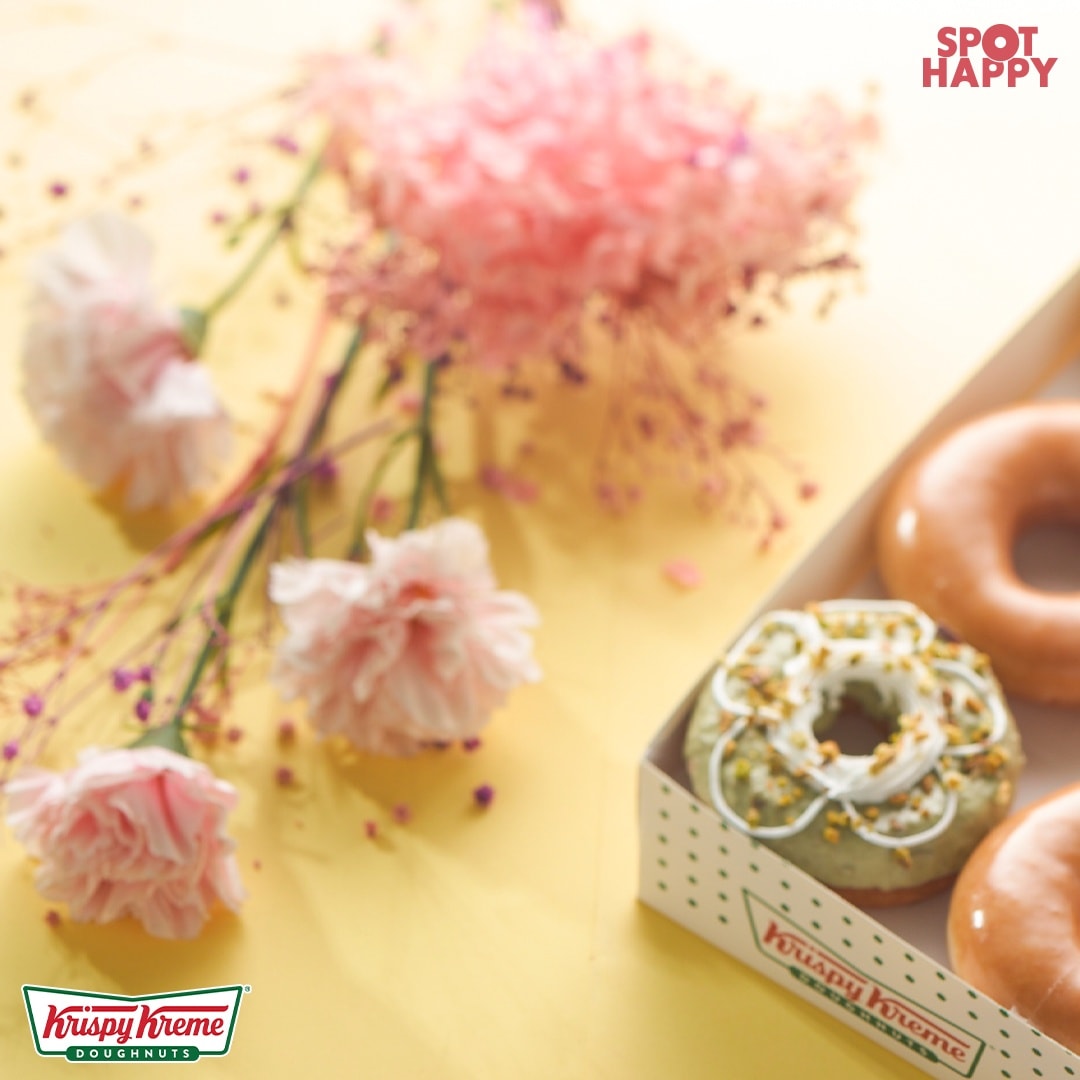 Round off the celebration with the last item on this list of top 10 gift ideas for Mother's Day—treats for your mom's sweet tooth! Krispy Kreme is releasing Mother's Day-themed donuts for this special occasion, and they make the best gifts for mothers in the Philippines.
Enjoy the donuts with the rest of the family and make the most of your time together while watching a new movie, or perhaps just talking and enjoying each others' company.
Read more gift guides:
Final Thoughts
Mother's Day is special—it's when children take stock of all the amazing things their moms do for them every single day. It doesn't matter whether you want to go all out and spend a fortune or enjoy a simple Mother's Day celebration. The important thing is to show how much you love her and how grateful you are to have her.
Hopefully, these top 10 gift ideas for Mother's Day will help you find the perfect gift!
Enjoy Perks with the Best Credit Cards for Shopping and Dining!
Get your money's worth while shopping for the best gifts for Mother's Day in the Philippines. Use the credit cards below to enjoy discounts, get cashback, and earn points:
💳 UnionBank Classic Visa Card
1 reward point for every ₱35 spend

Up to 36 monthly installment terms at 0% interest
💳

HSBC Red Mastercard

4x reward points on online, shopping, dining, and overseas spend
1 reward point for every ₱20 spend
6% rebate on first Caltex fuel spend; 3% rebate year-round
💳

HSBC Platinum Visa Rebate Mastercard

5% rebate on every shopping and travel transaction
6% rebate on your first Caltex fuel spend, 3% year-round
Free purchase protect insurance coverage up to ₱15,000
💳

BPI Amore Platinum Cashback

4% cash back on dining and online delivery spend
1% cash back on supermarkets and department store spend
Up to 0.3% cash back on other international and local retail spend
Exclusive perks and deals at any Ayala Malls nationwide
Sources: