Now that you're truly adulting and earning your own money, there's really no reason not to spoil your mom every chance you can get. This Mother's Day, you can opt for a big gift that she'll cherish and use for many years, or a low-key, sentimental gift that will surely tug at her heartstrings.
Whatever will make her extra happy and spoiled on her special day, go for it!
If you're still undecided about what to get her, here are some Mother's Day gift ideas in the Philippines that any mom will love.
11 Mother's Day Gift Ideas in the Philippines 2022
But first, when is Mother's Day, and what day does it fall this year? Mother's Day is celebrated worldwide every second Sunday in May. In case you've been caught up with work, Mother's Day in 2022 is on May 8.
Don't panic, because you still have a few days to get something nice for your mom. Check out these great Mother's Day gift ideas in the Philippines.
1. Athleisure Set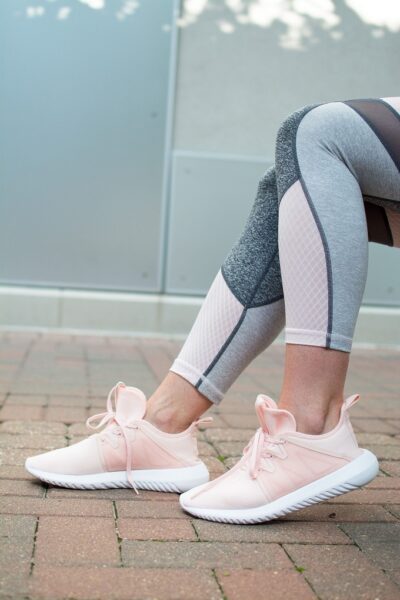 Moms are never not doing anything. So for the mom who likes to squeeze in some exercise before accomplishing a million things for the day, consider getting her an athleisure set.
Comfort and cuteness are important, and a new athleisure set will make your mom look and feel great while going about her day.
The great thing about athleisure sets is that they come in a bunch of different colors and prints, so you can easily find a set that's truly your mom's taste whether shopping at the mall or online.
2. Exercise Equipment
Inspire your mom to stay fit and get her body moving by buying her own exercise equipment at home. This way, no matter how busy she is with work or household chores, she can still squeeze in a workout session without the hassle of going to the gym.
Get her a treadmill, a stationary bike, or an agility ladder at Chris Sports. You can enjoy up to 50% discount on selected items when you use your RCBC Bankard credit card from now until August 15, 2022. Just go to any participating Chris Sports outlet to avail of the promo.
3. Luxurious Sheets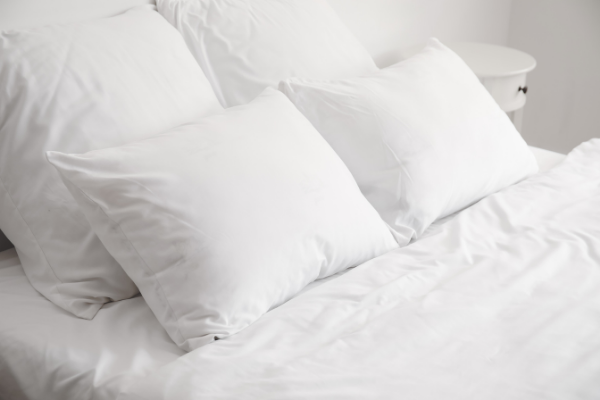 Soft, luxurious sheets are always on top of the list of great Mother's Day gift ideas. Because what mom doesn't like sleeping in sheets that feel like heaven, right?
Of course there's nothing wrong with nice, clean, and functional sheets. But if you want to make your mom feel like royalty every time she goes to bed, get her some sheets and pillowcases made of 100% bamboo fiber.
4. Kitchen and Home Essentials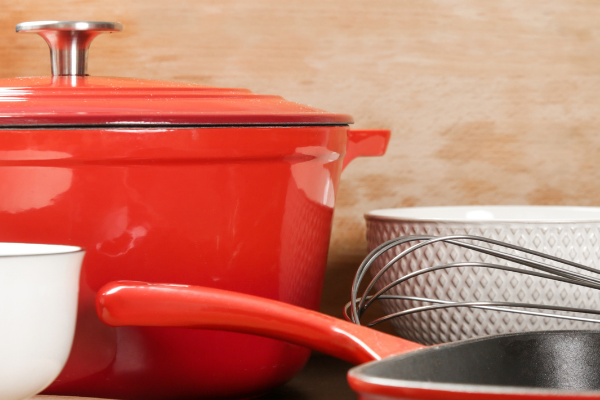 Your mom certainly has her tried-and-tested kitchen tools and equipment that she probably hasn't replaced or upgraded for many years. Don't wait until they break down―buy her a new set!
Surprise her with beautiful yet functional and durable kitchen tools and other home essentials. Your mom will definitely love you even more for her new set of pots, pans, and kitchen utensils.
Shop at Sunbeams Lifestyle with your RCBC Bankard credit card to enjoy a 10% discount.[1] There's no minimum spend requirement. Just use the promo code SUNBEAMS10OFF when you shop any Home and Living products and check out online. You can even use the code multiple times during the promo period, which is until June 30, 2022.
See also: Practical Money Strategies for Single Parents in the Philippines
5. Furniture Upgrade
If you're feeling extra generous, why not surprise your mom with a furniture upgrade? It's time to get her that Scandinavian-style dining set or that L-shaped sofa that will be perfect for her living room. You know she'll appreciate it for life!
If you have a Citibank credit card, spend a minimum of ₱20,000 on sofas and console, center, and side tables at BLIMS Fine Furniture to enjoy a 10% discount. Pick a design you know mom will love, or bring her along when you shop to make it an even more unforgettable Mother's Day treat!

6. Gourmet Snacks
For sure, your mom has her favorite snacks that she likes to munch on while watching her Netflix show, working, or driving. Most likely, these snacks are what you usually get from 24-hour convenience stores, too. So why not introduce her to some delicious and healthy gourmet snacks that are carefully curated just for her?
Pick from hundreds of imported and local cheeses, meats, wines, breads, pastries, and even fruits and vegetables when you shop online at Gerald.ph.[2] Spend at least ₱5,000 with your HSBC credit card and get ₱500 off. Just use the code HSBCGERALD (valid for one-time use only) when you check out. You can avail of this promo until July 21, 2022.
And if your mom loves wine nights, make sure to restock her wine collection. Spend at least ₱5,000 at Winery Philippines with your HSBC credit card to get ₱1,500 off on all wines category. You can use the code HSBCWINERY upon checkout multiple times until August 15, 2022.
Read more: Catch These HSBC Credit Card Promos in the Philippines This 2022
7. Dinner Treat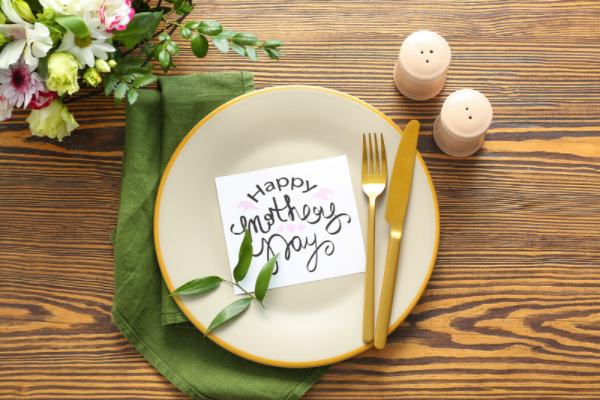 Treat your Mom to a place where she'll surely enjoy the food. Some hotels and restaurants in the metro offer big discounts to moms and credit card holders.
For sure, this day will be a busy day for most restaurants, so try to book ahead of time. Whether it's a buffet lunch or dinner, or an a la carte meal your mom wants, treat her and satisfy her food cravings. Just do your research on the best restaurants and make advance reservations for a hassle-free Mother's Day date.
8. Apple Gadget
Help your mom level up her social media game by surprising her with a new Apple device. Get her a new phone with a more impressive camera for her selfies and video calls. Or a tablet with a bigger memory storage for keeping hundreds of photos and videos of her kids, grandkids, pets, and plants. And for texting, calling, and video calling you whenever she misses you, of course.
Use your BPI credit card when you shop at Power Mac Center and avail of the Real 0% installment.[3] Get a new iPhone, iPad, MacBook, or iMac and pay for up to 36 months. You can even buy now and pay up to three months later.
9. Perfume
A new bottle of her favorite perfume is always a great idea. If you're feeling adventurous, you can even buy her something that she's never tried before, and hopefully, it will be her new signature scent.
Shop at Rustans.com with your HSBC credit card every Tuesday of May 2022. Choose from the many fragrances available and get the one you think mom will love best. For a minimum spend of ₱5,000, enjoy ₱500 off plus free shipping. Just use the promo code RCCHSBCTUE when you check out.
10. Flowers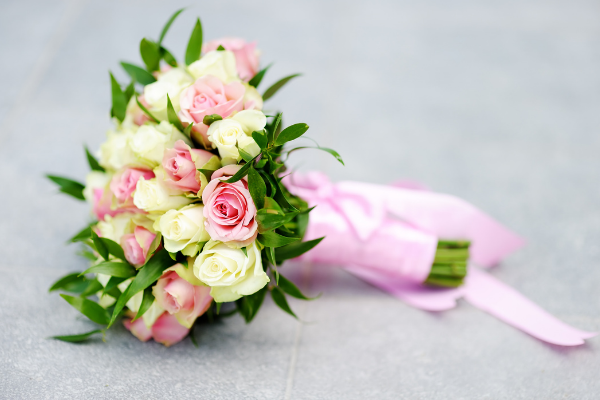 Running out of Mother's Day gift ideas? Then say it with flowers! Although some women don't like flowers because they wither, most definitely love the idea of receiving them. Which is why it's one of the most popular Mother's Day gift ideas in the Philippines.
Surprise your mom even with a single stem flower, or a big bouquet. If you're going to buy days ahead, make sure to have it signed, sealed, and delivered in the morning of Mother's Day.
Order your flower bouquets and gift boxes from Flowerstore.ph and get 15% off with your BPI credit card when you use the promo code BPIFS15 at checkout.[4] You can also get 15% off at Designer Blooms when you spend a minimum of ₱2,000 using the promo code BPI2022.[5]
If you have an RCBC Bankard credit card, get 15% off at FlowerChimp when you check out with the promo code RCBC15.[6] There's no minimum spend requirement, but the promo code is valid only for one-time use.
11. Salon Session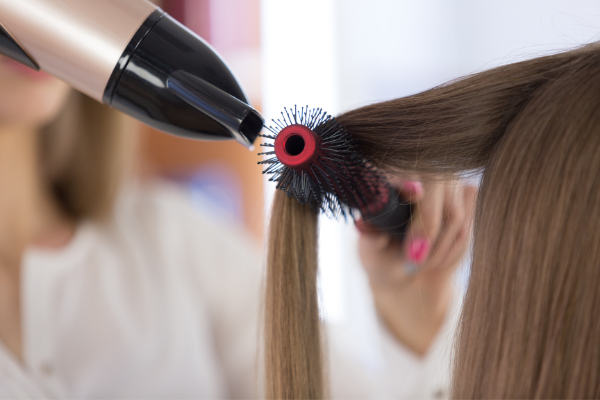 Make this day her most relaxing day ever. Bring your mom to her favorite spa for a full body massage, or to her go-to salon for a hair makeover plus a mani, pedi, and foot spa session.
Not only will a day at the salon relax her. She will also feel like a whole new person after. Don't forget to book a session in advance, so you won't have to queue!
Read more: 9 Helpful Family Budgeting Tips in the New Normal
Final Thoughts
Mother's Day is a special day because it's a day for all sons and daughters to take stock of all the amazing things mothers do for them and the family every single day. It doesn't matter whether you want to go all out and spend a fortune or have a simple Mother's Day celebration. In fact, you can even come up with DIY Mother's Day gift ideas.
The important thing is to show how much you appreciate and love her, and how grateful you are to have her, not just on Mother's Day but every day. And hopefully, these Mother's Day gift ideas in the Philippines will help you find the perfect gift!

Sources: