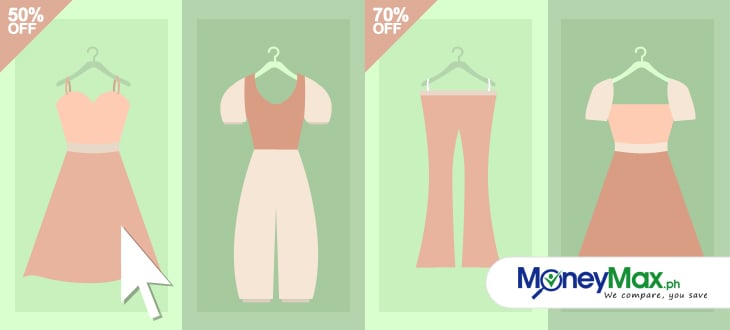 Wouldn't it be great to go shopping in your pajamas in the comfort of your own home? Thanks to the Internet, anyone can enjoy a laid-back weekend shopping online for great fashion finds at eye-popping discounts. We found the top 5 fashion shops online in Asia offering the best fashion finds and the greatest bargains, just for you!
Read more: Reasons Why You Should be Cautious About Online Shopping
The fashion arm of YesAsia.com, YesStyle offers quality Asian fashion brands at affordable prices. They offer women's wear, men's wear, shoes, bags, accessories, even kid's wear and various other lifestyle and beauty items. YesStyle also has a blog that updates shoppers with the latest styles and trends, so they know what's in and what's out for this season! The best part is: they ship internationally and accept all major credit cards, including Visa, MasterCard, American Express, and JCB.
Founded in 2012, Zalora is one of the youngest online fashion outlets that's been consistently rising in the ranks of the Southeast Asian fashionista's go-to sites! They have an extensive collection from over 500 local and international fashion brands from both menswear and womenswear, including selections for shoes, bags, and accessories. Zalora has different payment methods, which include debit cards, credit cards, even PayPal, and they offer speedy deliveries within 1-3 days from a successful online shopping trip.
Zalora, aside from a vast collection of items, also holds sales and offers great discounts all year round! Avail of cash coupons when you first sign up and get discounts when you refer a friend, through the ambassador program.
Dressabelle is an online fashion boutique for girls by girls, founded in 2008 by Joelle Pang. They offer the latest fashion trends for clothes, shoes, bags, and accessories for the working woman. They also have a line of bridesmaid dresses for that important day. Dressabelle is based in Singapore and delivers absolutely free to Singapore, Malaysia, Indonesia, as well as internationally. Dressabelle accepts payment from major credit cards, as well as bank transfers and deposits.
Coco Fashion boasts an affordable collection of trendy styles from Japanese, Korean, Thai, and Chinese fashion. They have a great selection of casual styles, working styles, and formal styles for both men and women, from top quality Asian brands like Sweet Girl, XianWei, JK2, YOCO, Vivicam, UGO Korean, and EGO. Coco Fashion ships around the world, and accepts major credit cards, as well as PayPal.
Related article:
Asia Fashion Inc.
Founded by Timothy Chen and Aidan Yeoh, Asia Fashion Inc. aims to lead the Asia Fashion Revolution by promoting designers from the region. The site features fashion designers from Thailand, Malaysia, Indonesia, Hong Kong, Korea, and Japan. You can also get a taste of creations by our local designers!
Pieces designed by the likes of Albert Andrada, Angela Chung, Min Khant, Paul Nathaphol, and Rosenthal Tee are available on the fashion site. With different fashion designers from Asia, you're sure to find different styles: office chic, minimalist, party wear, even runway-worthy fashion items that cater both to men and women--without spending your entire paycheck.
Asia Fashion Inc. offers free shipping worldwide! First-time shoppers are offered rebates. Watch out for those season sales! Asia Fashion accepts all major credit cards.
Get your shopping gears ready for a weekend of online fashion shopping!