The summer season has officially started in the Philippines. Have you booked that much-awaited summer vacation yet? More importantly, have you decided on the perfect summer outfits?
We all know just how stressful planning a trip can be. But planning your OOTDs for the entire trip is a whole other level of stress, especially if you're just a jeans-and-shirt kind of girl.
Don't worry, because we've come up with a few great ideas for summer outfits for ladies that aren't only fashionable but also easy and comfy to wear.
Summer Outfits for Ladies: Take Your Pick From These 6 Ideas
News flash: Bikinis and swimsuits aren't the only things you can wear this summer. In fact, there are quite a few summer outfits for ladies that are very wearable and super stylish. Make sure to have these in your summer capsule wardrobe checklist.
Bohemian Attire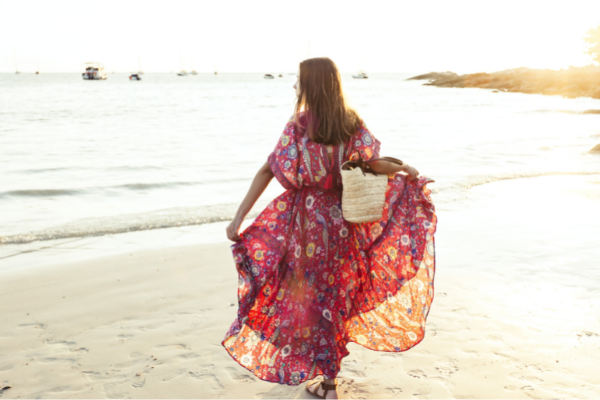 It's really no surprise that bohemian attire is synonymous to summer outfits for ladies. After all, the bohemian style is all about being totally flowy, free, lightweight, and loose while still looking chic and fashionable.
Note that summer outfits for ladies shouldn't be thick and body-hugging. It's time to bring out the soft and cool tops and romantic, billowing dresses―the kind that makes you think of rolling hills of vibrant flowers and golden hour sunsets.
To rock your summer bohemian attire, go for light and cool fabrics in pastel or earthy tones. Get the look down pat by wearing accessories, like statement earrings, bangles, or necklaces. Last but not the least, complete the look by wearing a hat or a pair of fashionable flip-flops.
Jog Outfit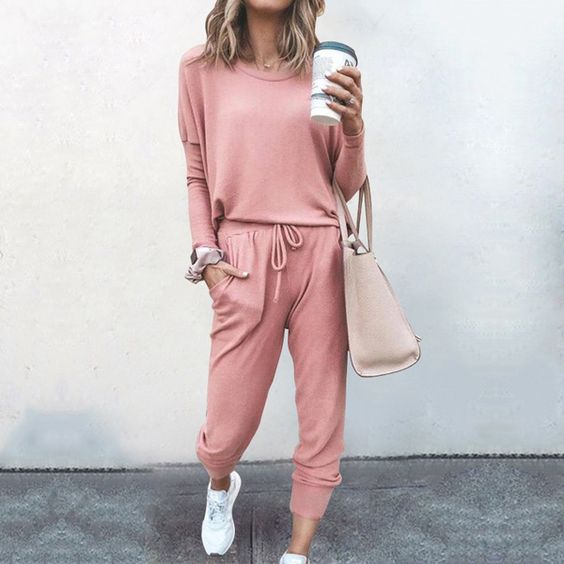 Any outfit can look fashionable if you really put a lot of effort and creativity into putting it together. Even jog outfits.
Two-piece tracksuits and jogging outfits are all the rage now, thanks to famous celebs wearing them while walking their dogs, getting their caffeine fix, or making a quick trip to the supermarket.
You can easily steal the look, too. Buy your jog outfit online at Shopee or Lazada. You can get them in your favorite colors and mix and match them on days when you want to wear a bit of color.
These jog outfits and tracksuits are perfect for those lazy days when you just want a quick and comfy outfit for running errands or even for a quick coffee with a friend. They're lightweight and loose-fitting and can be easily dressed up or down, depending on your mood or the occasion.
Biker Shorts
Who would've thought biker shorts would ever look amazing as a summer outfit idea? But indeed they are!
Because they're skin-tight and are basically just like shorts, you can pretty much wear them with anything, like an oversized shirt or polo. Finish the look with some really cool sneakers and socks. That's it! You have an effortlessly cool biker shorts outfit. Now find a really cool backdrop and start learning how to pose like a model, pronto!
Picnic Outfit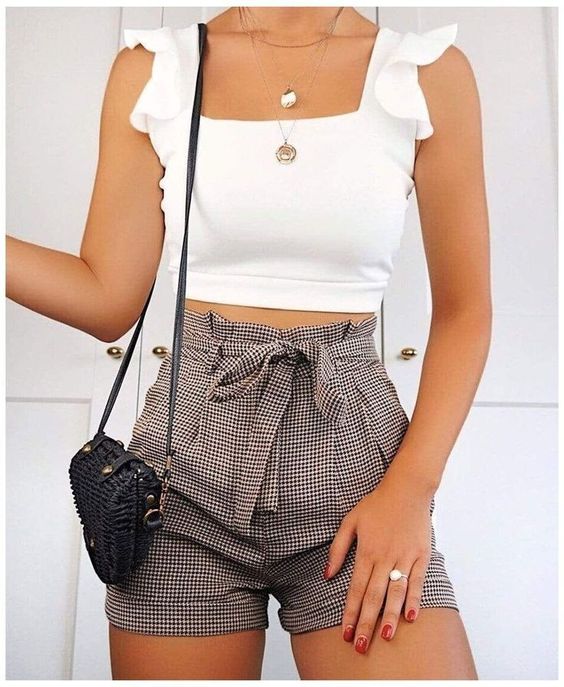 Summer days are best enjoyed outdoors. Whether it's at a beach, a park, or an open field, you need to have a great picnic outfit that will look fantastic in your Instagram photos and TikTok videos. Admit it, a cute outfit instantly makes you feel good, too!
There are many picnic outfit ideas you can put together from your summer time capsule wardrobe.[1] The key is to not overthink it and just go with whatever you feel most comfortable in.
Go for a nice pair of shorts and a tank top if you want to feel cool yet fashionable. This picnic outfit will also make it easier for you to move around.
If you're in the mood for something sweet and dainty, you can wear a sundress in pastel colors. Bring a shawl or a light jacket in case your picnic date stretches on to a toasty night under the stars or an alfresco dinner date.
Read more:
Baggy Jeans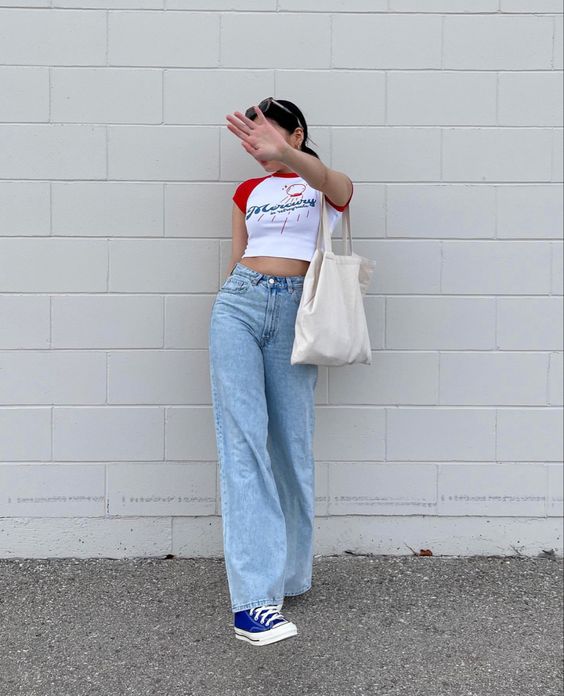 Do you still have skinny jeans as part of your summer outfits for 2022? They're still fashionable, don't worry. But perhaps you want to try wearing what the cool kids are wearing―baggy jeans.
Not only are they cool in that slouchy and effortless kind of way. You can also wear them with practically anything. And they also have that easy summer outfit Korean style vibe. Just a quick Google search of baggy pants outfit ideas will give you a ton of suggestions.
High-Waist Wide-Leg Jeans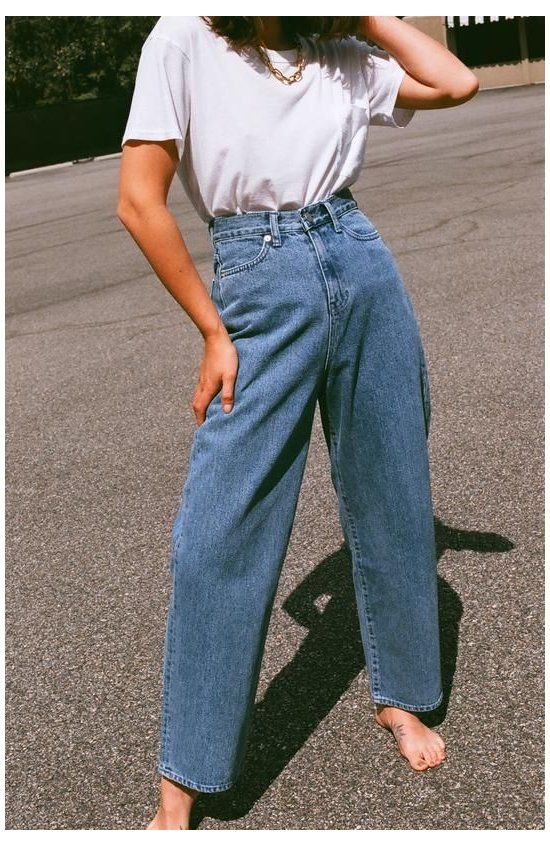 Still on the subject of baggy jeans, elevate your summer outfit ideas this year with a high-waist wide-leg jeans outfit. This is perfect for summer afternoon dates at the mall or even nice dinner dates with friends or with that special someone. In short, you can wear this outfit anywhere depending on how you accessorize.
A rule of thumb is to wear a nice, tight-fitting top that will show off your jeans' high waist. You can tuck a nice, clean white shirt, or show off those abs you've worked so hard for by wearing a cute tank top.
This outfit is so versatile you can even wear it to work when it's time to return to the office. It's really up to you how you rock this outfit.
Final Thoughts
We're in for another sizzling summer, so freshen up your look with these great summer outfits for ladies. Whether you're hitting the beach, heading up for cooler climates, or spending the lazy summer afternoons in your own backyard, do it looking cute and fashionable.
This may also be the perfect time to update your wardrobe as you gear up your return to the office. Yes, with the right mixing, matching, and accessorizing, your summer outfits can be your cool work clothes, too!

Sources: