Who would say no to the convenience that online shopping gives to its customers? Truly, e-commerce websites make shopping a little less tiring. According to a survey from picodi.com, mobile commerce is a rising trend among Filipino consumers[1], with half of the transactions being fulfilled using a mobile device.
It is evident that smartphones play a big role in the ongoing success of e-commerce in the Philippines. With a smartphone and an Internet connection, you can buy almost everything you need online. Your item is just a click away from your hands. Shopping through mobile phones continues to provide a hassle-free experience as e-commerce sites constantly add online payment options to better serve their customers.
Below, know the safest way to pay your online purchases and figure out what you should prefer the next time you shop online.
Online Payment Options to Consider When Shopping:
Credit Card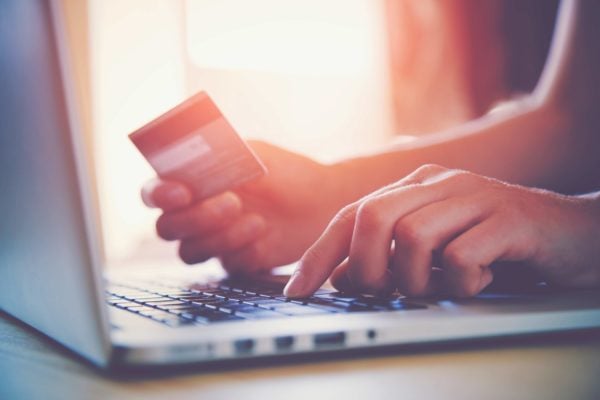 Online payment options like credit cards, when used for online purchases, provide a second layer of protection against fraud as banks now have a chip card technology called EMV.
Credit card companies made online shopping less-worrisome with the help of their 24-hour fraud-monitoring services. They'll contact you once there's suspicious activity in your account.
Do you get annoyed when a pop up asks you to enter a one-time SMS code each time you use your card to shop online? Don't be because one-time passwords also serve as a security measure to protect your account. When using your credit card to shop online, consider the website's secure payment systems.
You can also avoid online shopping scams by considering your bank's virtual card. If you have a BDO, BPI, or Metrobank credit card, you can use a BDO Virtual Card, BPI eCredit, or Metrobank ON Internet Mastercard when paying your online purchases. These virtual cards have different card numbers from your regular card, protecting you from fraud.
Read more: 8 Best Cashback Credit Cards to Help You Save Money
Cash on Delivery (COD)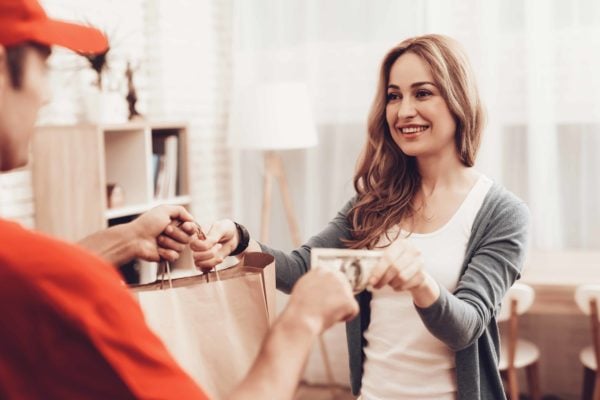 Cash on delivery is a payment option in which the recipient makes the payment at the time of delivery. One good thing about COD is that it gives customers time to save for the item they ordered. Also, it's reassuring to pay when you already have the item you ordered in your hands.
COD is a more secure choice and is offered by more than 80% of merchants in Vietnam and in the Philippines, according to The State of e-Commerce 2017[2], a white paper published by the Malaysia-based iPrice Group.
Online shopping platform Lazada has attested to the preference for cash payments[3]. "80% of our transactions are paid with cash while the remainder is cashless transactions," said Jio Zorilla, Lazada Philippines' Associate for Brand Management and Communication.
To minimize the risk of fraud between buyers and sellers, consider paying your purchases through cash on delivery.
E-Wallet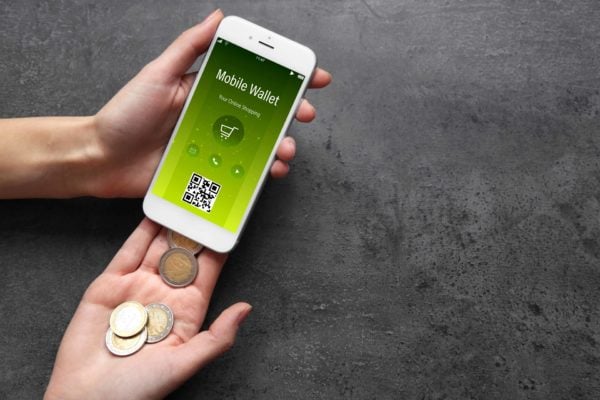 E-commerce site Lazada has launched its own wallet to streamline payments and refunds. Their new online payment option Lazada Wallet works like an online prepaid account. You can top up money via online banking and credit or debit card. When you use Lazada Wallet, you can receive your refunds within 24 to 48 hours. You can also acquire exclusive vouchers and promos.
Another e-commerce site, Shopee, has launched its own wallet. Shopee Wallet lets you store money from your refunds and sales proceeds. This online payment option also allows you to withdraw funds once a day. Don't worry because like banks, Shopee requires a PIN to secure your funds and account details.
Read more: [Battle of the Brands] Lazada vs Shopee: Which is the Better Online Shopping Site?
GCash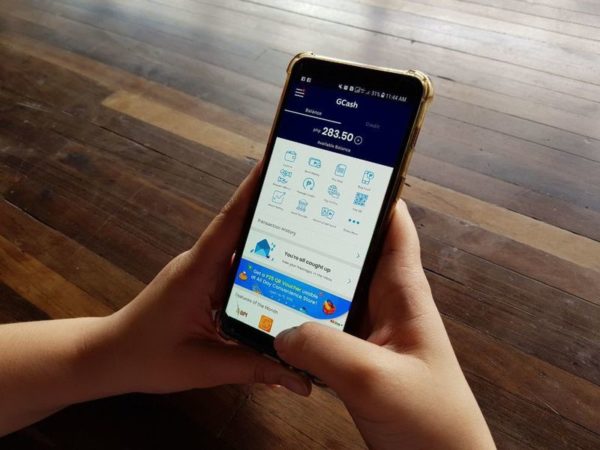 Last year, GCash and Lazada joined forces to help customers pay products using GCash wallet. You just have to link your GCash account to your Lazada account and you're good to go. Just make sure you have sufficient balance in your GCash account to cover the total cost of your purchases, plus shipping fees.
Paying your purchases using this online payment option is a good alternative to those who don't have a credit card yet. There are also discounts on selected items when you pay using your wallet, so be on the lookout!
Final Thoughts
When choosing between online payment options, it's still best to consider security before convenience. You should ensure that your payment is carried by a secured channel. Be a smart shopper especially during online sales. It's worth your time and effort to check how each online payment options work. Accomplish this simple task first to fully experience hassle-free shopping.

Sources: