Can you guess who's the richest woman in the Philippines? Clue: She's neither a celebrity nor a politician.
In fact, the wealthiest Filipino women are owners and shareholders of the largest companies here or abroad. Some of them inherited their fortune; others are self-made billionaires. These female tycoons have something in common: their success stories that can inspire anyone who wants to succeed as an entrepreneur.
Six of the male-dominated Forbes' 50 richest list in the Philippines are women. Let's take a look at each of them.
1. Mercedes Zobel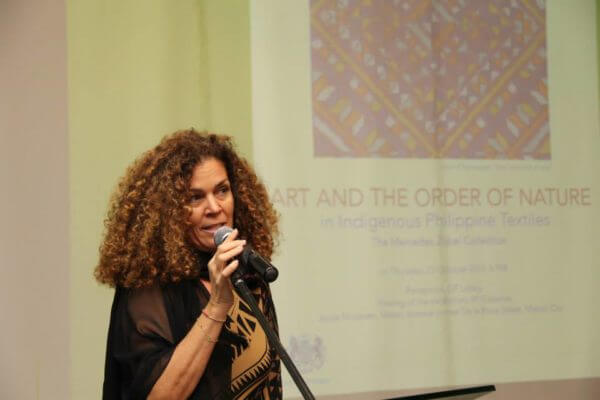 Forbes 2018 rank: 11 (with sibling Iñigo)
Net worth: USD 2.5 billion (PHP 135.69 billion)
Source of wealth: Diversified
Company: Top Frontier Investment Holdings Inc.
The richest woman in the Philippines is Mercedes Zobel, who holds the 11th spot on Forbes' 50 richest list with her brother, San Miguel Corporation Director Iñigo Zobel.
Mercedes and Iñigo are from the Zobel de Ayala family that founded the Ayala Corporation, one of the Philippines' oldest and biggest conglomerates with business interests in finance, real estate, and telecom, among others. They're cousins of Jaime Augusto Zobel de Ayala, chairman of Ayala and Globe Telecom.
The Zobel siblings inherited shares in the Ayala Corporation from their late aunt. Eventually, they founded the Top Frontier Investment Holdings Inc., the largest shareholder of San Miguel Corporation. San Miguel is one of the largest and most diversified conglomerates in the Philippines.
2. Mercedes Gotianun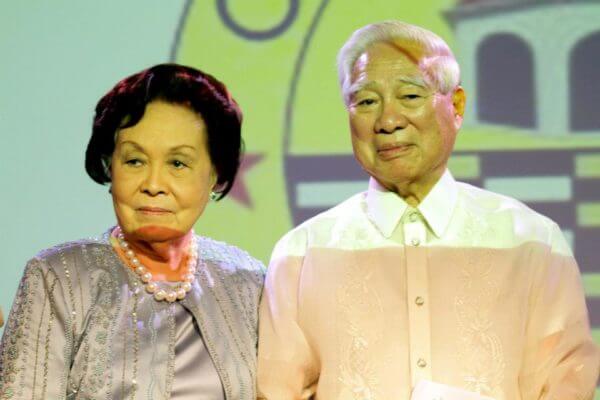 Forbes 2018 rank: 17
Net worth: USD 1.15 billion (PHP 62.42 billion)
Source of wealth: Real estate, self-made
Company: Filinvest Development Corporation
Mercedes Gotianun is the chairman emeritus of Filinvest Development Corporation, with business interests in real estate, banking, power, and sugar. She co-founded Filinvest and EastWest Bank with her husband, the late Chinese-Filipino tycoon Andrew Gotianun Sr.
Unlike the other Mercedes, the Filinvest matriarch's family didn't inherit wealth. She became the richest woman in the Philippines (technically speaking, as she holds the distinction on her own) through sheer discipline, hard work, perseverance, and frugality—the same Confucian values she and her husband passed on to their children.
Mercedes graduated magna cum laude from the University of the Philippines. The Gotianun couple began their entrepreneurial journey with a small company that provided second-hand car financing in the 1950s. Since then, they had grown it into a conglomerate.
Andrew once shared their secret to success, saying that Mercedes executed his vision efficiently and turned them into reality—all while raising their family. He also said that throughout their 60 years as business owners, they had kept an excellent credit history, without any unpaid loan or financial obligation to anyone.
3. Beatrice Campos
Forbes 2018 rank: 20
Net worth: USD 700 million (PHP 37.8 billion)
Source of wealth: Pharmaceuticals
Company: United Laboratories, Inc. (Unilab)
Beatrice Campos—currently the third richest woman in the Philippines—is the widow of Unilab co-founder Jose Campos. The country's leading pharmaceutical company started in 1945 as a small corner drugstore and now has more than 350 prescription and over-the-counter brands.
She had raised three successful children: Unilab Chairman Joy Campos Hess, Del Monte President and CEO Joselito Campos Jr. (who also owns NutriAsia), and Greenfield Development Corporation President and Chairman Jeffrey Campos.
4. Vivian Que Azcona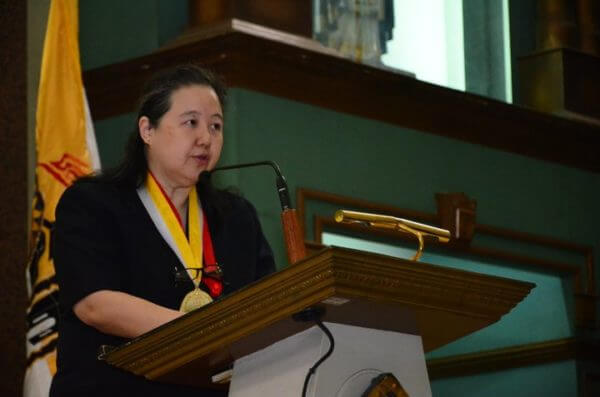 Forbes 2018 rank: 31
Net worth: USD 290 million (PHP 15.74 billion)
Source of wealth: Drugstores
Company: Mercury Drug Corporation
The fourth richest woman in the Philippines is Vivian Que Azcona, the president of Mercury Drug, the country's biggest pharmacy chain. She's the eldest daughter of the company's founder Mariano Que.
A Pharmacy graduate of the University of Santo Tomas, Vivian learned everything about pharmacy retailing from her father—from warehousing, distribution, store operations, and marketing to research, finance, and overall management. She worked her way up the corporate ladder, starting out as an assistant general manager then vice president and general manager in the 1980s—until she became the president in 1998.
Under her helm, Mercury Drug expanded to over 1,000 branches and 12,000 employees nationwide—a giant leap from the company's humble beginnings in 1945.
5. Josie Natori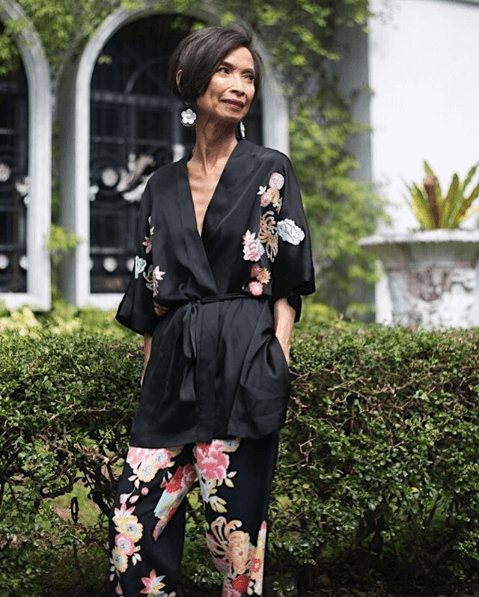 Forbes 2018 rank: 43
Net worth: USD 150 million (PHP 8.14 billion)
Source of wealth: Fashion, self-made
Company: The Natori Company
Josie Natori (born Josephina Almeda Cruz) is the CEO of The Natori Company, a global women's fashion brand based in New York City. Her wealth also includes properties in Manhattan, Westchester County, and Palm Beach.
Hers is an inspiring story of business success. With a finance career as the first woman vice president in corporate finance at Merrill Lynch, Josie eventually started her luxury fashion business in 1977. It now retails in various U.S. department stores and has a factory in Manila with 500 workers.
A dual citizen of the Philippines and the United States, the self-made billionaire got her entrepreneurial spirit from her Filipino family that encouraged women to run their own business. Her grandmother always told her, "Don't put yourself in a position where you have to depend on anyone."
Such philosophy was deeply ingrained in her that she considered a McDonald's franchise business, a car wash, a brokerage firm, and hundreds of other side business ideas before she became the successful entrepreneur that she is today.
"Never had I fantasized, or dreamed, or even cared about being in the fashion business," she said in an interview.
6. Juliette Romualdez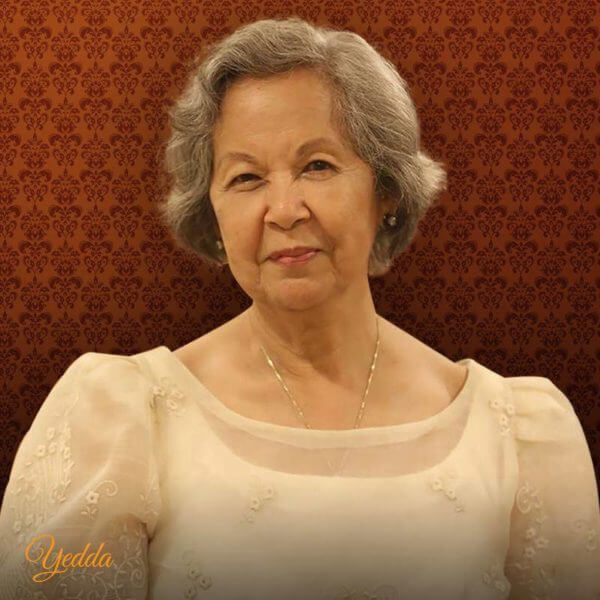 Forbes 2018 rank: 45
Net worth: USD 140 million (PHP 7.4 billion)
Source of wealth: Banking
Company: Benguet Corporation
Juliette Romualdez is better known as the widow of Benjamin "Kokoy" Romualdez, former Leyte governor and Imelda Marcos' brother.
Outside the political arena, little is known about Juliette as a tycoon, wife, and mother. She's the sixth richest woman in the Philippines, with her wealth coming from her small stake in Benguet Corporation, the oldest mining company in the Philippines. Add to that the sale of her minority stake in Banco de Oro (BDO) in 2012.
One of her sons, former Leyte Representative Martin Romualdez, describes her as "a true-blue cabalen, a loving wife, and a doting mother."
Final Thoughts
Women's role today is no longer limited to being a homemaker. Because they know how to handle money well, women can lead not just the household but also something as complicated as a business. The six richest Filipino women are living proof of that.
Which of these wealthiest women has a story you can relate to? Who's the richest woman in the Philippines that impressed you the most? Let us know in the comments below!