It's everyone's goal to achieve financial stability while doing something we love or feel passionate about. Some people are lucky enough to find it right away with their first job, while others eventually find it after working in different companies or industries.
Such is the case for Robbie Panaligan, Sharon Pesengco, and Fides Enrique―all accomplished and successful financial advisors who found their niche in the life insurance industry. What was their journey like? How has working as a financial advisor changed their lives?
Moneymax sat down and talked to three successful Pinays about how to be a financial advisor, its pros and cons, and its rewarding moments. Read their full interview below.
How to be a Financial Advisor in the Philippines: 3 Success Stories
Interested in learning how to become a financial advisor in the Philippines? Hear it firsthand from three successful women:
👩 Ma. Ana Roberta "Robbie" Panaligan, FWD Financial Advisor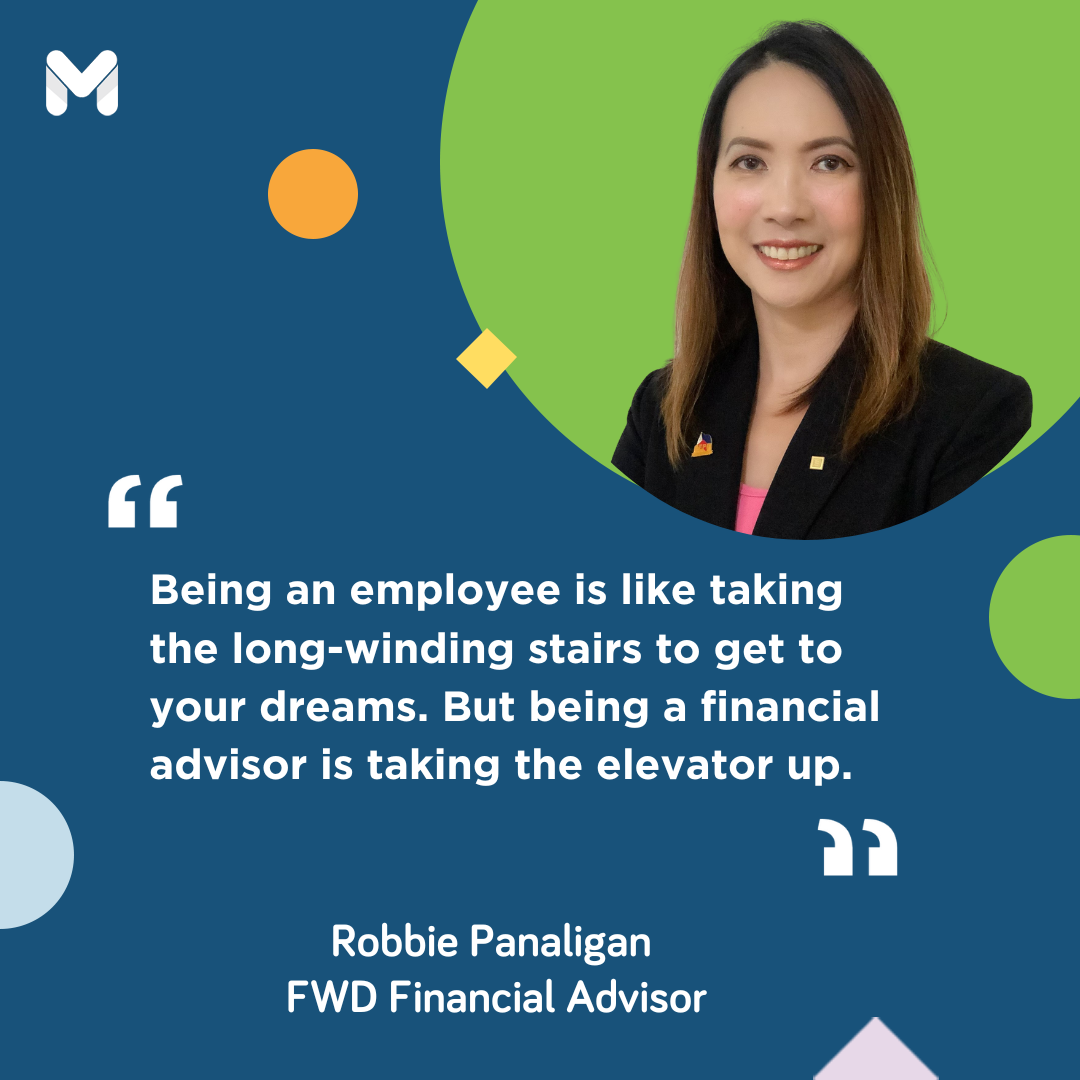 Robbie Panaligan has been in the life insurance business for over 16 years. She became a full-time licensed financial advisor in 2006. But before that, Robbie was a hotelier.
She graduated with a degree in Hospitality Management from the Management College of San Francisco in California, USA. Like many other employees in the hotel industry, she rose through the ranks, first at the Grand Hyatt San Francisco, then at the Mandarin Hotel Manila, until she became the Executive Assistant to the General Manager of Hyatt Hotel and Casino Manila.
She eventually resigned from her hotel job to be a full-time financial advisor.
What made you decide to be a financial advisor?
I was looking for extra income because I had a growing family. I'd just given birth to my third child that year. Our expenses were accumulating, and my husband's income wasn't enough to sustain us.
While figuring out what kind of business I could start to earn extra income, I also knew I needed to start saving for my children's future. I was afraid that I wouldn't have anything saved for them when the time came.
I'd heard of education plans from insurance companies, so I spoke to a couple of insurance agents. The agent who helped me get an education plan also invited me to "try" the business on a part-time basis so I could earn extra income. She said I would have the flexibility of time with this business, and only a small capital was needed.
Since these were important factors for me, I decided to give it a try. The rest is history.
How do you become an FWD Financial Advisor?
The first step is to have your recruiter register you for the eConnect course. After completing this course, you'll need to review for the Traditional Life and Variable Life exams. You'll also need to pay the exam fees in advance so that you can schedule your exam date.
Once you pass the exams, you need to submit your licensing requirements so you can be given an agent code. The licensing requirements are usually the same when applying with a company: valid government-issued IDs, your TIN and SSS numbers, and your work history. If you worked with another insurance company in the past, you also need clearance from the company.
Next, you need to undergo three required training sessions: eCircuit, Click to Sell, and eRSP.
At FWD,[1] training sessions are mostly self-paced, conducted online, or online classroom style with a trainer. Depending on your eagerness to earn, you can finish the first eConnect training in one week. Some even complete it in just a few days.
The Variable and Traditional Mock Exam training can be done in two to three days, and the eCircuit Training and Click to Sell also in one week, if it will be done continuously. Usually, my agents finish the whole training course in one month, as they're also working full-time.
What are the qualifications of a financial advisor?
To become a financial advisor, you need to have a good grasp of English, as well as communication, comprehension, vocabulary, and writing skills.
The minimum education requirement is Grade 12. Yes, anyone who can read, speak, and write in English can be a financial advisor. All you need to do is attend our Business Opportunity Program, the training course for Licensing, pay the Variable and Traditional Life exam fees, and take the exam.
While you're in training, leaders can join you when meeting your clients and when showing them how to uncover the client's needs and present them with solutions.
Do you need to pay to become an advisor?
Yes, but the only cash-out are the exam fees to be paid to the Insurance Commission and the licensing fee. That's ₱1,010 for the Traditional Exam and ₱1,010 for the Variable Exam. Once you pass both exams, you need to pay the licensing fee of ₱1,545 per license, which is valid for three years.
Unfortunately, if you fail the exams, you need to pay the financial advisor exam fees again until you pass.
The other thing you may need to spend on is a good professional wardrobe. Smart casual styles are best to gain trust and likeability. Never meet clients wearing too-casual clothes, like ripped jeans, sleeveless tops with spaghetti straps, and the like. We always have to look professional even if it's just a short meeting.
You also need to have a laptop or desktop computer and a tablet, so you can generate proposals easily and discuss them with your clients. Invest in a good internet provider that offers fast internet speeds, as all training and interaction are conducted online. We're a very digitally advanced company, so we really invest in apps and a high-end digital platform.
How much does a financial advisor make in the Philippines?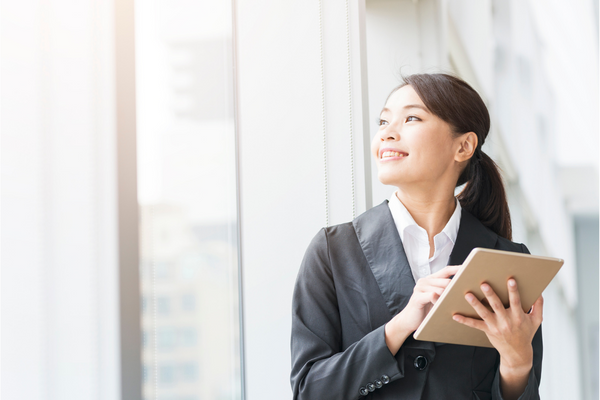 The income of a financial advisor really depends on their activities and drive to earn. Potential income is unlimited, but you have to have a system when doing daily prospecting activities, daily meetings and presentations, and strengthening your social media presence and closing skills. All these will be taught in our training sessions.
The minimum income a beginner can earn is around ₱20,000. As I've mentioned, this largely depends on how purposeful and driven the financial advisor is.
In the Philippines, charging for a consultation isn't as widely accepted as it is in the US. Thus, we usually do our initial consultations with clients free of charge.
Some licensed financial advisors who undergo continuing education and have designations, such as Certified Financial Consultant (CFC) or Certified Financial Planner (CFP), may ask for a consultation fee, but this still depends on whom they're meeting.
What are the perks of being an FWD Financial Advisor?
The perks are unbelievable. All-expense-paid international trips, bonuses, provident fund, HMO, life insurance, and yearly conferences like the Million Dollar Round Table, not to mention the monthly and quarterly promotions the company offers to motivate its financial advisors.
What's the hardest part of being an advisor?
The hardest part is convincing Filipinos about the need to have a life insurance policy. As a financial advisor, I learned that it's not the priority of most Filipino families. When someone in the family is hit hard with a critical illness or death, that's the time they feel the financial burden.
Another challenge is our mindset. The negativity from the challenges a financial advisor encounters, like people seen-zoning you in chat messages, or even possibly losing friends, can be really hard.
A lot of financial advisors fail because they feel they can't "sell" the product. They have difficulty connecting with clients or clearly explaining to their clients what the purpose of financial planning is. These are mindset challenges that we need to overcome for us to survive in the industry.
What's your proudest accomplishment as an FWD Financial Advisor?
My proudest accomplishment has really been how my family's quality of life was uplifted as I worked and helped more people have a better future.
The satisfaction and fulfillment of taking my whole family on trips around the world every year and being able to afford the best schools for my children are accomplishments I never dreamed I could achieve.
Being able to build a house and pay it in cash in one year is another big accomplishment as this beachfront vacation house also generates additional income for my family.
But the most important accomplishment is being there for my clients. I had two clients who needed to claim their critical illness benefit, and we were able to provide it for them. Another client passed away and left a legacy of an education fund for her niece.
My clients who worked in the hospitality industry and lost their jobs also had something to withdraw in their time of need. These are the proudest accomplishments in my career.
What's your top advice on how to be a financial advisor?
If you want to be a financial advisor, go for it! Being an employee is like taking the long-winding stairs to get to your dreams. But being a financial advisor is taking the elevator up.
You get to achieve your goals and dreams faster, promote yourself without needing anyone's approval, and earn the income of a VP in a matter of a year or even less, depending on how badly you want to achieve your goals and dreams.
This is a business where no one can stop you from achieving the highest income you want, except yourself. You just need to be bold and have the grit, determination, patience, positive energy, and passion to help.
Be a true people person. Love what you do and share what you love to do as a financial advisor. The more you help people, the more you'll earn. You'll never go wrong.

👩 Sharon Pesengco, Pru Life UK Financial Advisor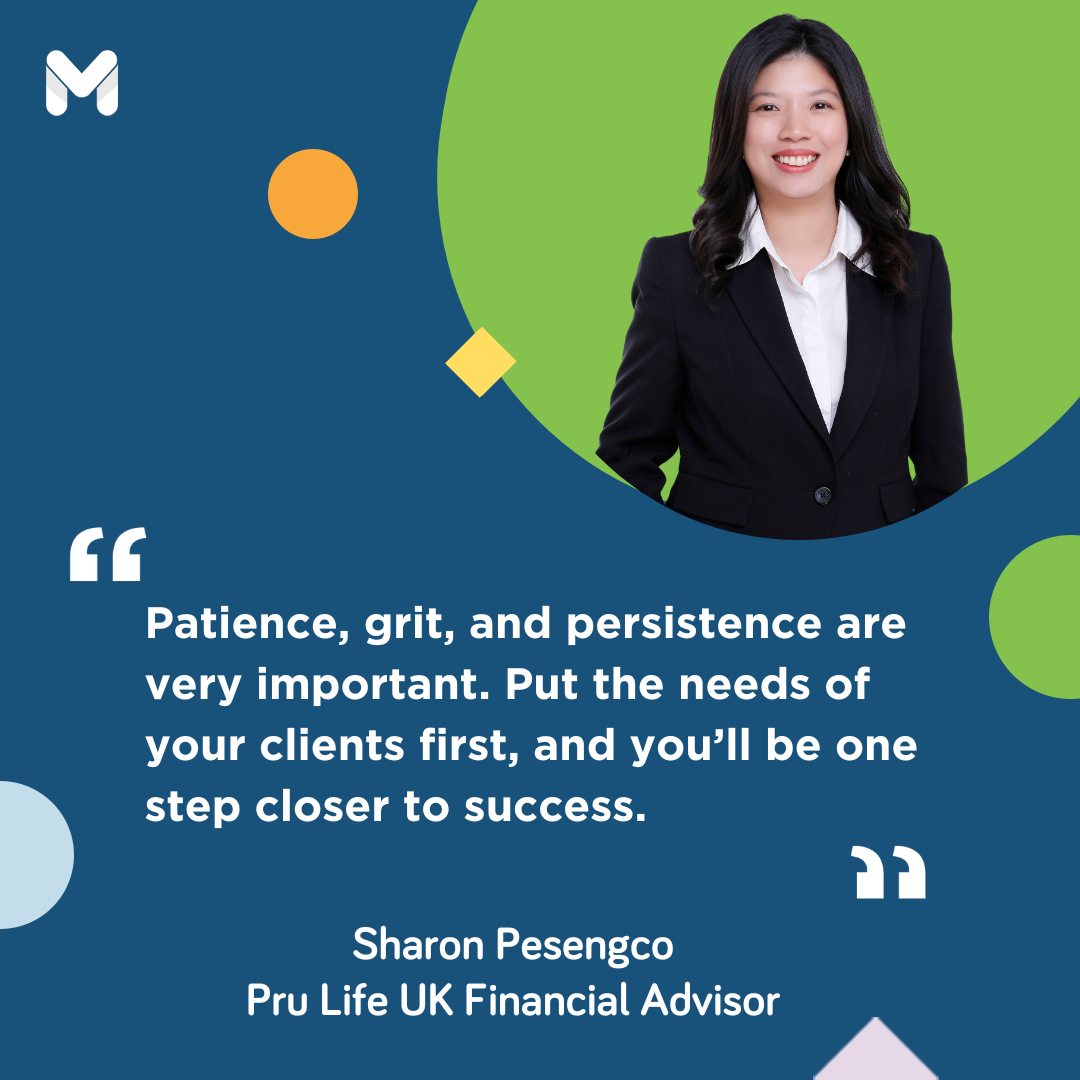 Before Sharon Pesengco became a financial advisor at Pru Life, she was a banker for 11 years. But as her family grew over time, Sharon felt the need to leave the corporate world to be a full-time homemaker.
She had three young children at the time. But seven months after leaving her corporate job, Sharon felt an emptiness and a longing to still practice her expertise in finance while raising her kids.
When some friends from Pru Life UK encouraged her to join the business, she didn't hesitate. Sharon has been a licensed financial advisor in the Philippines for over eight years now.
How did you become a licensed Pru Life UK Financial Advisor?
I had to attend several company training sessions and take the Insurance Commission Licensure Exam to become a financial advisor. It takes less than a month to be a Licensed Financial Advisor. You need to get your financial advisor license in the Philippines before you can offer insurance products.
When it comes to Pru Life UK's Financial Advisor[2] requirements, you can be a financial advisor without a college degree, but having one is definitely a plus. Continuous learning is also very important in this business. A financial advisor has to be driven, committed, and professional.
How much is a Pru Life UK Financial Advisor salary in the Philippines?
There's no fixed income since financial advisors earn from commissions. A typical financial advisor can make ₱50,000 to as much as ₱1 million every month.
There's unlimited income potential in this business. The more time and effort you give to the business, the more you'll reap the fruits of your labor.
What are the perks of a Pru Life UK Financial Consultant in the Philippines?
We have control over our time because we have a flexible work schedule, and we can work anywhere. So I can be a full-time financial advisor and a full-time mom at the same time.
Financial advisors like me also have unlimited income potential. My income depends on how much time and effort I put into the business.
Lastly, being a trusted financial advisor allows me to make an impact on my clients' lives by helping them achieve financial security.
What's the hardest part of being a life insurance agent?
The hardest part is getting clients. You need to have a constant source of new clients to stay long in this business. But once you've built your client base, everything gets easier.
What's your proudest accomplishment as a Pru Life UK Financial Advisor?
I'm very proud to be the top Pru Life UK Financial Advisor nationwide for 2017, 2018, 2020, and 2021. I never imagined that I would still be able to achieve this in the middle of a pandemic.
I've also been a Top of the Table member of the Million Dollar Round Table (MDRT) for the past five years. The MDRT is the international organization for the top 2% of insurance professionals worldwide. These achievements validate that I am where I'm supposed to be.
What can you advise people who want to be a financial advisor?
Having a good mentor in this challenging industry will fast-track your success. Patience, grit, and persistence are also very important. Always put the needs of your clients first, and you'll be one step closer to success. To those who want to explore being a financial advisor, I'll be more than glad to mentor and help you become a successful financial advisor like me.
👩 Ma. Fides Enrique, Sun Life Financial Advisor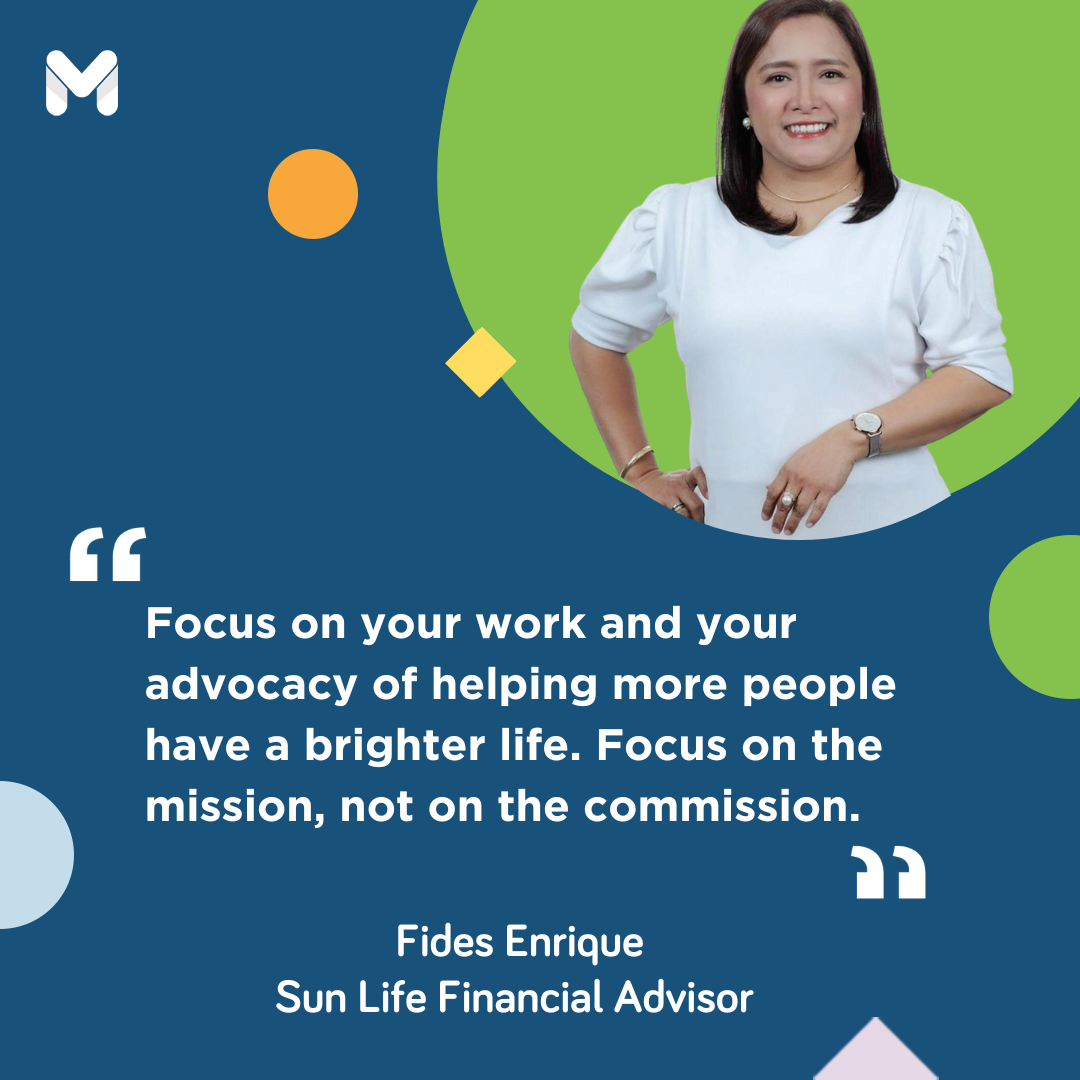 Fides Enrique started out as a part-time financial advisor at Sun Life in June 2010. Before she entered the life insurance industry, she was a preschool owner and teacher.
But when she saw the need to focus on building a family, a career, and her personal finances, Fides decided to be a full-time financial advisor in 2015.
What made you decide to be a Sun Life Financial Advisor?
I did it out of pure obedience to my mom who was also a Sun Life Financial Advisor, and out of hiya to our former Branch Manager who invited me to join their team. They were both very persistent in encouraging me to join Sun Life. That's why in less than a month, I was able to attend the training sessions and be a coded advisor.
Because of all the training I attended and all the sharing I heard from seasoned advisors when I was a rookie, my mindset slowly changed. I began to appreciate being a financial advisor. So from being a "secret agent," I became an "all-out" financial advisor.
I was hesitant to tell people about my Sun Life Financial Advisor job because of the perception that people had about insurance at that time. But I realized that being a teacher, I have an edge—to educate more people to shift their beliefs about insurance and investments. I can use my talents and skills to help more families secure a better and brighter future.
How do you become a Licensed Sun Life Financial Advisor?
The main key to being a Sun Life Financial Advisor[3] is the Manager who will process your recruitment.
To become a financial advisor, you also need to be self-driven, willing to learn, and disciplined to do the work even without supervision.
Having a college degree is a plus, but it's not a requirement. But some managers I know require financial advisors to have at least a college education.
You also need to pay the Insurance Commission Exams and coding fee, which will cost a total of ₱5,050. There may also be fees like notarization of documents, doc stamps, and transportation fees (for face-to-face training sessions). In Sun Life, food during face-to-face training sessions is free.
After attending the interview with the Manager, you need to take the Sun Life Simulation Exam and attend the Sun Life Training Course. Next, take and pass the Insurance Commission Exams, then attend rookie training sessions and joint field work with your manager.
It takes around one to two months to become a Sun Life Financial Advisor, depending on how fast you can submit your requirements and complete your training.
Here's the Sun Life Financial Advisor requirements checklist:
Completely filled out and signed Advisor Contracting Manual and Top 100 Survey
Four 1x1 ID pictures with a yellow background
Notarized application for Traditional Insurance and VUL
NBI Clearance
Two doc stamps
IC Exams and Coding Fee of ₱5,050 (for Traditional and VUL)
At least three clients prior to coding
Latest ITR
SSS
BIR document indicating TIN/TIN Card
Company ID/Clearance from the previous employer if not employed
How much is the Sun Life Financial Advisor salary in the Philippines?
Financial advisors get commissions from closed and approved sales. So the income can be unlimited, depending on the amount of work they put in.
What are the perks of being a Sun Life Financial Advisor?
We get a lot of incentives―from travel to gadgets, cars, the best training sessions and seminars in the industry, and a lot of cash bonuses.
What's the hardest part of being an advisor?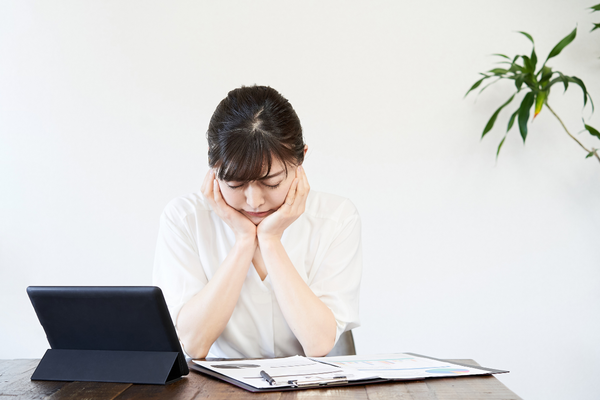 When I was starting out, I got rejected by my own family and friends. I was new and still building my own name in the industry, so I had my fair share of difficulty in getting new clients.
There were times that I would maximize the daily allowed messages on FB messenger and still not get clients for presentation. So yes, there were a lot of seen-zoned messages and "sorry, not interested" moments.
As a starting and struggling advisor during my first two years, I also crammed to hit my target. Since I didn't have my regular schedule yet, I was working part-time. Singit lang ang pagiging advisor.
Another struggle back when I was new in the industry was that it was quite hard to encourage people to get insurance. For them, getting a life insurance policy means they're already preparing for their death. But with proper education and the right financial planning, I was able to impart to them the value of insurance.
What's your proudest accomplishment as a financial advisor?
Being a consistent Medallion Awardee every quarter, and being a Macaulay Club member (an elite club for the top Advisors of Sun Life) are just some of my accomplishments.
But more importantly, it's being able to serve my clients well and see their families living a brighter future even after the SAD (sickness, accidents, death) events in their lives.
What advice can you give Filipinos who want to become a financial advisor?
A financial advisor's job isn't easy. It takes a lot of effort, training, and experience. But with hard work and perseverance, you can excel and earn more even if you're just starting out.
Being in the right insurance company is also important to be successful in this career.
Focus on your work and your advocacy of helping more people have a brighter life. Not just for your family, but for the families of your clients as well. Focus on the mission, not on the commission. Be the trusted financial advisor that your clients will love for life.
Related reading:
Final Thoughts
Due to the pandemic and inflation, Filipinos are now more financially conscious, taking action to protect themselves and their loved ones from the impact of unexpected events. Aside from getting insurance and dabbling in investments, many are also exploring extra income streams, such as working as a financial advisor.
Were you inspired by the stories of Robbie, Sharon, and Fides on how to be a financial advisor in the Philipines? Get ready to make a career shift and enjoy unlimited income potential. Maybe this is the dream job you've been searching for!

Sources: