Real estate is considered a safe investment that gives solid returns regardless of changing market or economic conditions. Whether renting out a house, purchasing commercial real estate, or flipping a home, you have many real estate investment options.
But if you have money constraints and can't buy actual real estate property, you can consider a real estate investment trust. Check out this helpful guide to learn how REITs in the Philippines work. You can then decide for yourself if they'll be a good addition to your portfolio.
What is an REIT?
REIT stands for Real Estate Investment Trust, a stock corporation established in accordance with the Revised Corporation Code of the Philippines to own income-generating real estate assets like shopping centers, apartment buildings, office spaces, warehouses, hospitals, medical facilities, resorts, hotels, and more.
Investor returns are derived from these real estate assets' rental income and other fees, which are then distributed as REIT dividends in the Philippines.
When you invest in REITs, you become a part-owner of these real estate properties minus investing significant capital or having to buy the real estate asset itself.
📌 How Does an

REIT Investment

Work?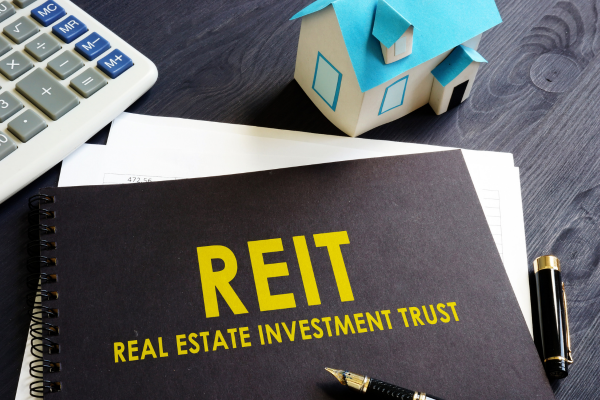 A real estate company begins by sponsoring the creation of an REIT. The sponsor provides and transfers income-generating real estate assets into the REIT corporation,[1] fulfills all the REIT requirements, and files the Philippine Stock Exchange (PSE) and Securities and Exchange Commission (SEC) applications.
Once approved, REIT companies in the Philippines can start selling shares to individual investors via an initial public offering (IPO) on the stock market and participate in the REIT's growth.
The sponsor has equity ownership of the REIT corporation and must sell at least ⅓ of the REIT's outstanding capital stock to the public.
REIT companies must pay back 90% of their earnings to investors quarterly through cash dividends credited directly to their stock brokerage accounts. All proceeds of the sale should also be reinvested within the Philippines.
As for organization and governance structure, REITs must comply with the Revised Code of Corporate Governance and the provisions of the Securities Regulation Code and its IRR.
📌 Three Entities Recognized Under the REIT Implementing Rules and Regulations
REITs in the Philippines must also appoint the following:
Fund Manager - Implements REIT investment strategies and oversees property acquisitions, operations, leasing, and financial reports
Property Manager - Identifies potential tenants, plans tenant mix, formulates and executes leasing strategies, and maintains physical structures of real estate assets
Property Valuer - Performs full valuation of REIT assets and provides valuation reports
📌 Who Can Invest in

Real Estate Investment Trust in the Philippines

?
Filipinos, resident foreigners, and corporations licensed to operate in the Philippines can invest in REITs. This investment instrument is ideal for first-time or conservative to moderate-risk investors looking for strong dividends, a steady recurring income, and long-term capital appreciation.
The Pros and Cons of

REIT Investments in the Philippines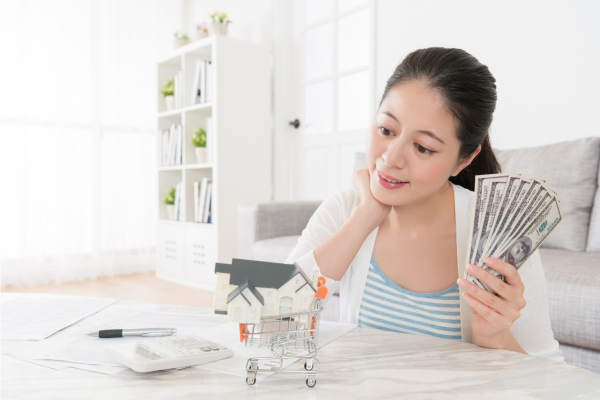 As a potential investor, one of the most critical questions in your mind would be: Are REITs a good investment? Before diving into REITs, it's best to know its pros and cons.
👍 The Advantages of REITs
REITs are an excellent way to diversify your investor portfolio.
Small investors can participate in the direct ownership of a Philippine real estate asset with minimum capital. The minimum investment in REIT in the Philippines is ₱5,000.
Real estate professionals handle the asset management aspect of REITs.
REITs are liquid and listed on the stock exchange, so you can buy and sell REIT shares easily.
An investor can receive regular cash, property, or stock dividend payouts of at least 90% of the REIT's distributable income per annum.
You also enjoy information transparency and company disclosures like share prices, investment strategies, and the performance of the REIT in the Philippines.
👎 The Risks of REITs
Like mutual funds and stocks, returns from this type of investment are not guaranteed. Still, REITs carry lower risk than other equity instruments.
The value of REIT stocks declines when interest rates rise or property values drop. Its share prices are based on its shares' supply and demand.
Dividends also decrease when occupancy rates drop and vacancy rates increase.
You have limited control over the investment as you don't have direct ownership of the properties.
REITs are subject to value-added tax on rental income and capital gains tax on fixed-income investments.
Investing in REIT stocks in the Philippines means paying management fees ranging from 1% to 2% of the total equity invested, which can decrease your dividends.
Read more: Real Estate Investment: Pros and Cons, Where to Invest, How to Earn
What You Should Know Before

Investing in REITs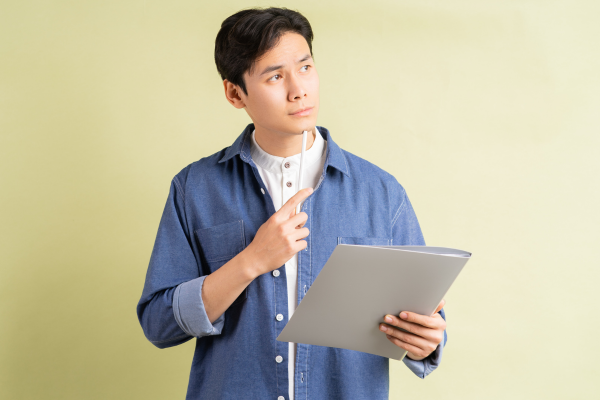 If you have your heart set on REITs, here are some essential things you should do and remember.
❗ Understand There are Still Risks
Even if you receive regular dividends from them and they are less risky than stocks, REITs still carry an amount of risk. REIT shares are tradeable; therefore, they are subject to price volatility.
The performance of REITs in the Philippines can be affected by market fluctuations, interest rates, and overall economic conditions. Even if REITs are relatively low risk, you can still lose money when the market is not doing well.
❗ Remember Dividends Will Depend on REIT Income
Although REITs are required to pay investors at least 90% of their income as dividends, the dividend rate will depend on the income of the REIT.
❗ Know the REIT's Underlying Assets
The REIT's portfolio of assets will be the basis of its valuation, so learn everything you can about its vacancy, rental, and capitalization rates. Research on its earnings and growth projection and expansion plans. Look at the company's track record, management team, and financial performance.
❗ Keep an Eye on Market Conditions
Because they can affect the performance of REITs, monitor the commercial real estate market and be aware of the overall economic condition. Adjust your investment strategy if there are significant market changes.
❗ Get Professional Advice
Consult a professional financial advisor if you need help navigating the REIT landscape, which can be confusing for many. They can assess your risk tolerance and walk you through the entire REIT process. Moreover, they can discuss your options and recommend the best REITs in the Philippines to help you achieve your investment goals.
List of REITs in the Philippines
Wondering where to invest in REIT in the Philippines? The following are some of the country's leading REITs you can look into.
👉 Ayala Land Inc. (

AREIT

)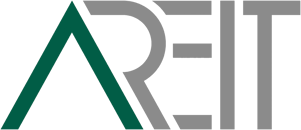 A subsidiary of leading property developer Ayala Land, Inc., Ayala Land REIT (AREIT) is the Philippines' first REIT.
As of December 31, 2022, its property portfolio consists of Grade A office buildings in Muntinlupa, Makati, Pasig, and Cebu City, as well as Negros Occidental.[2] It also has industrial lots in Laguna Technopark in Santa Rosa and commercial development in Pasig City.
👉 Megaworld REIT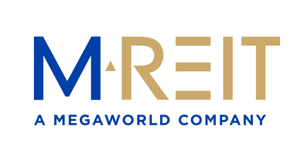 MREIT, Inc., Megaworld Corporation's REIT, leases prime assets in premier locations, including 10 office and commercial assets across the Philippines with an aggregate gross leasable area of 224,430.8 square meters.[3]
In its April 17, 2023 report, MREIT, Inc. registered a distributable income of ₱2.5 billion in 2022, more than double compared to the previous year's ₱1.1 billion. The company's revenues of 3.6 billion are also higher than the previous year's ₱1.5 billion. MREIT also posted an average occupancy of 96% in 2022.[4]
Read more: Is Buying a Condo a Good Investment in the Philippines?
👉 DDMP REIT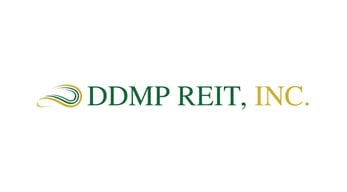 DDMP REIT, Inc.'s property portfolio consists of office towers and mixed-use development in DD Meridian Park in the Roxas Boulevard, EDSA Extension, and Macapagal Avenue area of Metro Manila.
It has an authorized capital stock of ₱17.83 billion divided into 17.83 billion common shares with a par value of ₱1.00 per share, of which over 17 billion shares are issued and outstanding[5] (as of the date of this REIT Plan).
👉 Vista REIT (

VREIT

)

Previously known as Vista One, Inc., VREIT is the REIT of Vista Land, one of the country's largest property developers and homebuilders. It has a diversified portfolio of office and commercial properties within Vista Land-integrated communities.
This portfolio includes over 250,000 square meters of gross leasable area consisting of 12 properties: 10 retail malls and two PEZA-registered office buildings in Molino and BGC.
VREIT had an initial public offering of ₱2.75 billion secondary common shares, comprised of firm shares of ₱2.5 billion secondary common shares and options shares of up to ₱250 million secondary common shares, with an offer price of ₱1.75 per share.[6]
How to Invest in REITs in the Philippines
Subscribe to or buy shares of stock of your chosen REIT company.
To trade REIT securities through the PSE, open an account with eligible and legitimate REIT brokers in the Philippines.[7]
You must also open a Name-on-Central Depository (NoCD) account with the central depository. NoCD is a depository facility for segregating client holdings lodged with the Philippine Depository Trust Corp. (PDTC) into sub-accounts reflecting the clients' names in the PDTC system.[8]
For Local Small Investors to participate in initial public offerings of REITs, you need to register with the PSE EASy[9] and choose an REIT as your trading participant.
Verify the account via email. Meanwhile, your selected trading participant will also conduct a status verification.
Allow your trading participant to create a NoCD account on your behalf. Your NoCD account is where your REIT shares will be maintained.
Once you can access your PSE EASy account, log in to order your desired number of shares. Click the Subscribe button.
You can pay via bank transfer or deposit. PSE EASy will email the payment instructions.
Related reading:
Final Thoughts
Finance Secretary Benjamin Diokno urges Filipinos to explore REIT offerings to help revitalize the economy. "REIT offerings are supportive of the government's push for financial inclusion as these allow everyday Filipinos to participate in profitable and secure investment opportunities in real estate without having to manage properties,"[10] he said.
Through REITs in the Philippines, real estate investment is not just reserved for the wealthy few. Small investors can benefit from this asset class, making real estate more accessible and affordable.

Sources:
DISCLAIMER: The opinions expressed by the writer are theirs alone, and do not reflect the opinions of Moneymax and/or its affiliates or any employee thereof. Neither Moneymax or its affiliates are responsible for the accuracy of any of the information supplied by the guest writer. The opinions expressed in this blog are for general informational purposes only and are intended to provide education about the financial industry.
Nothing in this blog constitutes investment or financial advice or any recommendation that any security, portfolio of securities, investment product, transaction or investment strategy is suitable for any specific person. This material does not take into account your personal circumstances, finances, goals and/or objectives; all of which are unique to you. Readers must make an independent decision regarding investments or strategies mentioned on this blog or elsewhere on www.moneymax.ph. We strongly recommend you consider seeking advice from your own financial or investment adviser before taking any action. We do not make any representation or warranty as to the accuracy, completeness or correctness of the information set out in this article.