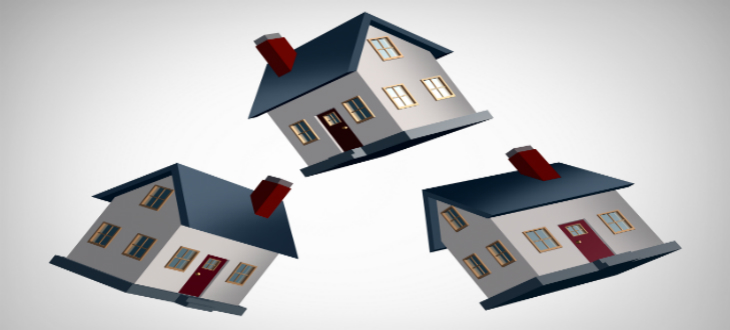 Article by: Lamudi
Real estate flipping or house flipping does not involve literally flipping houses as one would do with a pancake or an omelet, nor does it involve a pan. This flipping involves the purchase of a property for the purpose of selling it for profit. Well, for all intents and purposes, it's easier said than done. That being said, here are a few tips just for you to help you flip your way into the business.
Research, research, and research
Simply enough, research. Better yet, refine how you research. Today, knowledge is power, and the more you know, the more powerful you are. The same goes for the home-flipping business. To illustrate, knowing where to find below-market-value properties in Metro Manila is hard enough to discover on your own, and I doubt that luck alone would get you far; in contrast, picking out cheap houses off of brochures while silently praying that the area it is in would be attractive enough for it to be sold at a significantly higher price is just outright irresponsible. Adding in the research factor, however, will give you the best chance of bagging that undervalued house without the unnecessary risks.
Brandon Turner of BiggerPockets.com gives us a few guide questions[1] on what to look for, and how to go about in our research:
How much are average houses selling for?
How much are bank-owned properties going for?
How fast are properties selling?
What areas seem to be selling the fastest?
What property types, sizes, or layouts are selling the fastest?
Don't just research
In relation to research, which particularly dealt with the type of property you aim to purchase, and where you should purchase such, you should also survey the area where the property you want is located. Leave no stone unturned when it comes to area, for this remains to be one of the factors prospective buyers look for in purchasing homes. Personally surveying the area will give you the general feel of the neighborhood, and a picture of what the properties in the area generally look like. This will allow you to gauge who your market will be for the kind of property you plan on flipping, and the look and feel the property should have for the target market. Strolling around villages might also yield hidden treasure in the form of undervalued properties in even the most prestigious neighborhoods.
Know what to buy
Now that you've researched on what kind of property you want to purchase, and where you want this property to be situated, you can now decide on the type of property to buy, or develop. Owing, again, to research, this will give you an idea on what kind of properties are sold in the area, and those which actually sell. With this in mind, you can plan the construction, improvement, or development you can and should work on, for you to be able to sell it for the highest possible price without having to shell out so much.
Keep your friends close, and your contacts closer
This is pretty much, self-explanatory. Having a network of diverse people from different industries will benefit you more than you can ever imagine. In this business, it is ideal to have contacts in the construction, interior design, architecture, and legal industries. Use the contacts you have to make the flow of your business easier. Having contacts in the construction industry, for example, will help you not only choose the best materials at the most affordable prices, but also avail of expert advice on how to go about in a construction or improvement project. Someone in interior design could help you attract prospective buyers. Professionals in this field are also adept at making the most of the materials you have.
These people can help you in so many ways. Do not, however, forget to thank them and to pay them back for any favors you might get from them.
Finance yourself well
In other words, know where and from whom to get your finances. It isn't enough to be able to get money to finance your project. In exceptional cases where you would have enough money to solely acquire properties, this would not be a problem since you won't have to worry about the other liabilities that might arise, as compared to when you get a loan from the bank or some shady office.
Some finance sources offer loans with little to no down-payments, but imposes upon their debtors a higher interest rate. You have to consider a lot of factors when it comes to financing, and interest rate is just one of them. Getting the most bang for your buck involves more than just financing yourself for a purchase. Underlying this is the extra expenses you will have to shell out in the construction, development, or improvement you will have to make on the property you purchase, the upkeep while you wait for buyers, and the interest rate on whatever loans you get.
Get a grip on taxes
If there is one thing constant in this life, it's tax. Tax is present wherever we go and in whatever we purchase. The same goes for house flipping. Any profit we get from these investments is considered capital gain[2], and is taxed depending on how long you own the property. In relation to financing your project, consider if your budget can accommodate both the interest and tax rates you might be imposed with in addition to the initial purchase you will be making. Knowing how you will be taxed is essential to maximizing your profits and in decision-making.
One of the taxes home sellers must pay upon the sale of a property is capital gains tax[3]. It is the tax imposed on the gains presumed to have been realized by the seller from the sale, exchange, or disposition of capital assets. As of writing, the tax rate imposed for real properties is 6 percent.
Be Bold, Just Like This Header
Taken literally, in the context of documents, be bold, or in other words, stand out. This, however, is not restricted to that context. Being bold means that you have to take risks.
Be bold enough to make difficult decisions. Oftentimes, you will be forced to make difficult choices with regard to which property or properties to buy on a tight budget, taking a risk on the area where to buy properties, or even choosing who to trust with the construction or improvements you want to be done. There will be times where you will make bad decisions, but don't lose heart and chalk it up to experience. Coupled with the context of taking risks is standing out. Standing out doesn't involve innovating the designs of the properties you construct, improve, or develop alone. Attracting prospective buyers with the appearance of your properties is one thing; attracting them with your zeal and interpersonal skill is another. This may be elementary to some, but putting on a smile and knowing what you're saying makes a big difference.
---

Launched in 2013, Lamudi is a global property portal focusing exclusively on emerging markets. The leading real estate marketplace offers sellers, buyers, landlords and renters a secure and easy-to-use platform to find or list properties online. For more information, please visit http://www.lamudi.com.ph
Need car insurance? A credit card? Or a loan? Moneymax got you covered. Check our products to know more.
Source: