When it comes to investing, real estate is always a sound option. Perhaps you're already a homeowner and are looking to invest in other properties. But for Filipinos who are new to this venture, buying and owning property can seem daunting. Either way, it's important to know the basics of how to invest in real estate.
Properties have the potential for growth and stability that stocks or bonds can't promise. Even if you're starting as an investor with no experience whatsoever in this field—your first time buying property could end up being profitable.
There are many risks to investing in any property. But as with most things, there's a learning curve. You'll need some experience before jumping into the deep end. It takes practice and knowledge to reap the rewards of a real estate investment. So here's what first-time real estate investors should know about how to invest in real estate in the Philippines.
What is Real Estate Investment?
Real estate investment is the ownership of properties such as land, houses, buildings, and other things above and below the land for generating income, as opposed to buying just for residence or occupancy purposes.
Real estate investment is one of the most well-known forms of investing, and it's been around even before stock trading was invented. It's considered one of the safest methods to increase your money due to constant property price increases.
Even so, it takes more effort than simply laying down millions of pesos and forgetting about it for a while—or at least that's what many people think.
Buying real estate is also still considered by many as being almost recession-proof. Even in the worst economic downturns, there's still a need for real estate. And it has shown to be an excellent and safe investment option for the long-term, especially when compared with stocks or other high-risk investments.
However, this doesn't imply that you should go in with no preparation. Before going into this type of investment, make sure that you have all of your facts straight. If done incorrectly, there's a chance that you'll lose your hard-earned money.
Is Investing in Real Estate in the Philippines a Good Idea?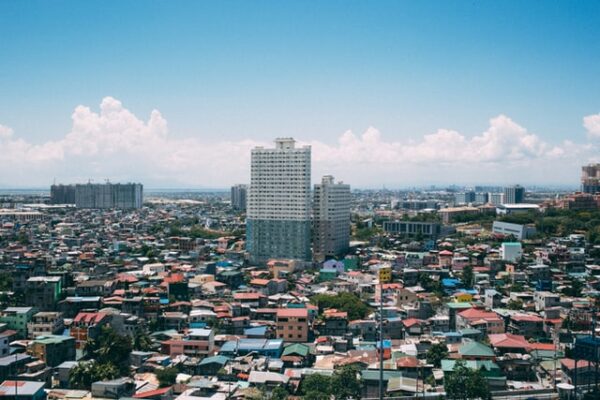 Generally, a real estate investment in the Philippines is a good idea given its resilient nature. But like other investments, real estate comes with risks. Here are the pros and cons that real estate investors must consider when learning about how to invest in real estate in the Philippines.
Real Estate Investment Advantages
Here are some notable advantages of having real estate investments in the Philippines.
1. Stable Demand for Properties
Contrary to what you might expect, Philippine real estate has shown resilience despite the COVID-19 crisis. In fact, the pandemic has resulted in favorable market conditions, such as lowered interest rates and extended payment terms.
According to the Global Property Guide, although there are market uncertainties and the threat of the different COVID-19 variants, condominium supply in Metro Manila increased in 2021. In Q1 2021, the completions of condominium projects increased to 4,145 units, compared to Q4 2020, which only accounted for 1,080 units.[1]
2. Steady Property Price Increase
Property value growth has not slowed down amid the pandemic, based on the Residential Real Estate Price Index[2] by the Bangko Sentral ng Pilipinas (BSP).
Prices of residential property prices in the Philippines increased by 27.1% in the second quarter of 2020—the highest year-on-year growth rate since 2016. Among the biggest contributors to the housing price increase were home loans for buying condos and single attached/detached houses.
The steady price appreciation makes investing in real estate less risky than stocks. Real estate may not offer the same earning potential as stocks, but it isn't as prone to price fluctuations.
3. Diversification
If your investments consist mostly of stocks, adding a real estate investment to your portfolio can lower its volatility and your risk of losing money. In nearly every financial market, from stocks to commodities to real estate, diversification has been shown to reduce risk while maintaining growth potential.
There are many reasons to diversify your real estate investment portfolio. The most obvious reason is that you shouldn't put all of your eggs in one basket. This way, if something goes wrong with one of your properties, it won't decimate the value of your entire portfolio.
So, why not just buy a bunch of affordable properties? If some fail and others succeed, you'll still come out ahead on average.
Real Estate Investment Disadvantages
If there are benefits, there are also drawbacks to real estate investments. Here are some of them.
1. Cash-Heavy Investment
When you invest in physical properties, you need a significant amount—whether your own money or loaned—for acquiring, maintaining, and improving a property.
2. Lack of Liquidity
Turning a property into cash is not as quick and easy as when you sell stocks. That's not how a real estate investment works. It takes time to find the right buyer who's willing to buy at the right price. If you have to cash out immediately, you might end up selling the property below its market value or at a loss.
3. Negative Cash Flow
There's a risk of losing money due to various problems with owning and managing a property, including the following:
Hidden structural defects e.g., leaky roof, foundation issues, etc.
Property requiring too much maintenance
Bad location
High vacancies (for rental properties)
Not charging enough rent
Problem tenants i.e., pay late or don't pay at all, damage the property, etc.
4. Using Leverage on Loans
One of the biggest dangers when investing in anything is using debt to increase your profits. While low-interest rates help investors buy more properties, they can hurt if you're forced to liquidate quickly because of market shifts or other factors that affect whether you'll be able to meet your loan payments. This high-risk strategy can lead to disaster.
Where Can I Invest?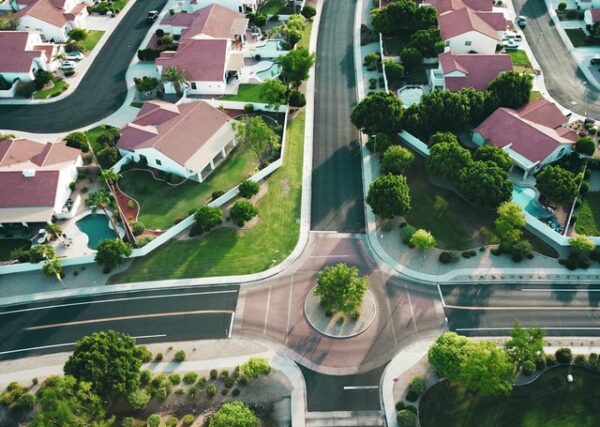 Running a real estate business involves buying and selling or leasing properties to build wealth and diversify an investment portfolio. Property investors in the Philippines can earn money from any of these three types of real estate:
Residential properties – House and lots, townhouses, condominiums, and other structures where people live or stay
Commercial properties – Office buildings, retail stores, shopping centers, hotels, and other structures that are leased out to companies or small businesses
Industrial properties – Manufacturing plants, warehouses, and other facilities used for research, production, storage, and distribution of goods
Not all investments have to do with physical properties, though. Real estate investors may also buy and sell shares of companies that own commercial properties, as in the case of real estate investment trusts.
Types of Real Estate Investments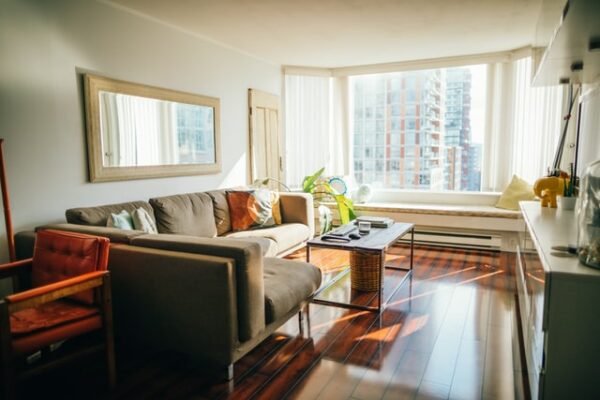 Real estate investing takes several forms. You may invest directly in real estate through buying and selling properties as a business or indirectly through real estate investment trusts (REITS).
Each type of real estate investment comes with different risks and strategies. Read on to get a glimpse of each type and determine which fits you best as an investor.
1. Buy and Sell
If you have a large cash reserve and are good at handling your money and turning it around, you can buy depreciated properties, fix them up, and sell at a higher price, then repeat. This real estate investment is also called house or condo flipping.
Not only does real estate flipping take a lot of work, but you need to have a good eye for finding properties that are promising and profitable after a bit of fixing. Some factors to consider when buying a property for flipping are your target market's needs (commuter versus car owner), surrounding developments (distance to schools, hospitals, etc.), and future growth (future roads and commercial establishments). When you consider these factors, it will be easier to profit from the property with minimal renovations on your part.
What to look out for: When it comes to buying and selling real estate, calculate how much money you can spend on renovations and still make a return. Don't make the mistake of spending too much on renovations and later on having difficulty selling the property. Always do the math.
2. Buy and Hold
This traditional way to invest in real estate involves buying a property and selling it decades down the road. Such a long-term real estate investment is usually for people who have too much money and need a place to park it.
What to look out for: Instead of letting your property sit for decades not generating income, monetize it. Remember that you're still paying for fees such as amortization, utility payments, maintenance costs, and homeowner's association fees to name a few. So let your property work for you. Rent it out if you're not living in it. You'll be generating income at regular intervals instead of waiting for 30 years to make a return on your investment.
3. Rental Properties
Especially in university towns and near central business districts (CBDs), you can earn a regular income from leasing your property. Before you do so, calculate your return on investment (ROI) based on how much you'll rent out the property and your monthly amortization.
If you're renting out the property for ₱20,000, but you're paying the same or even more on your mortgage, then your investment is not profitable.
What to look out for: As the landlord, you're in charge of repair and maintenance costs. It's your tenant's responsibility to report any property-related issues, but you'll be covering the expenses. That's why it's important to have disposable income or an emergency fund.
Read more: From Payment to Eviction: Rental Laws in the Philippines
4. Real Estate Investment Trusts
Intimidated by the prospect of spending millions on buying a property in the Philippines? You can still invest in real estate without owning and managing a physical property through a real estate investment trust or REIT.
REIT investing works very much like buying and selling regular stocks. The only difference is that you're investing in publicly listed companies that operate commercial real estate. REITs are dividend-paying stocks, so investors receive regular income from them.
The first REIT in the Philippines is the Ayala Land REIT (AREIT), which was listed on the Philippine Stock Exchange (PSE) in August 2020. Now you can also invest in Robinsons Land REIT (RCR), Double Dragon REIT (DDMPR), Filinvest REIT (FILREIT), and Megaworld (MREIT).
5. Shared Ownership Properties
These investments involve more than one investor purchasing a property together. It's also known as "whole ownership," "joint tenancy," or "tenancy in common." Once the amount invested reaches a certain level, you can't put in additional funds without changing the contract.
Investing in a shared ownership property can be risky because there are many moving parts. But it can be one of the most lucrative investments you'll ever make if done correctly. It requires an experienced managing agent to help manage sharing responsibilities among all owners without jeopardizing relationships or compromising transparency.
What to look out for: Look for partners whom you can trust, whether they're your friends or family members. You'll also need to hire a lawyer to ensure that your interests are protected. This model can also be applied within the family circle, especially if they want to invest together for the long term.
6. Co-op Investments
This type of real estate investment provides two things: steady cash flow and great tax benefits. But you should beware of management fees, which can be high.
Co-ops are usually more work on your part than other types of real estate investments, so they require strong finances to ensure that your investment will cover your costs every month. You buy shares of a corporation that owns the property and have what's called "voting rights." Because of this, co-op ownership is not divisible.
They're considered "pass-through" investments, which means you can write them off as part of your business income. This makes your tax bill smaller every year, which means you make more for yourself with each passing year.
What to look out for: Co-ops are not technically real estate. But when you buy shares from the corporation that owns the property, you're entitled to the exclusive use of the unit. So, if you want to do this type of real estate investment, make sure to know how the cooperative works, how it's being managed, and the underlying terms of the existing mortgage and other policies.
How to Turn a Home Into an Investment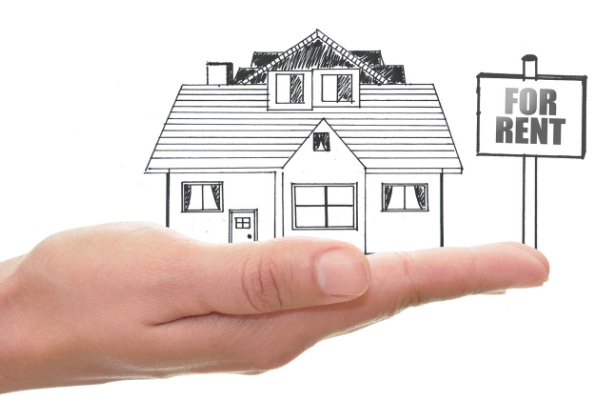 To have a home is one of the most popular reasons people buy real estate. But even if you have the financial means to acquire your ideal house, not everyone does. Especially when there are other important things to pay or save up for, such as college tuition or retirement.
While most people buy homes for personal use, some rent them out for passive income generation. If you want to earn money by renting out your property, there are specific steps that you must follow before doing so.
1. Research Rental Rates Within Your Area
It's crucial to conduct thorough research on current rental rates in your area before putting your house up for rent. You must understand the average market value of homes or properties comparable to yours in terms of size and location. This is required so that you can offer a competitive price for your property while also covering all maintenance and running costs associated with being a landlord.
2. Determine Financial and Tax Concerns Related to Rentals
Another important aspect of renting out your property is determining the tax liabilities for income generated through real estate rentals.
While most rental properties are taxable, there are exemptions available according to Philippine laws. It would be best to consult a local taxation specialist or even go online so that you can learn more about these applicable taxes, including their rates, bases of computation, deductions/allowable expenses, documentation required for filing, due dates for payment, and penalties for late payment, among others.
When it comes to taxes generated by home rentals in the Philippines, a 12% Value Added Tax (VAT) is imposed on rental income on the landlords when the gross annual income exceeds ₱1,919,500. Otherwise, if it doesn't exceed that amount, there's a 3% percentage tax rate on the gross rent.
3. Prepare Your Documentation on Landlord-Tenant Agreement
Before going any further, prepare all relevant documents on your real estate property, such as deeds of assignment (succession), tax declarations, title transfer documents, inventories or appraisal reports for fixtures and contents, and similar documents that will support your claim regarding improvements you've made on the property.
Once your research is complete, prepare a tenancy contract or agreement with your tenants. The contract should state all the terms and conditions between you and your tenant regarding the rental property, as well as rental rates, maintenance costs, payment schedule, rules of occupancy, and fees associated with eviction or termination of the lease, among other things.
4. Consider Necessary Repairs and Improvements
Another thing you must consider are the necessary repairs, improvements, and other maintenance costs for your property.
Set aside an estimate of how much you'll spend for general home repairs or other housekeeping expenses before renting out your property. This way, you can better manage the funds needed to maintain it at its optimal condition.
If you're renting out your property, ensure that you're on top of the repairs and improvements before promoting it on listing sites. After all, nothing attracts potential tenants more than a well-maintained property.
Read more: Home Renovation 101: How to Renovate Your Home on a Budget
5. Work with Real Estate Agents for Listings and Marketing
Lastly, work with real estate agents who can help market your rental property for you. They're experienced in making sure that all expenses needed will not come out of your pocket or budget. Moreover, they also take care of listing the property, advertising its details, and even bringing potential tenants to view the rental unit itself.
Just remember to keep track of all transactions related to renting out your home, so you know exactly where things stand. This way, there won't be any misunderstandings along the way, which could lead to disputes between you and your tenant.
Consider the following before renting out your property:
How long will you rent it for?
What do you want to earn per month (after tax)?
How many rooms do you intend to rent out?
Are you going to include utilities, such as Wi-Fi, cable, and telephone?
Will you draw a written contract with all the terms and conditions, or will you sign an agency agreement if you choose to engage a real estate agent or broker?
How soon do you plan to advertise your rental property?
You can also have a legal consultation with a lawyer for more information on the applicable laws in your city and other related topics such as real estate transactions and taxation. This way, you can make informed decisions regarding renting out your property.
How to Make Money in Real Estate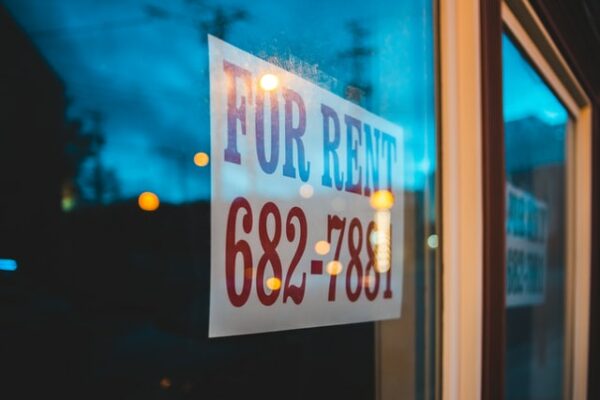 Why invest in real estate, you ask? Because real estate investors can build wealth through capital appreciation, regular income payments, or both. Here are the particulars of how to earn money in real estate.
Increasing Property Value
This is the most common way real estate investors make money. Capital appreciation is the difference between the purchase price and the selling price of a real estate investment. It happens when a property or REIT stock you're investing in rises in value over time.
An increase in property value is driven by these factors:
Location and development e.g., shopping centers, office buildings, transportation hubs, and other structures near the property
Home improvements e.g., kitchen remodeling, additional rooms, and other upgrades that make the property more attractive to potential buyers
Inflation
Regular Income Payments
A real estate investment also generates passive income in the form of rent or dividends.
If you convert your home or commercial space into a rental property, your tenants pay you a fixed amount every month. This ensures a steady cash flow for your real estate business as long as there's a demand for rental properties in your location.
If you invest in REITs, you're guaranteed income payments because the law[3] requires REIT companies to distribute dividends to their shareholders. REIT companies make money from business activities (such as consumer spending and BPO operations) that depend on their commercial property. The higher their earnings are, the higher dividends their investors receive.
Property Investment Ideas in the Philippines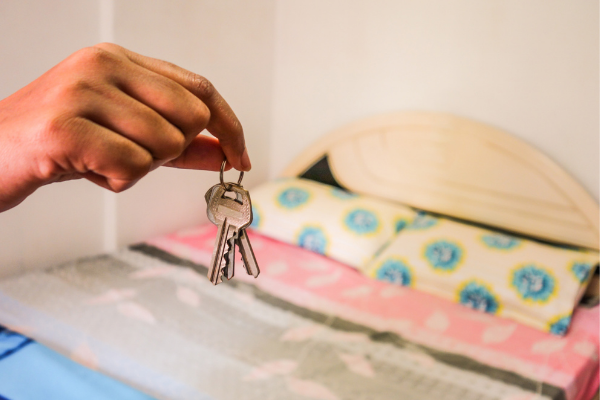 Your lovely home can provide you with extra income. If you've been blessed to own a large home, a condo unit, or any piece of property, there are more ways to use them than just living in it. Make your home work for you with these worthwhile opportunities.
1. Bed-Spacing and Condo-Sharing
The most common property investment out there is to let someone share it with you. Tenants are always on the lookout for best places to live in the Philippines, especially in business hubs like Ayala and Ortigas. If you have a property in those areas, take this opportunity to earn passive income by welcoming bed spacers to your spacious home. The more the merrier, as they say.
Of course, screen your tenants before accommodating them. They'll stay with you for a long time, so it's best to establish at least a casual relationship with them.
2. List Your Property on Airbnb
If you don't like the idea of having a tenant for a long time, choose to house short-term tenants. How? By becoming an Airbnb host and having your lovely home listed as a temporary paradise for travelers.
Hotels and motels can get really expensive, that's why Airbnb listings have become a popular property investment in the Philippines since it launched in 2012.[2]
Many homeowners have already converted their spare homes and properties into Airbnb listings, mainly because it's easy to apply as an Airbnb host. You can set your own prices and the number of days and guests that are allowed to stay in your place, even the ground rules on how they should use your amenities. In short, you're in charge.
Plus, you're sure to get quality guests since Airbnb users are required to verify their identities. No random stranger will stay on your Airbnb home. If you're still on the fence, you can use the Airbnb calculator to see how much you can earn from being an Airbnb host.
Read more: How Much Can I Earn from Being an Airbnb Host?
3. Rent to Business Owners
Another great property investment opportunity is to rent out your property to business and startup owners. If you have a spare garage, you can have the space rented out and let a business set up shop there.
If you have a spacious condominium, let startup founders rent it so they can conduct their business there. You can probably get freebies from them if you play your cards right.
It's a great way to earn passive income, mainly because you can see how they're earning their payment every month. It's like you're part of their success, and you also benefit from it.
Read more: Investing in a Condo? Get the Best Rental Yield Out of These Projects
4. Host Events and Gatherings
People are always on the lookout for places where they can host events and gatherings. Put your property investment in the hat by listing your beautiful home or condominium as an event place.
Your property may not hold a hundred people, but it can probably accommodate a big group. That's good enough for large groups, like a book club or a gaming event.
Just make sure your home is spacious enough to receive at least 20 people. Don't overload your house with large crowds because they might end up costing you more in house repairs.
5. Host Seminars and Trainings
What if you have a skill that's worth sharing to others? Share your knowledge to others while charging them money by hosting seminars and training on your property.
Hosting students and trainees in your home is a great property investment opportunity since you have the space to facilitate their learning while nourishing their minds with wisdom and skill.
Start investing in learning materials like school supplies, blackboards, a projector, and other learning materials specific to the skill you want to teach.
6. Make It a Co-Working Space
Co-working spaces have become very popular in Metro Manila. Why not convert your property into one and house freelancers and entrepreneurs looking for great working spaces? You'll definitely get patronage if you live in a crowded city like BGC or Pasig. You'll also get a huge demand if your property is located in the province.
All you have to do is provide a lightning-fast internet connection and some basic amenities like free coffee and smoking areas. Watch your co-working space become a massive hit.
7. Rent Your Home for Filming
You can also rent out your home to professional and aspiring filmmakers, especially if your property is located in a secluded or tourist-y area. Try offering your home to various scouting managers, especially if your property investment is located in the heart of a busy street or a bustling subdivision. These are ideal locations for soap operas and local movies.
8. Make It a Parking Space
If you have extra space for another car in your garage, you can even rent it out to those who don't have one. If you live near a mall, you can also use your front yard or garage as a parking space for mall-goers looking for cheaper parking rates.
How to Invest in Real Estate in the Philippines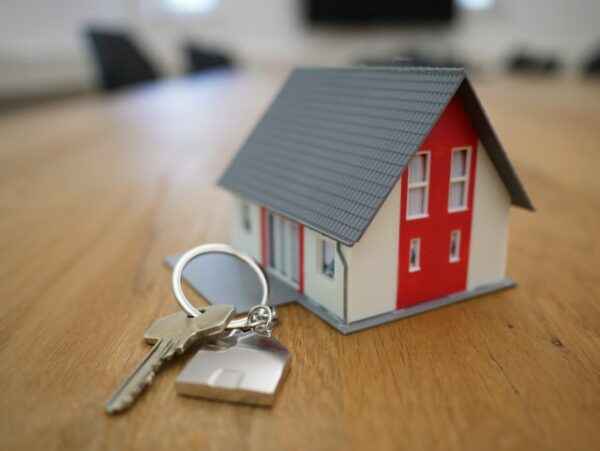 "How to invest in real estate in the Philippines?" Here are the steps to take to kickstart your journey as a real estate investor.
1. Determine If You're Financially Ready
Here's a checklist you can use to find out if you're ready to be a real estate investor.
You Can Afford the 20% Down Payment
"Am I ready to buy real estate?" This is among the first things to ask yourself when deciding whether buying a property in the Philippines makes sense for you.
Browse through property listings online, and you'll see that it's hard to find a house and lot for sale (in the city) below ₱1 million. That means a ₱200,000+ down payment. If you have the cash reserves to make a down payment, that's one sign you're ready.
You Can Afford Investing in REITs
Is the down payment for a property purchase out of your budget? If so, most banks won't approve you for a home loan. However, you can still enter the real estate market without shelling out millions of pesos through investing in REITs.
You can start investing in REITs for as low as ₱5,000 on PSE-approved online brokers such as COL Financial, Alpha Securities Corporation, and PhilStocks Financial Inc.
You Have an Emergency Fund and/or Disposable Income
Maintenance and repairs are among a property owner's responsibilities, and that costs money. Also, if you're a landlord and your tenant's contract ends, you'll be shouldering the mortgage and other associated costs until the property is occupied again.
Many fail to include additional costs such as homeowner's association fees, utility payments, and maintenance costs when computing if they can afford a property. Having an emergency fund and/or disposable income prepares you for when you need to repair your floor tiles or hire a repairman to fix plumbing leaks.
2. Study the Philippine Housing Market
To get the most out of your investment, it pays to do your research, whether you're interested in buying a property or a REIT stock.
Talking to real estate brokers, for example, will give you deeper insights into how the market is working, where to focus on, and what to buy.
Some advertisements for pre-selling condominiums promote buying at X price and selling at a 50% profit margin or more. Many grab the opportunity to buy at a discount during pre-selling. But once the property is ready for occupancy, they have a difficult time renting the unit out at the price advertised.
This is why it's important to talk to brokers and landlords in nearby properties to get a more realistic perspective of the real estate market condition.
3. Decide How Much You'll Want to Invest
Before you actually start investing in real estate, set a realistic budget first. Never invest money you can't afford to lose. If you have cash on hand or can loan enough funds for buying a property, then go for it.
However, if you can spend only at least ₱3,000 monthly for a real estate investment, buying REIT stocks is the next best thing.
4. Pick and Buy Your First Investment
When is the best time to invest in real estate? Not tomorrow or next year, but now—as long as you're financially capable and sure about where to invest your money.
If you've decided on buying your first property, start looking at property listings online. You may also know your options in the market and purchase through a real estate agent.
Want to invest in REIT stocks instead? Open an account with stockbrokers like COL Financial, BPI Trade, or FirstMetroSec. Using a stock trading platform with any of these online brokers enables you to buy and sell REIT shares in the Philippines.
If you're investing in stocks, which means you already have a stock brokerage account, all you have to do to start buying REIT stocks is to place an order as you would with a regular stock.
Related articles:
Final Thoughts
Real estate is a great long-term investment everyone should consider. However, entering this market differs from person to person. You always need to do the math to see if you must go for it. And when you do, knowing how to invest in real estate just won't cut it—you still need to do calculations to create a sound strategy and minimize risks.

Sources: