The demand for real estate fell during the pandemic—and that's understandable because investing in real estate is a life-changing move that many investors just didn't have the luxury of doing in the thick of a global economic crisis.
However, the gradual decline of pandemic restrictions also came with the gradual recovery of the real estate market. The industry started to regain momentum in 2022, with 2023 pegged as the year it firmly gets back on its feet. Leading investment management company Colliers observed an upward trend in the condominium market, spurred on by the increased demand from local professionals and expatriates.[1]
So, is a condo investment in the Philippines a good idea? Is it worth it for the long haul? The answer, of course, varies per investor. There are many factors at play, including your own goals and the outcomes you're expecting.
Still, generally, one can say that investing in a condo is a good move, especially under the right circumstances. Read on to learn if investing in a condo is right for you.
Condo Investment in the Philippines: Pros and Cons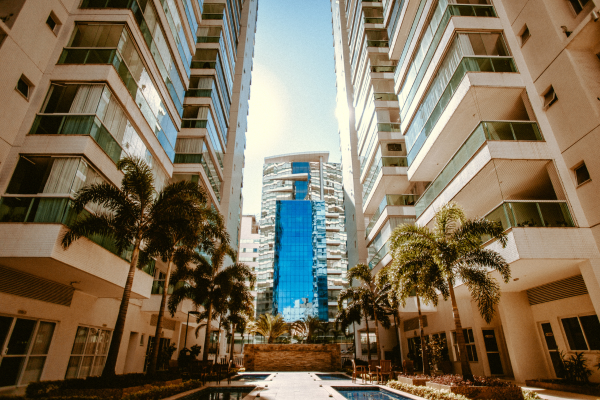 Can't decide if a condo investment in the Philippines is the right route for you? Weigh the pros and cons before going all in.
👎 Con: Additional Fees and Costs
Condominiums have shared halls, gardens, and pools. All amenities are communal—and to maintain these common areas and ensure the general upkeep of the property, the management requires each homeowner to pay additional fees.
This can be perceived as a con or a pro, depending on how much value you're actually getting by paying your dues. Some are willing to pay the price if it means getting access to certain amenities. Others feel like they're being ripped off. Just make sure to take these additional fees into account when deciding on investing in a condo.
👎 Con: Policies and Restrictions
Condominiums typically have strict rules that limit how you can use the property. Some have rules that prohibit you from renting out your place; others dictate the colors of paint you can use on your walls. Some would override your decision to install an additional air conditioner, while others would prevent you from raising livestock in your unit.
Policies and restrictions can make or break a homeowner's decision to invest in a condo. They can be a big turnoff for people who want the freedom of customization.
But there are also others who find peace of mind in knowing that they live in a somewhat controlled environment, where certain standards must constantly be met. They prefer the idea of living in a community where the neighbors can't easily do as they please without first getting a go signal.
Rules vary per condominium complex. Study everything before you commit. Understand your rights and limits—what you can and can't do—and make sure that all the terms are acceptable to you so you can live comfortably in your own space.
👎 Con: Property Mismanagement or Negligence
Remember the fees we just mentioned—the fees supposed to be used for a property's upkeep? Sometimes, those fees are mismanaged.
This is particularly common when a condominium gets older and the developer decides to just focus all its efforts on newer projects. When researching developers, make sure to investigate their track record as well. Do they have a history of neglecting older properties? Or are they known for keeping their promise of quality from start to finish?
👎 Con: 50-Year Lifespan
Condos having a 50-year lifespan is a half-truth that traces its roots back to Republic Act No. 4726 or the Condominium Act of the Philippines.[2] Unlike what some sources claim, that piece of legislation doesn't explicitly say that condominiums are good for only 50 years, after which they should be demolished.
According to the Condominium Act, a project can be sold or dissolved only if it meets several criteria, one of which is that the condominium must have existed for more than 50 years. It must also be "obsolete and uneconomical." On top of that, a majority of owners or stockholders must be opposed to any effort to repair, restore, remodel, or modernize the project.
There are other scenarios where a project can be dissolved. Just having this possibility dangling over them can leave some people averse to the idea of investing in condominiums.
👍 Pro: Protection Under the Condominium Act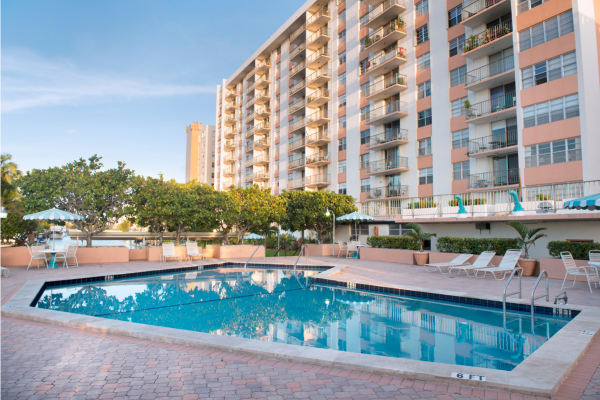 The same legislation that causes confusion for some people also brings peace of mind to others. Condominium investment in the Philippines is as solid as it is, thanks to legislation like the Condominium Act, which touches on every condo owner's rights and obligations.
That Act ensures fair outcomes for all parties in the event of certain circumstances, so you should worry less about getting ripped off and focus more on the benefits you can gain.
Besides, since modern materials are used to build the condominiums of today, your property is now more likely to last well beyond 50 years. It can even yield better returns on your investment, so don't fixate too much on an imaginary expiration date.
👍 Pro: Affordability
Condominiums generally cost less than single-family homes. There are exceptions, but for the most part, you can save money by buying a condominium versus building a house.
Since condominiums are more affordable, you have less time to pay off your mortgage and more time to enjoy the rewards of your investment.
👍 Pro: Low Maintenance
Because a condominium property is managed by its developer, a homeowner's responsibility over its upkeep is minimized. This is liberating for most, especially for those who prefer to spend their time on other activities.
In a condominium, there are no lawns for you to mow, no roofs and walls to repaint, and no pools to clean. All of those obligations are out of your hands—you're responsible only for the space inside your unit.
👍 Pro: Comfort and Convenience
The comfort and convenience that condo living offers is simply not quantifiable. Everybody dreams of a lifestyle centered on rest and relaxation, and condo living just makes that lifestyle easier to experience.
Condominiums are almost synonymous with amenities that allow tenants to access facilities that are generally not available to the average homeowner. Some of the common amenities you can find in a condominium are clubhouses, jogging paths, swimming pools, fitness gyms, pocket gardens, and sports areas like basketball courts. Who doesn't want to live in a place that has it all?
👍 Pro: Accessibility Due to Strategic Location
Speaking of having it all, another reason why people invest in a condo is its accessibility. Usually, a condo is situated in a strategic location, close to key institutions like business centers, schools, hospitals, and transportation hubs.
One of the soundest real estate buying tips you'll ever receive is to get property in a location that supports your goals. For example, if you're buying a condo to shorten your commute time, make sure to get one that's within walking distance of your workplace. Alternatively, you should at least make sure that the transportation infrastructure in the area is good enough for you to fulfill your purpose.
Never leave out location when deciding on what property to invest in.
👍 Pro: Privacy and Security
If one of your reasons for buying a condo is to ensure privacy and security for yourself and your loved ones, then you've made a good choice.
Condominiums are known for their enhanced security measures. They typically have guarded entrance and exit points, perimeter walls, close-circuit television cameras (CCTV), and round-the-clock security to ensure your safety within the premises.
👍 Pro: Green and Sustainable Features
Sustainability has become a major business driver in today's world. That's why developers are incorporating green features in their building designs. As sustainability becomes a bigger priority for many companies, you'll see an abundance of properties that will enable you to sustain a green lifestyle.
As part of their shift towards sustainability, developers make more projects with open spaces to let in natural light and fresh air. Many condominiums also now promote active mobility and a low-carbon-footprint lifestyle by providing tenants with access to amenities like footpaths, bike infrastructure, and pocket parks.
👍 Pro: Increase in Property Value
Is a condo a good investment in the Philippines? If you look at its potential to increase in value, then the answer is yes. As a condominium's surrounding areas and infrastructure improve, the value of the property also increases.
If time is your friend and you have a condo in a nice location, then you're in luck—you can expect your condominium to yield great returns for years to come.
Why Buy a Condo in the Philippines: From an Investment Standpoint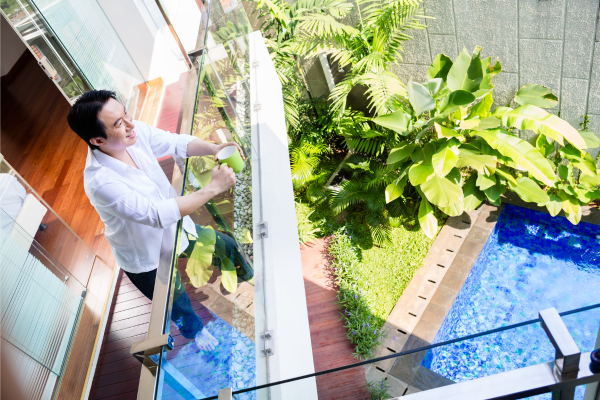 Real estate is widely recognized as one of the most viable investment options. It's relatively less volatile and safer, and it offers a winning combination of low-risk and high-return potential.
Growth is also highly likely if you approach your real estate investment competently—i.e., ensuring you're in the right headspace when making decisions, aligning your actions with your personal and financial goals, and devising strategies to maximize your profitability.
As the value of your real estate property increases over time, your buffer against inflation also improves, yielding you a bigger opportunity to gain passive income.
To maximize your investment and ensure that you're getting the most value out of your purchase, you must consider three things: location, developer's track record, and price and rental yield.
Top 3 Factors to Consider When Investing in a Condo
📌 Location
As mentioned, one of the top things you should think about when deciding on a property to buy and rent out is location. Find a high-occupancy condo in an accessible and developed area. The rental yield potential in such a place is likely to be strong. Check your condo's proximity to business districts, especially if you're targeting professionals looking for a second home closer to their workplace.
Your condo must also be close to tourist destinations so you can market to tourists looking for short-term rentals. That way, you open another income opportunity by earning money on AirBnB and similar sites.
📌 Developer's Track Record
Another factor to consider is the developer's track record. Don't take a developer's promises at face value. Research thoroughly and hear what past and current tenants have to say about developers and their projects.
Remember that past performance is a solid indicator of future performance, so if a developer has a history of neglecting its old properties, you should know better than to waste your money on it. Go with a developer with a clean track record. That way, you can save yourself any potential trouble.
📌 Price and Rental Yield
Price and rental yield are two things rolled into one, but they are inextricably linked and must be considered side by side.
When looking for a real estate property to invest in, it's always best to buy within your means. Never bite more than you can chew so that you can minimize the risk of incurring a loss.
Also, remember that you start making a profit the moment you buy a property, not just when you sell it. That's why timing is always important—you want to make sure that you're getting the lowest price possible when buying.
Still, minding the price you pay to secure an investment is not enough. It's unwise to just go with the cheapest option you see. You also have to think about other factors, like the rental yield potential of the property.
Learn more about rental yields below.
Condominium Rental Yields in Metro Manila Based on Property Size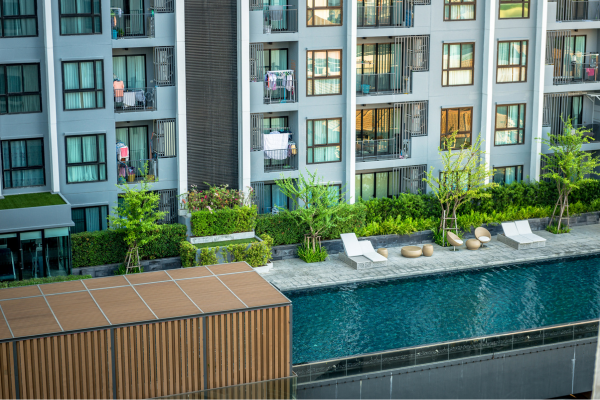 As the center of culture and economy in the Philippines, Metro Manila is a vibrant region teeming with life and activity. It makes sense if you plan to buy a condo here to rent out. When deciding on where in Metro Manila to buy a condo, you must consider a lot of factors, including the average rental yield per city.
Rental yield is simply the return on your investment (ROI). Specifically, it refers to the annual rental income generated by your real estate property divided by the total cost you spent to purchase the property.
To visualize:
Rental Yield = (Monthly Rental Income x 12) ÷ Total Property Value
Knowing your property's rental yield is important as it helps you figure out your property's worth as an investment vehicle. It will also help you identify how fast you can recover your investment if you choose to rent out your property. Obviously, a high rental yield property is more ideal than its counterpart as the former can speed up your ROI.
Below is a table illustrating the condominium rental yields in Metro Manila cities based on unit type. The figures are taken from the 2022 research done by Global Property Guide, an international real estate information authority.[3]
Metro Manila Rental Yields Based on Unit Type
City
Cost

Yield (p.a)
To Buy (Total)
To Rent (Monthly)
Taguig City
Studio
₱6,321,138.12
₱29,341.62
5.57%
1-Bedroom
₱7,529,542.02
₱39,103.02
6.23%
2-Bedroom
₱12,810,000.06
₱68,444.64
6.41%
3-Bedroom
₱28,846,889.28
₱117,366.48
4.88%
4-Bedroom and Up
₱141,789,847.32
₱166,230.90
1.41%
Manila City
Studio
₱3,913,862.04
₱15,618.24
4.80%
1-Bedroom
₱4,598,193.60
₱19,580.22
5.10%
2-Bedroom
₱5,378,244.30
₱31,293.90
6.98%
3-Bedroom
₱14,237,633.52
₱56,730.96
4.78%
4-Bedroom and Up
₱25,439,988.42
₱156,469.50
7.38%
Mandaluyong City
Studio
₱3,575,313.72
₱15,675.66
5.25%
1-Bedroom
₱4,207,393.08
₱22,508.64
6.42%
2-Bedroom
₱6,751,386.18
₱33,246.18
5.91%
3-Bedroom
₱19,079,976.96
₱97,843.68
6.15%
4-Bedroom and Up
₱28,766,730.96
₱117,423.90
4.90%
Pasig City
Studio
₱3,424,586.22
₱14,699.52
5.14%
1-Bedroom
₱4,011,705.72
₱21,532.50
6.44%
2-Bedroom
₱6,653,542.50
₱31,293.90
5.65%
3-Bedroom
₱13,698,459.72
₱67,525.92
5.91%
4-Bedroom and Up
₱25,929,206.82
₱78,263.46
3.62%
Quezon City
Studio
₱3,130,308.72
₱14,699.52
5.63%
1-Bedroom
₱3,522,487.32
₱17,627.94
6.00%
2-Bedroom
₱6,066,480.42
₱27,389.34
5.42%
3-Bedroom
₱10,948,960.44
₱48,921.84
5.36%
4-Bedroom and Up
₱31,310,724.06
₱127,185.30
4.87%
Pasay City
Studio
₱4,892,298.84
₱19,580.22
4.80%
1-Bedroom
₱5,870,793.06
₱24,460.92
5.00%
2-Bedroom
₱11,252,310.30
₱39,160.44
4.17%
3-Bedroom
₱15,753,234.42
₱78,263.46
5.96%
4-Bedroom and Up
₱29,353,850.46
₱127,185.30
5.20%
Parañaque City
Studio
₱3,228,898.86
₱11,713.68
4.36%
1-Bedroom

₱3,908,923.92

₱17,627.94
5.41%
2-Bedroom
₱5,309,110.62
₱24,460.92
5.53%
3-Bedroom
₱10,763,091.90
₱48,921.84
5.45%
4-Bedroom and Up
₱32,778,436.68
₱146,765.52
5.37%
San Juan City
Studio
₱4,011,590.88
₱18,604.08
5.56%
1-Bedroom
₱4,403,080.44
₱24,460.92
6.67%
2-Bedroom
₱7,142,760.90
₱44,041.14
7.40%
3-Bedroom
₱21,526,126.38
₱63,621.36
3.55%
Metro Manila Average Rental Yields
5.40%
The overall rental yield in the Philippines is around 5.45%, according to Global Property Guide. Compared to other countries, this figure is moderate.[4]
This means that the real estate market in the country is not bad—you just need to know how to navigate it. Your ROI won't be handed to you on a silver platter, so you need a strategy in order to thrive. But the environment is also not harsh, so there's definitely room for you to grow your investment.
Final Thoughts
So, is buying a condo a good investment in the Philippines?
Investing in a condo is a big move—and with the market again starting to look up, it's one of the better investments you can make that can yield great returns over time. Just make sure not to get caught up in the hype of it all. Do your research and exercise due diligence before making any commitment.
When it comes to condo investment in the Philippines, you can't go wrong with running the numbers and going through the details over and over again. Buying a condo can easily be the best or worst decision you'll make depending on your own personal circumstances and goals, so make sure that you're all ready and set before you sign on the dotted line.
Invest in a Condo Using a Personal Loan
Thinking of finally taking the plunge and investing in a condo? If you need extra funds, consider getting a personal loan. Check out your options below and apply easily through Moneymax:
Personal Loan Provider

Minimum Loan Amount

Maximum Loan Amount

Minimum Annual Income

Approval Time

Metrobank

₱20,000

₱1 million

₱350,000

7 days

BPI



₱

20,000

₱2 million

₱

300,000

5 to 7 banking days

EasyRFC

₱

10,000

₱150,000

₱

120,000

As fast as 24 hours

Maybank



₱

50,000

₱1 million

₱

300,000

Apply online in just a few clicks

RCBC



₱

50,000

₱1 million

₱

360,000

5 to 7 banking days

SB Finance




₱30,000

₱2 million

₱180,000

5 banking days

CIMB



₱

30,000

₱1 million

₱

180,000

24 hours

HSBC



₱

30,000

₱500,000 or 3x gross monthly salary, whichever is lower

₱

168,000

5 to 7 banking days

CTBC



₱2

0,000

₱1 million

₱

180,000

3 to 5 banking days
Sources: