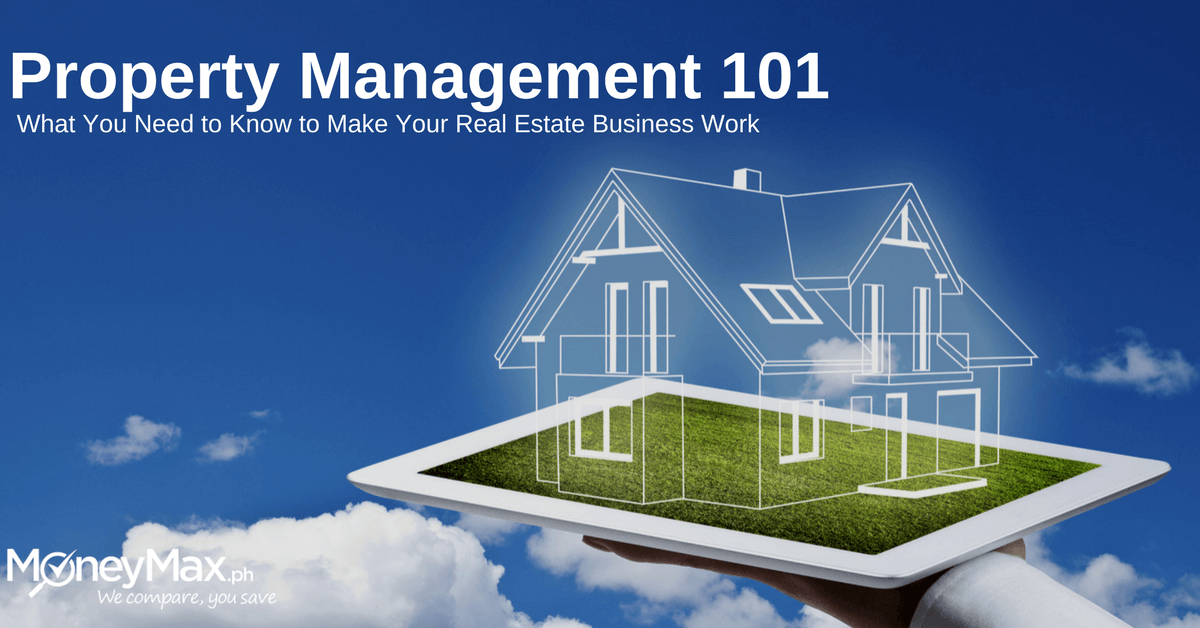 Just like any business, handling a real estate business and its tenants entail a tedious organization procedure. Even a small-time landlord that rents out rooms or apartments next door or a developer that owns a 40-floor condominium needs an adequate property management service.
While it is true that you can earn easy money if you have extra space, land or property to rent out it doesn't necessarily follow that it is effortless to do so. For instance, a property owner has a land that he converted into a three-door apartment. He lives in one of the units and plans to lease out the other two. It seems like a perfect scenario where cash will flow in monthly, but in truth, there is more to the job when you hang that apartment for rent sign on your door.
Same goes with large-scale investors who have several properties and live far from them. In all cases, you must seriously consider if you have the capabilities and the time to manage the business rather than risk running down the value of the property.
Be Familiar with the Law
First, there are laws concerning tenancy and habitation that are specific to rental properties. Some of the basics include the need for fire exits, numbers of floors allowed before elevator installation, the maximum number of residents in a unit or permission to rent to individuals or families. Consulting a lawyer or a licensed real estate agent will be very helpful to understand all the laws governing real estate rentals.
Apart from rental legalities, lessors and tenants alike must also be protected by legal contracts. Each tenant, whether for the short- or long-term, must be required to sign an agreement relating the leasing terms, payment obligations, and the rights and responsibilities of both tenants and landlord. Every important aspect must be tackled especially in instances like damage to properties, child safety, and even pet and party restrictions to provide enough protection both for the investment and the investor.
Likewise, drafting a standard contract of lease can work but always take into consideration that a tenant might make an agreeable request. Any alterations to the existing conditions must be properly indicated in the contract to ensure safety. Some wordings might affect and nullify the terms of the rest of the contract so due diligence in checking or having the contract reviewed by a professional is required.
Read more: 5 Best Reasons Why OFWs Should Invest in Real Estate
Maintenance of Properties
In between new and former tenant arrivals, a thorough clean-up or a major property check-up is a good practice.
For short-term or daily to weekly rentals, proper scheduling of cleaning services every after use of the unit is a must. For long-term rentals, however, the landlord should get the services of maintenance workers. They should be able to clean, adjust, and fix anything in the house that was either broken by the previous people who occupied or is just starting to show signs of wear and tear. Whereas, large-scale rental spaces like condominiums with an ample number of units, ought to hire an in-house cleaner, plumber, repairman, electrician, and carpenter, to name a few. This will ensure that all units are always ready to be occupied and a plus to existing tenants who might need help every now and then.
Proper maintenance will not only create a good lasting impression to clients but will ensure that the property is in good condition and of the highest value.
Client Procurement
Another equally important part of property management is the sourcing of qualified and trustworthy tenants. Whether you seek long-term or short-term tenants, finding the right one who can religiously follow the commitment set out in the contract is a huge task. Furthermore, payment capabilities and background or criminal records are also necessary to be checked.
A rental signage attracts the attention of nearby renters but online portals one of the most effective real estate advertisement tools today can also greatly help in getting potential tenants. A well-written advertisement and lots of photos will help entice future renters.
Excellent Client Relations
As staycation areas and transient homes are doing well in the market due to an influx of travelers, converting homes into holiday rental units can also be profitable. In these cases, high-level property management or owner involvement is of utmost importance.
From the tedious task of booking arrangements, proper greetings and orientation upon arrival of renters, the collection of payment up to the property inspection and clean-up after the stay requires keen attention to details and people skills. Frequent tenant changeovers will make you handle different kinds of people and various scenarios so it is better to enlist the help of a caretaker that will supervise the properties around the clock.
On the other hand, even long-term renters require the same exceptional client relations. After all, leasing of properties is not just providing a place to stay but giving a complete service as well. Leaky faucets, noisy surroundings, security in the area are just some of the situations that will be encountered each and every day. Furthermore, a property manager or the landlord is always expected to handle each situation with care and concern at all times.
Out of all the different facets of running a real estate business, tenant relations can be the most tasking and difficult. Alongside property maintenance, patrons who avail the services must likewise be maintained.
Property management service is a key to success for small-scale property investors to large real estate corporations.
---

Launched in 2013, Lamudi is a global property portal focusing exclusively on emerging markets. The leading real estate marketplace offers sellers, buyers, landlords and renters a secure and easy-to-use platform to find or list properties online. For more information, please visit http://www.lamudi.com.ph