Looking to earn a few bucks during your spare time? You've come to the right place. We know how harsh the pandemic has been finance-wise, so we get the importance of maximizing all means to save and earn.
We've listed a few legit apps to earn money in the Philippines using only your smartphone. While many of these apps are unlikely to replace your primary income streams, they can surely help you gain some petty cash during your leisure time. A few of them are even profitable enough to make a living with if you put in the time and effort―and of course a dash of luck―to succeed.
Don't worry. We've weeded out the scammy apps that will give you nothing but headaches down the road. We present you only with tried and tested apps that pay real money. Check them out below.
Earn Money Through Digital Wallet Apps
Digital wallets are exactly what they sound like: digital versions of financial accounts accessed through computers and smart devices. These tech novelties have grown in popularity over the years. But they've especially blown up during the pandemic due to their capacity to facilitate contactless payment.
Digital wallet apps revolutionize the way we move money. But did you know that many of them also provide an earning potential? The two apps below demonstrate this.
1. GCash
GCash is a virtual wallet that allows you to send and receive money, pay bills, buy load, and shop online, among other features. Apart from that, it's also a legit app to earn money in the Philippines.
Inviting People
You can get ₱50 worth of freebies when someone you referred registers, gets fully verified, and completes their first cash-in using the app. You can refer up to 25 people in a month, earning you an extra income of ₱1,250.
Saving Money
You can grow your savings in the app through GSave, an in-app bank account feature built by GCash in collaboration with Commerce International Merchant Bankers (CIMB) Bank. What makes it better than other bank apps is the high annual interest rate, which currently sits at 2.6%. It's not much, but it's a passive way of earning a few more bucks just by storing your money in the app.
Investing Money
The GInvest feature of GCash allows you to invest as low as ₱50 of your hard-earned money in professionally managed funds.[1] If you're a newbie investor, make sure to do the necessary research before diving headfirst into investing.
Playing Games
GCash games let you earn legit money as well. Did you know that GCash holds mobile game tournaments where you can win exciting prizes every time you top the leaderboard? This feature is available in Goama Games under GLife.[2]
Read more: 40 Money-Saving Tips for Everyone: The Ultimate Financial Hacks List
2. Coins.ph
Coins.ph is a mobile wallet that allows you to transfer and receive funds, buy load, pay bills, and book flights and hotels, among others. But what makes it extra special is its reputation as one of the leading cryptocurrency wallets in the Philippines. There are a few ways on how to earn money using Coins.ph.
Trading Cryptocurrencies
Cryptocurrencies or crypto are digital assets that use a decentralized system to facilitate transactions. They are viewed by some as the currency of the future.
Coins.ph provides a platform to buy, sell, and store crypto even without a bank account.[3] You can buy crypto for as low as ₱5 and sell it for higher returns. Just keep in mind that crypto trading is a risky investment, so you must do your homework before giving it a try.
Earning Loyalty Points
Coins.ph has a Coins Rewards Program where you can earn loyalty points by carrying out certain transactions, including buying mobile load and entertainment credits. Although loyalty points are not convertible to cash, you can use them to redeem vouchers from different merchants like Shopee, Lazada, and Puregold, among others.[4]
Earn Money Through Social Apps
Social apps aren't typically known to be money-making machines. Rather, they're seen as time-killers good only for defeating boredom while connecting with peers. But delve deeper and you'll find social apps that you can actually monetize to secure extra income. Below are two examples.
1. Kumu

Another legit app to earn money in the Philippines is Kumu. It's a livestreaming app that brings Filipinos together wherever they are in the world.[5] Its appeal stems from it being a platform where people can be authentic and raw while having fun. There are a few ways on how to earn money in Kumu.
Becoming a Live Streamer
The main way to maximize earnings in Kumu is by becoming a content creator or streamer. All you need to start your own broadcast channel is a smartphone with a camera.
There's no limit to what you can do as a streamer, as long as you remain wholesome through and through. You can provide commentary on different topics; show off your multiple talents in singing, cooking, or whatnot; endorse sponsored products while doing your own variety show; or even sell your old stuff such as preloved clothes and other used items through live selling or auctions.
You earn through the app when viewers give you virtual gifts with a diamond equivalent. Diamonds are one of Kumu's in-app currencies that can be converted into real money. You can exchange your diamonds upon reaching the minimum cash-out balance of 50,000 diamonds, which is equivalent to ₱750. The conversion rate increases as your status or badge type upgrades.
Joining Quiz Shows
If you're wondering about how to earn in Kumu without becoming a live streamer, there's another way, and that's by joining quiz shows like 'Quiz Mo Ko,' the app's flagship trivia game show.
Cash prizes are up for grabs for winners, so make sure to brush up on your random knowledge about anything Pinoy-related before joining. Prizes vary per game, but a ₱1M payout for winners is not unheard of in the app and has in fact been done a few times. Cash prizes are evenly divided among winners.
2. Lyka
Lyka is just another social media app in many ways, but what makes it a legit app to earn money in the Philippines is its monetization feature for actions performed on the platform. How the Lyka app works is simple, and earning money is easy if you're savvy about social media.
Sharing Content
The first way to make money is by posting high-quality pictures and videos, which will earn you gems, the currency used in Lyka. You also acquire gems when people rate your posts. One Lyka gem is equivalent to ₱1. Gems are earned incrementally, so you get higher returns by being active on the platform. It's an easy way to earn extra while on social media.
Rating Other People's Content
Rating people's content on Lyka is akin to liking a post in other social media apps. This action also guarantees you gems, which, if you haven't already guessed, have a monetary equivalent. You can either use gems to pay for items and services at partner merchants or cash them out to get your earnings in pesos.
Note: Lyka's operations have been suspended in July 2021 by the Bangko Sentral ng Pilipinas (BSP) pending its registration as an operator of payment system (OPS). The app is currently processing its registration and is looking to resume operations in the first quarter of 2022.[6]
Earn Money Through Multimedia Apps
If you need to find simple ways to earn money while on lockdown, online is where you should go and look. There are various apps that pay real money through GCash and other digital payment platforms. Check out these two multimedia apps where you can do simple activities in exchange for a few bucks.
1. BuzzBreak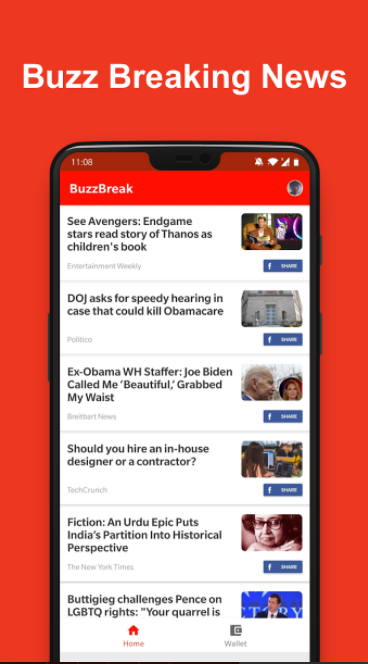 BuzzBreak pays you to read news articles, watch videos, view memes, play games, make referrals, and answer surveys through your smartphone. It's a legit app to earn money in the Philippines thru GCash if you have a few minutes or hours in a day to spare.[7]
Each activity you do in the platform earns you points with a peso equivalent. Points and peso conversions vary, but the minimum payout via GCash is ₱1.
Don't expect a high cash-out potential. Think of using the app as feeding two birds with one scone―you earn a bit while getting up to speed on the latest trends and doing things that interest you.
2. SnippetMedia
SnippetMedia makes reading rewarding by giving you 'Kachings,' the app's virtual currency, every time you read, watch, and share content. You can spend your Kachings at the SnippetMall, which hosts partner merchants like Grab, Zalora, Garena, Honestbee, and others.[8]
Bonus: New Legit App to Earn Money in the Philippines
If you're looking for a money-making app that also has a vision you can get behind, here's one you should check out:
Trash Cash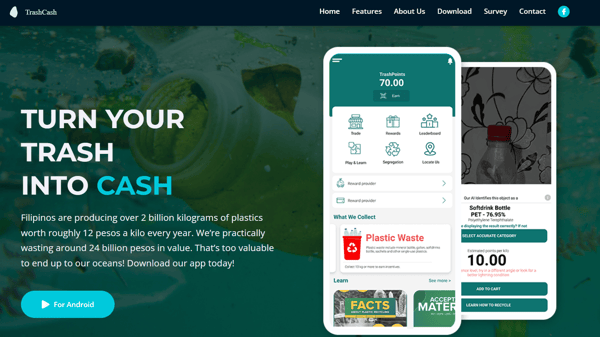 Trash Cash is a waste segregation app that allows you to make money out of recyclable materials. It's powered by artificial intelligence, specifically machine learning technology, which enables it to recognize different plastic materials.[9]
The way it works is you scan your trash using the app, and then you'll be directed to drop off your clean and dry recyclables at the nearest collection center. From there, your transaction will be validated before points are credited to your account. You can use your points to redeem rewards from the app's partner retailers and restaurants.
The goal of the app is three-pronged: to promote awareness about the impact of trash on the environment, to educate communities about proper waste management and engage them in recycling efforts, and to prevent plastic from reaching our oceans.
The Trash Cash app is still in its early stages, so technical issues are inevitable. But the platform's constantly being improved to better serve users and the environment.
Other Ways to Earn Money Using Your Phone
Aside from these legit apps to earn money in the Philippines, there are more ways you can make extra money using your smartphone. Here are some more ideas.
1. Buy and Sell Online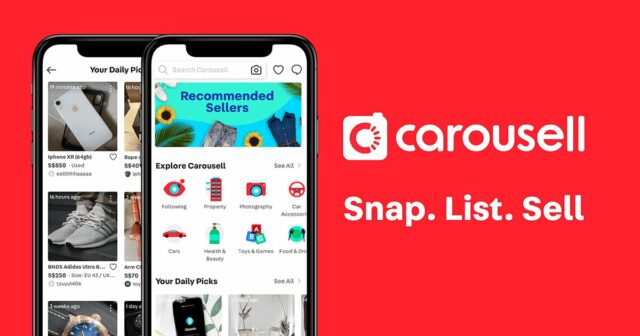 If you have some unused items lying around your house, you can sell it on online selling platforms using your smartphone. You can sell almost any goods online, from unused clothes, old gaming consoles, legacy phones, and prehistoric gadgets to even appliances, vehicles, and even real estate properties. Start a proper online buy and sell business while you're at it.
Selling goods online has been a popular way on how to earn money online. And thanks to smartphones, it has become a lot easier. You can post your items on the Marketplace through the Facebook app or set up a seller profile through the Carousell app.
Or better yet, you can easily register as an online seller on Lazada or Shopee through their respective apps.
2. Prepaid Load Business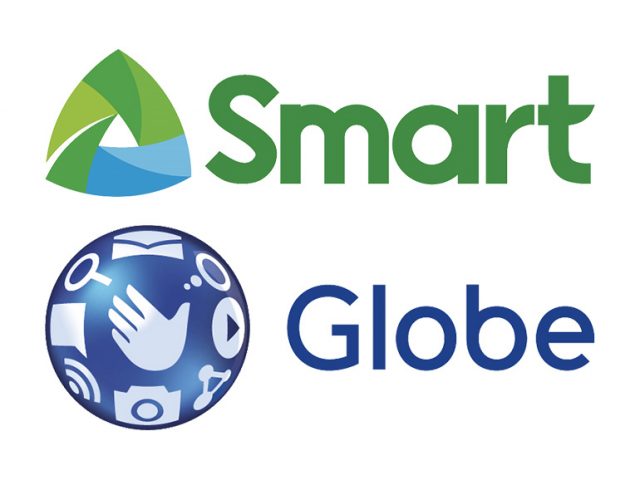 Earn money using your phone by setting up a loading business. Now that almost every phone requires internet data, a loading business is almost a surefire way to generate profit. Now your friends and colleagues don't need to go to stores to replenish their precious data. They can just contact and pay you! It's one of the easiest ways to make your phone profitable.
3. Transport Booking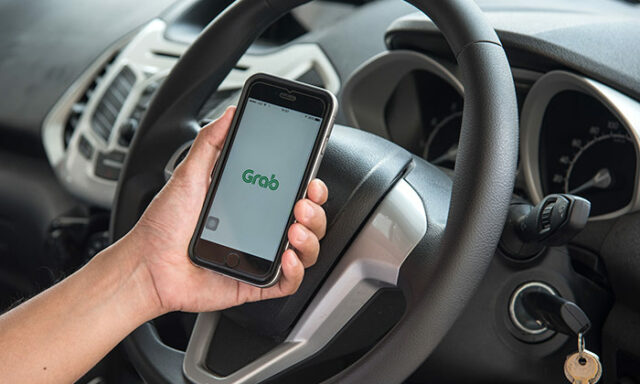 For those who have cars, another method on how to earn money online through your smartphone is to become a TNVS driver or operator. Sure, you'll have to go through some paperwork. But once you start driving around your new TNVS vehicle, you can easily get passengers in just a few swipes. Don't forget to bring that charming personality of yours.
If you don't want to go through all those hoops, you can also offer to carpool with your friends and colleagues for a standard fare. This way, you still get to earn a passive income without relying on strangers.
But if you don't have enough friends to carpool with, you can always join carpool groups online and offer your services to those looking for transport alternatives.
4. Freelance Services

Smartphones come with powerful specs that they can do most tasks on the go. So instead of using your free time to watch K-drama scenes for the nth time, take up some freelance work through an online app.
Download the UpWork app and find outsourced jobs online from around the world. You can then use your phone to accomplish tasks like writing, mobile development, and other admin tasks.
5. Your Own YouTube Channel
Thanks to smartphones having great cameras, anyone can easily become a filmmaker. Capitalize on the technology by starting your very own YouTube channel.
Using your smartphone, you can easily film performances, tutorials, sketches, and short films. You can basically film anything, as long as your content is entertaining, informative, and family-friendly.
Not only is this a creative outlet, it's also a chance to learn how to earn money online via your channel's ad revenue. More content means more views; more views mean more subscribers; and more subscribers mean more ads on your videos.
Earn a following and you'll earn the trust of advertisers who will sponsor your videos, earning you more money in the process.
6. Vlogging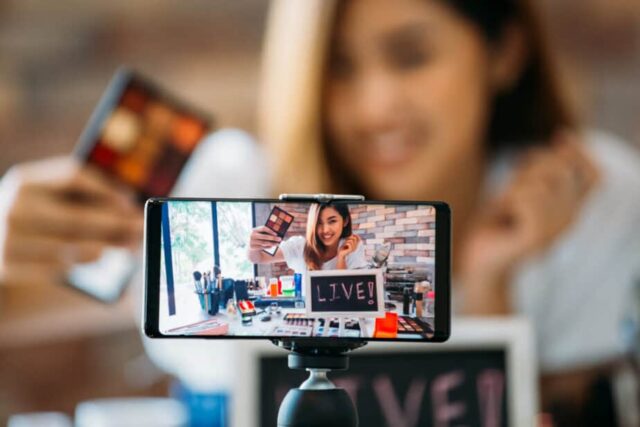 If you're more comfortable with your own skin and you don't mind filming personality-based content, join the vlogging craze in the Philippines by filming yourself doing various things.
Vloggers earn a rate from ₱12.82 to ₱200 for every 1,000 views on YouTube. You can also try different platforms like Facebook Live to earn a larger following online.
Vlogging isn't limited to travel and event vlogs. It can be as easy as talking to your viewers in front of your smartphone. You can talk about your life, pop culture, politics, and others. You can also invite viewers to ask questions to further engage with them. Earn enough followers and you'll eventually get sponsoring offers from various advertisers in the country.
7. Mobile Gaming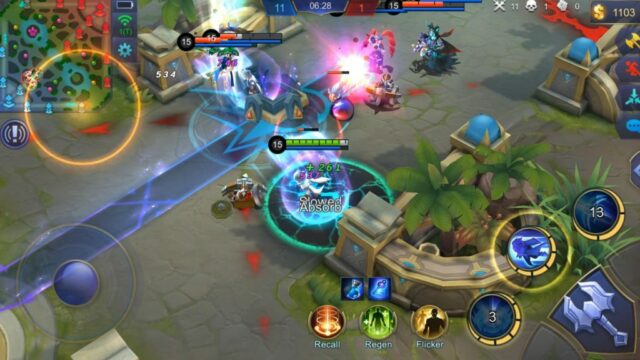 Who knew playing an online game like Mobile Legends on your smartphone can offer a way on how to earn money online? Well, you better believe it because as of writing, Mobile Legends is the first recognized esports game in the country. It was even part of the 2019 SEA Games as an official athletic event. That's right, you can now be a professional gamer in the Philippines. Isn't that neat?
8. Becoming an Influencer
You can also master how to make money on social media. You can build a large following on all social media platforms to gain access to the perks of being an influencer. From scoring free merch to earning as much as PHP 50,000[10] for posting about an event, being an influencer is a dream career. And you have your smartphone to thank.
But be warned: being an influencer isn't all free perks. You still have to produce quality social media posts that will attract more followers. Being a thought leader on social media also requires hard work and good networking skills. Also, don't feel entitled to the free services you're getting. Respect the people and brands you will work with once you get famous.
Final Thoughts
Don't miss out on any opportunity to earn extra during the pandemic. There are plenty of money-making mobile apps out there that you can use to supplement your income.
Just make sure to do your research beforehand so you won't fall prey to scams. Once you've identified a few legit platforms that you're comfortable using, you can start making the most of your free time using only your smartphone or any other mobile device.

Sources: