The digital world can be roughly divided into two: the ones who entertain and the ones being entertained. If you want to make extra bucks or build a career, you may want to take the path of the former. In other words, be a content creator.
Content creators are present everywhere, from Facebook and Instagram to YouTube and TikTok. If you feel that these platforms are already saturated, you have an alternative—kumu.
kumu isn't only a livestreaming platform. It can also help you build your brand and earn money in the process.
Curious to know how to earn money in kumu? Read this comprehensive guide to learn more.
What is kumu?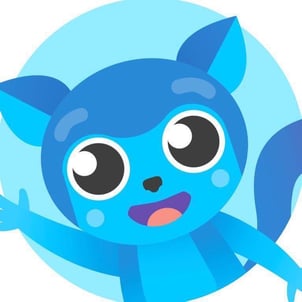 kumu is Pinoy-made social entertainment platform. The name's origin is the Pinoy expression "Kumusta ka?" which translates to "How are you?"
How does kumu work? kumu is best known as a livestreaming platform with a massive community built by content creators, viewers, and partners. Eventually, it branched out to entertainment by launching kumu Social TV. This business unit livestreams different programs, such as game shows and variety shows.
kumu has also partnered with ABS-CBN by hosting the network's ninth season of Pinoy Big Brother. Other collaborators include CNN, Rappler, and Cornerstone, just to name a few.
kumu estimates that it has 10 million app downloads around the world and around 60 million livestreams watched per month.[1] You can download this app via the App Store, Google Play, and Huawei AppGallery.
How Much Can You Earn in kumu?
Can you earn in kumu? Just like other social media platforms, kumu lets content creators make money.
In 2022, kumu co-founder and chief of staff James H. Rumohr said that the platform's creator economy provided around 1,700 individuals with an income of about ₱20,000 per month. Some even earned ₱175,000 a month.[2]
But before you get your hopes up, know that being a content creator won't instantly earn you cash. You need to make engaging content and build a steady following.
Read more: Influencing 101: Everything You Need to Know About Becoming a Social Media Influencer in the Philippines
What are the Requirements for Monetizing Your kumu Account?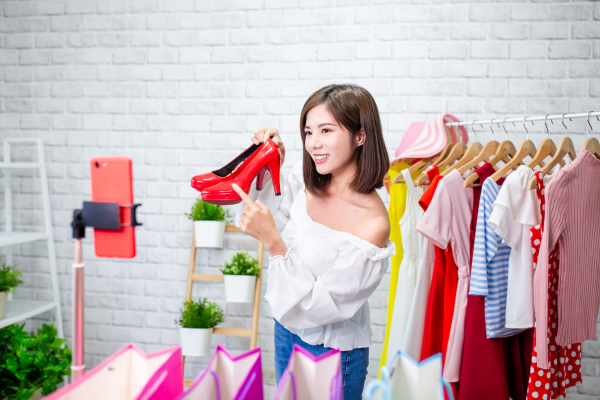 Before you learn how to earn money in kumu, it's important that you have an idea of the platform's monetization requirements. It appears that the platform doesn't have strict rules regarding it, but you do need to follow a set of rules, called kummunity Guidelines. Otherwise, you'll risk getting banned and tarnishing your brand, which in turn will affect your monetization potential.
Below are some of the rules to keep in mind:
Don't use kumu for unlawful and fraudulent purposes.
Don't use kumu to threaten, solicit, or advocate violence against any person, groups, and even animals.
Don't share graphic content.
Don't share sexually explicit content.
Don't promote violent extremism and terrorism.
Don't engage in harassment and bullying.
Don't share hateful content that promotes violence or demeans other people on the basis of race, sexual orientation, gender identity, and disability, among others.
Don't use kumu to conduct fake contests.
Don't use kumu to violate someone else's intellectual property rights.
Don't promote, normalize, and glorify self-harm and suicide.
For the complete guidelines, just visit the official kumu website.
How to Earn Money in kumu: Top Methods to Try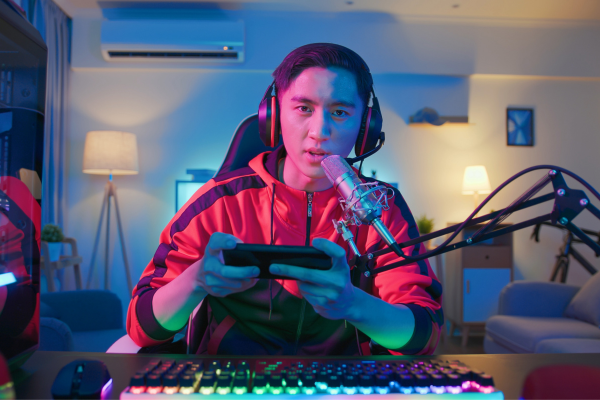 How to earn in kumu app? There are a few ways that you can try, such as the following:
📽️ Earn Virtual Gifts
How to make money in kumu live? It's relatively straightforward. If the users of the platform, called kumunizens, love your content, they will send you virtual gifts. You can convert them into kumu coins and diamonds, which are the platform's currency.
Can you convert kumu coins or diamonds to peso? Yes! These in-platform currencies are convertible to real cash, so the more virtual gifts you receive, the more money you earn.
The kumu diamonds equivalent to peso is ₱933 for every 50,000 diamonds. Remember, though, that you can only convert your diamonds into cash after you earn 50,000 of them.[3]
📽️ Get a Blue Check
After establishing your footing in kumu, you'll likely garner a lot of followers and viewers. You can leverage your popularity by getting a blue check.
Getting this blue check turns you into a featured streamer. In turn, you'll get more exposure on the platform's homepage. kumu holds contests for those who want to get a blue check.
📽️ Take Part in kumu Campaigns
kumu campaigns are livestreaming contests wherein you compete with other livestreamers to earn as many virtual gifts as you can. The streamer with the highest diamond count at the end of the campaign will win prizes.
kumu campaigns are a collaborative product with big consumer brands, such as Globe, Metro Magazine, and Cornerstone Entertainment. Depending on the campaign, you can win luxurious prizes, passes to celebrity meet-ups, and even vacations.
📽️ Play Game Shows
kumu Social TV livestreams quizzes and game shows weekly. You can participate in these games to win big prizes. According to kumu, cash pools can reach up to ₱1 million!
📽️ Partner with Brands
How to earn money using kumu? Once you've established your credibility as a livestreamer and gained a large following, you effectively become an influencer. This status can afford you exciting deals with various brands, depending on your niche.
Usually, a brand will collaborate with you to create sponsored content. In your livestream, you'll promote the brand's product or service to thousands of kumunizens.
Read more: Start Your Creator Journey: How to Make Money on TikTok Philippines
4 Tips for Being an Effective kumu Livestreamer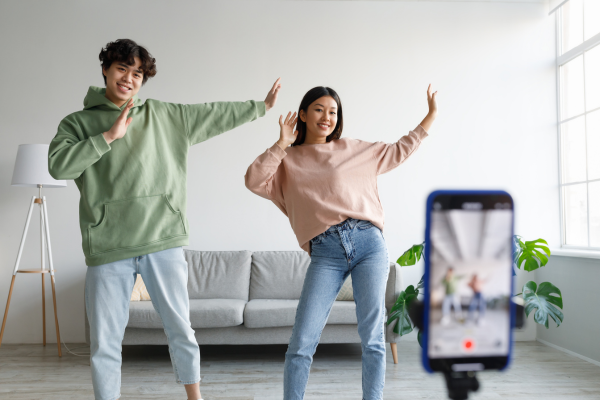 Livestreaming can be challenging. But if you're keen on making a livelihood out of kumu, you have to take the following into account:
👍 Find Your Voice and Niche
Knowing how to make money in kumu live shouldn't be your first motivation. You need to build your brand first, and you can do that by showing your authentic self and finding the right group of people that will support your livestreams. If you succeed at doing this, money will follow.
Don't try too hard, as your viewers can see through you. The good news is, there are a zillion interests you can talk about in your livestream. You can do comedy, music, and educational content, just to name a few. Whatever your niche is, make sure to follow the kummunity Guidelines.
👍 Set Up a Livestreaming Schedule
Livestreaming on kumu isn't a one-time, big-time affair. If you want to keep your audience, you need to commit to providing content consistently. Follow what TV shows do—set a livestreaming schedule so your viewers know when to watch you.
👍 Collaborate with Other Content Creators
Working with other content creators is another way to extend your reach. It introduces your brand to your collaborator's followers, which in turn may help increase your following.
But be careful when choosing a collaborator. See to it that their goals and values are aligned with yours.
👍 Promote Your Brand on Other Social Media Platforms
If you have an account on Facebook, Twitter, Instagram, and TikTok, you can promote your kumu channel there. Doing this will help attract new viewers and eventually increase your number of followers.
Read more: How to Earn Money on YouTube in 2023: Requirements, Tips, and More
Final Thoughts
How to earn money in kumu? Just start a live stream and watch the money come in. But that's just an oversimplified way of putting it.
At the end of the day, attracting followers is hard work. You'll need to make interesting content, find a group that resonates with you, and connect with the right collaborators.
Yes, there are many steps involved. But if you commit yourself to the craft, you'll eventually see that everything is worth it.

Sources: