Social media platform TikTok hasn't stopped smashing records since it blew up among younger users worldwide. Since 2020, it has been the most downloaded app[1]—that's years in a row of absolute domination!
You've probably wondered this before: Can you earn money from TikTok in the Philippines?
The answer is a short and sweet yes. The app's massive following offers a huge potential for you to grow your audience and thus maximize your earnings.
If you're ready to capitalize on this app's booming popularity, check out this guide on how to earn money on TikTok in the Philippines, plus TikTok monetization requirements in 2023.
How Much Can You Earn on TikTok in the Philippines?
According to TikTok's Southeast Asia Socio-Economic Report 2023,[2] 93% of content creators on the platform said they were able to monetize their skills and talents through TikTok.
In fact, 40% of the Filipino influencers surveyed reportedly earn more than the minimum wage—₱570 daily in Metro Manila and ₱341 in the Bangsamoro Autonomous Region in Muslim Mindanao. Quite a feat, especially if you're just looking to earn extra income on top of your day job!
TikTok Monetization Requirements in 2023
How to get money from TikTok? There are plenty of ways—and the most popular might be via TikTok's Creator Fund, through which creators can monetize their engagement on the platform based on their performance.[3]
To be eligible, you must fulfill the following TikTok monetization requirements in the Philippines:
Be at least 18 years old
Have a baseline of 10,000 followers
At least 100,000 authentic video views over the last 30 days
Have an account that adheres to TikTok's Community Guidelines and Terms of Service
Be based in the United States, United Kingdom, France, Germany, Spain, or Italy
Yes, you read that last eligibility requirement right—the TikTok Creator Fund is not available in the Philippines yet. There currently aren't any announcements about whether and when it will be available in the country.
However, the Creator Fund isn't the be-all and end-all of making money on TikTok. Below, check out other ways to earn money on the platform.
How to Monetize TikTok in the Philippines
TikTok is a treasure trove of fun, bite-sized videos about all sorts of things. But more than its entertainment value, TikTok's monetary incentives draw creators, marketers, and entrepreneurs to the platform.
Here's how to get monetized on TikTok Philippines while enjoying the app:
👉 Collect Virtual Gifts Through Lives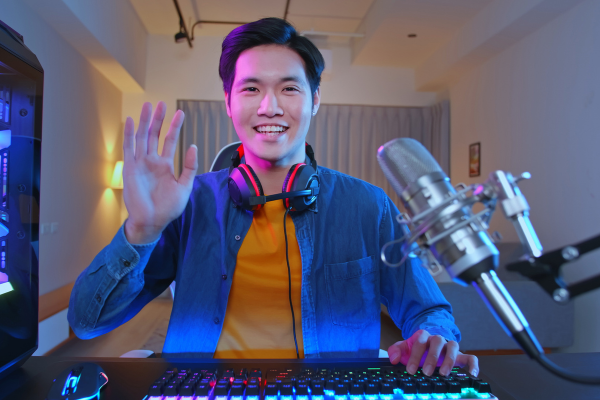 One way to earn money on TikTok is by hosting live videos and collecting Virtual Gifts such as Diamonds from viewers. Diamonds can be converted into cash, which you can deposit into your designated account.[4]
If you have viewers who are at least 18 years old, you can get them to send you Virtual Gifts by creating high-quality live content that resonates with them. To gain support from your audience, make sure to understand what they like and what engages them the most.
👉 Sell Merch to Followers
Selling your own merchandise is a classic way of earning extra, regardless of the platform. TikTok's just as good a place as others when it comes to promoting your own custom-made products.
If you've managed to become an authority figure within your niche, then by all means try out this TikTok monetization hack. Imagine hitting two targets at once: you're providing your audience with another way to connect with you while also giving yourself an alternative income stream.
This is also a good way to establish your own brand. Who knows—your merch might blow up and become a standalone business!
👉 Promote Your Music
Thanks to its popularity, TikTok has also become a top place for artists to promote their music. If you're a musician who has the extra budget to spend on marketing, promote your music on TikTok to grow your fan base and multiply your earnings. All you have to do is to get TikTok influencers to use your music in their videos.
It sounds simple enough, but it's actually easier said than done. Hiring influencers means you have to do all the legwork yourself. Good thing there are tools in the market to help with this—one of them being BigTinySound, an influencer marketing platform for musicians.
The platform enables music marketers to run targeted campaigns on TikTok. With this tool, you can launch a music campaign that connects you with eligible influencers that match your criteria, fall within your budget, and efficiently meet your predetermined targets. The payout for influencers is merit-based—meaning they'll be paid depending on the number of views their video gets.
You can use this platform either as a sponsor, or if you're open and qualified to promote other people's music, an influencer.
👉 Accept Brand Sponsorships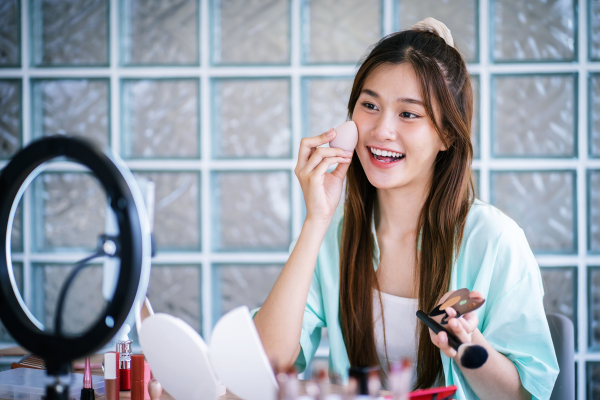 Another way of making money on TikTok is through brand sponsorships. If you're good at reeling in an audience, you may be approached by brands for paid collaborations. If you're up for it, you can include product placements within your content or accommodate any other agreed-upon action between you and your sponsor.
But keep in mind that this option isn't for everyone. To be considered by sponsors, you need to attract a huge following. Once you've undeniably proved your drawing power and magnetic appeal, you can just sit back and wait for brands to knock on your door.
👉 Post Affiliate Links
How to make money on TikTok? Consider affiliate marketing. This is, in a way, similar to being sponsored by a brand, except that you're only expected to post affiliate links.
You can proactively search for brands that have an affiliate program instead of waiting for them to approach you.
When posting regular content or live streaming, use your influence to encourage followers to buy your partner brand's products through your affiliate links. That way, you earn a commission with every purchase. You can also post the links on your bio and drive people to your profile.
👉 Create TikTok Ads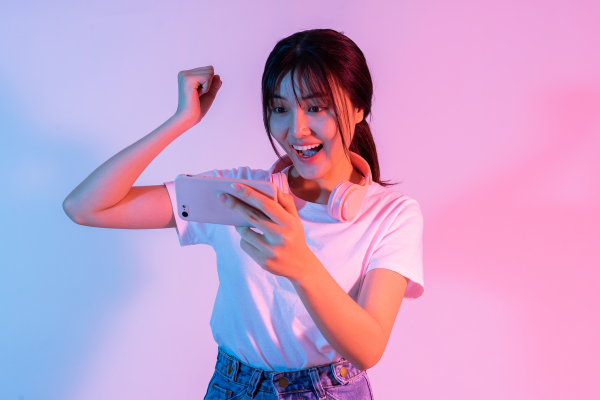 While TikTok presents many organic opportunities for you to promote yourself, your brand, or your business, there's also an option for you to run ads if you want to cover all the bases.
Just looking at TikTok's massive user base, you can already imagine how much your return on investment can be if you do things right. And launching an ad on the platform literally takes mere minutes. It's not so hard to do once you've already set an objective, arranged a budget, and prepared your marketing materials.[5]
How to Earn Money on TikTok: 3 Tips
Here are other things to keep in mind to truly leverage TikTok as an income-earning engine:
✔️ Take a Content-First Approach
Although your purpose for being on TikTok might be to maximize your earning potential, that's not necessarily a mindset your followers share. Regular people mostly use TikTok to discover great content, so don't spam them with salesy posts and in-your-face advertising. Otherwise, you might end up chasing them off.
Learn to strike a balance between authentic shares and branded content. Also, respect your audience enough to understand and consider their wants and needs. It's really a give-and-take relationship at the end of the day.
✔️ Use Video Editing Techniques and Tools
If you want to know how to make money on TikTok and keep growing your audience, you need to up your game. Learn new video editing techniques and invest in whatever tools are available to help improve your content. You don't even need to pay extra to enhance your posts.
Just make sure you can always keep up with other creators as well as with the quality of content that dominates TikTok.
✔️ Capitalize on TikTok Trends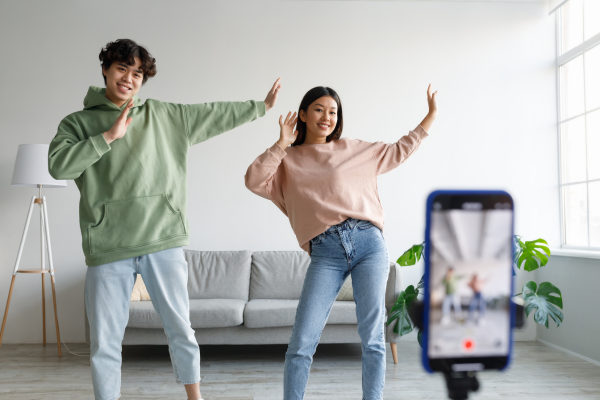 How do you make money on TikTok in the Philippines? By going with the flow, of course. Trends are there for a reason—and that reason is for you to capitalize on them.
Is there a new dance craze going around? Put your own unique spin on it for others to enjoy! Are glow-ups gaining ground again? Show others your own rendition!
You get the point—TikTok trends are where the money's at.
Related reading:
Final Thoughts
TikTok has undoubtedly proven itself as a legit mobile app that helps its users earn extra. This platform can be your breeding ground for success. And now that you know the TikTok monetization requirements in 2023, maybe it's time to give it a try.
All you need to be is talented or skilled enough to make a name for yourself, with nothing but your own charm as capital. Give yourself a shot at social media stardom. The sooner you start, the better!

Sources: