Perhaps your taste in home aesthetics has changed and you want to try Japandi interiors.[1] Maybe you're expecting baby #3 and you want to add a room or two to your home. Or maybe you're planning to sell your property and want to increase its resale value.
Such plans and goals require a home renovation. Mind you, it isn't exactly a pretty process. It's messy and expensive—and you may end up wasting a lot of money if you don't have a thorough idea of the steps involved in home remodeling.
If you want to tackle such a big project with confidence, check out this detailed guide.
Home Remodeling Steps in the Philippines: A Detailed Guide
Granted that a home renovation is a big undertaking, you need to be organized from the get-go to ensure that your plans will come to life as envisioned.
Generally, a home renovation project is divided into three phases: planning, actual home remodeling, and post-renovation. Following this structured and methodical approach will keep you from wasting resources.
📌 Phase 1: Planning and Preparation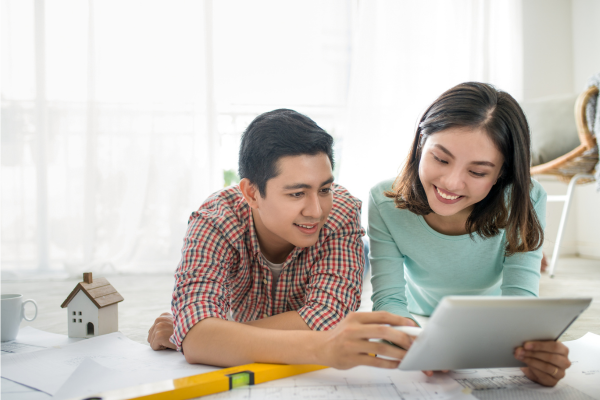 Start strong by figuring out what you want and putting it on paper. In this phase, you'll also need to recruit the right people to get the job done.
Step 1: Picture Your Goal
So what's your goal? Do you want to add another floor to your home or renovate just the façade? Maybe you want to give your old kitchen a makeover?
You need to be definite with your project scope, as the size of the project will dictate the size of your budget, and vice versa.
Figure out what you really, really want so you can get accurate project quotes. This will make your contractor's job easier.
Step 2: Consult a Trustworthy Professional
Don't attempt to DIY everything. First of all, you may end up with a substandard output that may put your family's safety at risk. Second, your lack of expertise may harm you while you're carrying out the task.
Both consequences will have you spending more money than planned. Save money and time by consulting the following professionals:
Architect – If you're renovating the façade of the house, an architect will help you create an outstanding look based on your aesthetic tastes.
Engineer – If you're building an additional floor or an extension, you need to work with a civil engineer to make sure that the plan will have structural integrity.
Interior designer – Interior designers don't only beautify your home―they also make sure that no space goes to waste. Moreover, they make sure that the general contractor adheres to the house renovation design plan.
Building contractor – As the muscle of this project, your building contractor will execute the plan and oversee the remodeling project from start to finish. In some cases, the contracting company will also be responsible for applying for the building permit.
Step 3. Plan Your Budget
Now that you know what needs to be done and your plan has been validated by the professionals, you can start working on the budget. Here are some of the important areas that you need to cover:
Labor – You'll need to pay your home remodeling contractors who will work on the following: demolition, carpentry, masonry, and electrical work, among others. Don't forget the professional fees of your collaborators, too, from the interior designer to the engineer.
Materials – Never ever settle for anything cheap and of poor quality. Source your materials from trusted and reputable brands. Ask your contractor for information.
Permits – Work without any legal implications by applying for your building permit. The cost of the permit mainly depends on the size of the project (per square meter).
Miscellaneous – Deliveries of materials, food, and refreshments for the workers; your commute; and apartment rental (if you can't live in the house for a while) must also be included in your budget computation.
The source of the funds will also matter. Here are some options to consider:
Cash – Cash is ideal for those who are not in a hurry to start the project and homeowners who have the ability to save up a large amount of money.
Loans – You can go for housing or home remodeling loans from banks. But you can also use personal loans for this purpose. If you're looking for an option, consider the UnionBank Personal Loan. You can borrow up to ₱2 million without collateral, get approved in as fast as 5 minutes, and enjoy flexible payment terms of up to five years.
Credit cards – This financing method is perfect for small-scale remodeling projects. However, keep in mind that not all contractors accept credit card payments.
Refinancing – If you replace your existing housing loan with a new mortgage that has a new interest rate, outstanding balance, and monthly installments, you may incur some surplus cash that can be used for the renovation.
Step 4: Invest Time in the Prep Work
Prep work is one of the most important home remodeling steps. If you want to ensure a smooth building process, you have to come up with a practical schedule and remove all the possible roadblocks.
Schedule pre-construction meetings with your architect, interior designer, and contractor to make adjustments in the budget, if any, and agree on the target dates.
Come up with a timeline – The longer the renovation, the more expensive it will get. To ensure efficiency and manage distractions, create a schedule not just for the workers but also for you and your family. Factor in variables that may affect the schedule, such as the weather and the pace of the workers. Don't worry, as your contractor will help you plan this.
Take measurements – You don't want to bring in a new piece of furniture only to discover that it will take up too much space in your room. Before breaking down the walls or placing new fixtures, make it a point to take measurements accurately.
Remove old paint – Don't underestimate the amount of time needed for removing old paint. It may take you a day or two (or more) depending on the size of the room or house.
Audit house items – Before you let the contractor begin their work, you have to pack all your items, especially the valuable ones. You can keep them in a separate room or in your rented storage facility. You'll be tidying your house in the process and may even find things that you can sell or donate.
Plan where to live – If your rooms won't be usable for the time being, you need to plan where you're going to live. You can rent an apartment, but if a relative comes up to you and says they can accommodate your family, consider their offer.
📌 Phase 2: Actual Home Remodeling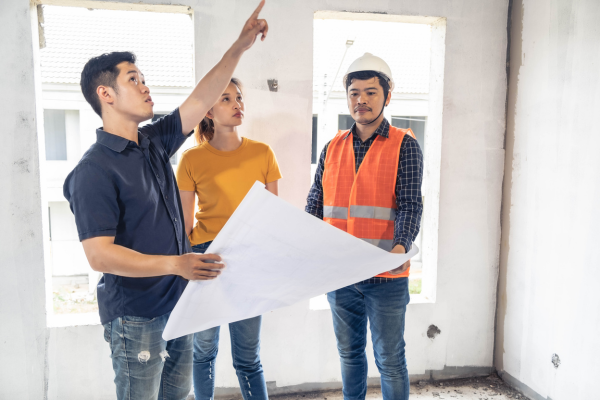 This phase is the messiest of all the home remodeling steps. But if done right, you'll be rewarded with a new home that has adhered to your vision. Here's the step-by-step house construction process in the Philippines:
Step 1: Manage the Demolition
Before the demolition even starts, you need to figure out where the disassembled house parts and rubble will go. Your contractor may take care of it, but you can choose to give these away to those who need panambak.
The entire process of tearing down the walls or pulling apart the roofing is dangerous. Observe safety precautions that will keep not only your laborers but also your family and neighbors, safe.
Step 2: Install Wiring and Plumbing
Once the demolition work is done and the primary wall frames have been set up, you can start rewiring your home. This is your chance to repair or replace faulty electrical parts and plot new outlets. If you're remodeling a bathroom, you can repair the plumbing or reroute the pipes based on the plan.
Step 3: Start Putting Up the Walls
After addressing all the wiring and plumbing concerns, it's time to build the additional frames and put up the walls. Adding support beams and repairing the surfaces of window and door openings also coincide with this step.
In preparation for the next step, make sure that the wall and ceiling panels are sanded properly. This is usually necessary before installation.
Step 4: Start the Paint Job
The smooth walls are now ready to be painted. Yes, you may do this yourself. But if you want a flawless job, just leave it to the professionals.
If you still choose to do it yourself, though, here's one thing that you need to remember to avoid cracking or peeling: be patient. Let the paint dry completely between coats.[2]
More importantly, use the type of paint that can deal with humidity. Humid conditions usually cause paint to crack and peel.
Step 5: Install the Fixtures
At this point, your home is halfway through the project. This is the stage where you'll put things together based on your interior designer's plan.
You'll be installing the lights, showers, sinks, cabinetry, and other fixtures such as doors and windows. This may be a back-breaking activity, but you'll definitely enjoy this when you see your space start to come alive at last!
Nonetheless, hold off on bringing in the new furniture pieces until the next step is done.
Step 6. Do the Flooring Work and Add the Finishing Touches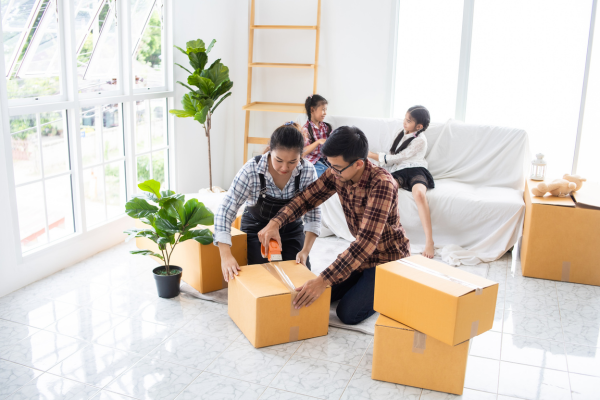 A lot of home remodeling contractors don't recommend carrying out flooring work at the early stages of the project. If you install your new floor first, it may sustain damages such as scrapes and even hard-to-remove paint stains. As such, it only makes sense to get this done at the latter part of the renovation.
Once done with the flooring, proceed with the finishing touches, such as placing your furniture and appliances, hanging curtains, installing outdoor ceilings, and childproofing every room.
Read more:
📌 Phase 3: Post-Renovation
Congratulations! Your remodeled home looks amazing. But your work isn't done yet.
A few last steps will make sure that your home is ready for occupancy and that you've settled all your obligations.
Step 1: Clean Thoroughly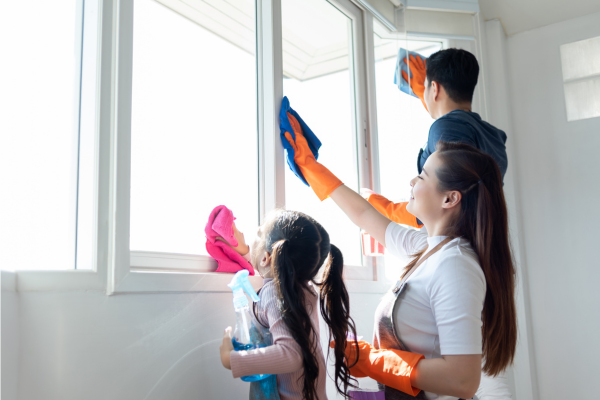 Unless the contract specifically states that the home remodeling contractor will be part of the clean-up, the cleaning job is usually the responsibility of the homeowner.
Typically, the clean-up happens before the furniture pieces are brought in. But sometimes, dust just keeps coming in. Vacuum and mop the floor thoroughly. If your space still gets dusty, start cleaning the outdoor space as it's usually the source of the dust and dirt.
Remember that you don't have to go at it alone. You can always use the services of a residential cleaning company.
Read more: 9 House Cleaning Services You Can Book in Metro Manila
Step 2. Check the Work Quality
While marveling at your beautiful home, it would be wise to check the quality of the work of your contractor. See if there are any issues, such as cracks, faulty lights, holes in the roof, and leaky faucets, among others.
Sometimes, these problems are overlooked during the renovation. And other times, the project is already completed before these issues manifest.
If the problem is minor, appeal to your contractor's sense of duty by calling or emailing them. You can send them a picture or a video of the problem. But if the issue appears to be serious and quite expensive, invoke the contract's clause that empowers you to ask for free post-renovation repairs.
Step 3: Finalize Invoices and Make Sure Everyone Has Been Paid
You don't want to end up being a bad client, so make sure that all your bills with the suppliers and partners―from your architect to the general contractors―have been duly settled. Keep the receipts and invoices in a folder so you can refer to them if a dispute arises. Better yet, keep digital copies of these documents just in case you lose the original ones.
If you're fully satisfied with the services of your suppliers, show your gratitude by sending them gifts, writing a great review, or giving them a referral. Of course, these are not required, but showing a gesture of goodwill won't hurt.
Read more: Get Interior Design Ideas: 10 Home Improvement Shows on Netflix to Binge Watch
Final Thoughts
Now that you know the home remodeling steps, you can safely say that a renovation is no easy feat. You have to plan everything down to a T to avoid costly mistakes and make sure that your dream home will come to life.
Meanwhile, if you're still raising funds for your renovation, consider applying for a personal loan. You can find several options from reputable lenders in the Philippines that offer low interest rates, flexible payment terms, and high loan amounts:
| Personal Loan | Loan Amount | Monthly Add-on Rate | Minimum Annual Income | Approval Time |
| --- | --- | --- | --- | --- |
| UnionBank Personal Loan | | | | |
| UNO Digital Bank Personal Loan | | | | As fast as 7 banking days |
| Metrobank Personal Loan | | | | |
| BPI Personal Loan | | | | |
| RFC Loan | | | | |
| Tonik Flex Loan | | | | |
| Tonik Quick Loan | | | | As fast as 1 hour |
| Tonik Big Loan | | | | 7 days |
| Tala Loan | | | | 24 hours |
| HSBC Personal Loan | | | | |
| CIMB Personal Loan | | | | |
| Maybank Personal Loan | | | | |
| RCBC Bank Personal Loan | | | | |
| SB Finance Personal Loan | | | | |
| CTBC Bank Personal Loan | | | | |
| PSBank Personal Loan | | | | |
Sources: