In your pipe dreams, a room makeover sounds exciting and fun. But in reality, it's not just about creating mood boards, watching home improvement shows on Netflix, and browsing different design magazines. When you start planning it, the cost of the whole endeavor may stop you in your tracks. You've got raw materials to think about, plus the labor that you'll need to put into the project.
But none of these should stop you from making your dream room happen. This is especially true when you know that there are ways to spend less and cut corners without compromising the beauty and quality of the project.
We've listed down some ideas on how you can do a proper room makeover in the Philippines for under ₱10,000. Read on and let your imagination run free.
Revamp the Ambiance: Do a Paint Job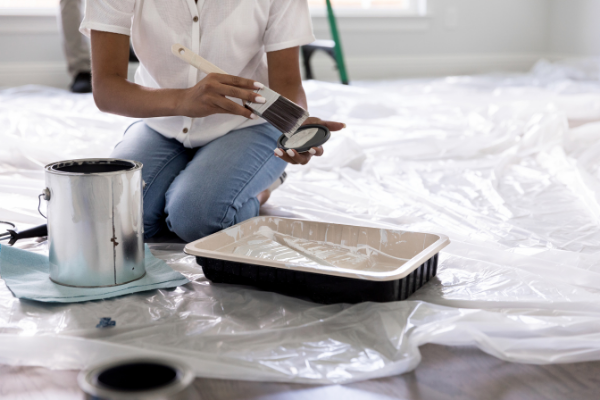 Cost: ₱2,200 to ₱7,200 per 16 liters
The quickest way to change the appearance of your room is to get it a new paint job. You can also express your aesthetics freely with a refreshing hue.
Want that Scandinavian feel?[1] Use neutral and clean shades, such as white and beige. If you're gunning for a mysterious aura, navy blue, maroon, and dark brown can certainly do the trick. For an elegant appeal, emerald green and black should be your go-to shades.
Smart Tips for Choosing a Paint Color
Take into account the colors of your existing furniture or display pieces. Your new paint color should complement them, so they won't appear out of place.
When mixing and matching colors, use the swatches of your hardware shop to see which combinations work.
After choosing your paint color, buy a small amount of it and try it in a one area of your room (better yet, use some plywood). Before you commit to a certain color, you'll have to see what it looks like under the different lighting conditions in your room.
Use your paint brand's calculator to determine how much paint you need for your project.
Related reading: Build Your Dream Home with These Home Remodeling Steps
Spice Up the Walls: Dress Them Up with Wallpaper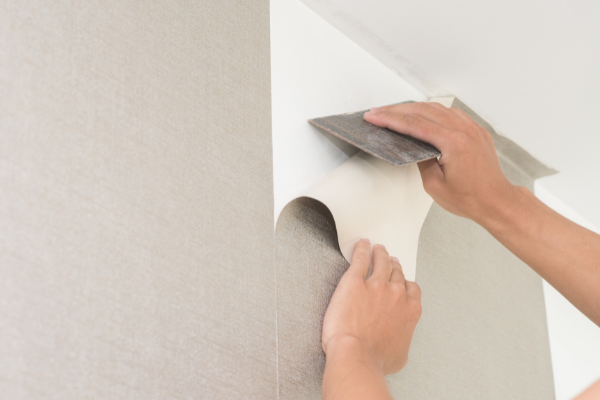 Cost: ₱179 (5 m) to ₱1,847 (9 m x 52 cm)
If a paint job appears one-dimensional to you, you can go for wall coverings. The great thing about wallpaper is that there are many unique patterns out there, so finding one that matches your taste shouldn't be a challenge. It's not even that expensive. But if you're willing to spend on your room makeover in the Philippines, you can even have your wallpaper customized.
Smart Tips for Using Wallpaper
Unless you're going for an overhaul, make sure that the design of your wallpaper echoes the existing theme of your room. If your room exudes an oriental vibe, you could use muted colors or a design that has similar thematic elements.
If you want to add some character to your room, try using textured wallpaper. You can go for matte and even embossed surfaces.
For an unorthodox approach, stick your wallpaper onto the ceiling.
Read more: Ready to Upgrade Your Home? Here's How to Finance a Home Renovation
Get Everyone Floored: Cover Up the Floors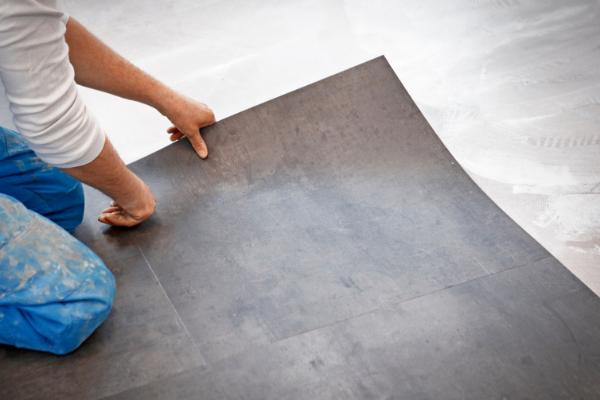 Cost: ₱99 (one piece of carpet tile) to ₱1,200 (20 pieces of vinyl flooring stickers)
When it comes to room makeovers, the floor is often an overlooked area. But in reality, this is a canvas that can be turned into an artistic centerpiece. You may have this impression that giving your floor a new look is expensive. But that's not always the case, especially if you use the right materials. When it comes to that, know that you have a lot of options.
Smart Tips for Covering Up Your Floors
Use vinyl or linoleum if you want a versatile cover. This material is stain-resistant and waterproof, and you can expect it to last long. If you want to show some personality, install a patterned floor cover.
If your floor has a not-so-attractive part and you don't have the budget yet for an overhaul, just cover it up with an area rug. Go for some layering; use a neutral base rug and then add a colorful or patterned rug on top.
Fan of DIY? You can go for floor stencils. You can find some patterns online. Or if you have the time, you can make your own design. Remember, however, that this is a permanent solution, so think things twice before committing to it.
Bring in the Flora: Cultivate Indoor Plants
Cost: ₱400 to ₱1,500 per pot
Breathe life into an otherwise barren space by bringing in plants. If you have a balcony, you may want to create your very own zen area. This bright spot will help you get rid of stress after a long day at work. You don't have to spend a lot on this makeover pursuit unless you want exotic and expensive foliage to thrive in your space.
Smart Tips for Choosing Plants for Your Room
Make sure that your room has enough space for your plants. Keep in mind that they thrive in different spots. Squeezing them behind pieces of furniture will keep them from getting the air that they need. Similarly, not all plants are meant to be put under direct sunlight.
If you're a plant novice, get some greens that won't demand much of your time. You may want to start with succulents and then move to a different plant once you've determined how committed you are to taking care of them.
Avoid plants that attract insects and other pests.
Let There Be Beautiful Lights: Upgrade Your Lighting Fixtures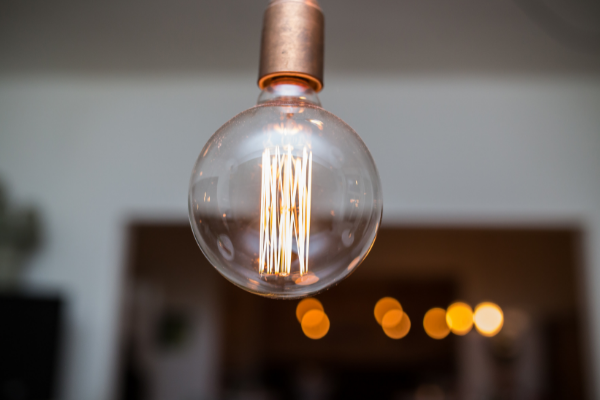 Cost: ₱850 (12 pieces of recessed lights) to ₱5,000 (one set of track lights)
Choosing the right kind of light will enhance the beauty of your room. Stay away from vanilla and boring fluorescent lights. Instead, go for warm lights (which should also transition to white light for tasks and utility-related activities).
While you're at it, choose appropriate fixtures or lighting set-ups. If you want your space to have that industrial vibe, track lighting makes a good choice. If you want your DIY room renovation to have an elegant yet understated look, consider recessed lighting.
Smart Tips for Choosing Lights for Your Room
If your budget permits, see to it that your room has three kinds of lighting: ambient, task, and accent. Ambient lighting is the main source of light in your room. Task lighting helps you with specific activities, such as reading and writing; this includes lamp shades and bedside tables. Accent lighting, on the other hand, highlights the interesting features of your home, such as the photographs on the wall or your collection of sculptures.
Get lights that have a dimmer switch. That way, you can control the intensity of the light depending on your mood.
Invest in light-emitting diode (LED) lights. They're more durable, and they last longer, thus helping you save money in the long run.[2]
Read more: Beautify Your House on a Budget
Elevate Your Window Treatments: Get New Curtains and Coverings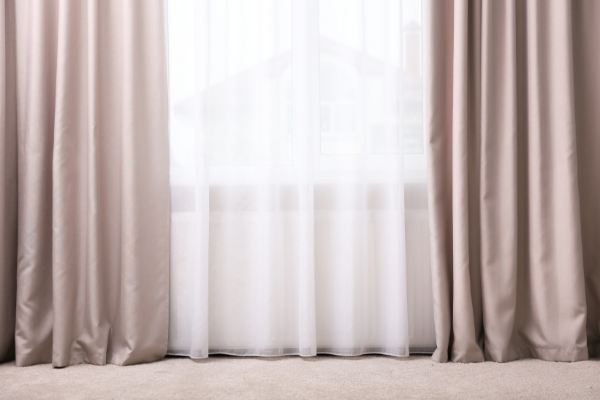 Cost: ₱300 to ₱1,000
Windows are not just built to let light and air in. You can turn them into a design component that will complete the look of your room. Once you use the right drapes, the feel of the room will instantly change. One good thing about this DIY room renovation tip is that you don't have to spend a lot of money.
Smart Tips for Dressing Up Your Windows
If you have floor-to-ceiling windows, get longer drapes or curtains. Then, hang the rod close to the ceiling. Doing this will make your room look much taller.
If your window hardware can accommodate two rods, you may want to layer your drapes. Get curtains of different colors to create an interesting contrast. You may also opt for textured and patterned fabrics.
If you're not a fan of heavy fabrics, consider alternative materials, such as lace and linen. These materials will give your room a rustic or ethereal feel.
For a change, you can use other window treatments, such as wooden blinds or shutters.
Read more: Old Home Makeover: How to Save on House Renovation Cost in the Philippines
Make Your Storage Smart: Install New Shelves or Get Spacious Organizers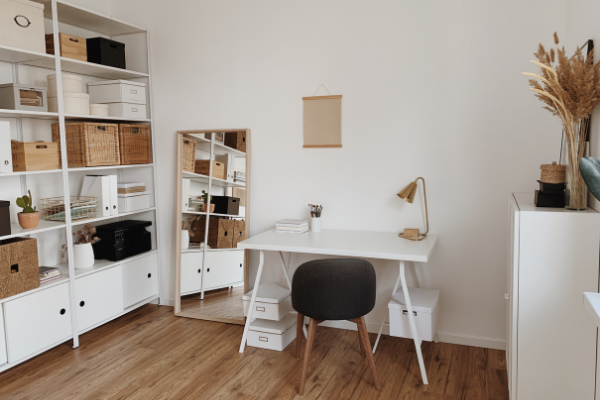 Cost: ₱500 to ₱8,000
Clutter is the enemy of beauty. So, if you really want to give your room a good look, do away with all the things that you don't need; get some tips from Marie Kondo![3] Once you get rid of all the unnecessary things, prevent clutter from coming back by having shelves and organizers. The good news is your shelves and containers can also double as design pieces.
Smart Tips for Getting New Shelves or Organizers
If your budget allows, get custom-fit shelves. That way, you'll be able to maximize every inch of your space.
Containers don't need to be boring. You can turn baskets and hampers into clothes shelves or organizers.
Use the space under your bed to store items that you don't always use. Make sure to store these items in minimalistic and clear plastic containers (like the ones you find in Muji).
Install a wall rack for your jeans and clothes.
Read more: 12 Budget-Friendly Online Furniture Stores in the Philippines
Final Thoughts
Who says that getting a room makeover in the Philippines is expensive? With a thoroughly detailed plan, you can make things possible without spending a lot of money. Creativity can also go a long way!
For now, start building your mood board and gauge the difficulty of all the tasks involved. That way, you'll be able to determine if you're going to need help with your project.

Sources: