Giving your home a makeover is such an exciting pursuit. From unorthodox color palettes to beautiful French windows, your list of inspirations just goes on and on. Right now, you're probably scouring different home improvement magazines, finding the next cutouts that you'll plaster onto your mood board. Or maybe you've joined Facebook groups that focus on home renovations―Home Buddies, anyone?
If you're planning a home improvement project and still on the lookout for inspiration, the next channel you should check out is Netflix. You'll be surprised by the number of shows focusing on elevating not just your domestic aesthetics but also your lifestyle.
Here are the 10 best home improvement shows on Netflix to add to your watch list.
10 Best Home Improvement Shows on Netflix
While these interior design shows on Netflix talk heavily about design and construction, you'll also find moments that will inspire you to focus on the essentials and let go of the things that weigh a household down. Start bingeing now!
1. Dream Home Makeover
If you want to see a home design studio in action, Dream Home Makeover is a must-watch. This show follows Shea and Syd McGee, the owners of Studio McGee, as they dispense home design advice to families who want to upgrade their homes and maximize their spaces.
The magic of the show lies in the abilities of Shea and Syd to produce a stellar output even if they're required to work around a small budget. Moreover, you'll get to view the entire renovation process from the perspective of Shea and Syd.
2. Tiny House Nation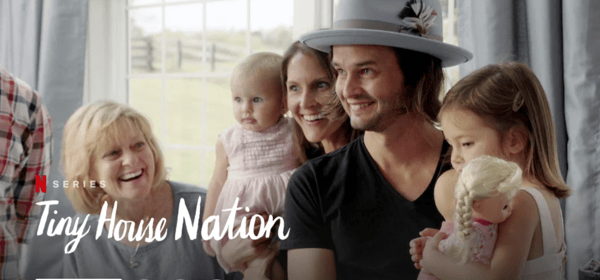 Living in a small condo? Does your tiny space have a weird angle that makes designing it an impossible task? If your head is full of questions like these, you may find some answers on Tiny House Nation. Renovation experts and hosts John Weistbarth and Zack Griffin go on trips across America to show you how some people creatively maximize their tiny spaces while making them look incredibly good.[1]
In one episode, you may find yourself marveling at the beauty and practicality of a micro-apartment in New York. The next one may give you an idea of how to turn your small van into a charming moving home that you can use for your road trips. This show may be about tiny houses, but it undoubtedly has a big vision.
Read more: Ready to Upgrade Your Home? Here's How to Finance a Home Renovation
3. Tidying Up With Marie Kondo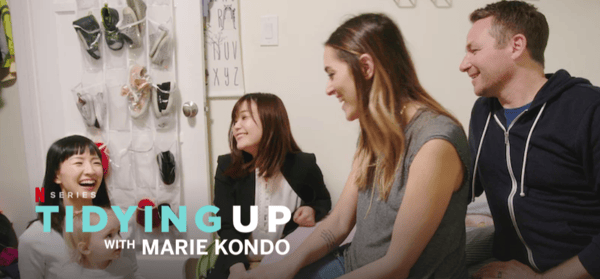 This show may not be exactly about home aesthetics, but it's one of the top home improvement shows on Netflix. Why? Because you'll surely get a lot of insights that will help you prevent clutter from taking over your life.
In this wildly popular Netflix series, Marie Kondo shares tidying secrets and tactics that can also make your space look much better.
To help you decide which items should stay or go when tidying up, Marie Kondo implores you to always ask, "Does it spark joy?" This very question can make you realize that simplifying your life is just as easy as letting go of the things that don't make you happy anymore. Who would have thought that tidying up could be this philosophical?
Nevertheless, Marie Kondo is a joy to watch because of her cute and infectious personality. Her "spark joy" mantra has also strongly resonated with a lot of people that it spawned countless memes.[2]
---
🏡 Give Your Home a Makeover With #UNOnow Loan!

Need extra funds for your home improvement? You don't have to delay it if you're short on cash. Simply get a cash loan from UNO Digital Bank via Moneymax. Enjoy a fast application and approval process, plus instant loan disbursement!
Whether it's a simple appliance upgrade or a home remodeling project, UNOBank got you covered with its loan amount ranging from ₱10,000 up to ₱200,000. Apply for an #UNOnow Loan today!
---
4. Get Organized with the Home Edit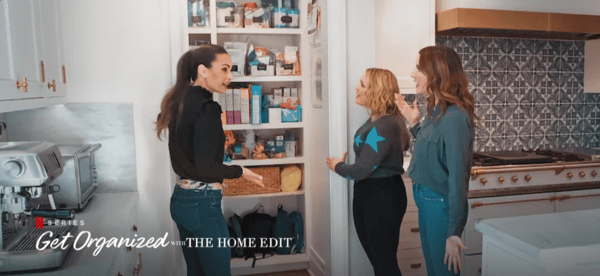 After learning Marie Kondo's tricks of the trade, you're probably well on your way to becoming a home organization guru. But if you want to expand your tidying knowledge by infusing design into the practice, you might as well watch Get Organized with the Home Edit.
Featuring California-based Clea and Joana, the show reinvents conventional organizing by including interior styling in the big picture.[3] In the show, you'll see Clea and Joana turn their clients' closets, garages, and kitchens into spaces of beauty. You'll also witness how the two home organization experts work with celebrity clients, which include Reese Witherspoon, Khloé Kardashian, Eva Longoria, and Neil Patrick Harris.
5. The Minimalists: Less Is Now
This is a 53-minute documentary featuring longtime friends Joshua Fields Millburn and Ryan Nicodemus who promote minimalism as an essential lifestyle. The Minimalists: Less Is Now makes it known that embracing minimalism as a lifestyle is not just about decluttering your home. It also begs the question "Why do I have to own a lot of things?" When you zero in on this, the way you fill your space or decorate it will change.
If you want to dig deeper into minimalism as a philosophy, watch the 2016 social film Minimalism: A Documentary About the Important Things, which also features Joshua and Ryan.
6. The World's Most Extraordinary Homes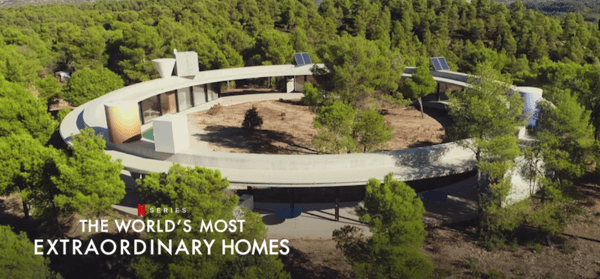 Many of us are after the grander and more extraordinary things in life. If you want to feed your mind with impressively beautiful inspirations, include The World's Most Extraordinary Homes in your Netflix watchlist.
This miniseries features Piers Taylor, an award-winning architect, and Caroline Quentin, an English actress and property presenter, as they take a look at architect-designed homes built in challenging terrains and unusual locations around the world.
The biggest wow factor of the show is the out-of-the-box thinking of the architects and the sheer genius of every design. One episode takes you to Norway where you'll find a summer house built around a rock; inside a specific room, you'll see a massive rock extending from floor to ceiling, with a portion of it acting as a back plate for the fireplace. Another episode leads you to Switzerland where a group of architects built a home 36 feet deep into a cliff. Well, you've got to see the show as words won't suffice to describe these incredible homes.
Read more: Build Your Dream Home with These Home Remodeling Steps
7. The World's Most Amazing Vacation Rentals
Maybe you want to turn your condo in the city or your rustic cottage in the province into a stunning rental property. If that's the case, get your creative juices flowing with The World's Most Amazing Vacation Rentals.
One of the best home improvement shows on Netflix, it will take you to various countries where you're sure to find an assortment of design wonders, such as a UFO and a bunker-like house turned into vacation rental properties.
One of the most unforgettable properties in the show is the Invisible House in Joshua Tree, which is actually a long box property wrapped in mirror panels. As such, all its sides reflect the skies and the nature surrounding it. This gives the spectator an illusion that the house is merging with the vast desert landscape.[4]
While the designs in this show might be a little too ambitious for the property that you own, you'll definitely pick up some bits of inspiration here and there.
8. Amazing Interiors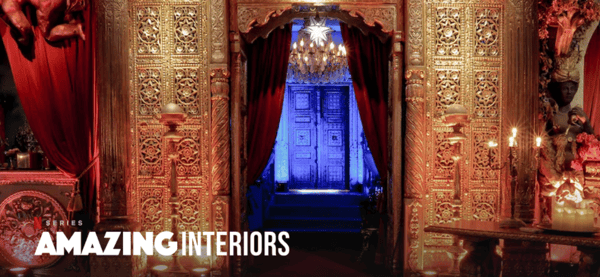 The adage "never judge the book by its cover" couldn't be truer for homes. Some may have unassuming facades, but go inside and you'll be treated to unique and out-of-this-world interior designs. If this is your cup of tea, Amazing Interiors is worthy of your attention.
One home in the show features a living room in Israel with a 37,000-liter aquarium that allows you to dive inside. Another abode in Pennsylvania, USA, actually used to be a bank, with its original vault turned into a bar. How cool is that?
9. Terrace House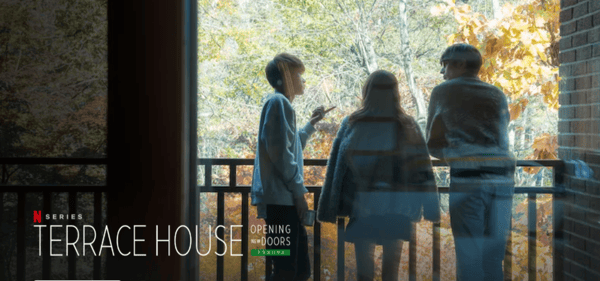 If you think that Terrace House, a Japanese reality show, is just about the lives of six young adults―three men and three women―trying to find that romantic spark, then you'll need to look more closely. Though it's already obvious, the houses where this Big Brother-esque show (albeit more understated) takes place are centerpieces that are chock-full of design inspirations.
Muted colors, open-plan spaces, warm lighting, and clean interiors are the ingredients of a Muji-inspired home. If you want to see how these elements are put together within a space, then you must observe every episode of this utterly relaxing show.
10. Interior Design Masters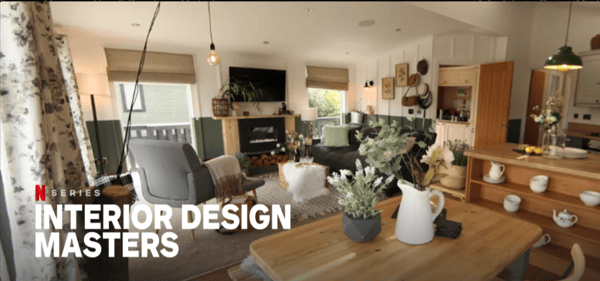 It's like America's Next Top Model, except that the contestants are interior designers. This is one of the best interior design shows on Netflix for those looking for drama, stress, and cut-throat competition.
Ten aspiring interior designers fight for a career-changing contract to redesign a top London hotel's bar. The winner of the competition will be determined by a number of interior design challenges, ranging from staging model homes to overhauling boring college dorm rooms. The contestants' personal tastes, attention to detail, and ability to perform well under pressure are put under the scrutiny of the discerning judges.
The best thing about the show is that it gives you an idea of how interior designers think and solve problems. So, make sure that you have your pen and paper ready―the brilliant ideas of the contestants may come in handy!
Read more: 7 Stylish and Affordable Home Makeover Ideas
Final Thoughts
The inspiration for your home renovation can come from different places. Among the resources you should be checking out are the best home improvement shows on Netflix. The ideas and insights you'll get from these shows won't only help you come up with a beautiful home design but also give you a chance to lead a much more practical lifestyle.
Sources: