Perhaps you've been living in the same old house for 10, 15, or even 20 years. There's no doubt about it―the homeyness of the place makes you feel welcome, safe, and content.
But if you've been living in the same home for that long, there's definitely been a time when you wondered how your home will look if you renovated it. The prospect sounds exciting, especially when you find lots of inspiration while browsing Facebook groups, such as Home Buddies.
Maybe you've received a windfall that will help you achieve that Boho chic interior design.[1] Or maybe the family is getting bigger. These situations make valid reasons for renovating an old house. But understand that the task at hand is not going to be simple. You'll have to be more careful when handling the delicate parts of the house, and of course, you need to take care of the budget.
We've come up with a comprehensive playbook that will help you spruce up your old home while making sure that your house renovation cost in the Philippines won't leave you broke.
Tips to Save on House Renovation Cost in the Philippines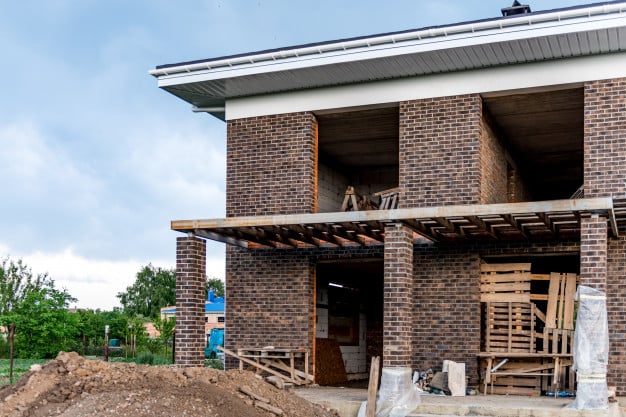 Renovating an old home can be expensive, so you need to be wise when it comes to spending your budget. You can save a few thousand bucks if you have discipline and know your priorities. Here are some pointers that will help you save on house renovation costs in the Philippines.
1. Set a Budget and Stick to It
Start with a well-defined budget that covers all home renovation costs. This ensures that you won't overspend on renovating your house.
Take stock of all the things you need to pay for, such as labor, materials, tools and equipment, permits, and cleanup service. Also, set aside a contingency fund—around 10% to 20% of your total budget—for unforeseen expenses.
Put your home renovation cost breakdown in a spreadsheet that will also serve as your house renovation checklist.[2] Refer to it from time to time to check if your spending is on track with your budget.
2. Start the Planning Early on
By leaving everything at the last minute, you risk overspending on mundane things. To stay within your budget, start lurking in the aisles at various home improvement centers and hardware stores, so you can compare prices of various appliances and fixtures. It's also a smart move to check the online shops of home improvement brands, as they may have deals and discounts exclusive to online customers.
3. Find the Right Home Renovation Loan
Ideally, you have cash savings to pay for all the costs of remodeling your space. However, the house renovation cost in the Philippines is never cheap. Your savings might be just enough to cover small projects, such as a new paint job or installing a new gate. But for larger projects, an easy way to finance your renovation is to get a home loan.
Save more on your house renovation cost with a home loan whose monthly repayments you can afford. How much a loan will cost you depends on factors such as the lender, its interest rate, your income, and your chosen loan term.
4. Know Where to Shop for Affordable Home Decors
Be extra cautious when buying home decors, as it's tempting to splurge on beautiful items you fall in love with.
To keep your home decor costs to a minimum, do your shopping at tiangges and surplus shops where items are sold for cheap. You can also order from the online shop of Dapitan Arcade, the most popular place for affordable homewares and decors in the Philippines.
5. Do Small Home Renovation Tasks Yourself
Renovating a home involves a range of tasks, including demolishing, cleaning, and adding the finishing touches. Although professional assistance is required for major tasks like electrical works or new fixture installations, you can save money by doing some simple tasks yourself.
Don't be afraid to DIY! You can do moderate DIY tasks such as painting your walls or building a headboard. For learning DIY home renovation, YouTube is your friend.
6. Compare Quotes from Different Contractors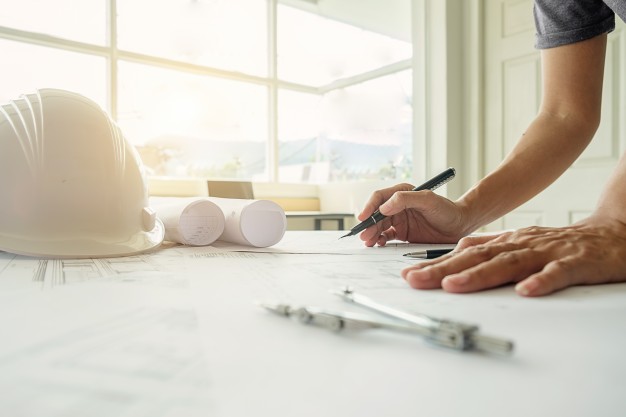 Even if you'll DIY your home renovation, the more sophisticated tasks will have to be handled by a professional, so you won't waste money re-doing things.
Ask for referrals from people you know. Contact the recommended contractors, interview them, and get at least three quotes. Compare not just the cost estimates but also their track record and relevant experience in the type of job you need to get done. Ask for a portfolio of their previous projects, so you'll get an idea about their aesthetic tastes.
Offering the cheapest rate doesn't necessarily mean a contractor is the best one for the job. If there's a contractor who's competent and whom you're comfortable with but is charging a higher price, ask for possible ways to cut costs (like changing the specs or completing the work in stages).
Read more: What is the Best House Type for My Family?
7. Discuss Your Budget with the Contractor
Simply communicating your budget restraints with your contractor will help you save on house renovation costs. It allows the contractor to collaborate with you on the house remodeling project and come up with cost-saving ideas to help you stick to your budget.
For instance, flooring often costs a big chunk of money. Your contractor can make a few calls and see if there are any leftover tiles and flooring options from previous projects that you can buy at a cheaper price or even get for free.
Home Renovation Ideas on a Budget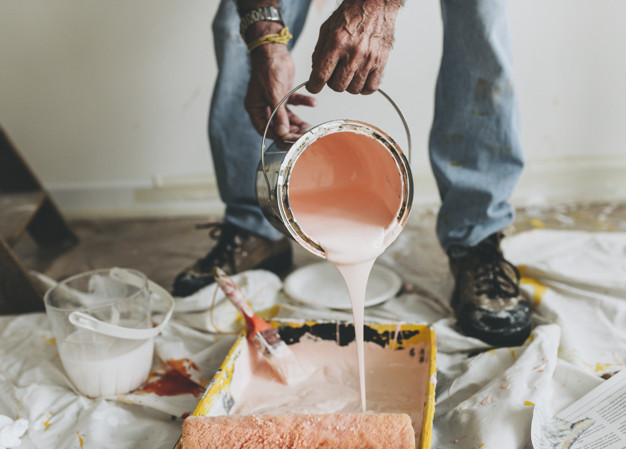 Cutting corners doesn't mean letting go of beauty. You can still make your space superb even if you're on a budget. You just have to be creative. To inspire you, here are some ideas that you may want to take note of.
1. Refresh Your Home with a New Paint Job
A fresh coat of paint might just be the only thing you need to give your home a whole new look. Repainting is a lot cheaper and easier to do than tearing up your walls and changing the structure of your house. And it works wonders in enhancing the ambiance of your space without having to buy furniture and decors.
To save on home renovation costs, do the paint job yourself or with the help of family or friends. If you'll repaint the entire house, choose a suitable color[3] that will evoke your desired mood for each room.
Working on a tighter budget? Just repaint your doors, window casings, and cabinets. This will instantly give your home a makeover while saving significantly on paint.
2. Let in More Natural Light to Illuminate Your Home
Is lighting your biggest concern? Do you wish to brighten up a dull hallway?
Instead of splurging on fancy light fixtures or new windows, simply add light pipes to the area. Adding a window requires you to create a hole in an existing wall and install the frames, which can be quite costly. Light pipes cost three times less than a window and distribute the natural light beautifully in the space.
3. Find Cheaper Alternatives
Buying expensive furniture will blast a hole right in your budget. These days, high-quality furniture made of alternative materials is available at a fraction of the price.
Instead of buying a pricey mahogany chest, for example, a particle board drawer will serve the same purpose for much less. But if you have a particular design in mind, approach a local carpenter and have them make affordable custom versions of the expensive furniture you want.
Consider getting second-hand instead of brand-new furniture. It's a perfect idea if you're aiming for a vintage vibe for your remodeled home. You can score great bargain finds in ukay-ukay and Japan surplus stores[4] as well as online marketplaces.
4. Maximize Existing Spaces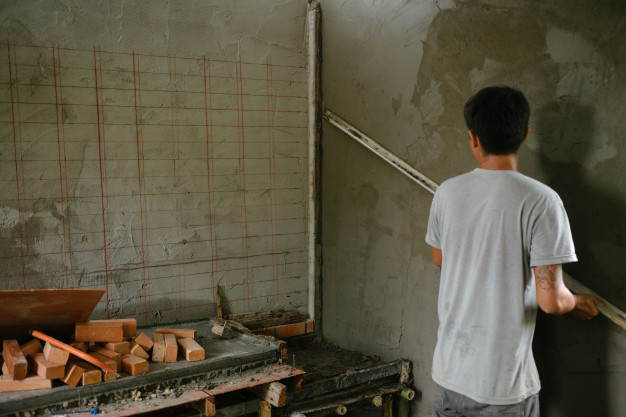 Want more space in your home? Expanding a home, such as building an additional room/loft or extending an existing room, requires a huge budget.
Instead of burning your money on an expensive house expansion project, create more space in your home by getting rid of all the clutter. Sell your old stuff and add your earnings to your home renovation budget.
Adding storage in each room helps organize things and maximizes your space. Set up overhead shelves, floating shelves, under-the-bed storage space, and built-in cabinets where appropriate.
Another trick is to install mirrors that create an illusion of a bigger space in a room.
5. Retain Your Existing Furnishings
If it isn't broken, don't fix it. A home renovation shouldn't mean a complete design overhaul. Unless your home was built more than five decades ago, there's no need to tear apart all existing furnishings and change every room's layout for the makeover.
Need to update your old, worn-out flooring? You don't have to remove your existing floors. Peel-and-stick vinyl floor tiles can make a huge difference to a room's look at less the cost of expensive flooring.
If your current plumbing and electrical fittings are working fine, you'll be saving money if you keep them in the same location.
6. Use Recycled Materials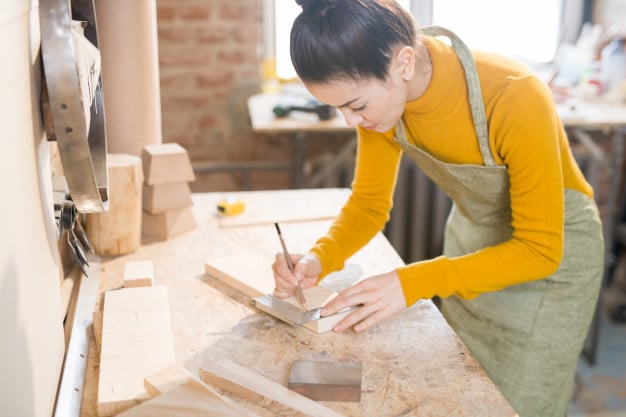 To cut down on your renovation expenses, use as many recycled materials as possible. Repurpose any old but usable stuff at home and hand-me-downs from family and friends.
For instance, a vlogger spent only PHP 5,000 for renovating her room.[5] Her secret? She DIY-ed pretty much everything with recycled materials and inexpensive items bought on sale.
7. Decorate Your Home with Plants
Display indoor plants such as snake plants, peace lilies, or aloe vera instead of pricey home decors. Houseplants don't just add a homey vibe to a room, but they also keep the air fresh. Also, taking care of plants can be therapeutic, so go ahead and bring out your inner #plantita or #plantito!
Nevertheless, if you insist that you don't have a green thumb, you can still decorate your space with fake plants. Gone are the days when they are considered tacky, especially today that a lot of them look realistic and organic. You can find them at home improvement stores and even online shops. They also come in a variety of choices, such as succulents, flowering plants, and tall grasses.
8. Install a Backsplash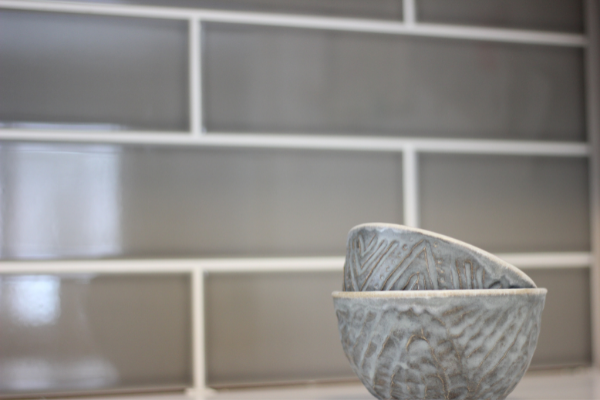 Just because kitchens are utilitarian spaces doesn't mean that they have to remain boring and grimy. Add an interesting feature by installing a backsplash.
A backsplash will not only protect your kitchen walls from water damage, but it can also make your cooking and washing area more visually appealing. It comes in different exciting patterns and punchy colors.
Moreover, you can choose from a wide range of materials, such as tile, glass, ceramic, and stone. With this range of options, you're sure to find the one that's perfect for your budget.
9. Dress Up Your Windows
Sometimes, dressing up your windows is all it takes to give your tired space its much-needed facelift. Go for new window treatments that match the overall design of the house. You can go classic with layered drapery or you can complement the frames of your window with modern Roman blinds or large Venetian blinds.
10. Install Works of Art
Give your living room or any space in your house some character by placing works of art. For instance, your living room's large walls can use a contemporary triptych or a three-paneled painting.
Likewise, you can install stunning photographic prints. Don't worry about the price, as you can always find affordable art prints at popular online shopping platforms, such as Lazada and Shopee!
But if you're all for personalization, have your kids' drawings framed or hang some of your most favorite family pictures rendered in black and white.
Old House Renovation FAQs
Still got some questions and concerns on renovating your old house? Practical answers await you in this section.
1. What's the house renovation cost in the Philippines?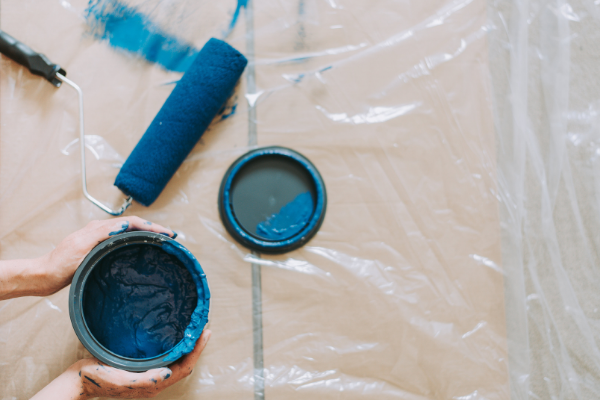 It depends on the size and scope of the project. Check out the categories below to have an idea. Note that these are just rough estimates. We encourage you to have a contractor assess your property, so you'll get a more accurate estimation.
Partial Renovation or Minor Fixes
These include changing one roof panel of your home, fixing the plumbing system, or buying a new appliance or cabinet for your condo. Prepare to shell out at least PHP 8,000 to PHP 15,000.
Renovation of One Room
A budget between PHP 100,000 and PHP 400,000 can already do wonders to one room. Take into account, however, that it will still depend on the size of the space. Nevertheless, if you're living in a 20-square meter condo, this should be enough, granted that there will be no complicated fixes.
Adding a New Floor
If your project involves adding new floors to your home, the budget may start at PHP 800,000 to PHP 2 million. Of course, the price tag will depend on the number of floors and the size of each floor.
Major Renovation
If you're planning to have a major renovation―as in changing the entire structure of your old home―you may need to prepare at least PHP 3 million. A 100-square meter property may even have a price tag of PHP 5 million.
You're literally building everything from the ground up, hence the price tag. You'll need to build new foundations, work with a contractor, and deal with lots of auxiliary expenses, such as permits.
2. Do I need a permit before I renovate my old house?
Yes, especially if you're doing a major renovation (i.e. adding a new floor or rebuilding your old home). This is required by the National Building Code of the Philippines.
3. I'm planning to buy an old house to renovate. What should I do before I actually buy it?
An old house, by default, is a lot of work. But if you're determined to turn it into a beautiful space, there are a couple of things you need to do first:
Check the foundations
The foundations are among the first things that you need to inspect when buying an old home. You need to determine if these foundations can withstand the amount of renovation that you'll do. If these substructures are weak, you may end up demolishing the house, so you can build newer and stronger foundations.
Look at the plumbing
A lot of old houses have complicated and problematic electrical and water plumbing. For one, the electrical wires have already been damaged by pests. The water may also have a questionable color and odor. Find out if overhauling the entire plumbing system is workable before you agree to buy the house.
Picture the potential
It's always wise to determine if your design vision is actually applicable to the old house that you're planning to buy. For example, the soil condition of the property may make it impossible for you to build new foundations. Or the design that you have in mind has the possibility of encroaching on the perimeter of your neighbor.
4. Is the house renovation cost in the Philippines cheaper compared to buying a new house?
You already have an idea of the house renovation cost in the Philippines. So to answer the question, yes, it's sometimes cheaper to buy a new home instead of renovating an old one. But you have to ask yourself this: is it practical?
A lot of brand new homes sell for around PHP 1.5 million to PHP 2 million. But you'll find them in flourishing communities that are often quite far from Manila. Buying a new home may also mean adjusting to a new lifestyle.
If your old house is close to key cities and you still want to access these urban areas easily, renovating your space makes a more sensible choice. But it will likely cost you more.
Read more: How Much Do I Need to Buy a House in the Philippines
Final Thoughts
Renovating an old home is not only an elaborate undertaking―it's also expensive! But that doesn't mean there's no way to curb your house renovation cost in the Philippines.
The pointers that you've read in this article are already a good start. And you can find more money-saving techniques if you talk to the right people, such as contractors, and even your family or friends.

Sources: