It takes time to repair a bad credit report (or to build a good credit history if you have none), so you're probably wondering if you can still qualify for a loan even if your credit is in terrible shape.
Your choices for easy bank loans for bad credit are rather limited. Generally, banks and government agencies deny loan applications from borrowers with poor credit scores. So, these lenders are already out of the question.
However, other lenders in the Philippines accept and approve loans for people with bad credit histories. You can borrow money for any financial emergency, even with a less-than-ideal credit record.
Once you get approved for a bad credit loan, you still need to manage it like any other loan.
Here's everything you need to know about bad credit loans in the Philippines.
What is a Bad Credit Loan?
Simply put, a bad credit loan is another name for a personal or multi-purpose loan that caters mainly to people with bad credit history.
However, note that bad credit loans are not just for people with poor credit history. Those who don't have credit at all can also apply for this type of loan.
How Risky is It to Get a Loan for Bad Credit in the Philippines?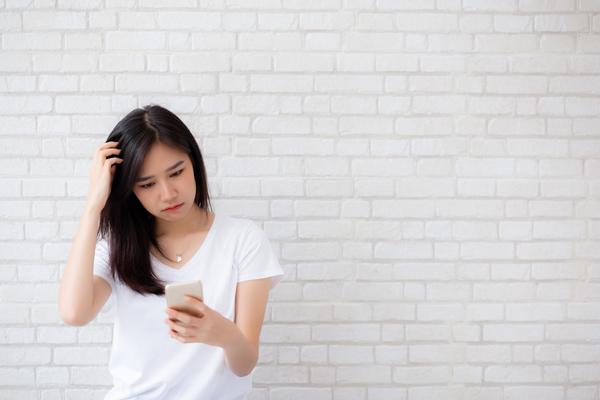 Borrowing from lenders that provide bad credit loans can get more than just expensive and risky. You're expected to pay the very high interest plus the principal in a short time, usually one to 18 months. The repayments will eat up the bulk of your monthly budget.
If not managed well, your situation can snowball into a debt trap. It's worse if you got a secured loan, as you might lose your collateral if you fail to pay off your loan. This hurts your credit history more, so the vicious cycle continues.
Before applying for bad credit loans in the Philippines, understand their risks, consider how well you and your budget can handle them, and proceed with caution.
What are the Benefits of Loans for Bad Credit in the Philippines?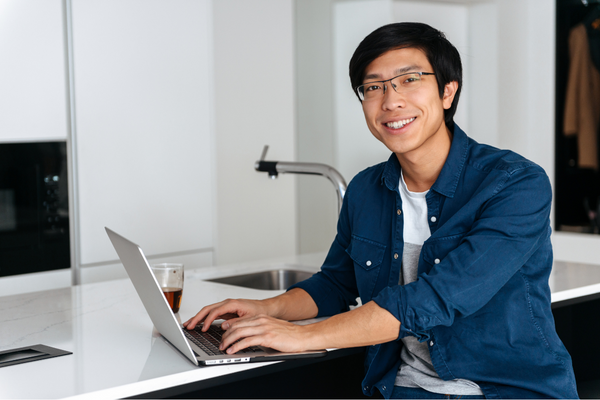 Much has been said about the drawbacks of loans for bad credit in the Philippines. People need to remember that it still has its fair share of benefits. Here are some of them.
Credit History is Usually Not Required
As mentioned, bad credit loans are not just personal loans for bad credit. Those who have zero credit or are just borrowing money for the first time can benefit from lenders in this line of business.
If you're a financially responsible person with zero debt and credit but happen to run into an emergency, a loan of this type may provide you with an insightful borrowing experience.
Greater Chances of Getting Approved
A lot of bad credit loan companies usually don't have strict requirements. Provide at least your personal information and valid IDs, and your application already has a good chance of being approved. However, this will depend on the type of lender you're going for.
Quick Turnaround Time
Because some lenders don't have strict requirements, they can get back to you as soon as possible. A lot of them are also available online.
Depending on the process, the money could be deposited in your bank account in as fast as 30 minutes. Of course, it will depend on the amount you're borrowing.
Money Can be Used for Any Purpose
Bad credit loans are multi-purpose in nature. You can use them for any purpose, from emergency and hospitalization to debt consolidation and even gadget purchases. But just because you can use it flexibly doesn't mean you should use it for debt-generating activities, such as gambling.
No Collateral Required
You don't have to surrender collateral to secure funds. This applies to online lending apps, family members, and even 5-6 lenders.
High Borrowing Limits
This is especially true for OR/CR loans. Typically, you can get up to 70% of your car's value. You can also take home significant loan proceeds when you pawn rare jewelry pieces and high-end items.
How Can I Get Personal Loans for Bad Credit in the Philippines?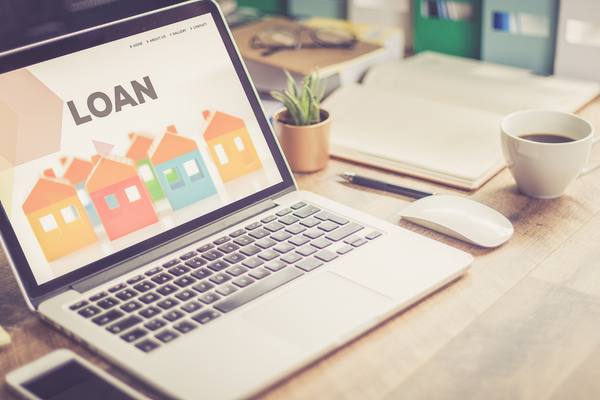 Most people think bad credit loans in the Philippines are hard to find. But these days, various financial innovations make borrowing money much easier.
Plus, there are still tried-and-tested methods to get the money you need. Here are ways to get a loan, even with bad credit.
Note: This does not, in any way, promote any of these loans for people with bad credit. Understand the risks before applying for a loan for bad credit in the Philippines.
Family Members or Friends
If you need quick and instant cash, your family or friends are the first people you want to visit. It's much easier to get a loan, especially if they know and understand your financial situation.
The good thing about this option is that your friends or family may charge little to no interest. However, remember that your relationship with them is the collateral. So tread carefully and be diligent when it comes to repayments.
Private Lenders
Private loan providers offer all sorts of loans: cash loans, instant loans, online loans, payday loans, personal loans, salary loans, and emergency loans. Regardless of what they're called, these loans all have minimal requirements and promise quick approval and disbursement.
Bad credit loan providers typically require only valid IDs and a completed application form. The internet makes the application process faster and more convenient than traditional loans. Simply visit the lender's website, fill out an online form, upload the requirements, and wait for a call from the company's representative for data verification.
Approval takes as fast as 5 to 10 minutes, and the loan proceeds are available for withdrawal on the same or the next business day.
While you may quickly get approved for a bad credit loan, you'll be charged a higher interest rate because your credit risk is high.[1] Monthly interest rates for loans from private lenders range from 4% to 7.5%, making them more expensive than loans from banks with only around 1% monthly rates.
Pawnshops
For those with a poor credit history, another way to secure a loan in the Philippines is to use an asset such as jewelry or gadgets as collateral.
Pawn loans from pawnshops are secured loans. It means you can get approved for a loan (the amount depends on the value of your collateral) without a credit report.
However, if you fail to repay your loan on time, the pawnshop can sell your pawned item to recover its loss.
5-6 Lenders
The 5-6 lending scheme has such a bad rap because of its extremely high interest rate of 20%. However, 5-6 lenders have become so deeply rooted in Filipino culture that people—especially micro and small business owners—still borrow from these types of lenders.
Online Lenders
The rise of fintech (financial technology) in the Philippines comes with the proliferation of online lenders offering quick cash. It's an ideal set-up for those in dire need of money, as you can apply via a smartphone or computer. The loan proceeds can also be deposited into your nominated bank account. You don't need to leave your home just to complete the process.
However, be wary when choosing an online lender. There have been reported cases of some online lending companies harassing borrowers for failing to settle their debts on time. The lenders would contact the borrower's relatives and friends to shame the borrower.
In some cases, the lender would compel the relatives or friends to settle the debts on behalf of the borrower.[2] It's considered a form of unauthorized processing of information that can be penalized with fines and sanctions.
Should you experience this abuse, don't hesitate to report the lender to the proper authorities.
Car Collateral Loans
Got a car? If so, you can get quick cash with an OR/CR loan. Because it's a secured loan, the only requirement is your car's official receipt and certificate of registration (OR/CR). You won't have to show your credit history as long as you own the vehicle. What's more appealing about this loan is that some lenders don't require borrowers to surrender their cars.

Best Loans for Bad Credit in the Philippines with Guaranteed Approval
Not all providers of loans for bad credit in the Philippines are created equal, so you must be careful and thoughtful when choosing one. Here are our top picks.
📌 RFC Cash/Financing Loan
Some financial emergencies don't require a large amount of money, while some require a significant amount. If you're looking for a lender that can loan you money to tide you over or even help you with bigger funding requirements, Radiowealth Finance Company's cash loan or financing loan may be for you. The processing is fast and convenient.
Loan amount: ₱10,000 to ₱3 million
Interest rate: Depends on the type of loan, the amount to be borrowed, and the chosen repayment period
Approval time: As fast as 24 hours
Payment terms: Three to 36 months

📌 Tala Loan
Need more options for urgent loans for bad credit in the Philippines? We can't stress enough how convenient a Tala loan is. You can simply apply for it via your Android phone.
It also doesn't require any guarantor or collateral. Because the loan amount is not that high, it's an ideal solution for minor financial inconveniences.
Loan amount: ₱1,000 to ₱15,000
Interest rate: One-time fee of 9.48% to 27.03% of the loan principal
Approval time: As fast as 24 hours
Payment terms: One to 61 days

📌 SB Finance Car4Cash
If you're looking for a high loan amount and have a car, the SB Finance Car4Cash is worth considering. You can get the cash you need without ever surrendering your vehicle. Just submit your car's OR/CR and a few documentary requirements, and you're good to go!
Loan amount: ₱100,000 to ₱2 million
Interest rate: 1.25% to 2% per month (depending on the age of the car and loan term)
Approval time: Five to seven banking days
Payment terms: 12 to 48 months

📌 GDFI OR/CR Sangla
One of the loans for bad credit in the Philippines to consider is Global Dominion Financing, Inc.'s OR/CR Sangla. You can get a high loan value while securing a low interest rate. Also, GDFI doesn't require successful applicants to surrender their cars.
Loan amount: 50% to 70% of your car's fair market value (FMV) or GDFI's valuation
Interest rate: 1.3% to 1.5% (depending on the age of the car and loan term)
Approval time: 24 to 72 hours
Payment terms: Up to 48 months

📌 PawnHero
Got a smartphone, a luxury watch, a jewelry piece, or a designer bag? You can get quick cash by pawning it online at PawnHero. This lender also accepts cameras, gaming consoles, sunglasses, soundbars, belts, and designer shoes as collateral. The storage, insurance, pick-up, and return delivery of the collateral are all free.
Loan amount: Depending on the valuation of the loan item
Interest rate: Starts at 3.5% for gold and jewelry and 4.99% for other categories
Approval time: Within one day
Payment terms: Up to three months (one month for gadgets)
📌 Asialink Collateral Loan
Like the two OR/CR Sangla loans mentioned earlier, this type of loan is protected by a property of value that a borrower will pledge to be approved for a loan. The Asialink Collateral Loan allows you to borrow money in exchange for your land title or car registration.
You can use your car, truck, taxi, PUV, or multicab as collateral to leverage a higher loan amount at affordable interest rates. The great thing about this is that you don't need to surrender your vehicle, which means you can keep it using it for personal or business purposes.
As Asialink is an online financing company in the Philippines, you can conveniently apply online and get approved in as fast as 24 hours.
Loan amount: Depending on the valuation of the loan collateral
Interest rate: 1.5% to 4%
Approval time: As fast as one day
Payment terms: Up to 48 months

📌 Digido
Another provider of bad credit loans in the Philippines is Digido. You can get a short-term loan of up to ₱10,000 with no credit checks and just minimal formalities. Apply and get approved for a loan without a guarantor or collateral, even with a poor credit score.
You can apply online via its online loan management portal or download the official app at the Google Play Store. Get approved in minutes and receive your money instantly.
No bank account? Digido has branches all over the Philippines where you can cash out your loan proceeds. You'll be issued a token that you can submit at any Digido cashpoints in the country to get your money without delay.
First-time borrowers can loan up to ₱10,000 and pay in seven days with no interest. After which, you can choose to borrow again and get up to ₱25,000 with a loan term of up to 30 days.
Loan amount: Up to ₱25,000
Interest rate:

New borrowers: 0%
Regular customers: Will vary on the loan amount and term (but will not exceed 1.5% per day)

Approval time: As fast as one day
Payment terms: Seven to 30 days
📌 BlendPH Auto Sangla
If you're a car owner looking for a bad credit loan in the Philippines where you can put your car registration documents up as collateral, check out Blend PH Auto Sangla. It offers fast approval and flexible payment terms with only minimal documentary requirements.
You can avail of the Auto Sangla Loan through BlendPH's partner lenders. It offers a high approval rate. Even if you use your vehicle OR/CR as collateral to get a loan for personal or business purposes, you can keep using your car.
The application is also quick and hassle-free. Use BlendPH's online loan calculator to check your eligibility. Register for an account, enter your personal information, and submit the requirements.
After the validation and verification process, your application will be endorsed to the partner lenders. You'll receive a notification regarding your loan funding and disbursement.
Loan amount: ₱10,000 to ₱3 million
Interest rate: 1.5% to 3%, depending on the risk type
Approval time: 24 to 48 hours
Payment terms: Six to 24 months
📌 AEON Personal Loan
AEON Credit Service is known for its appliance and furniture loans. But you can also avail of its personal loan to fund your cash needs.
It offers low interest rates, exclusive VIP deals and promotions, and loyalty rewards to its repeat customers. To apply for a loan, you need only two valid IDs, proof of billing, and proof of income.
Proceed to any Aeon office, answer the application questions, and submit your requirements to the AEON loan officer. After that, just wait for the text or phone call regarding your loan application. You may choose to receive the loan proceeds as cash or cheque.
AEON also has a mobile app where repeat customers can apply using the AEON Retention Code.
Loan amount: Starts at ₱5,000
Interest rate: 2%
Fees: ₱1,000 processing fee
Approval time: 24 to 48 hours
Payment terms: Six and 12 months
Tips on Applying for

Bad Credit Loans in the Philippines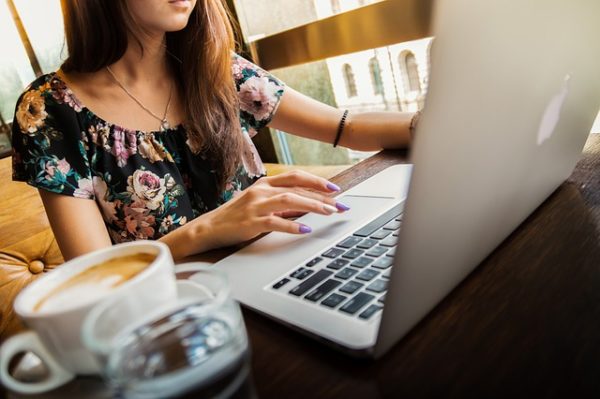 If you decide that getting a loan for bad credit is the way to go, here are some quick tips to help minimize its risks:
Shop around for lenders. Spend time reading reviews about companies that provide bad credit loans. Compare the lending companies and their offerings.
Verify if a lender is SEC-registered. Check the Securities and Exchange Commission (SEC) website[3] to ensure you aren't dealing with a scammer.
Use an online loan calculator. Most providers of online loans for bad credit in the Philippines have a personal loan calculator on their website. Use it to compute how much you can afford to borrow and check the interest rate.
Never lie in your loan application. Don't hesitate to tell the truth if you have a poor credit record. The lender can easily detect any inconsistency in your information, which can hurt your loan approval chances.
Submit complete requirements and a fully filled-out application form. Only complete loan applications get accepted.
Avoid applying for multiple loans. Considering applying to different lenders at the same time to boost your chances of approval? Just don't, no matter how desperate the situation is.
Final Thoughts
Once you're approved for a bad credit loan in the Philippines, take this as an opportunity to improve your credit score. Consistently pay your monthly amortizations on time. If you're on the verge of defaulting on your loan, negotiate with the lender for a more flexible term.
Focus on how to clear your bad credit history in the Philippines. If you pay off loans without setbacks, it'll be easier to get approved for personal loans with better terms in the future.
Check out Other Personal Loans in the Philippines and Compare Using Moneymax!
Personal Loan Providers
Minimum Loan Amount
Minimum Annual Income
Approval Time

Citibank Personal Loan

₱

100,000

₱

250,000

Fast approval time in as fast as 24 hours

Note: This product is sold by Union Bank of the Philippines, using certain trademarks temporarily under license from Citigroup Inc. and related group entities.

Maybank Personal Loan



₱

50,000

₱

300,000

Apply for a loan online in just a few clicks

RCBC Bank Personal Loan



₱

50,000

₱

360,000

Get approved within 5 to 7 banking days

PBCOM Personal Loan



₱10,000

N/A

Get approved within 1 to 2 days
SB Finance Personal Loan




₱30,000

₱180,000

Get approved within 5 banking days

CIMB Bank Personal Loan



₱

30,000

₱

180,000

Apply within 10 minutes and get approved in 24 hours

HSBC Personal Loan



₱

30,000

₱

168,000

Get approved within 5 to 7 banking days

EastWest Bank Personal Loan



₱25,000

₱180,000

Get approved within five to seven banking days

BPI Personal Loan



₱

20,000

₱

300,000

Get approved within 5-7 banking days

CTBC Bank Personal Loan



₱2

0,000

₱

180,000

Get approved within 3 to 5 banking days

EasyRFC Multi-Purpose Loan




₱

10,000

₱

120,000

Fast approval time in as fast as 24 hours
Sources: