Are you someone who likes to sell things online? Maybe you're a craftsperson who makes and sells your own products, or you just like to find good deals on stuff and flip them for a profit.
Whatever the case may be, did you know that there's a way to take your online selling endeavors to the next level, just like Madam Inutz who gained instant fame when she hosted an online livestream selling of her pre-loved clothes? Her livestream quickly became viral and has already gained millions of views.[1]
Livestreaming e-commerce is an up-and-coming trend that allows sellers to take their businesses live and join in real-time conversations with customers. In this article, learn how livestreaming e-commerce works, plus get some live selling tips to help you succeed.
What is Livestreaming e-Commerce?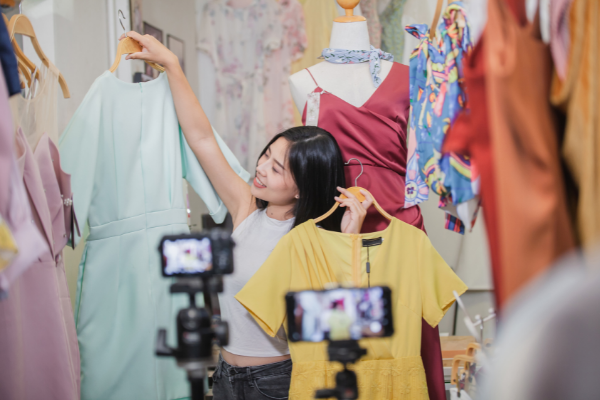 Livestreaming e-commerce, also known as online live selling, is a relatively new way to sell online that's rapidly gaining popularity. It involves using a live streaming platform to sell products or services in real-time. This can be done either through pre-recorded videos or live broadcasts.
Livestreaming e-commerce allows businesses to connect with their customers more personally and intimately. This connection can help build trust and loyalty, increasing sales and brand awareness. In addition, livestreaming e-commerce allows businesses to interact with their customers in real-time, answer questions, and address concerns.
This level of customer service isn't possible with traditional online selling platforms. As a result, livestreaming e-commerce has the potential to revolutionize the way businesses sell products and services online.
Read more: Make Money Online: How to be a Shopee or Lazada Online Seller
What are the Benefits of Live Selling Online?
Online selling, particularly on social media, has become increasingly popular in recent years, and for good reason. The pandemic has changed the way consumers shop online, and businesses had to adapt to the new normal, including leveling up their strategies and embracing livestream online selling.
Livestreaming e-commerce offers several benefits that traditional selling methods simply can't match. Here are just a few of the advantages that online sellers should keep in mind:
Increased Reach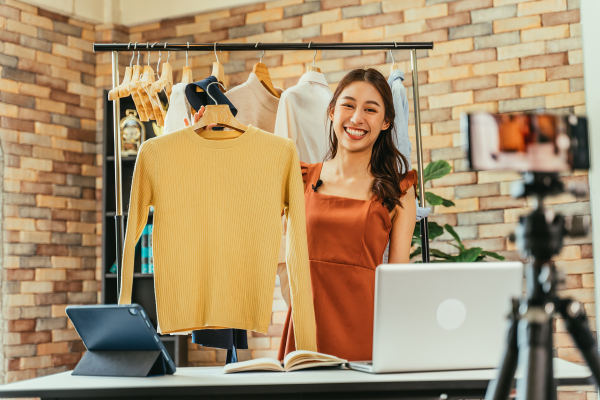 One of the biggest benefits of online live selling is that it allows you to reach a global audience, not just the Philippines. With a live selling platform, you can connect with buyers from all over the world in real-time. It gives you a tremendous opportunity to expand your customer base and boost your sales.
Read more: Best Products to Sell Online as a Side Hustle This 2022
24/7 Availability
Another major advantage of online selling using livestream features is eing able to sell 24 hours a day, 7 days a week. Customers can watch your livestream at their convenience if you use Facebook Live selling, and they can purchase products anytime, day or night. This is a huge benefit for both sellers and buyers.
Improved Engagement
When you sell online live, you have the opportunity to create a more engaging and personal experience for your customers. You can interact with your viewers, answering questions and providing valuable information about your products. This level of engagement simply isn't possible with traditional selling methods.
Lower Costs
When you do live selling online, it can also help you save money on overhead costs, such as rent, utilities, and inventory. With a live selling platform, you can sell your products directly to customers without incurring these additional costs. Just set up your mobile phone with a good background or backdrop and start recording at home.
Increased Sales
Perhaps the biggest benefit of live selling online is that it can help you boost your sales. You can reach a larger audience, create a more engaging experience, and also listen to customer's feedback.
If you're thinking about starting an online business or looking for ways to grow your existing business, livestreaming e-commerce could be the perfect solution. Keep these advantages in mind as you consider this selling method for your business.
Read more: Online Business Ideas You Can Start Even with Small Capital
---
💼 Launch or Expand Your Small Business With an #UNOnow Loan

Ready to start or grow your small business? If you're planning to secure funds to buy inventory, pay for a bigger space, or hire employees, check out what UNO Digital Bank has to offer.
With an #UNOnow Loan, you can borrow funds starting at ₱10,000 up to ₱200,000 with a low monthly interest rate of 1.79%. You can pay it back in six, 12, 18, 24, or 36 monthly installments.
Apply for an UNONow Loan via Moneymax now!
---
5 Live Selling Tips: How Can I Improve My Live Selling?
Are you looking to start selling your products online but don't know where to start? Live selling platforms like Facebook and Instagram are a great way to get started. Keep reading for the most helpful live selling tips and advice that will help you sell more products and make more money.
1. Plan and Prepare the Format
What kind of live selling setup do you want? Before you go live, take some time to prepare. This means having all of your products ready to be purchased and shipped and having a script or outline of what you're going to say.
You should also plan what you'll do if things don't go as expected. How will you fix technical issues? Is this a Q&A of your products? Do you want to have unboxing content? Or do you just want to sell each item one by one and explain its unique features?
2. Keep It Simple
When you're live selling online, one of the most important live selling tips to keep in mind is to make sure your message clear and concise. Don't try to cram too much information into your live sale. Instead, focus on key points that you want to get across to your audience. Keep your language simple, easy to understand, and relatable. And if speaking Taglish will make you sound more natural and more you, then go for it.
3. Be Engaging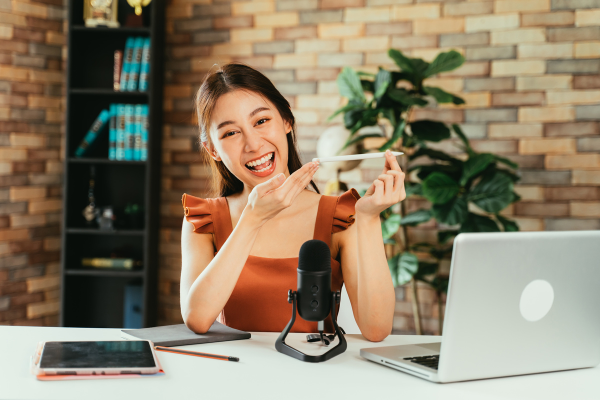 Your live online selling is an opportunity to connect with your audience and build relationships with potential customers. To do this, you need to be engaging throughout the entire process.
One of the best examples of this is Mariel Rodriguez Padilla who sold her preloved branded items via Facebook live selling[2]. She has a fun and engaging personality, and she'll keep you entertained enough to make you buy even a ₱80,000 luxury bag. If you check out her videos, you'll see that she even has placards containing relevant contact information, as well as reminders and instructions to her viewers, like only commenting 'Mine' for serious buyers.
Her first live selling video has already reached 2.3 million views.
4. Offer Incentives
One way to encourage people to watch your live selling and buy during your live sale is to offer incentives. This could be in the form of discounts and coupons, free shipping, or exclusive products.
If you can give people a reason to buy, they're more likely to do it. Just make sure that your incentives are appealing and relevant to your audience. You can also share these incentives for a limited time only so your viewers will feel that sense of urgency to buy your items instantly.
5. Follow Up
After your live selling online is over, follow up with your customers. Thank them for their purchase and offer them any assistance they might need. This is a great opportunity to build relationships and turn them into lifelong fans.
Remember, the sale doesn't end once the customer purchases the item. In fact, this is just the start of building customer loyalty until you establish the retention you need.
Which is Better: IG Live or FB Live?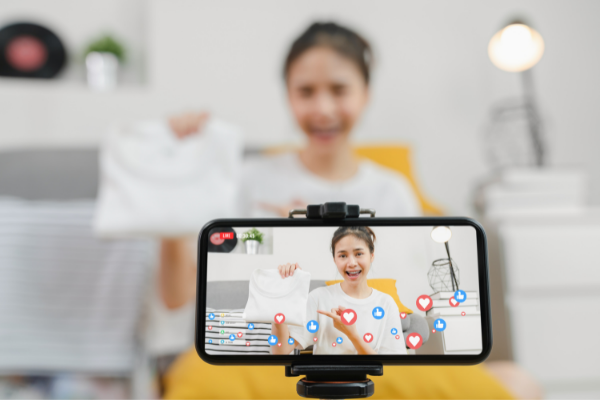 Instagram and Facebook have changed the online landscape, providing new opportunities for businesses to connect with potential customers. But which platform is better for online live selling?
Well, each platform has its own unique features and capabilities, so the answer may depend on your specific needs and goals. For example, if you're looking for a livestreaming e-commerce platform that offers the widest reach, Facebook is likely your best bet. With over 2 billion monthly active users, Facebook boasts the largest user base of any social media platform.
This means that your live selling broadcasts have the potential to reach a very large audience. Moreover, if you use FB Live, your video will still be accessible on your account. You can save it and your viewers can watch it on-demand, which is not possible on Instagram. If you record a livestream on Instagram, it will disappear after 24 hours.
However, if you're more interested in quality over quantity, Instagram Live may be better, especially if you want to engage with your followers. Although it has a smaller user base than Facebook, Instagram is known for its highly engaged users. This makes it an ideal platform for connecting with potential customers who are more likely to make a purchase.
But ultimately, the best platform for online live selling depends on your individual business needs.
Read more:
Final Thoughts
Livestreaming e-commerce is the future of online shopping and selling. By broadcasting a live video of your products and services, you can give potential customers a real-time view of what it's like to do business with you. This builds trust and credibility, leading to more sales.
In addition to the benefits above, live selling also offers other advantages such as increased reach, engagement, and ROI. Make the most of your online live selling by following these live selling tips to engage with your customers, increase your followers, and boost your sales!

Sources: