The idea of social media as a watering hole for digital citizens is nothing new. In fact, you can argue that that's inherently what it's designed to be.
But one thing's for sure—the pandemic and its accompanying lockdowns saw more people flocking into social media platforms, which naturally became a melting pot for all types of activities. Doing things on social media—whether it be surfing, shopping, or just socializing—has become the default reality for many.
So if you're an entrepreneur wondering when the perfect time is to start selling on social media, get up from your thinking chair and gather all your tools. The time to act is now.
It doesn't matter how little you know about social commerce as a business principle. Read on to learn the fundamentals of how to leverage social commerce to generate revenue for your business.
What is Social Commerce?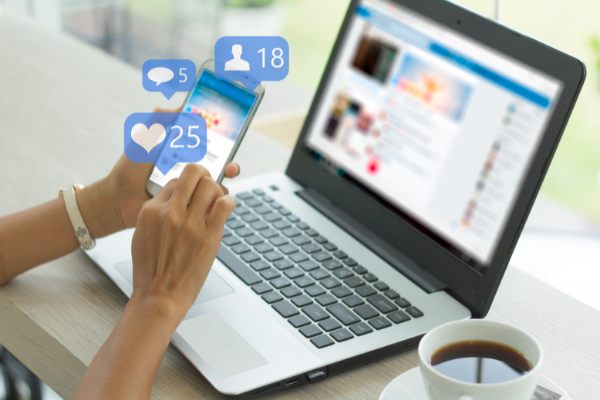 Gone are the days when you'd receive unsolicited calls from random salespeople—well, almost. That practice may still be marginally observed by some companies, but it's no longer the norm.
Selling has evolved to keep up with modern trends. Specifically, brands now leverage social media as a less intrusive way of reaching new audiences and converting new customers. This is where social commerce comes in.
Social commerce is a relatively new approach to selling online. If you've ever come across a sponsored post during your daily scroll and completed a purchase on social media with just a few clicks, then you've experienced this phenomenon firsthand.
Social commerce is the use of social media to deliver relevant branded content to users with the goal of closing a sale without leaving the platform. This principle is part of the larger umbrella of ecommerce as it allows you to sell products online, specifically on social media.
What makes it different and arguably better than other forms of ecommerce is that it's innately mobile-friendly and offers fewer steps between brand discovery and customer conversion.
Businesses use social commerce to reach their sales targets faster. Below are other reasons why social commerce has a leg up on other business strategies.
Why Social Commerce: Advantages of Selling on Social Media
If you're still not convinced of the importance of social commerce to the success of your business, below are other positive points that may persuade you. With social commerce, you can:
Capture a Sea of Potential Customers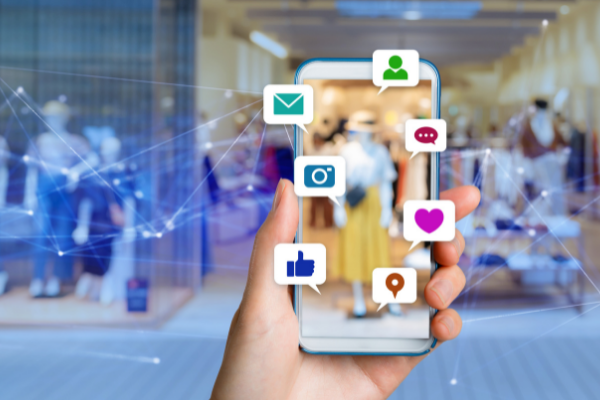 Social media is brimming with opportunity. According to Statista, there are five billion internet users across the globe as of April 2022, and of that number, 4.65 billion are social media users.[1] So if you play your cards right, chances are you'll find potential customers on social media at every turn.
Up Your Social Media Game and Boost Brand Awareness
Social commerce can help break down the silo that keeps you closed off from the rest of the world. It's not just a chance to drive revenue quickly; it's also an opportunity to introduce your brand to a new audience and remain top-of-mind for them.
Meet Your Target Audience Where They Are
Selling products on social media allows you to zero in on potential leads and other business prospects. It's also a way to engage with your existing customers and convert them into loyal patrons that will not only stick with your brand but also promote it to others.
Provide Customers with a Seamless Shopping Experience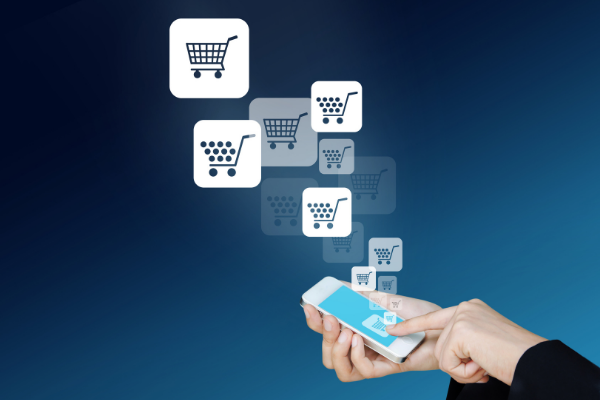 With features like a built-in buy button and in-app checkout, social commerce removes unnecessary steps from the buying process. This means minimizing the risk of customers losing interest in your products or services before they even reach the final stages of the sales cycle.
Moreover, a leaner process with little to no disruption or inconvenience makes for a more seamless customer experience with less bumps and potholes along the way.
Gather All Your Social Ambassadors In One Place
When consumers want to verify the legitimacy of a brand and the quality of a product, where do they go to check? Why, social media, of course!
Social media thrives in user-generated content that people use to gauge whether or not to proceed with a purchase. If you do everything right, you can build social proof on social media through the engagements you receive (i.e., reactions, comments, reviews).
Social proof is important in business because when you have people vouching for your brand, new leads will come queuing up on your front door to try out what you have to offer.
Establish Relationships and Build a Network
A social network in business is an important thing to have for all entrepreneurs, and social commerce can definitely help you lay the foundation for that network. By moving your business online and selling on social media, you plant seeds with industry peers, potential leads, and customers. When nurtured, those seeds can blossom into mutually beneficial relationships.
Stay Abreast or Ahead of the Competition
There's a big possibility that many of your competitors are already engaged in social selling. It's unlikely that they would miss out on an opportunity to attract more sales. But that's fine—it's not too late for you to catch up and overtake your peers. There are many ways for you to use social commerce to stay competitive and avoid being left out.
If you're ready to try your hand at social selling but don't know where to start, check out different online business ideas with a small capital and go from there.
Top Social Commerce Platforms Where You Can Sell Online
You can jumpstart your social commerce journey with the following top social network business sites:
Facebook
With 2.93 billion active users as of the first quarter of 2022,[2] Facebook is unsurprisingly at the top of this list. It has the most social commerce functionalities, with the newest one being Facebook Shops, an online storefront where your customers can browse and buy products straight from the platform.
Facebook Shops is completely customizable and mobile-friendly. You can import your existing product catalog onto the platform or build a new one. You also have the option to link back to your ecommerce site. Back-and-forths between you and your customers are convenient too and can be easily done via Facebook Messenger.
If you're still a casual seller, you can also try selling on Facebook Marketplace first before trying out Shops.
Instagram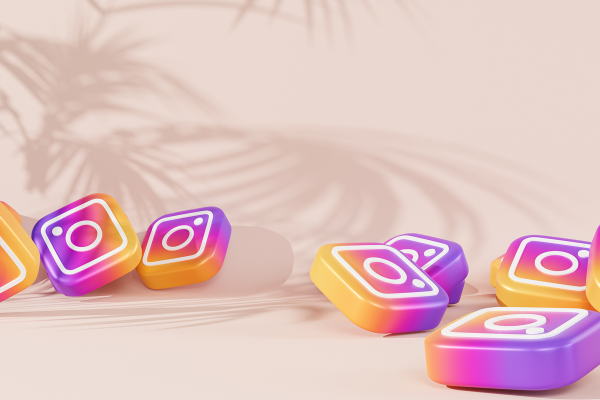 Instagram is a great platform for interacting with customers because of its casual atmosphere. It's also easier to showcase your brand front-and-center with aesthetic images and video clips.
If you already have a Facebook business profile, setting up your Instagram for business is easier as you can just directly link your Facebook Shop to Instagram. Once this is done, you can start creating shoppable posts, enabling your customers to check out from the platform.
Alternatively, you can also add product stickers on your Instagram Stories.[3] When clicked, the stickers can trigger a product description panel and an option to check out so that you can drive sales directly from Instagram Stories. You can also direct customers to your ecommerce site.
Twitter
Twitter is a great tool you can use to know what your customers are talking about. It's a platform perfect for social listening—that's why it's also a good place to practice social commerce.
You can engage with your existing customers on Twitter by liking or retweeting content that's relevant to your brand or industry. You can also keep tabs on prospective customers as well as competitors to get ideas on how to shape your strategy and improve your product offerings.
TikTok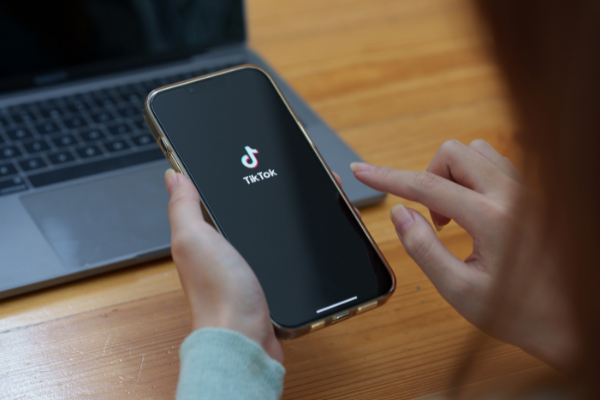 TikTok is a relatively new social media platform but one that everybody has already heard of. After all, it has a reputation for making obscure brands go viral overnight.
TikTok features shoppable posts and livestream shopping functionalities that make it ideal for social commerce. Product ads are also prolific on the platform, but they usually come wrapped in less salesy and more organic packaging.
You can also connect your online store with your TikTok profile, as well as build a shoppable storefront through the Shopping tab, which allows customers to make purchases straight from the app.
Pinterest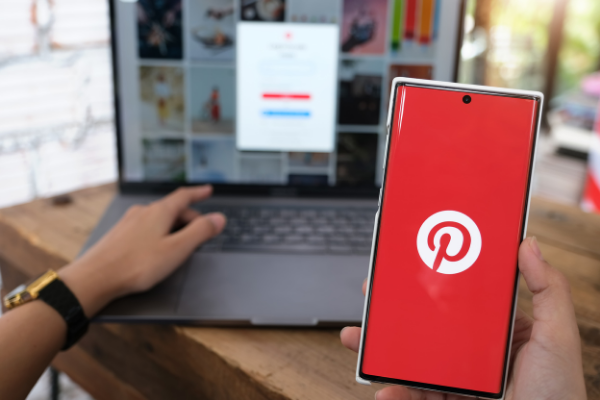 Pinterest evens out the playing field for both big and small businesses because users of the platform care less about brands and more about actual products. It's a great place to position your product for discovery.
As a merchant, you can create product pins that, when clicked, display basic information about an item, including its price. Users will have the option to follow the link to the product page on your ecommerce site.
What's good about Pinterest is that it also gives you access to business insights, which you can use to refine your strategy.
Social Commerce Tips: How to Sell on Social Media
Whatever platform you use, make sure to apply these selling on social media tips:
Choose the Platforms Most Appropriate for Your Business
It only makes sense to prioritize platforms where your customers have the strongest presence. This way, you're not just saving time and money but also effort. Make it a point to understand who your target customers are. What's their age demographic? What are their interests? With these questions, you can deduce what platforms they're most likely on and connect with them from there.
Join Social Media Groups Related to Your Niche
If you want to be updated on what's happening in your industry, keep an ear to the ground. Look for trending topics within your niche and keep an eye on them. Join social media groups where your customers are, and follow pages that they follow. This way, you can make informed, strategic decisions about your business that are aligned with what your customers want.
Engage in Online Conversations About Your Brand
Pay attention to what people are talking about. Listen strategically so you can also act strategically. Acknowledge your customers' pain points and requests. Answer their questions, ask for feedback, and thank them for their reviews.
Also, take note of what customers like about your brand, and amplify that. Engage with them by liking or sharing their posts, no matter how seemingly inconsequential. By doing all this, you can make yourself more approachable, thus enticing more people to engage with you.
Create Relevant and Targeted Content
One way to figure out how to market your product on social media is by providing shareable and valuable content. Don't always be blatantly self-promotional. There's a way to sell a product wherein you make it more about the customer and less about your brand. Before sharing content, always ask yourself, "Does this add value to my target audience? And is it enough to convince them to make a purchase right away?"
Offer Value to Build Credibility
One goal you should always keep in mind when posting on social media is to establish your role as an authoritative figure within your niche. You want to be deemed as an industry thought leader. You can do this by positioning your brand as having solutions to problems. That way, you build credibility, trust, and loyalty with your customers.
Before building your social media network, make sure you have already processed all requirements for starting a business. Specifically, you should be done registering your business online in the Philippines. Being properly registered will confirm your legitimacy as a business and will signal to your customers that you're the real deal.
Bring the Checkout Counter Closer to Customers
Social commerce by definition should make it easier for customers to make a purchase through social media, but not everyone always gets it right. Use ad copies and designs strategically to streamline the sales process and make the journey as frictionless as possible for your customers.
Be Consistent and Persistent
Don't expect to master the art of social commerce the first time around. You need to keep trying before you see actual results. Do the same things over and over again without sacrificing your sense of innovation, and apply the same proven strategies until you start gaining traction.
Related reading:
Final Thoughts
Social media has a magnetic pull that is more palpable now than ever. There's no denying that social commerce is the way to go if you want your business to succeed. Whether you're already a big player or a small-time entrepreneur, there's something for you to gain from selling on social media. Add this to your sales funnel and see your business grow.

Sources