Gone are the days when starting a business meant finding a location where you could set up shop or scouting for staff members to handle your store. In this digital age, you can start a business even if you're alone and running it in your home. You just need an online shop, a strong internet connection, and a trusty supplier.
However, budding online businesspeople are often put off by product inventory. Ultimately, you'll still need to source products from a supplier and find ample space to keep them.
You can solve such inventory problems with dropshipping. This business concept has been around for a long time. If you want to dip your toes into business, a dropshipping business in the Philippines might be ideal.
Read on to learn how to start a dropshipping business in the Philippines, its pros and cons, and more.
What is a Dropshipping Business?
Online businesses usually have products on hand to sell. But that's not the case with dropshipping.
Dropshipping is an order fulfillment method, meaning you work as the intermediary between your customer and your supplier of products.
How Does a Dropshipping Business in the Philippines Work?
To start a dropshipping business, you must first set up your online shop and post your products there. Your customers will then place their orders at your shop.
After you see your customers' orders, relay them to your supplier. Your supplier then accepts the orders and delivers the products to your customers' addresses.[1]
The business model seems pretty straightforward, but don't get too excited yet. Understand that this trade comes with pros and cons. Look into these to fine-tune your decisions and minimize certain risks.
Read more: Online Business Ideas You Can Start Even with Small Capital
Is Dropshipping Profitable in the Philippines?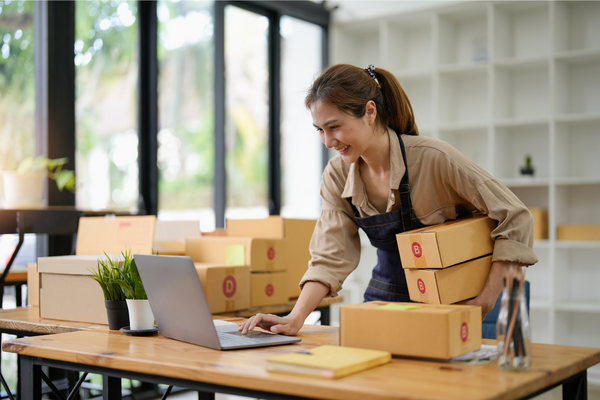 There's a lot of earning potential in this particular business model. Still, there are no guarantees on exactly how much you can make and how successful your dropshipping business will be.
However, getting the right products for your e-commerce store, choosing a profitable niche, and employing the right marketing strategies can bring more customers to your website and boost your sales.
In short, how much you can earn varies. It can be anywhere from a few thousand pesos to as much as US$27,000 in one year―which is how much one Filipino dropshipper from Baguio City made from February 2018 to February 2019.[2]
Advantages of Dropshipping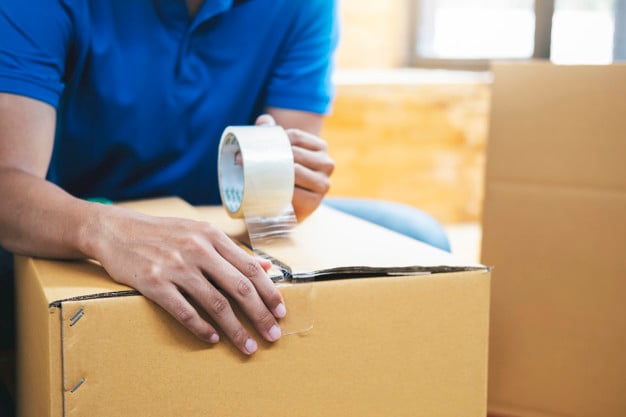 There are many draws and significant benefits of running a dropshipping business in the Philippines, like the following:
👍 Easy and Hassle-Free Logistics
The number one advantage of dropshipping is that it eliminates the need for a complicated logistical system. You don't need to rent a warehouse since you won't have to develop and produce the products.
Because your supplier will deliver the products to your customers, you don't need to bother finding a shipping company.
👍 Lower Startup Costs and Risks
Since you don't have to build a logistics infrastructure, you don't need to shell out a great deal of money. Costs associated with inventory, staffing, warehousing, security, and shipping will not be a big concern.
You also don't need a product development team, which typically requires a big budget, since all your products will come from your supplier.
👍 More Efficient Business Operations
By streamlining cash flow and invoicing, dropshipping can help make your business operations efficient.[3] You just need to think about the linear flow of your customers' money toward the supplier. As soon as the customers pay you, you can pay the supplier and expedite the delivery.
👍 Scalable and Flexible Business
Want to offer new products? You can do so without eating away at your budget. Just look for a new supplier that provides the products your customers want or try a new product line from your existing supplier.
Disadvantages of Dropshipping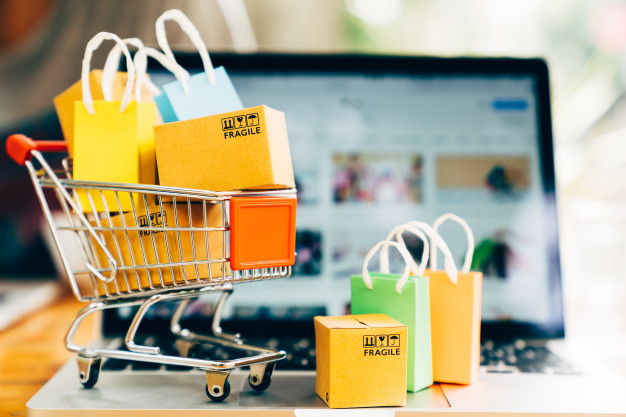 For every advantage of dropshipping, there's also a disadvantage. In short, the flexibility and convenience, unfortunately, come with a few shortcomings. Here are some downsides that you need to consider:
👎 Very Competitive Market
Entering the dropshipping business is easy. It's so easy that even non-business owners can do it! However, it also means you'll face plenty of competition.
When the market is saturated, finding customers can be a challenge. This is especially true when your competitors sell the same products sourced from the same supplier. To stand out, you need to up your marketing game or find a niche where the competition is low.
👎 No Control Over Quality Issues
You also won't be able to perform quality control procedures on your end. Because the products are shipped straight to the customer, you won't have the chance to ensure the items are in excellent condition. Without quality control, your customers run the risk of receiving faulty products.
You'll also need to tackle errors in deliveries. Customers are very sensitive about this matter. If you don't solve these issues or prepare countermeasures, your reputation will be damaged. Your sales leads might not even convert.[4]
👎 Low Margins
One of the most significant disadvantages of running a dropshipping business is the low margins. How to do dropshipping in the Philippines―it's quick and easy at a minimal cost. But because of the competition and low prices, your potential profit margins can also be relatively low and thin.
👎 Limited Branding and Customization
Since you're not selling products that you made or manufactured yourself, you also don't get a lot of control over them. Aside from logistics, the supplier takes charge of branding and customization.
While some dropshipping suppliers can accommodate product customizations, you usually need to meet a minimum number of orders first to make it more affordable for the manufacturer.
How Much Do You Need to Start a Dropshipping Business?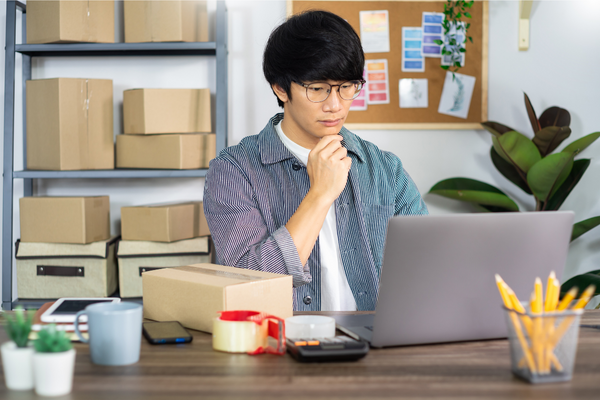 There's no exact figure for dropshipping startup costs because it will depend on a few things, such as the products you plan on selling and the costs to run your online store.
Do you want to put more money into building your e-commerce website and offering more helpful online features? Or do you want to use it to pay for membership or subscription fees to dropshipping supplier directories and platforms?
In general, you'll need to prepare for these estimated startup costs:
E-commerce website (subscription plans ranging from US$26 to US$29 per month)
Supplier directory or platform (either a one-time annual fee or monthly subscription fees)
Business permits, registration fees, and other fees
How to start dropshipping for free in the Philippines, though? It's possible to start a dropshipping business for free if you can build a professional and fully functional e-commerce website or get reliable dropshipping suppliers for free.
But if you're serious about earning from your dropshipping business, consider investing in your startup costs. The more you put into your business, the more customers you'll attract and the more products you can sell online.
Remember that in business, you usually have to spend money to make money. Compared to the startup costs of other types of businesses, a dropshipping business has lower or more affordable upfront costs.
Related article: Online Business Registration in the Philippines: Guide for Online Sellers and Influencers
---
💼 Launch or Expand Your Small Business With an #UNOnow Loan

Ready to start or grow your small business? If you're planning to secure funds to buy inventory, pay for a bigger space, or hire employees, check out what UNO Digital Bank has to offer.
With an #UNOnow Loan, you can borrow funds starting at ₱10,000 up to ₱200,000 with a low monthly interest rate of 1.79%. You can pay it back in six, 12, 18, 24, or 36 monthly installments.
Apply for an UNONow Loan via Moneymax now!
---
How to Start a Dropshipping Business in the Philippines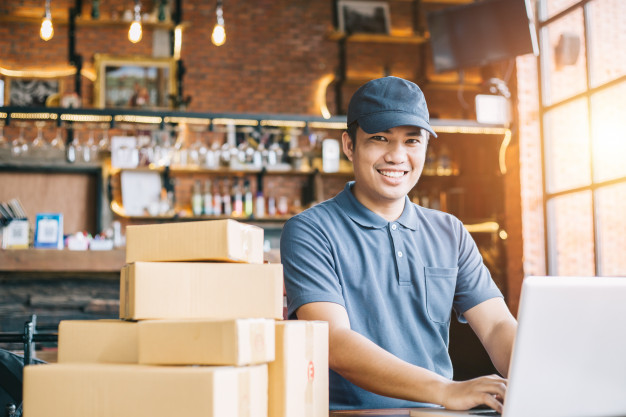 Let's say you already know the conditions and consequences of dropshipping, and you want to go into it. The next thing you need to do is to come up with a plan, which can be pretty straightforward.
1. Decide on the Products You Want to Sell
With dropshipping, you can sell a wide range of goods, from Bluetooth speakers to organic feeds and security cameras. If you have a specific interest or passion, such as collectible toys and action figures, you can easily integrate it into your dropshipping business.
What are the Most Profitable Dropshipping Niches?
To increase your chances of success in your dropshipping business, choose niche products that are proven popular and profitable with the mass market.
According to Shopify, here are some of the most profitable dropshipping niches for 2022.[5] If you're looking for dropshipping business ideas in the Philippines, consider the following:
Shoes, clothing, and accessories
Gadgets and mobile phone accessories
Home, bedroom, and home office products
Baby and kids products
Personal care products
Kitchen supplies and grocery items
Home improvement products, supplies, and tools
Gaming peripherals
Car, motorcycle, and bike accessories
2. Choose a Dropshipping Company
Once you decide what to sell, pick a supplier for your dropshipping business. There are plenty to choose from. But you need to select the one that suits your business size, budget, and product type.
List of Dropshipping Suppliers in the Philippines
Picking the right dropshipping supplier is crucial because what you sell will depend on their product listing. Here are some of the popular platforms for dropshipping in the Philippines:
Alibaba

Lazada

Oberlo

Shopee

Shopify

WooCommerce
Read more:
Where Can I Get My Products?
Overwhelmed by the choices of dropshipping suppliers in the Philippines? Since you're just starting, go for the tried-and-tested ones. Note that many dropshipping platforms also double as product suppliers.
Alibaba
Alibaba is usually at the top of the list of every dropshipper in the Philippines. This is because it has almost everything―from smartphone cases to food and beverage machinery.
AliExpress
AliExpress, a company owned by Alibaba, also has a wide range of affordable products. It also provides free shipping services worldwide. It even has warehouses in the Philippines for faster deliveries and higher customer satisfaction rates. This makes it one of the top suppliers for dropshipping in the Philippines.
Lazada
If you want to target the local market, look no further. Lazada, another Alibaba-owned company, is very well-known and widely used by dropshippers and end customers alike. It's a great choice, especially if you want to focus on selling in the Philippines, Singapore, Indonesia, Malaysia, Thailand, and Vietnam.
Oberlo
If you're using Shopify as an e-commerce platform, you can integrate Oberlo, which has a comprehensive directory of products that you can easily import for dropshipping in the Philippines.
Dropship
Dropship is the first COD dropshipping company in the Philippines via Lazada, Shopee, and TikTok. You can register, choose a catalog (which offers premium sneakers, clothing, baby items, and lifestyle products), and start selling.
Banggood
It's a dropshipping supplier with no upfront costs. You don't need to pay any membership fee. You can also get a 5% to 20% dropship and category discount on over 200,000 products. Moreover, Banggood offers powerful dropship tools to help you attract more customers and sell more products.
Regardless of your supplier choice, do your due diligence. Check if signing up with these suppliers comes with a fee. For instance, a pro plan with Oberlo may cost US$80 per month.
Don't forget the cut the dropshipping company in the Philippines will get from your profits. If you're dropshipping with Lazada Philippines, you may have to pay the online platform a 1 to 4% commission from your sales.
Dropshipping Philippines Tutorial
Here's a simple guide about dropshipping in the Philippines through Shopify and AliExpress:
Read more:
Final Thoughts
Starting a business can be nerve-racking, mainly because it requires you to invest heavily in the setup and operations. If you want to try your hand at it without spending a lot of money, you can start with a dropshipping business in the Philippines.
But before you do anything, always start your business plan with clear and specific goals. Make it a habit to list down your priorities.
If you don't have enough savings to start a dropshipping business, you can get a personal loan for more funds. Compare and apply for personal loans easily through Moneymax.

Sources: