A buy-and-sell business is one of the easiest and cheapest small business ideas in the Philippines. You don't need a business degree (though having one is an advantage) and large capital. Anyone—even college students, stay-at-home mothers, and inexperienced people—can start this kind of business for as low as ₱10,000.
Considering starting a buy-and-sell business this year? It may seem like a daunting task. But if you do it slowly but surely, step by step, then don't be surprised by your success!
What is a Buy and Sell Business?
Also called a reseller business or online resale business, a buy and sell business is pretty much what its name implies: it's an enterprise that purchases new or second-hand products at wholesale from manufacturers or other retailers and then sells them for more than their cost.
Is a Buy and Sell Business Profitable?
Buying and selling goods can be a viable business. There's a good demand for such type of a business. Pinoys love good bargains in small quantities (also called tingi) but don't have the time, energy, and patience to shop at places like Divisoria.
Buy and sell business works this way: buy low, sell high. As a reseller, you buy cheap items in bulk and sell them in retail at higher prices. This allows you to offer low-priced products to budget-conscious consumers while still earning good profits.
Above all, the internet makes building and running a buy-and-sell business one of the most profitable home-based business ideas nowadays.
Take it from personal finance vlogger Nicole Alba, who earned ₱74,000 from buying and selling products with an ₱18,040 capital. Learn more about her actual experience through the video below.
How to Start a Buy and Sell Business in the Philippines: 10 Steps
Now that you know the whys of buying and selling products for profit, let's tackle the hows of it. Here are the crucial steps aspiring entrepreneurs should take to start a buy-and-sell business in the Philippines.
1. Research Your Market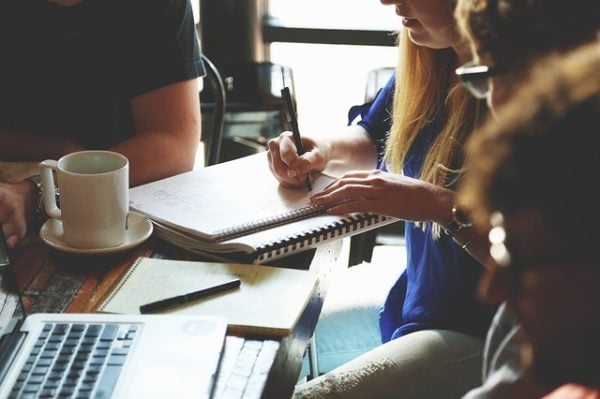 Many small business owners skip this critical step because of the wrong impression that market research is both expensive and unnecessary. The exact opposite is actually true.
Market research serves as the foundation of a business of any size. It enables entrepreneurs to identify and understand their target market and competitors, as well as validate their business idea. Ultimately, market research helps make sound decisions that lead to increased sales and business growth.
Because you'll be starting small, you don't need to hire a market research company to do the job for you. You can conduct DIY market research[1] by browsing online forums and threads related to your prospective product. Other research methods like email/personal interviews, informal surveys, and focus group discussions (FGDs) also work.
Through market research, you'll get clear answers to these questions:
Who are the best people to offer products to?
Does your target market want what you'll be selling?
What particular needs of your target customers are you trying to fulfill?
Who are your competitors? What's unique about them? What will set you apart from the competition?
Is the market already saturated? Are there too many stores nearby that sell the same products as the ones you plan to offer?
2. Write a Business Plan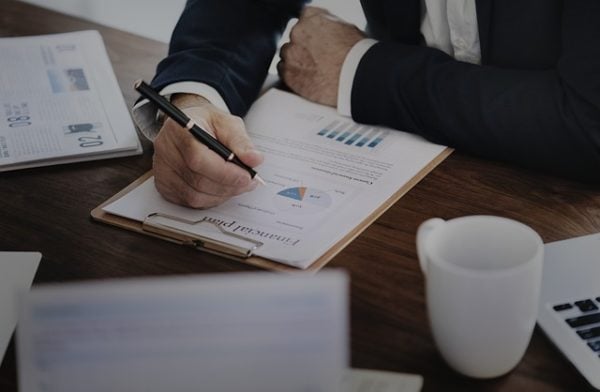 After researching your market, the next logical step is to draft a business plan. This document covers all the details of starting and running a buy-and-sell business.
Yes, you need to put those things in writing because it's important to be organized as an entrepreneur. Also, your business plan could come in handy when you need to apply for a business loan in the Philippines.
3. Look for Sources of Capital
How will you fund the initial expenses for your buy-and-sell business? You may have already saved up for it.
If it will take time to save enough money for your new enterprise, or you don't want to touch your savings, consider applying for a personal loan for business purposes from a bank. Borrowing money at a low interest rate is a good idea because the loan won't eat away at your earnings.
---
💼 Launch or Expand Your Small Business With an #UNOnow Loan

Ready to start or grow your small business? If you're planning to secure funds to buy inventory, pay for a bigger space, or hire employees, check out what UNO Digital Bank has to offer.
With an #UNOnow Loan, you can borrow funds starting at ₱10,000 up to ₱200,000 with a low monthly interest rate of 1.79%. You can pay it back in six, 12, 18, 24, or 36 monthly installments.
Apply for an UNONow Loan via Moneymax now!
---
4. Choose the Products to Sell
With a buy-and-sell business, you can practically sell anything (except for the common prohibited items like perishable food, weapons, etc.). Of course, it makes sense to consider selling the type of products you're interested in or passionate about—it's what will keep you going when things get tough.
But if you're after maximizing profits, then choose the top-selling products or those with high demand. You may use online tools like the Google Keyword Planner to find the most searched brands and product categories related to the product/s you want to sell.
Best Buy and Sell Business Ideas in the Philippines
Thinking of buying and selling products to earn extra income? Consider any of the following top-selling items in the Philippines:
Shoes
Bags
Toys
Health supplements and products
School and office supplies
Motorcycles and accessories
Electronics and gadgets - cellphones and accessories, cameras, smartwatches, headphones, etc.
Beauty products - cosmetics, face masks, skincare products, etc.
RTW clothes - t-shirts, dresses, sportswear, swimwear, formal wear, etc.
Baby care products - Milk powder, diapers, bath products, etc.
Related articles: Selling and More: Business Ideas with 50K Capital in the Philippines
5. Find Wholesale Suppliers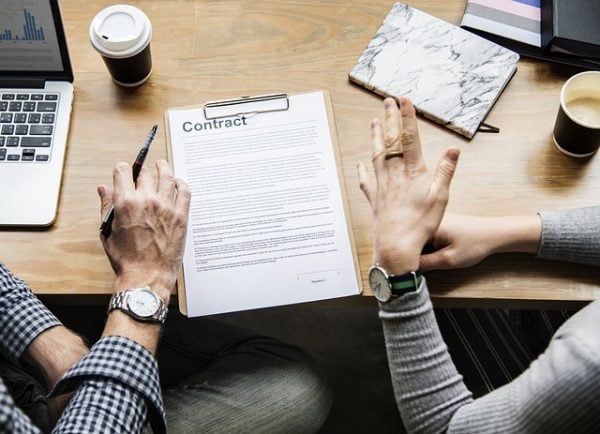 Once you've decided on the products for your buy-and-sell business, look for wholesale suppliers of the items you want to sell.
Divisoria, Baclaran Market, and Greenhills are the go-to sources of products (especially for clothes, bags, shoes, and toys) for buy-and-sell retailers. For very cheap wholesale RTW garments, head over to Taytay Tiangge in Taytay, Rizal.
Many other wholesale stores in the Philippines specialize in different types of products. Online wholesale shops make procuring products a lot more convenient than going to brick-and-mortar wholesalers, so you may also want to check them out.
If you have a particular brand in mind, you may reach out to the company to ask if it has a reseller program or if it accepts dealers or distributors of its products.
When searching for the perfect supplier, ask for quotes and compare prices. Make sure that the items are legitimate and of good quality—you don't want to sell fake and inferior-quality products.
6. Set Up Your Store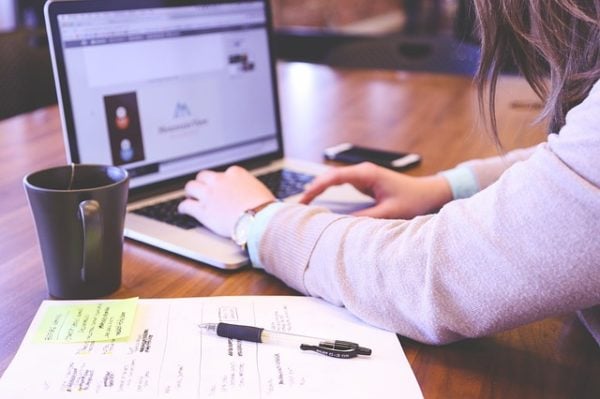 If you want to have a physical store, find a high-traffic location where many potential customers can see your shop and products. Depending on your budget, you can rent a space in a mall, within your neighborhood, near a school, or any place where your target customers pass by.
Renting space and setting up a physical shop can be very expensive. To save on costs, open an online store instead. You can set up your buy-and-sell business on social media (particularly Facebook and Instagram) or online shopping marketplaces such as Lazada, Shopee, and Carousell (formerly OLX).
Alternatively, you might want to look into local e-commerce platforms[2] like Prosperna and ChatGenie where you can create and launch your own online store.
When your business scales up in the future, you may also build your own website (through e-commerce platforms like Shopify) where your customers can buy your products.
7. Open Accounts for Receiving Payments
Although cash on delivery is still the preferred payment method in the Philippines, it's also good to provide alternatives to customers who want the convenience of cashless payments.
Open different savings accounts (ideally with major banks like BPI and Metrobank), so paying customers can make an over-the-counter deposit at the nearest branch, or simply transfer funds to you via online or mobile banking.
The number of e-wallet users in the Philippines is growing, so it's also great to have them as payment options for your customers. For this purpose, open an account with mobile payment service providers such as PayPal, GCash, Maya, and Coins.ph.
8. Get a Shipping Service Provider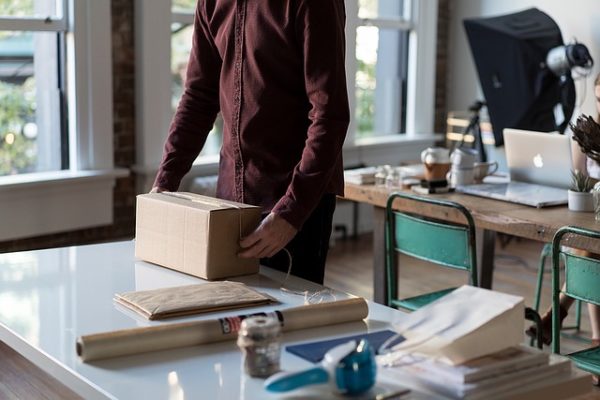 If you're starting an online buy-and-sell business in the Philippines, buying a fleet of commercial vehicles or even a dedicated car or truck for deliveries can eat away at your capital.
A cost-effective option is to avail of the services of a logistics provider that will pick up the orders from your location and deliver them to your customers. Some examples of these logistics services that cater to small businesses are J&T Express, Lalamove, and LBC Express.
Online sellers who are on Lazada and Shopee need not worry about shipping their products because these e-commerce websites handle it for them.
9. Register Your Business and Secure Permits
Some small buy-and-sell business owners operate without business registration papers and a business permit, and that's fine if the online marketplace they're selling on allows it. For instance, Lazada and Shopee don't require proof of business registration from individual online retailers of unbranded products.
However, if you're an official or authorized dealer of a brand and want to gain legal status for your business, then get the necessary registration documents. Apply for a business registration certificate at the Department of Trade and Industry (DTI) and Mayor's Permit at your city or municipal hall. Also, get a BIR Certificate of Registration and file your income tax return at the Bureau of Internal Revenue.
If your store will be located in your neighborhood, check with your homeowner's association if there's any required permit you need to secure before you can start your buy-and-sell business.
Will you hire an assistant or customer support staff? You're required by law to register your new hires to the BIR, SSS, PhilHealth, and Pag-IBIG.
10. Promote Your Buy and Sell Business
Marketing is an important aspect of your business no matter how small it is. If you'll open a physical shop, you can distribute flyers and post banners nearby.
If you have an online store, take advantage of social media as a marketing tool. Create your own business profiles on Facebook, Instagram, and Twitter.
Consider having paid or sponsored posts about your new business at a minimal fee to get it known to your target customers. The good thing about promoting a business through sponsored posts is that you can choose the location, age, and interests of the people you want to target.
Read more: Social Selling Basics: How to Jumpstart Your Business on Social Media
Final Thoughts
Starting a buy-and-sell business in the Philippines has never been easier, thanks to the internet. That's why it's a popular choice among first-time entrepreneurs who want to earn extra income in their free time.
Planning to put up your own venture? Good luck and may your small business be successful!
Sources: